Disclosure: Some of the links in this article may be affiliate links, which can provide compensation to me at no cost to you if you decide to purchase a paid plan. We review these products after doing a lot of research, we check all features and recommend the best products only.
The tech-savvy world you are living in demands a bag of technological skills from you. But to be honest, it is not always possible to keep it up with others in terms of technology. So be it photo editing, video editing, or even adding text to photo, we approach help.
Ad copies can speak a lot if a little textual imagination is put along with creative graphics. For instance, if you are marketing a product or service on social media, textual add-ons to graphic ads provide better targeting. Facebook also silently removed its 20% limit on "text on ads" to allow room for better-targeted campaigns.
In this article, let's debunk the myths associated with editing tools and understand the basics of adding text to photo.
The new age of editing demands creativity and more creativity. In such cases, editing pictures alone is not sufficient. Then what else to do? You have numerous other ways to decorate your image; one of these be adding text to the photo. Texts not only adds creativity but also it is a great way to create easy digital posters.
This article will teach you the primary steps to add text to a photo using the basic tools on your device. This thread will get you tutorials for Android devices and iPhone, or even macOS and windows.
Add Text on an Image on iPhone
People sometimes find it challenging to handle iPhones because of their uncommon features. However, the iPhone is only used by a small population, ignoring that its use is worth it.
Anyways, if you too find it challenging to use an iPhone and face problems regarding small things such as adding texts to photos on your iPhone, you are at the right place. This section will teach you to use both default and free photo apps and other iPhone-friendly apps step by step.
1. Default iPhone Photos App
First, go to the Photos app and select a picture you want to edit.
After you open the picture, you will find an 'edit' option at the upper left corner of your screen. Tap it.
As soon as you click the edit option, a pop-up will appear; click the 'markup' option there.
Click on the plus (+) symbol in the Tools section at the bottom of Markup's screen. There, you will also find the options of Pencil, highlighter, and pen.
Again, a pop-up bar would emerge. Click on the 'Text' option there. A text box will appear on the image
You can type on the textbox, move it, resize it, change the font and edit the typing whenever you want.
In the end, save the changes.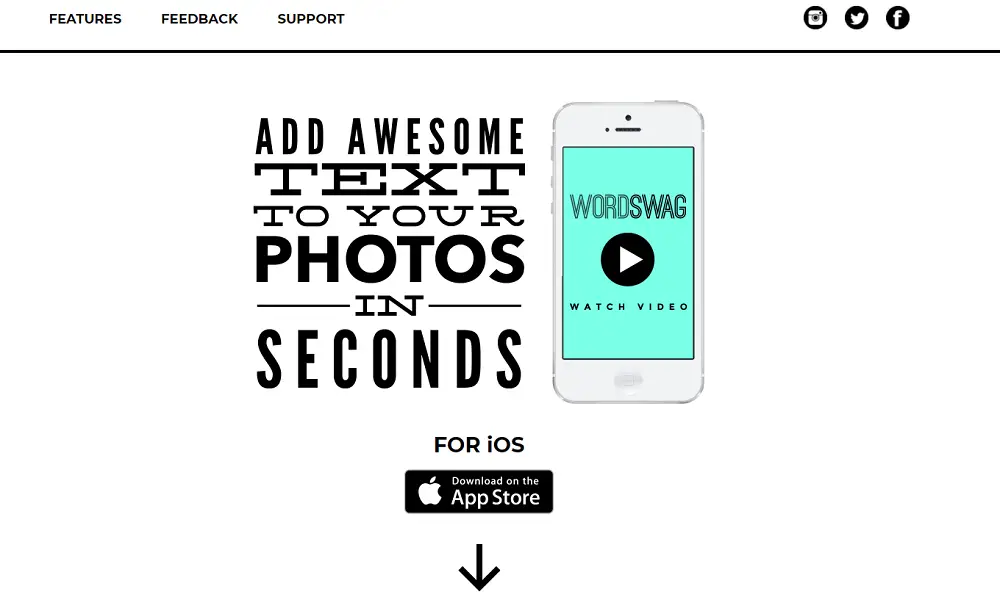 Word Swag is one of the most simple and quirkiest text-over photo apps. It has been made for the sole purpose of adding texts on pictures, and it does its job quite flawlessly.
The most exciting feature of Word Swag is that you can change your texts' fonts by simply tapping on the text. In addition, you can tap until you find the right fit for your picture. Additional features include custom backgrounds and quotes that may be used in the app, as well as images from your camera roll.
It is a straightforward app with numerous social media sizes including, YouTube landscape size, Pinterest pin size, Instagram story size, and many more. It is free to download and install. However, you can buy their premium plan to download high-resolution images and logo branding.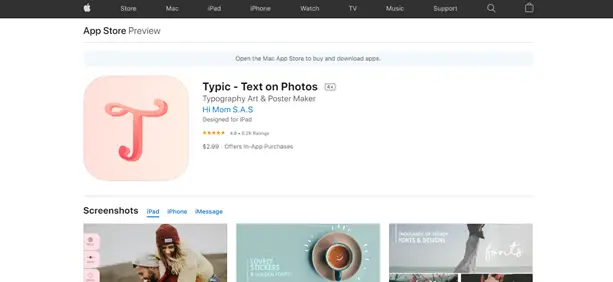 Typic is another high-rated app with a rating of 4.8 out of 5 stars. It is a beginner-friendly app with many creative ideas.
Its usage is not only limited to adding text to photos, but it can also be used to make greeting cards, quote images, meme-making, business card layout making, creating posters, flyers, logos, brand names, and whatnot! It also has a wide range of iMessage stickers available.
If you are a content creator, creating graphic images becomes an everyday activity for you. In such a case, Over, renamed GoDaddy Studio, is the best option for you. Over app provides a series of designed templates and text overlays.
It has both free versions and a premium package available. With the upgraded package, you will get access to more templates and text styles. Over App also gives text ideas for your picture, which means you won't even have to think about what to write.
You can choose an image from your camera roll to use as a background or even search Unsplash for free CC0 photos right in the app. Over also allows you to search pictures from google straight from the app. However, beware of the copyright issues.
Add Text on an Image on Android
Android phones are the most widely used ones. So many of the editing apps focus on making apps compatible with android devices. But with so many choices, it isn't easy to understand which app is the easiest and has the best features to add text on photos.
So, to make your task easier, we have compiled a few ways to add text to a picture.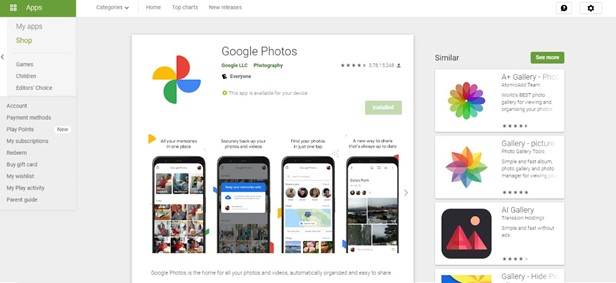 Editing pictures and adding texts using google photos is very similar to the IOS default editing app. Let's understand it in steps
First, open the google photos app on your device.
Click and open the picture you wish to add text on.
In the bad below, you will find an 'Edit' option. Click on it.
Next, slide the bar and find the 'Markup' option.
You will see three choices there-Pen, highlight and Text. Tap on the 'Text.'
Add your text and click on 'Done.' Next, you can edit the text, change its color, place it anywhere you want and even resize it.
At last, go to the save option to save the changes. You may make modifications to the original copy and also save a copy of the original photo.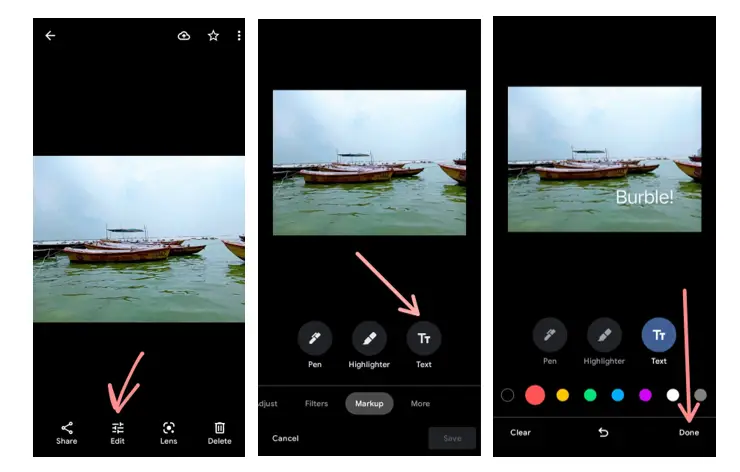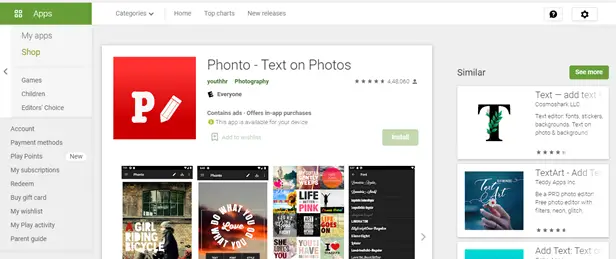 Phonto is very easy and is a perfect fit for a beginner. However, if you are someone who is frequently on the go, you must be facing difficulties in using laptops to edit pictures. No worries, as Phonto has made your task easy. With Phonto, you can add text on a picture just like a professional with your android phone!
To add text on photo
First, open the app and click the image icon on the top right corner; go to your gallery and select the picture you wish to edit.
Then, click on the 'Pencil' icon from the top bar and write your text.
Then, you can edit your text, change the font style, size, position, etc.
Once you are done, click on the 'download' icon from the top bar. Phonto gives you the option to save the image in both JPEG and PNG format. Select as per your preference.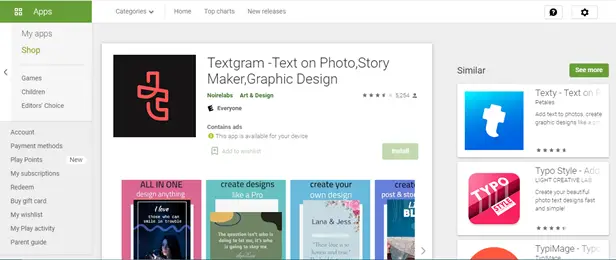 TextGram is a top-rated photo editing app for android users. It gives you access to many templates to work on, and you can even choose a blank canvas to add text on your pictures from the gallery.
Cropping, flipping, and duplicating photos are all possible with TextgramX. In addition, images can be embellished with stickers and frames. Image shape can also be altered with TextGram.
The reason why it is widely used is because of its user manual. When you download the app, TextGram provides you tips and tutorials on adding texts to photos. So, you won't even need to search for an extra tutorial from the internet.
TextGram has more than 18 fonts of its own. Moreover, it also allows you to use your phone's fonts. If you do not like either of the fonts, you can also get new fonts by clicking on the store option available on the app.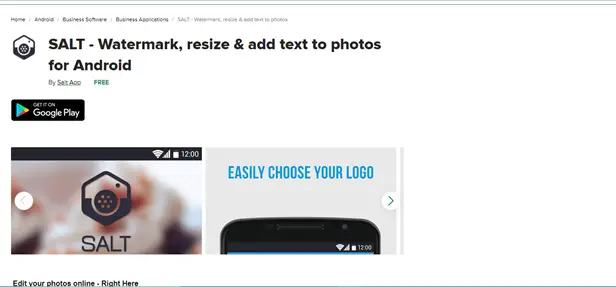 Salt is also one of the most popular text on photo apps on android. You may crop images to a precise size with Salt's easy-to-use tool. You can also apply watermarks, write text, and save pictures to your device or share them on social media sites.
Adding text to your photo is as simple as double-tapping on the text box that appears instantly, thanks to the user-friendly design. When it comes to adding logos to social media postings, Salt is an excellent tool for business owners because it makes the process simple.
5. Fontmania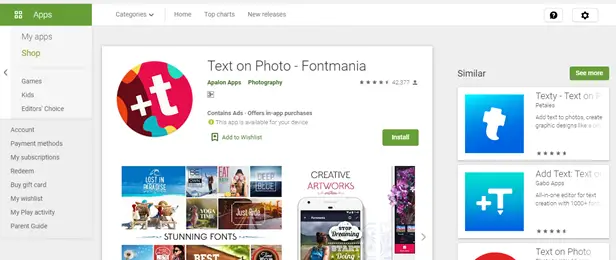 Popular among android users, the application offers a wide range of creative editing tools, original art visuals, and specially selected fonts. The app has a unique collection of more than 34 fonts. It also has frames and stickers to decorate your picture.
While adding text, you can manually select the opacity of your text, with color and font suggestions. Moreover, you can also customize the text size, position, and tilt.
Add Text on an Image on macOS & Windows
macOS and Windows are most used to edit pictures and to add texts to picture. You can find various ways to add pictures on a desktop. However, this section will discuss the most accessible and easy ways to add text on an image on macOS and Windows.
1. MacOS Preview Default App
Preview is the best tool, or let's say application, to add text to a picture. It saves a lot of effort and time, which you could spend on downloading a third-party app. Preview comes by default with macOS and makes adding text to pictures even more effortless.
Using macOS preview to add text is extremely easy. Even so, if you do not know how to use it, just go following the below steps, and you are all set.
Open the photo you want to edit.
Then go to the toolbox button, the "Show Edit Toolbar" button in the toolbar, then go to the text tool button.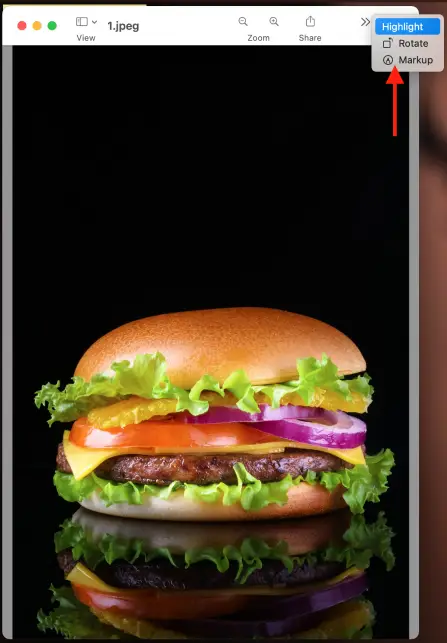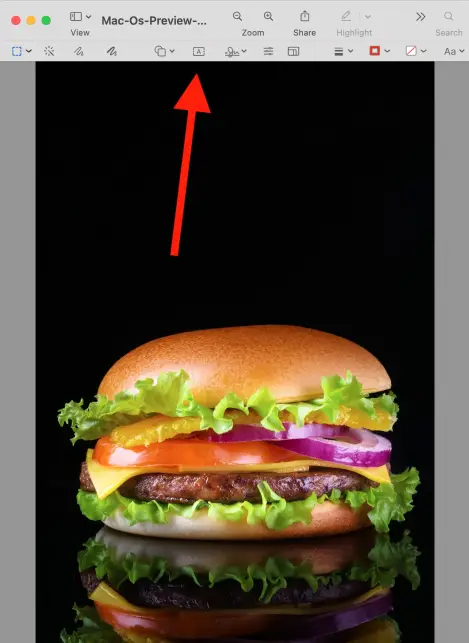 You can change the font and color after adding the text. Next, save the picture by its original copy, or you can also choose the 'save as' option.
2. Photoshop
Even though Photoshop is known to edit pictures at advanced levels, its simple functions cannot be neglected, such as adding text to photos. So, let's show you how to add text to pictures using photoshop on your PC.
First, open a photo or a document in your photoshop app.
There, you will find a toolbar. Select the Type tool denoted by 'T".
Next, a pop-up will appear asking if you want to add horizontal text or vertical. Click the option you want to choose.
Type your text and edit its font and color as per your requirement.
Click the 'Tick' icon and save the photo.
3. Microsoft Word
Microsoft Word is the most basic program in Windows or macOS. So, anyone can operate it to put text on a picture. This tutorial will demonstrate how to add text on an image for windows 2007 Microsoft word. However, all the other versions are more or less the same.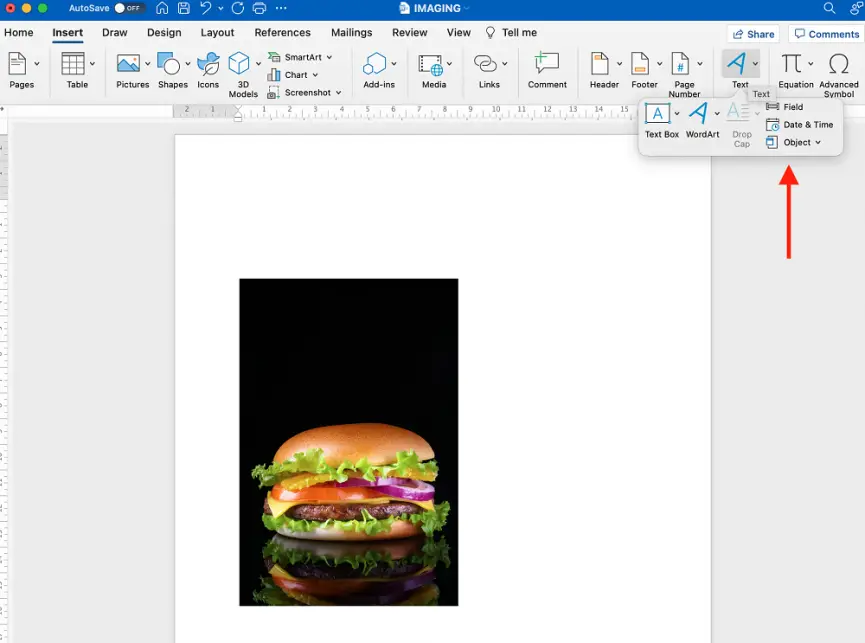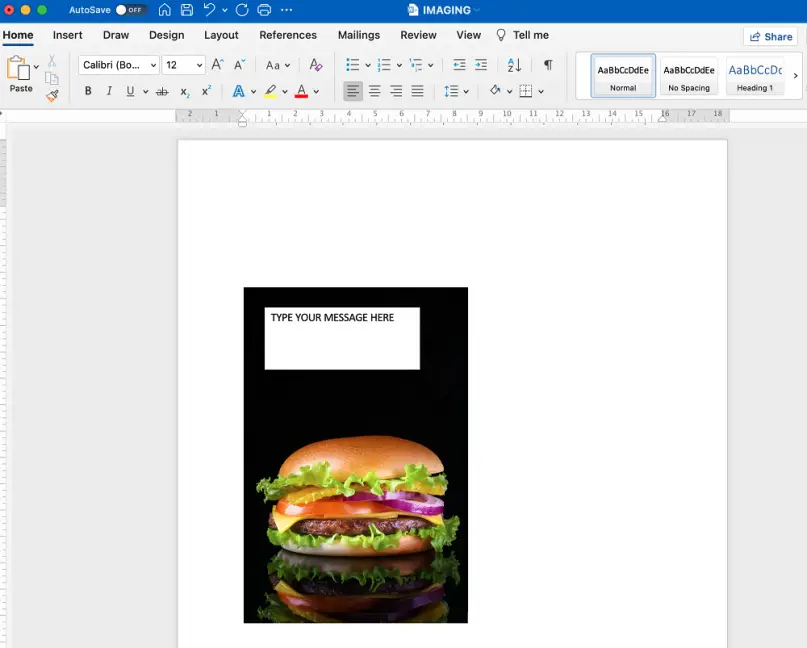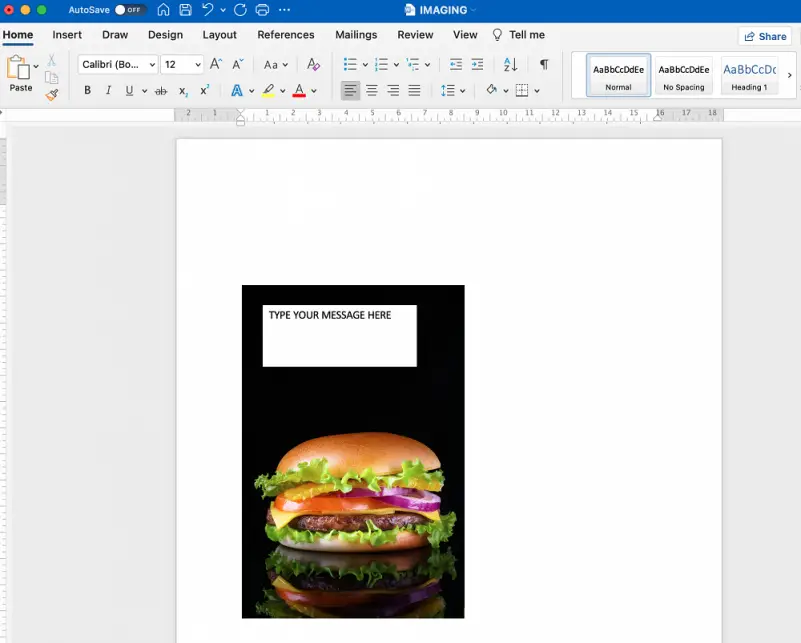 The second way is through layering. First, you can write the text you want. Then you can insert the picture. Next, right-click on the photo and click on 'Text wrapping. There you will find many options for wrapping text. Finally, you need to click on the 'behind the text' option.
4. PowerPoint
Using Microsoft PowerPoint is very similar to Microsoft Word to wrap a text with a picture. Follow the below steps:
Click on the insert tag.
Choose a text box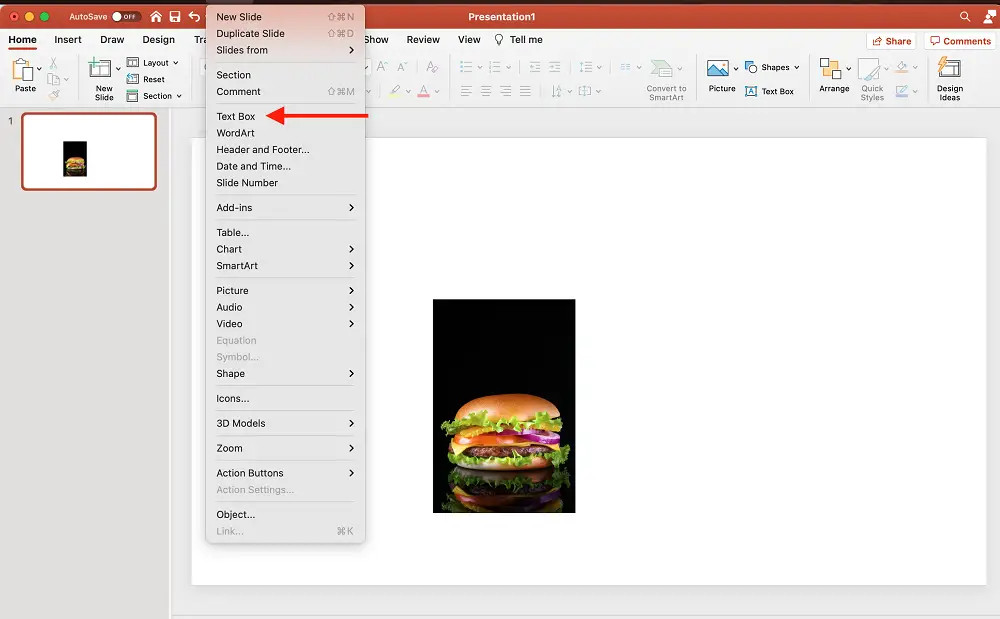 Bring the text box where you want to place it.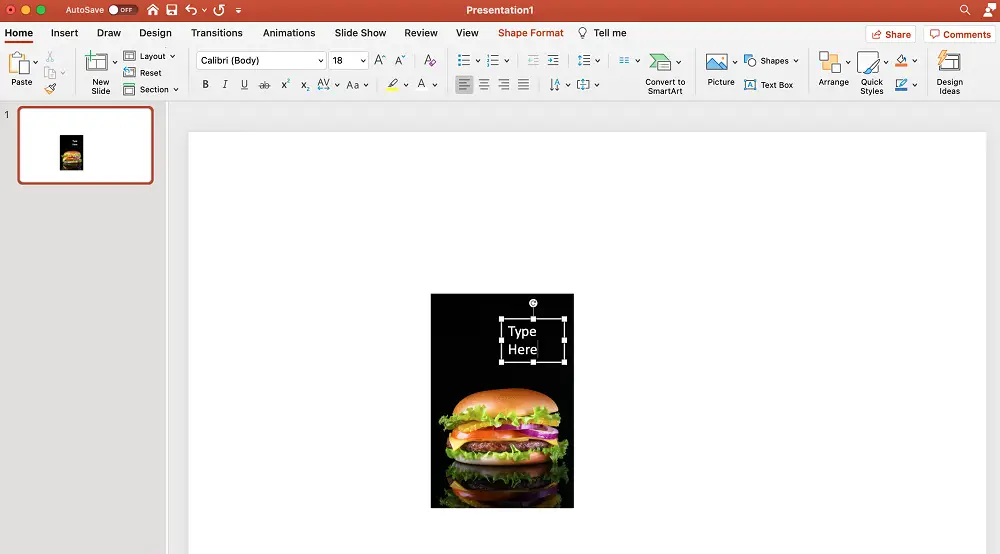 Select the text box and picture using the CTRL key for window and CMD key for macOS, and go to the picture format tab.
Click' Group', then select Group from the pull-down menu. Both the image and the text are now combined into one.
Best Online Tools for Adding Text to Image
1. Canva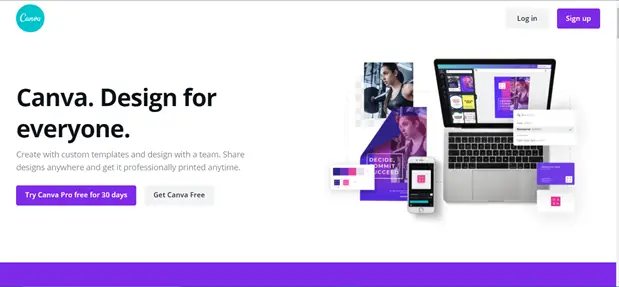 Canva is the best option in 2021 to create visual content. You can get numerous templates and pictures uploaded in Canva alone. You can also add your photos or videos, or gifs to create your content.
In terms of texts, it gives you many font and style options that too for free of cost. All you need to do is to make an account there. It provides premium services, but the free pack is enough for you to add text on photos.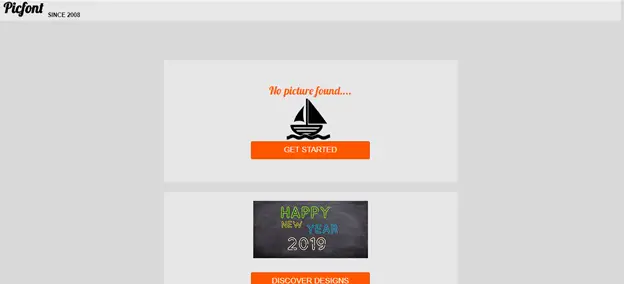 This online picture editing platform includes all the tools and resources needed to create visually appealing images at a low cost. You can easily find the edit button on the homepage.
Click the Text icon in the toolbar when your photo appears on the screen, and then click the Add Text button. Next, you can adjust your text's size and location and add effects and layers to it. There is also an option of adjusting opacity.
3. Adobe Spark
With Adobe Spark's text editing features, you may develop limitless ways to produce a design that stands out. You get creative fonts, effects, animations, and many more features to make a unique poster, flyers, Instagram story posts, etc.
All you need to do is select a picture or template, customize it as per your requirement, and surprise! Your project is ready. Download it and share.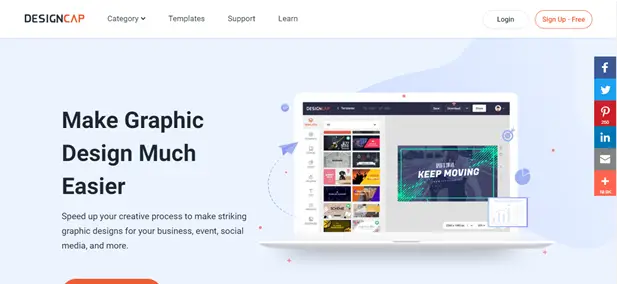 Design cap is a smart and easy photo editing tool. Its text on photo feature is the easiest among all. While editing your picture, to add text to your design, click TEXT on the left sidebar. Next, you will get adjustment options and many fonts to fit with your style.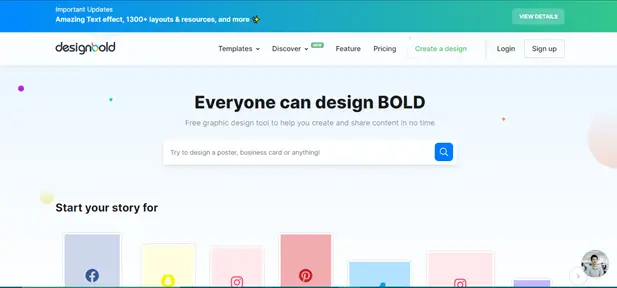 With DesignBold, you can add your catchy slogans and taglines to your project in just a few steps.
Go to the text option on the left-hand sidebar.
You will get options of the type of text you want to insert: Heading, Subheading, and body text. Choose accordingly.
Use the toolbar to adjust the style of your content: size, font, text alignment, spacing, and color.
Your text can be painted in the colors of a photo using the photo text tool by Crello. It is unique among all the other tools. What makes it more authentic is the blending style of texts in the photos. In the language of Crello, it is called 'Photo Mask.' So, if you are searching for a unique yet creative way to insert text into your photo, this is the option.
Crello is ideal for making posters or cover pages for blogs and other graphic content.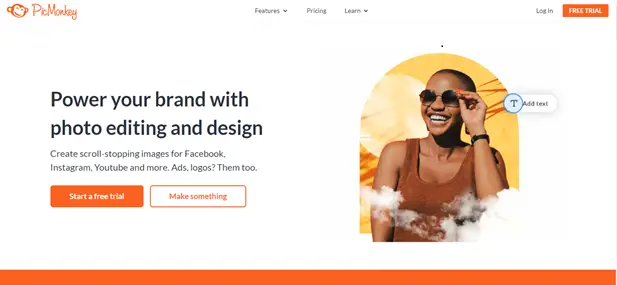 It's really simple and intuitive to edit photos with PicMonkey. You can easily add text and alter the font size up to 288, color (you choose from the color spectrum), and size.
PicMonkey allows all the fonts which can be accessed from your computer. Among the fonts of pic monkey, the best are the Tall Dark and Handsome, Laughing Gull, and alter ego.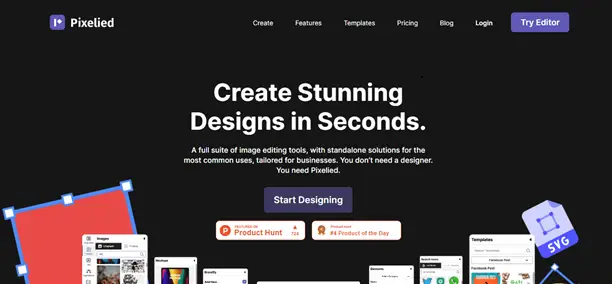 Can you imagine a stunning photo editing app that is free of cost? Yes, that's right, Pixelied provided advanced-level photo editing tools all online and free. Picture editing is as easy as water in Pixelied. Along with that, you can find many customizing tools for your text and photo in this online photo editing app.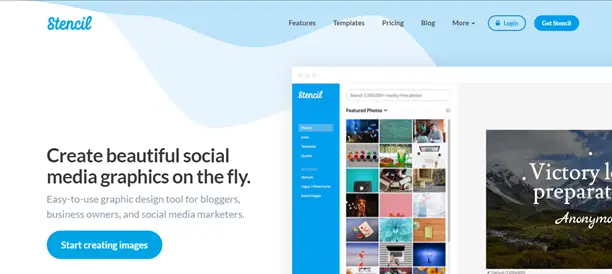 As it is obvious by its name, Stencil is a text-adding online tool. However, it is different from all the tools we have discussed above. Stencil is a Chrome extension. To create an image, simply highlight text on the web and use Stencil's Chrome addon.
Want to add text to a picture? You just need two clicks. First, right-click on the picture you want, and then click on 'open with Stencil.'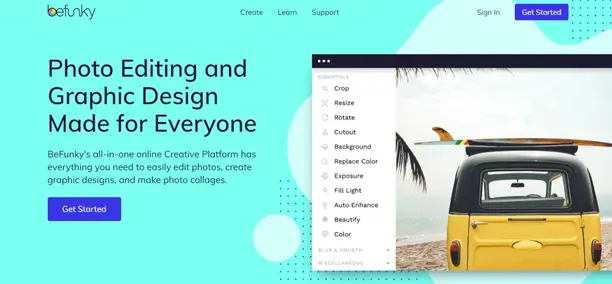 Befunky helps you to design texts on your photo that stands out. It has quirky font styles for every type of picture. So, be it an official invitation, or a cocktail party, you will get every kind of text template to add to your photo.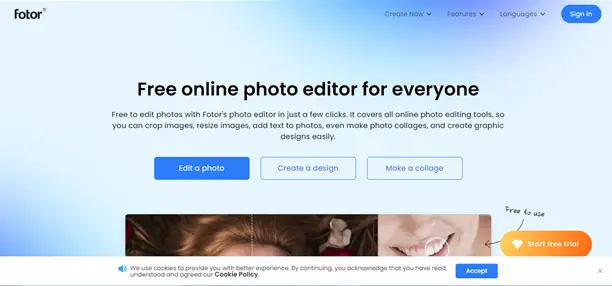 Fotor has both free and paid services. But to add text to photos, the free version is enough for you. However, if you want to continue using more tools, the premium plans can be helpful for you.
This text editor lets you add headers and subheadings, choose font styles, format text, and much more once it's opened. And at the end, you just need to save it to your device.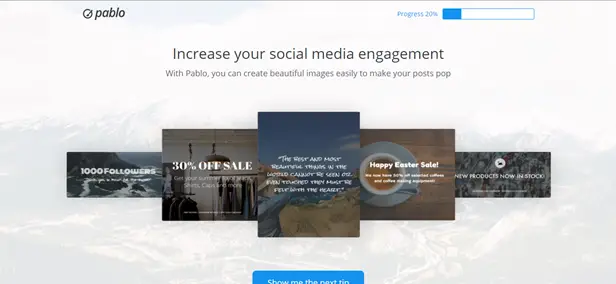 With Pablo, you can easily add text to images. When you use Pablo, you can upload an image or video, add text, and then share it directly on Twitter, Facebook, or Pinterest without even saving it to your device.
Frequently Asked Questions
Can I Add Text to Picture for Free?
Yes, you can easily add text to pictures for free. Many applications allow the advanced level text on picture tool to edit pictures. Moreover, almost every device has its default editing app where you can easily add text to a picture for free.
Are There Online Tools for Adding Text to Picture?
Yes, there are many websites to upload the picture and add text to it for free. You will find free fonts, styles, and features to add text to picture. There are some paid fonts, styles, effects as well that you can use to add text.
Can I Use Photoshop App for Adding Text to Picture?
Yes, photoshop can also be used to add text to pictures. You don't need expert skills to add text via Photoshop. If you are using PC, you can easily use Photoshop to add text to pictures.
Add Text to Pictures: Conclusion
Adding texts to photos and experimenting with different fonts and colors is always fun. And the most important fact is, you don't have to be a professional to do it.
Even if you do not like tutorials, you can always do hit and trial methods with the free photo editing apps available. But, with the above article, it has become easier for you. So, now that you know everything about adding text to a photo, you can easily do it yourself and surprise your folk!