Success or failure in affiliate marketing depends on what type of product you pick to promote.
Where choosing one right product can bring thousands of dollars in your pocket, on the other hand, a wrong product can waste a lot of your time, efforts and energy and ultimately demotivate you to become an affiliate marketer.
This is the most common question I get asked again and again.
Finding hot products to promote can be a daunting task if you don't know how to find such products in the right way.
I faced an exactly same problem when I started my blogging career.
But soon I found the solution.
In this article, we are going to learn some of the best ways which I have personally used to find hot products to sell and make 6-figure USD income.
Let's start.
#1. Check the blogs in your niche
Checking most popular blogs in your niche must be your first step to understand what other marketers are promoting on their blogs.
This is one of the easiest methods to find affiliate products.
Just go to Google and type your niche's keywords.
Let's say we are in internet marketing niche.
So I'll go to Google and search "best internet marketing blogs."
One of my competitor's blog is MatthewWoodward.co.uk
So I went to his blog and searched the keyword "Review."
In results, you'll see all the products which he has reviewed on his blog.
Now I can pick all of those products and do my research to find the best products to promote.
#2. Find product at ClickBank
ClickBank is a big marketplace where you can find great products to promote.
You can create an account at ClickBank at free of cost.
Step 1: Once you login in your dashboard, click at the marketplace.

Step 2: Here you can see a lot of categories.
Step 3: Pick any category of your interest and click on it.
On next page, you'll see a lot of products listed on that page.
Step 4: In the sort results by setting, select Gravity.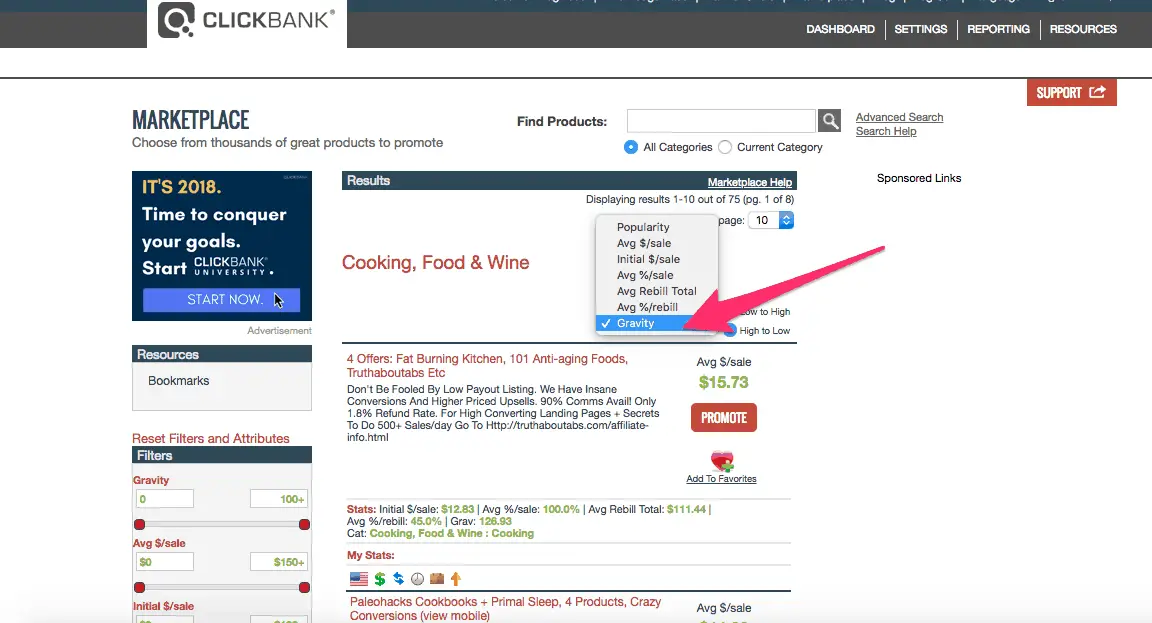 A good product will have gravity more than 100.
Step 5: Click on Promote button and grab your affiliate link.
Now you can promote this product on various platforms.
This is the best option to find hot-selling eCommerce products.
Just go to Google and type – Amazon Best Seller (You can click here to directly visit that page)
Now you can go in different categories and see top selling products in that category.
I have selected "Home and Kitchen" category to demonstrate.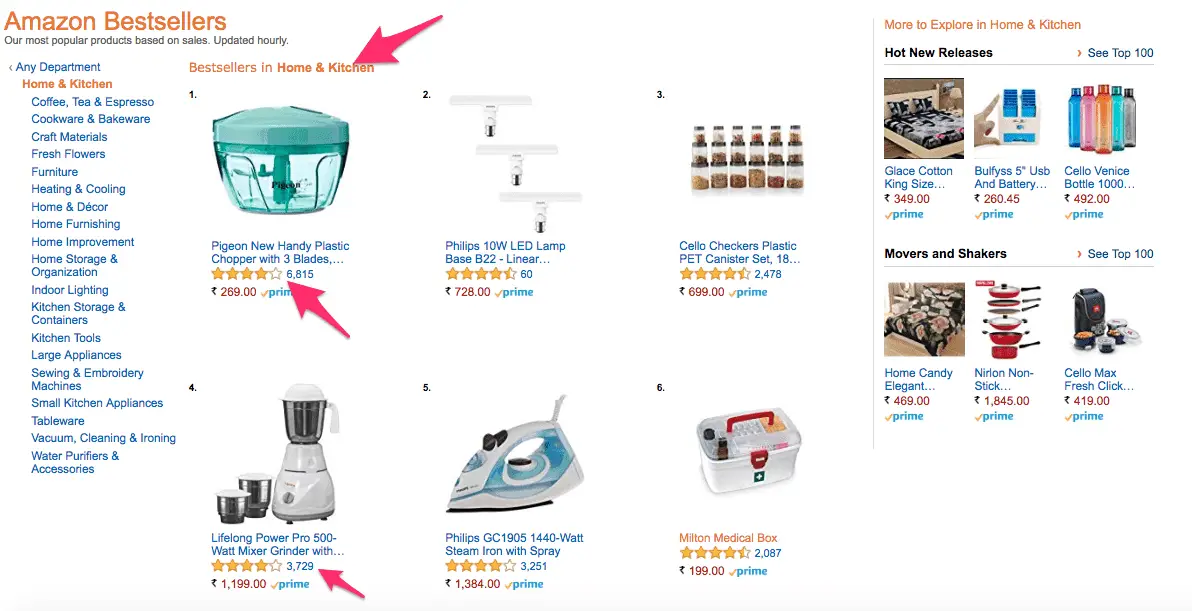 You can see top-selling products based on the number of reviews.
You can check different categories according to your blog's niche and pick some hot-selling products to promote on your blog.
Shareasale is one of my most favourite networks.
This is a marketplace like ClickBank where you can find some of the best products to promote.
Note: They don't accept newbies, so apply to ShareASale only after getting some experience in affiliate marketing.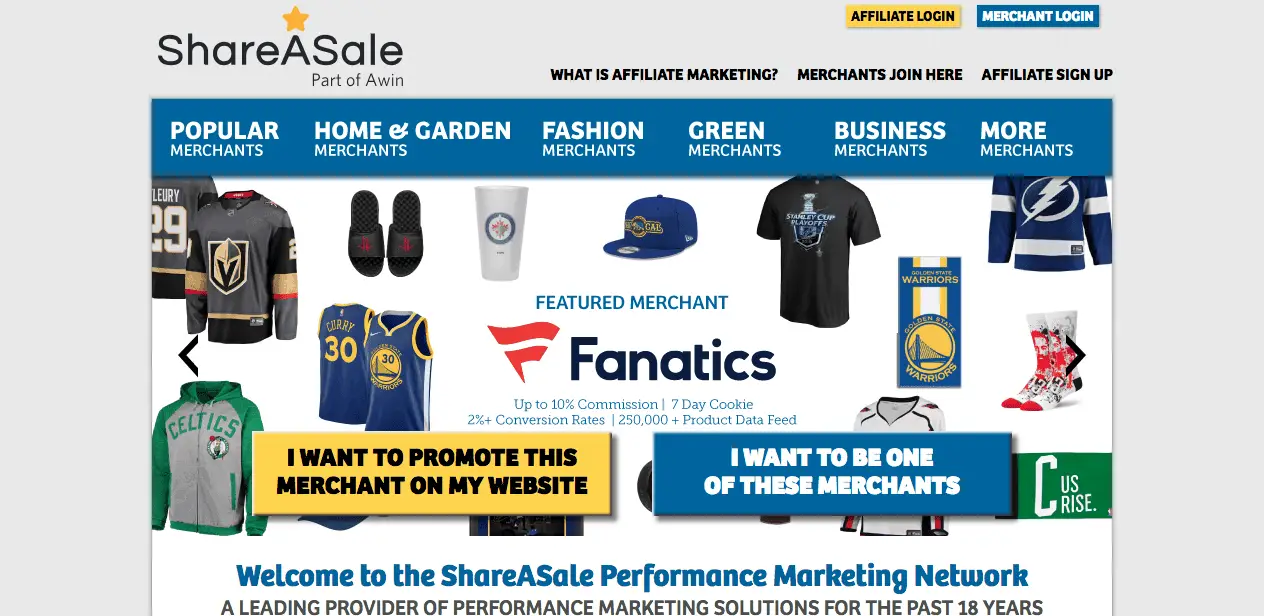 Once you login in your ShareASale network dashboard, click on Merchants > Search for Merchants.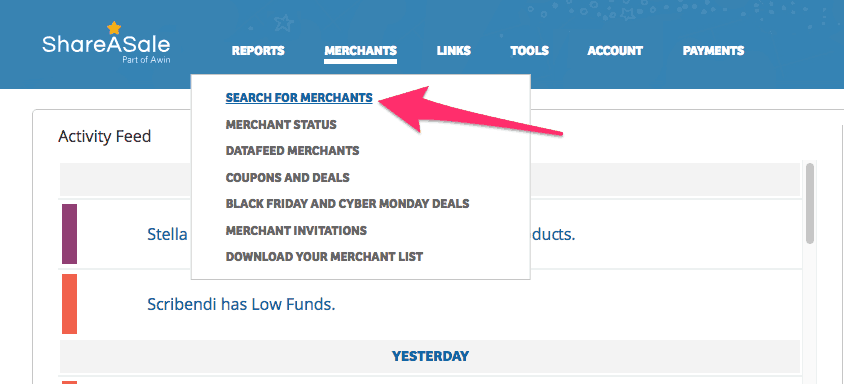 On the next page, click on Power Rank.

This will give you top performing offers in that network and you can pick best offers to promote on your blog.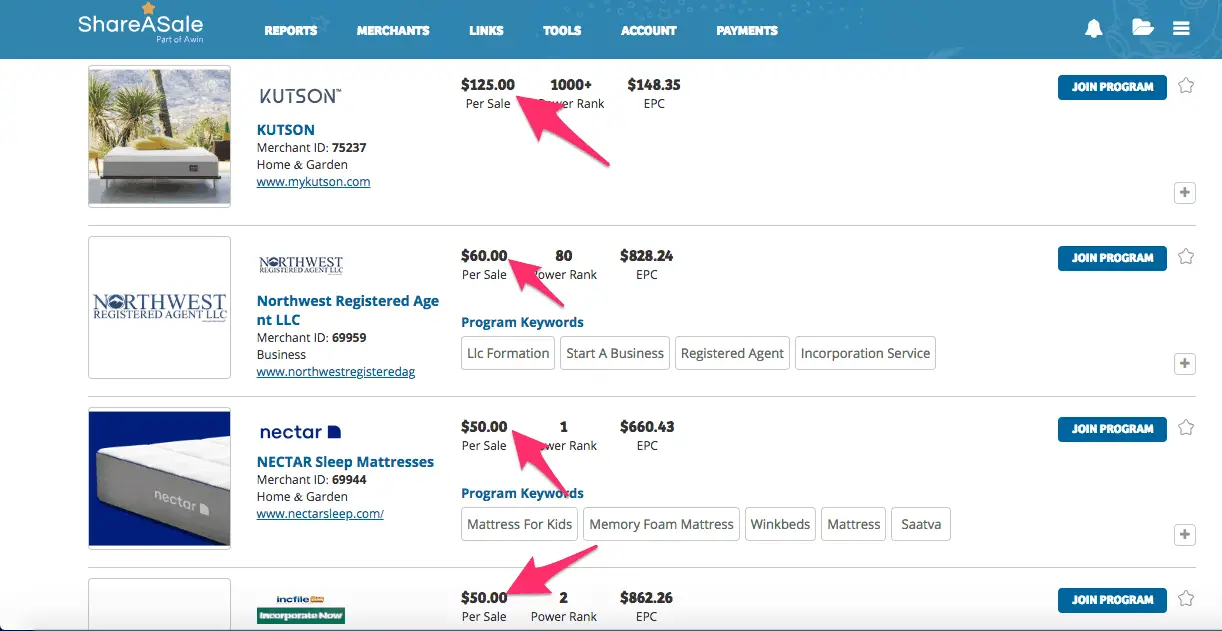 You can see, they are paying $125/sale, $60/sale and so on.
You can do more research about these products and see if they fit the need of your readers.
Final Words.
These are some of the methods to pick best performing offers and pick them to promote on your blogs.
Make sure you do proper research about the products before promoting because picking the products which convince yourself first can be a big win to make more money with affiliate marketing.
All the best.