Disclosure: Some of the links in this article may be affiliate links, which can provide compensation to me at no cost to you if you decide to purchase a paid plan. We review these products after doing a lot of research, we check all features and recommend the best products only.
Keyword research is such an underrated task that no one is paying attention to this.
Everyone is putting efforts on the On-Page SEO, link building, email outreach, SkyScrapper technique, broken link building and what not.
There are tons of guides on the internet to do the link building for any blog post and rank it higher in Google.
One thing which I found missing is – keyword research tips.
No one is talking about how to find the keywords which can help a new site to rank faster and gain more trust in Google.
Let me tell you my story.
I began my blogging career in 2011. I was so much excited about writing awesome articles that I started putting my maximum efforts to make my readers happy.
I was writing articles without even caring about how many people are searching about it.
I struggled for the first few months and generated my first AdSense cheque of $104 after 14 months.
For me, my articles were best, but still, I was not making enough money to survive.
I know, you might also be doing the same stuff.
Spending 3-4 hours writing one of the best stuff in your industry and clicking on the Publish button to spread your voice.
But still not getting enough traffic.
The problem is keyword research.
You are not targeting right keywords in the blog posts that's why you are not getting organic traffic from Google.
Once you start targeting right keywords, you can make money with AdSense or affiliate marketing.
So today's article is all about keyword research.
Here are the benefits of a good keyword research.
More visibility of your blog posts in search engines
More traffic on your blog
More business opportunities
More paid post opportunities because of visibility
More income from your blog
More authority in your industry
More confidence to write next blog posts on your blog
Understanding of market while doing keyword research
More steady growth of your blog
and many more indirect benefits.
Let's understand the types of keywords first.
There are many types of keywords so we will understand all the types before proceeding to how to find the keywords.
Once you understand each and every types of keywords very carefully, it will become very easy for you to pick the right money making keywords.
Types of Keywords
1. Short tail keywords:
Short tail keywords or we call them Generic keywords are the keywords which are not having any intent around it.
These keywords are broad keywords or we call them general keywords.
These keywords are so generic that most of the time they don't carry any user intention. It's difficult to monetize these keywords and they are very difficult to rank.
Example: Weight Loss, Games, WordPress, SEO
2. Mid-tail keywords:
These keywords are carrying some information which is neither complete nor half.
Most of these keywords carry very small information along with them.
Example: Weight Loss Diet, Shooting Games, WordPress themes, SEO Tips
3. Long-tail keywords:
These keywords are very specific keywords. So we can understand the user's intent with these keywords very easily.
Most of the long tail keywords are money-making keywords or we call them buyer persona keywords.
If you're targeting the customers who want to buy iPhone cases in Los Angeles, then your main keyword is "iPhone Cases" and in order to create long-tail keywords, you would have to be more specific in your targeting and create some long-sized keywords.
(Note: Following long-tail keywords aren't generated from any software, neither do they exist. They are created for the explanation purpose)
Buy iPhone Cases in Los Angeles
Best iPhone Cases in Los Angeles
Buy Cheap iPhone Cases in LA
LA iPhone Cases Best Prices
Best Prices iPhone Cases Los Angeles
Did you see that?
I've changed a two-word keyword "iPhone Cases" into a five-word keyword.
The idea behind a long tail keyword is that it is way easier to target a long-tail keyword, Buy iPhone Cases in Los Angeles", is easier to target when compared to "iPhone Cases"…
Example: Best Weight Loss Diet For Moms, Best Shooting Games for Android, Best WordPress themes for Teachers, SEO Tips for eCommerce
4. Seasonal keywords:
You'll find the search volume of these keywords in a specific season only.
For the whole year, people don't search for such keywords, but when the season comes, the search volume of these keywords increase.
Example: Happy New Year Wallpapers, Best 1 Ton AC for Office, Best Blanket for Kids
5. Evergreen keywords:
These are the keywords which will always be there in the market. Doesn't matter if it is winter, spring, summer, autumn people will always search for these keywords.
If you are thinking to start a long term website, you can start looking for the evergreen keywords and build a niche website around them.
Example: How to format a pen drive, How to install windows, Best helmets for bikes
6. Buyer keywords:
These keywords are the most important keywords for the advertisers, bloggers and affiliate marketers.
These are the keywords that bring sales. Anyone searching for these keywords is a buyer so these keywords can help you to make more money online.
Example: Grammarly Coupon, A2Hosting Coupon, iPhone 6S Discount, Godaddy Discount, AirBNB Coupon, WP Astra Review
There are three types of buyer keywords:
a). Informational keywords
These are the problem-oriented keywords. People searching for these keywords know their pain but they don't know how to solve it.
So these people use informational keywords to find the solutions.
Example: How to lose weight, How to install WordPress, Best hair treatment oil, How to improve memory.
b). Navigational keywords
People who have little bit of knowledge about the product or the solution search for these kinds of keywords.
They are aware of the products but they go to Google to know more about the products.
Let's say in the informational phase, they found one product Garcinia Cambogia, now they will go to Google and search "Garcinia Cambogia Reviews," "Garcinia Cambogia Testimonials" and many such keywords.
Example: iPhone X Review, Garcinia Cambogia Reviews
c). Transactional keywords
Transactional keywords are the buyer keywords. They are the final buying decision keywords in this funnel.
Whenever anyone goes to Google and search, "Where to buy iPhone X," "Garcinia Cambogia Discount," or "Cheap WordPress themes for Blogging," they are in the buying phase.
These keywords are very much important to make money with affiliate marketing and most of the times they are the most expensive keywords to run Google Ads.
If you go to Google right now and search for any keyword containing word Coupon, Discount, Deal, Buy etc., you'll see a lot of Ads.
Why?
Because these are the money-making keywords.
Example: Where to Buy iPhone X 256GB, Garcinia Cambogia Discount, Cheap Flight Deals
7. Geo-targeted keywords: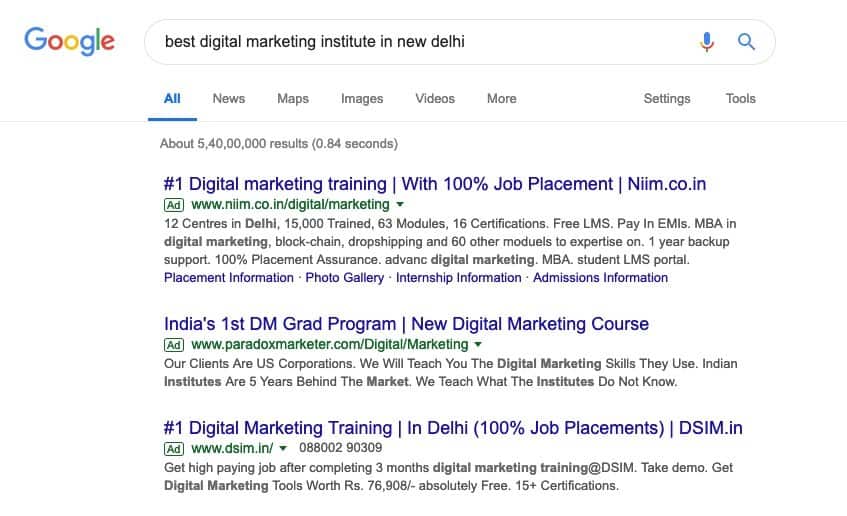 These keywords are searched in the specific geo only.
Most of the people searching for such keywords are in the buying stage that's why they search for such keywords.
Example: Best digital marketing institute in New Delhi, Best restaurant in Mumbai, Best degree college in Delhi/NCR.
8. Trending keywords: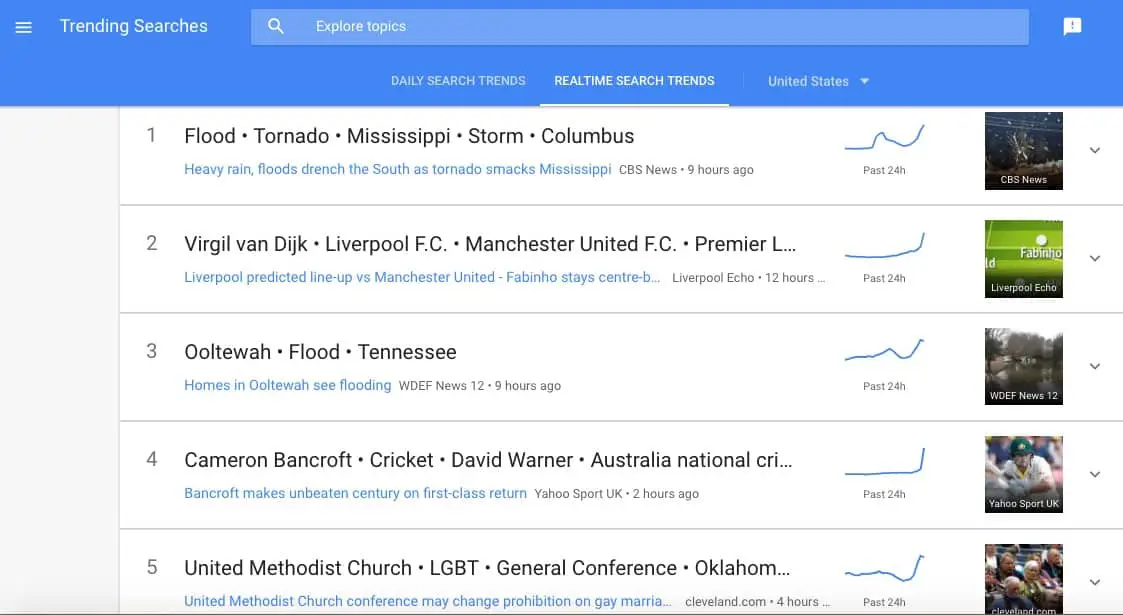 These keywords have a very short life. They come suddenly and they disappear after a few days.
Most of the people search such keywords when there is something happening around them.
Example: Trump's visit to India, Narender Modi Speech in Delhi, Mark Zekurberg Dog
9. Product-oriented keywords:
These keywords are around the products or brands. Most of these keywords are searched by people who are loyal for a brand.
Example: Apple's new iPhone, Samsung phone covers
10. LSI keywords:
These are called Latent Semantic Indexing keywords. These keywords are closely related to your main keyword and adds more value in your content.
When you start adding such keywords in your articles, it becomes easier for Google to understand the intent of your article.
The term Apple is used for "Apple Fruit" and "Apple iPhone."
So how will Google differentiate that which Apple you are talking about.
They will simply look for the LSI keywords and identify which Apple are you talking about.
If they see the keywords like Install, iPhone, Steve Jobs, they will consider it an Apple iPhone. On the other hand, if they see LSI keywords like eating, fruits, salad, health etc. in the article, Google will understand that you are talking about Apple fruit.
We will discuss LSI keywords in the later part of this article.
Google Ads Oriented keywords
These are the keywords that most of the advertisers target while running their Ads on Google.
You might have seen one column while searching the keywords in Google, which says competitions is High, Medium or Low, that column is for the advertisers.
Which means they will have to face that much competition to run the Ads for that keyword.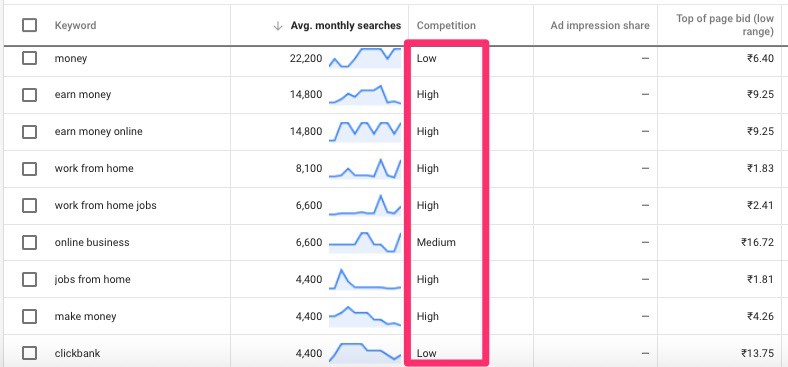 Let's understand the keywords from the Google Ads perspective.
This is the default search setting of the Google Ads tool. When you put any keywords in your Ads, by default it targets all the related keywords around your main keyword.
By adding broad keywords, your ads will be served to people who are even searching for the synonyms or closely related keywords.
Phares match Ads are the Ads that will be displayed only when that specific phrase is matched with the Ad.
For example, when you add "hire a designer" as a phrase match keyword, you tell Google Ads to try to show your ad only when someone's search includes "hire a designer" or close variations of "hire a designer" such as "how to hire a designer."
These Ads bring the best results if you target the right keywords in Google.
They will be served only when people search for that exact keyword.
Whether someone is searching for "dog chain" or "chain for dogs" what they want remains the same; they're looking for dog chain.
Close variants of exact match keywords help you connect with people who are looking for your business despite slight variations in the way they search and reduces the need to build out exhaustive keyword lists to reach these customers.
Here are the steps to find the SEO keywords.
So we have understood the types of keywords and intent behind them too. We understood what LSI keywords are and what are long-tail keywords.
So in the next few steps, we are going to find some long-tail keywords because they are one of the easiest to rank keywords.
Let's start finding the keywords
Note: I am assuming that you already know how to use Google Keyword Planner to find the keywords, so I am not going to cover that in this article.
We will focus on other channels where we can get the ideas to find the keywords which you can rank easily in various search engines.
1. Define your keywords
The very first step before doing keyword research is defining your main keywords.
Create a list of 5-10 generic keywords around your niche and save them in your notepad or Excel sheet.
You should be completely aware about your niche market and the sub-niche market.
2. Check Google auto-suggest
Google auto-suggest is one of the awesome ways to find the keywords which are not only good keywords but LSI and long tail keywords also.
Whenever you try to search for anything in Google, you might have seen something like this.
Yeah, people search these awesome queries about me. 😉
You can see that Google is automatically recommending me some of the awesome keywords around my main keyword.
3. Check Google search related to
Google is smart enough to understand your search queries and then recommend you closely related queries to make things easier for you.
I searched for "make money online" in Google and it is showing these search queries at the bottom of the search result page
These are called long tail keywords which you can add in your articles to make them more engaging.
4. Check Google Ads
I love checking Google ads whenever I start any niche blog.
More Google ads you see around any product, more profitable it is.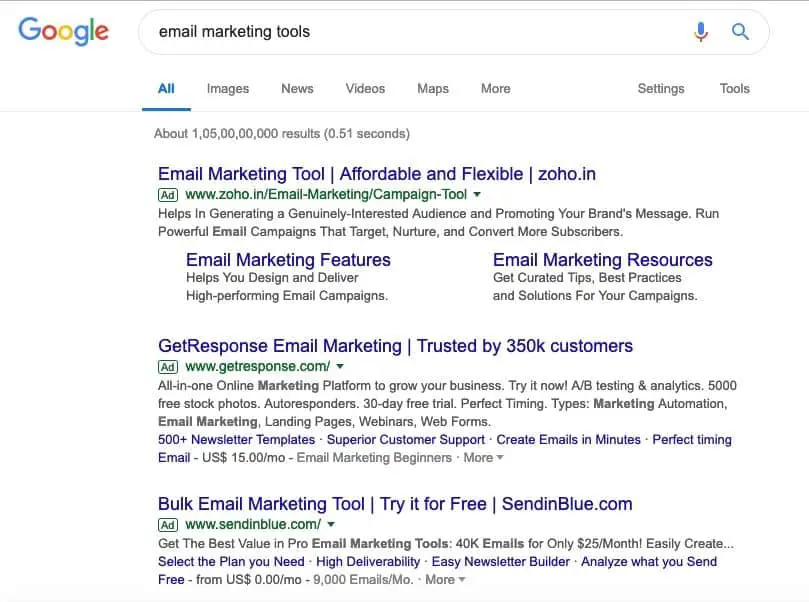 or here is the another Ad.
By just scrolling down a little bit, I saw one niche website ranking at the top in Google.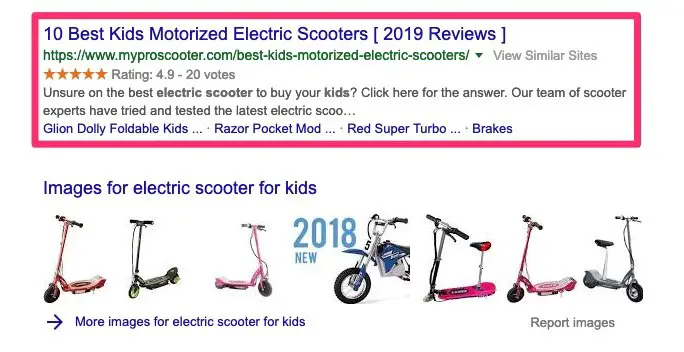 Once you see these Ads in Google, note down the URL of the site and let's move to step #5.
5. Do keyword research with a tool
You can use spying tools like SEMRush to dig deeper to find more keywords around the niche.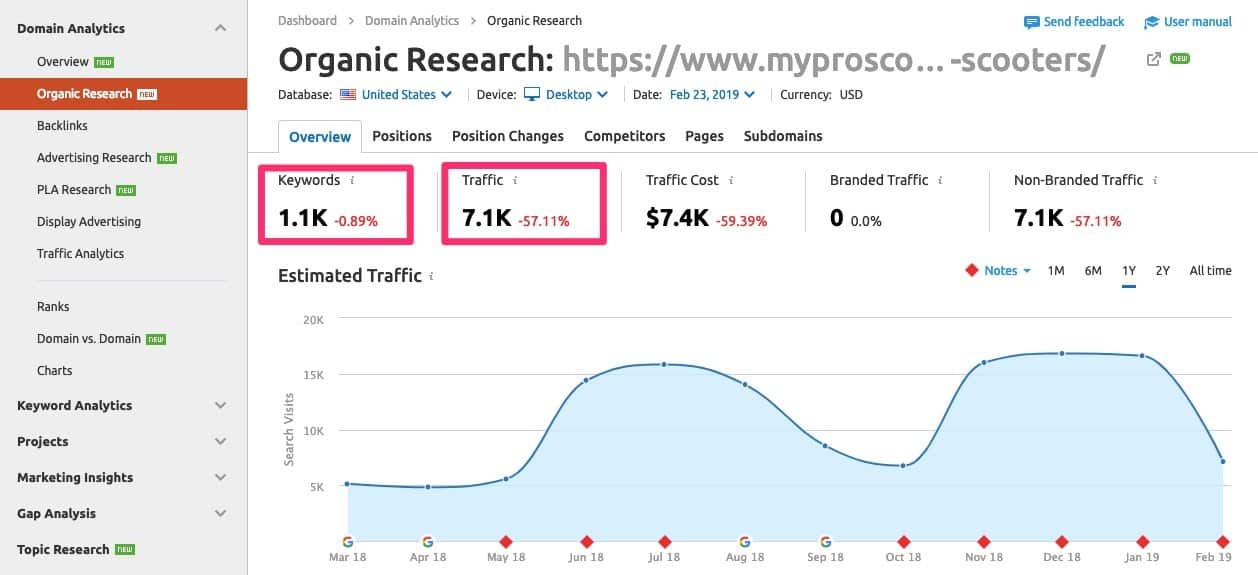 SEMRush gave me data that it is ranking for 1.1k keywords in Google and driving more than 7000 visitors per month just with this single post.
By clicking on the keywords, I found all the ranking keywords.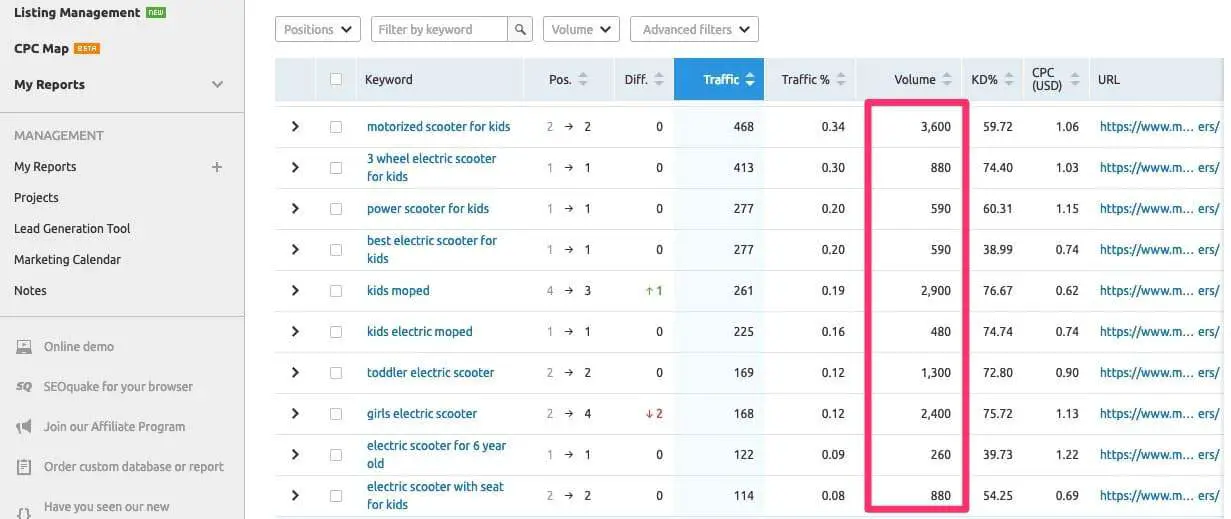 Now I can export this whole list in an Excel file and study the keywords to write my next blog post.

By setting this advanced filter, now I can filter all the long tail keywords which will be very easy to rank.
Now I was able to filter some of the awesome keywords within just a few clicks.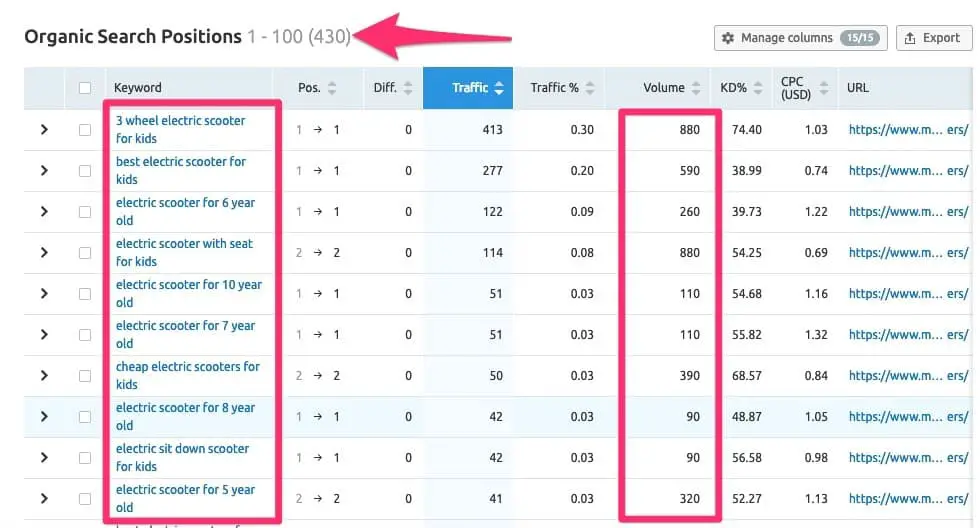 Tools like SEMRush can make your keyword research much simpler with a small investment.
6. Use AnswerThePublic
AnswerThePublic is a great tool to find many long tail keywords around your money keyword.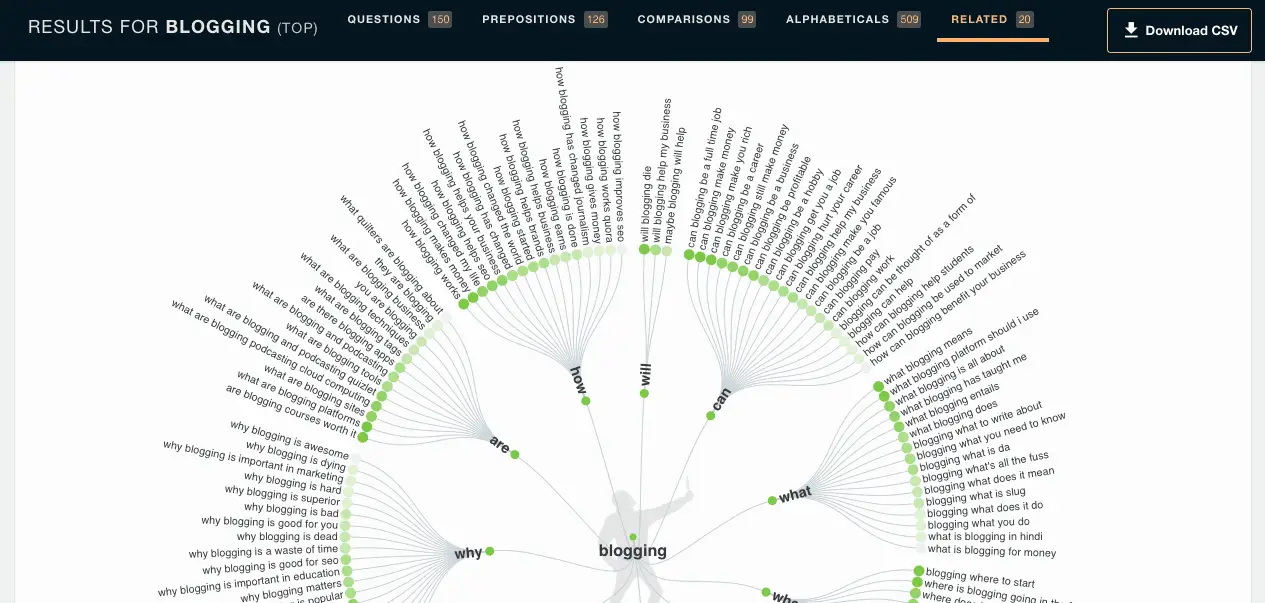 I searched the keyword "Blogging" in this tool and it gave me a lot of ideas to write my next blog post.
7. Determine all the LSI keywords around your main keyword
LSI keywords are very important to add more value in your content and to make it more SEO friendly.
We are going to use 3 tools to find LSI keywords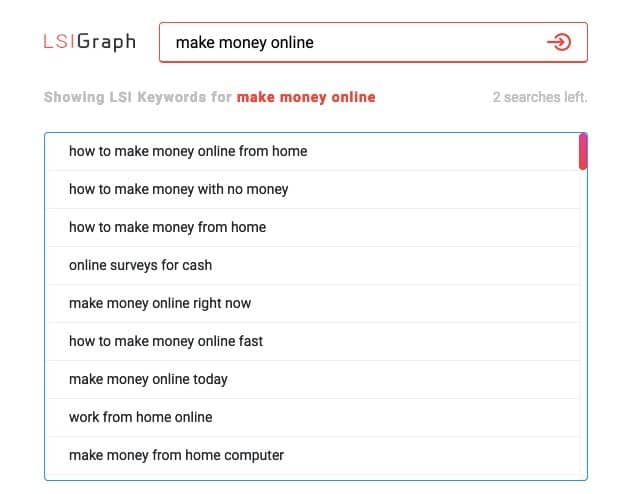 LSIGraph is a FREE tool to generate Latest Semantic Indexing keywords to write an awesome blog post.
You can save all of the suggested keywords in an Excel file and do the research with your favorite tools.
This tool is similar to LSIGraph which lets you find many keywords around your seed keyword.
SEMRush is such a versatile tool that it can be used to do any kind of SEO activity.
Keyword Magic Tool inside SEMRush is an amazing tool to find LSI keywords.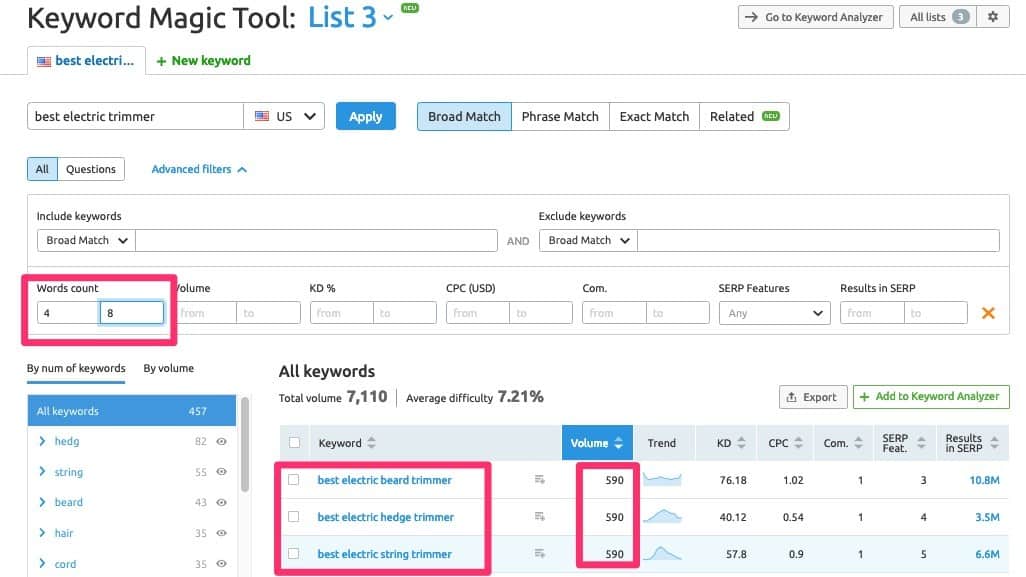 By setting my word count filter to 4 to 8 words, now I can see all the long tail keywords in the tool.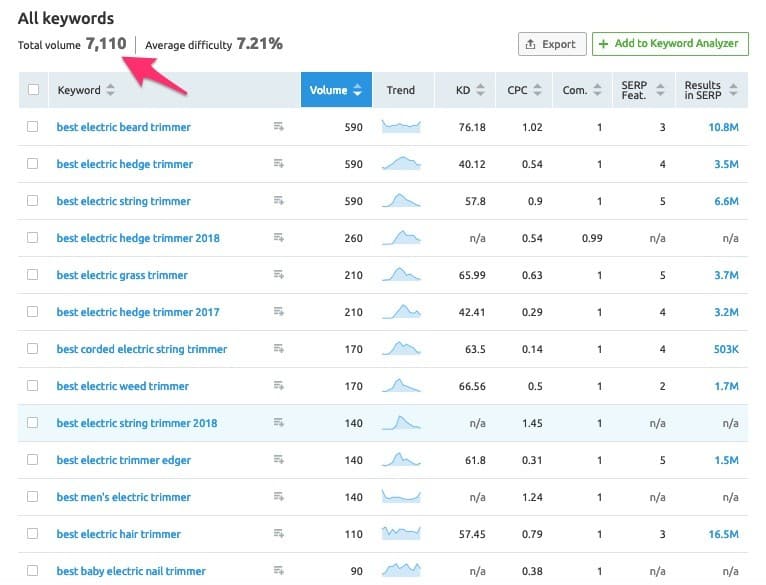 7,110 keywords in just a few seconds.
8. Check famous QA to get the ideas
Question-Answer sites are always a great source of inspiration to get unlimited ideas around any niche.
It's a place where people interact with each other in realtime.
They ask the questions by going to various QA sites and get replies from the experts.
My favorite question-answer site is Quora.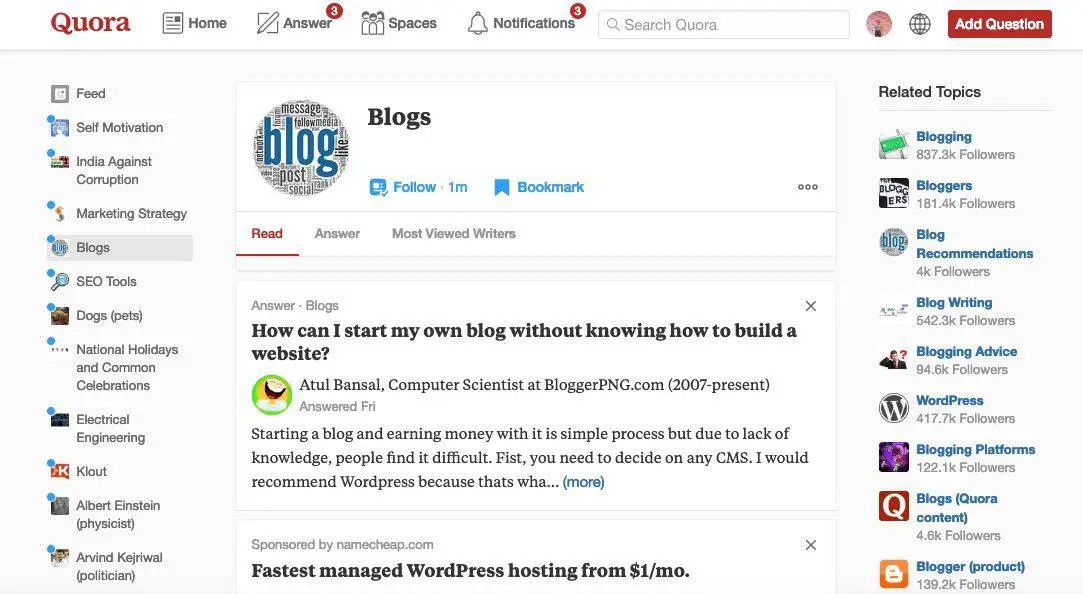 Quora has grown the community of users from every field to a big level that it's easy to get the ideas from Quora.
Here you can read all the questions asked by people and read those threads to find the money making keywords.
Otherwise, you can use SEMRush to make the things easier for you.
I added the URL quora.com in the search box at SEMRush and fetched all the keywords from Quora.
By adding just 2 filters, now I can see all the long tail keywords which are easy to rank in Google.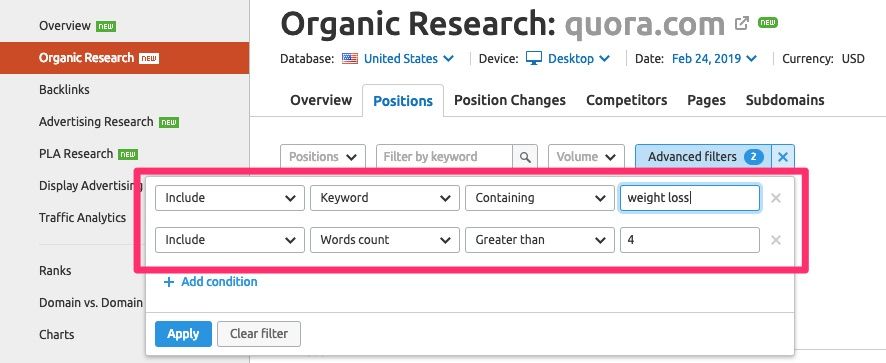 Here is what I got.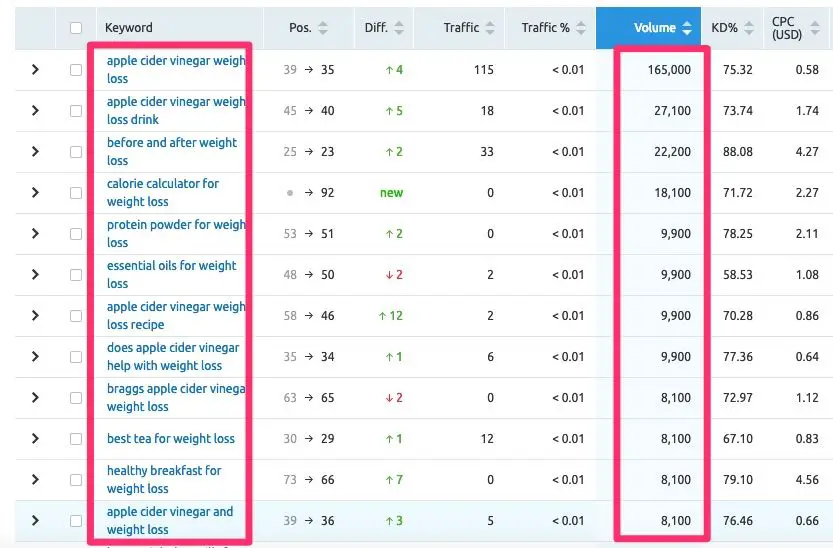 Here are the 2 keywords I found which are long tail.
Best meal replacement shakes for weight loss – 6600 Searches
Does apple cider vinegar help with weight loss – 9900 Searches
And you can replicate this process in any industry to find the money making easy to rank keywords.
9. Find keywords at Reddit
Reddit is also a very big community to get the keyword ideas.
By repeating the exact steps which we did in the last steps, I could see tons of keywords from Reddit.com.
10. Spy top ranking articles around that keyword
Spying can bring a lot of keywords in front of you, which you never even thought about.
Keyword Overview tool in SEMRush gives you a list of all the top ranking articles in Google.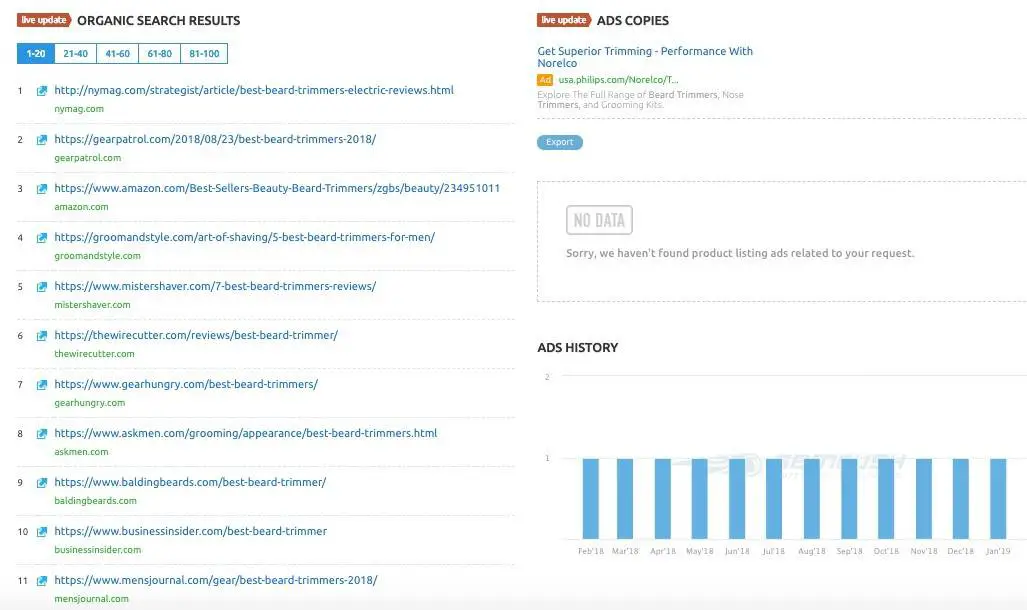 You can repeat the same steps which we did in Step #5 of this article.
Pick the URL of your competitors and start looking for the keywords they are ranking in Google.
Make a list of all those keywords and target them in your blog posts.
Watch the Video to Find the Keywords
Recommended plugins for doing the SEO with keywords
There can be a complete blog post dedicated to do the settings on these plugins, targeting keywords on your blog, do the proper on-page SEO and internal link-building.
As that would be out-of-scope of this article, so we will cover On-Page SEO in upcoming blog posts.
Yoast SEO is one of the best and most popular On-Page SEO plugin in the market righ now.
We are using the premium version of this plugin at our blog now.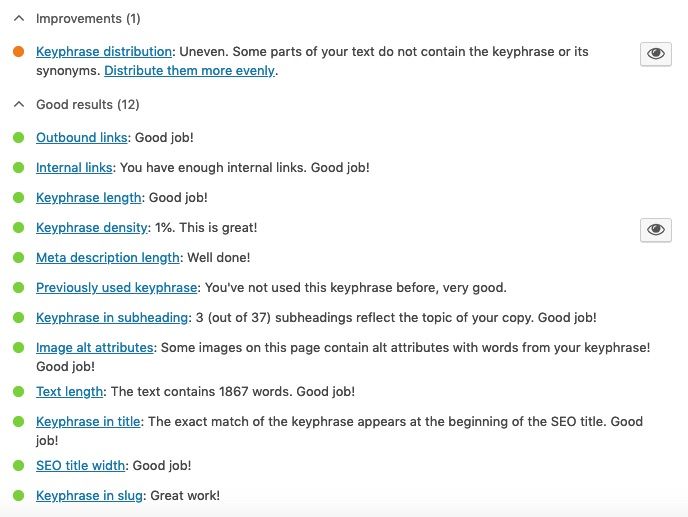 See how smartly this plugin has given us all the suggestions to make this blog post awesome.
Read this guide to know more about the settings of this plugin.

All-in-One SEO is another popular plugin used by more than 2 million people.
This plugin has all the settings in which any blog is required to have a better On-Page SEO setting.
This is another awesome plugin that I have started using in many of my sites and I am pretty impressed with the features they are offering for FREE.
You'll be amazed to see such wide features in a FREE plugin.
Watch the Demo
With the features, support team, usability and ease of settings, I am guessing that this plugin will surpass 1 million downloads in just 2 years.
How to Make Money with the Keywords
So at the end, we are going to learn how to monetize these keywords once you find some of the best keywords which are very easy to rank.
Here are the steps:
1. Write In-Depth Blog Posts
In-depth blog posts are the key to making money with the keywords. Once you find the right keywords and write a great blog post around them, it becomes easy to monetize those keywords.
A Newbie's Guide On How to Get Traffic to Your Website in 2020 is an example of an in-depth blog post.
2. Write Review Blog Posts
Review blog posts bring the most results. People reading review blog posts are in the half-buying stage.
As we explained in the Navigational keywords, people looking for the review are ready to buy the products, they are just looking for the final reviews.
Anstrex Review at our blog is a great example of that.
3. Identify the User Search Intent and Satisfy Their Needs
If you understand the psychology of your reader. Their pain, happiness, sorrow, social status, and many other buying decision parameters, selling becomes easier for you.
Once you identify their common needs, write content around it and satisfy their needs.
Final Words
Finding the right keywords is not as difficult as it seems. You just need the right approach to find the keywords which are easy to rank. You can use many of the free tools mentioned in this article or pick SEMRush to do many tasks for you.
In the end, only keywords are going to bring the visitors to your blog. If you select the good keywords in your articles, you can see the success soon.
Do let me know in the comments if this article taught you anything new.
Let me know if you want to add anything in the article to make it even more amazing.