Disclosure: Some of the links in this article may be affiliate links, which can provide compensation to me at no cost to you if you decide to purchase a paid plan. We review these products after doing a lot of research, we check all features and recommend the best products only.
When someone hears the term "Blogging" for the first time, they simply go to Google and type "how to start a FREE blog."
Google will show you some platforms like Wix, WordPress.com, Blogger.com and many other platforms where you can start your first blog.
It's OK to use these platforms if you just want to take an insider look of how a blogging platform looks like.
You'll see how can you write your blog post on these platforms, add images, add links and much more… but if you really want to become an awesome blogger, these FREE platforms are not going to help you.
Starting a blog on these platforms is a terrible idea.
When I started my blogging career in 2011, the very first blog I launched was on WordPress. From the very first day, I was confident that I will make this blog one of the best blogs in India.
Now I can say that starting a blog on WordPress was the best decision in my blogging career because I didn't waste my precious time to learn other blogging platforms.
This article will help you to get rid of this big confusion and in the end I am going to tell you what is do and how to start a blog with minimal money and efforts.
Let's Start…
#1. Blogger.com
Starting a blog on blogger.com is a terrible idea because it's very difficult to manage if you don't know the coding.
Here is a demo blog of mine.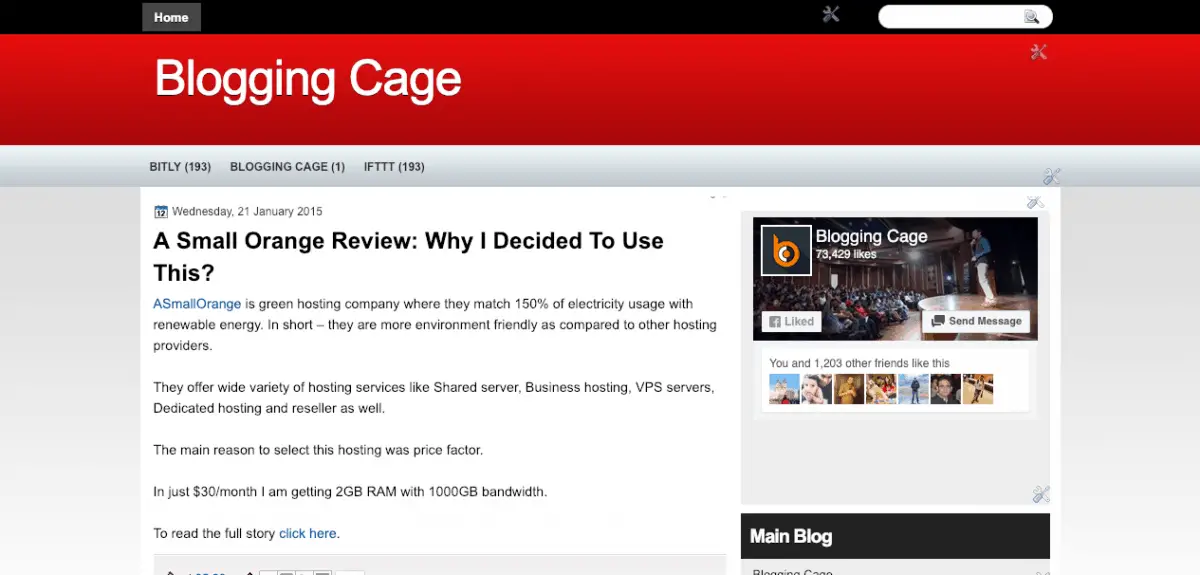 Here are the problems with Blogger.com
#1. Difficult to Edit
If I want to make changes in the menu, logo or sidebar, I will have to enter in the coding of this theme… which looks like this.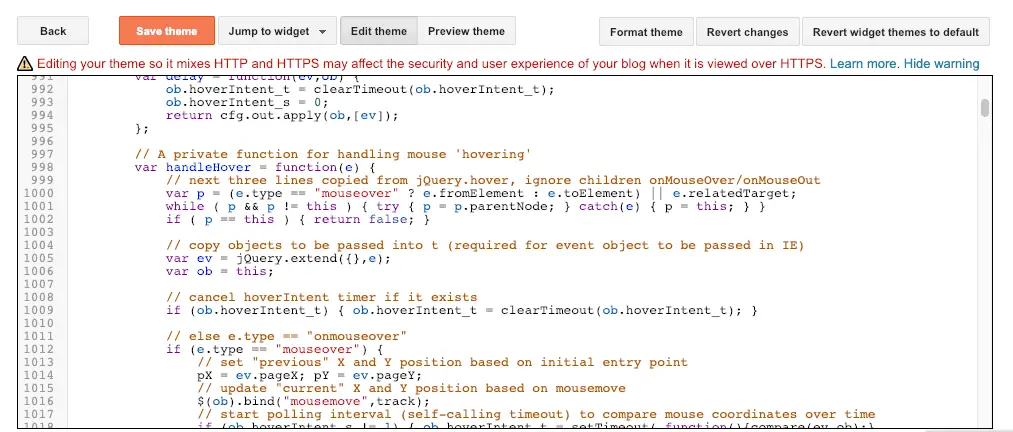 If you want to make any changes in the theme, you'll have to edit in the code and then make the appropriate changes.
One small mistake can break the whole theme.
#2. No SEO Options
You get no SEO options in blogger.com to make your blog search engine friendly. You cannot see the SEO score of your blog posts like this.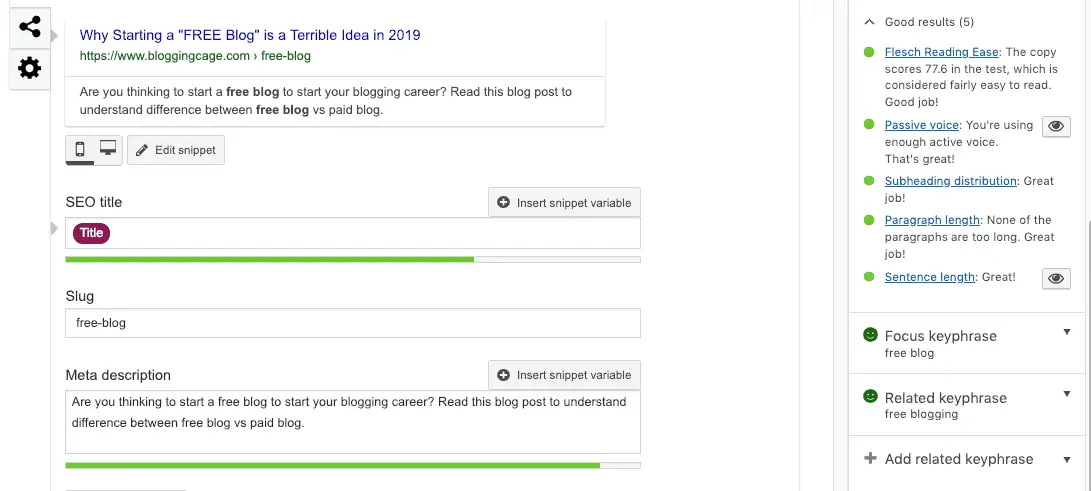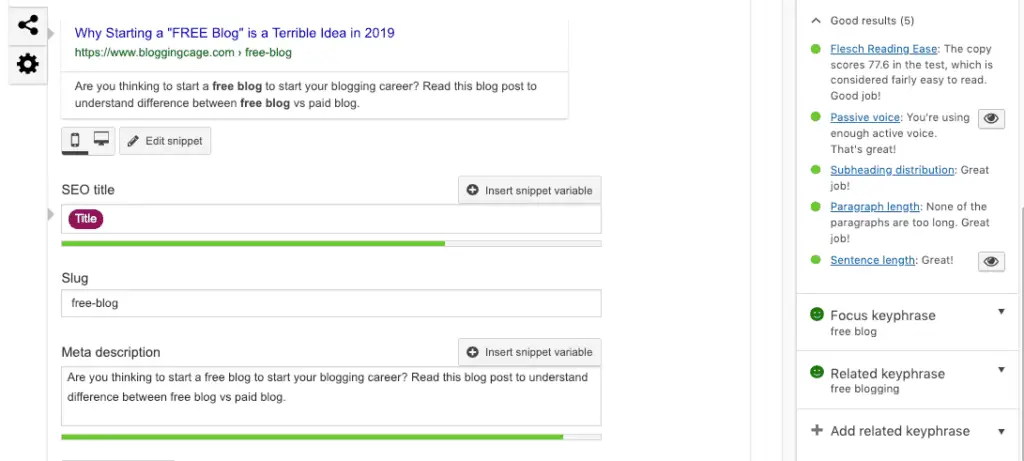 #3. One Few Good Looking Themes
Blogger platform doesn't have many good looking themes. If you are thinking to start a professional-looking blog at blogger.com, you'll be tired of finding a good theme.
Although there are many theme providers in the market, but finding a good theme for blogger.com is always a difficult task.
#4. No Flexibility
If you want to add some extra features on your blog.
Like I have added good looking popups, sidebar optin form, and professional looking buttons in my blog.. adding them is very difficult in blogger.com.
#2. WordPress.com
Second option which most of the newbie bloggers get is WordPress.com.
They simply go here and create a blog.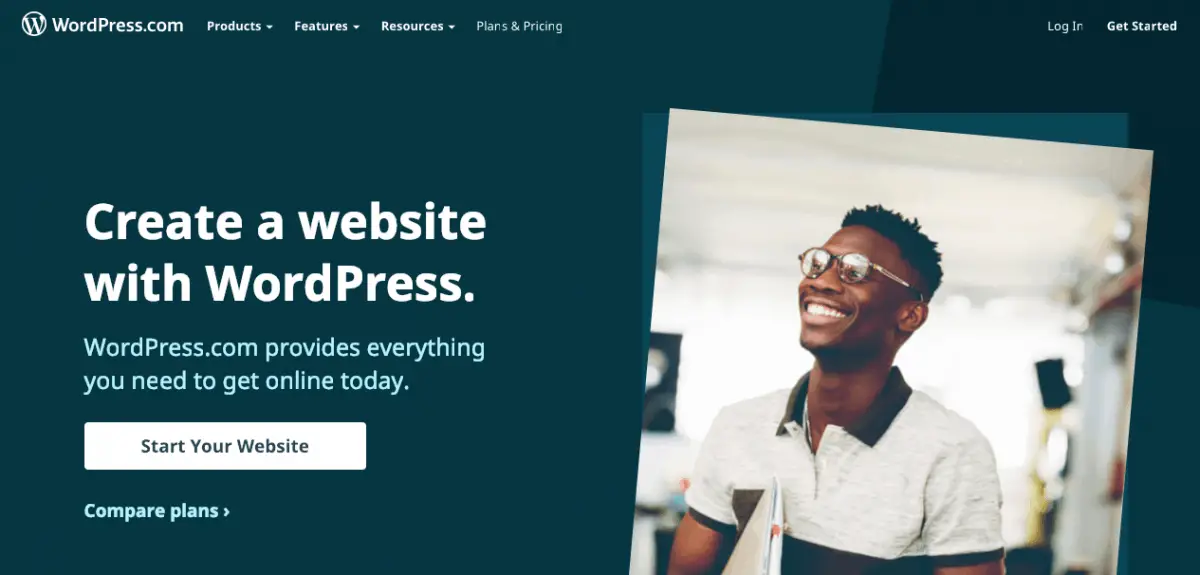 WordPress is the best blogging platform in the world right now. It powers 32% of the websites in the world right now.
But starting a blog at WordPress.com is a big mistake.
Let me tell you why..
#1. You Cannot Install Premium Themes
WordPress.com doesn't give you the freedom to install any third-party themes if you want to install any premium theme of your choice.
This design you are seeing at this blog is a premium theme created for BestPaidTools only. I have created a unique and beautiful design for my blog to make it more user-friendly and easy to read.
#2. You Cannot Install Premium Plugins
WordPress is popular because you can enhance it up-to any level. You can add many amazing features to your WordPress blog (self-hosted). But you cannot do this at FREE WordPress.com blog.
WordPress has many FREE plugins in their repository but you'll need many other premium plugins to make your blog more professional.
#3. Expensive as Compare to Self-Hosted
In just a few more minutes, I will explain what self-hosted is.
Here are the premium WordPress plans.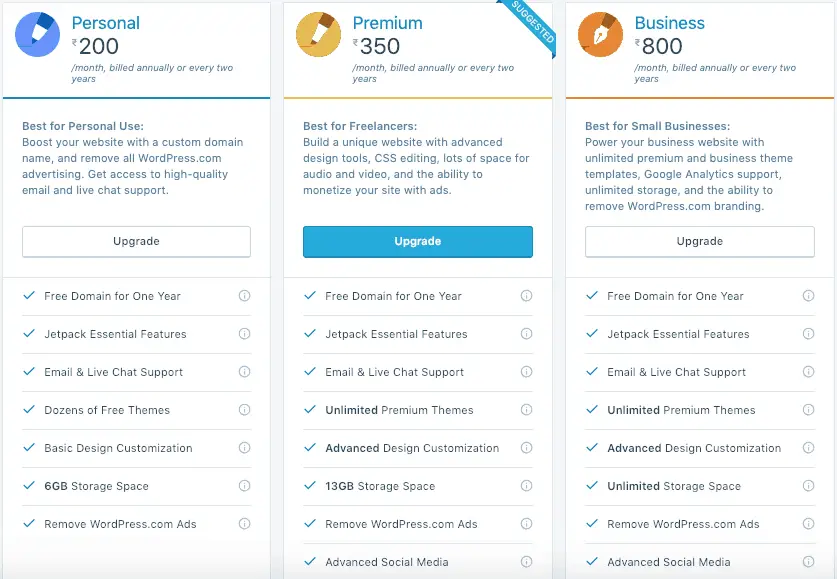 You can see in the Personal plan that they are giving only Basic Design Customization options, which will not unlock all the design features.
If you go for the Premium Plan, it will cost 4200 INR per year.
Note: This price is for only one site.
#4. Account Suspension
WordPress is very strict for the type of content you upload on your blog.
This might happen with you that you'll not find your blog if you are not following all the guidelines given by WordPress.
Your months of effort can go into waste if they delete your blog without giving you any warning.
#5. Not as Powerful as a Self-Hosted Blog
Although it's WordPress, but it is not as powerful as a self-hosted WordPress blog which is why it's known for.
FREE blog will give you limited functionalities, so you won't be able to enjoy its full potential.
#6. Earning Limitations
You cannot use Google AdSense on your blog or any third-party ads.
WordPress restricts its users to monetize their blog if they are using the FREE version of WordPress.
If you want to display ads on your blog, you'll have to opt for their Business or Premium plan to activate WordAds on your blog.
#3. Weebly.com
Weebly is another platform that many newbies start to use when they start their blogging career.
This is a drag and drop website builder where you can create your website just by dragging elements from one place to another.
It might be a good platform for business websites but for bloggers it's a terrible platform.
Here is the screenshot of the Starter Plan.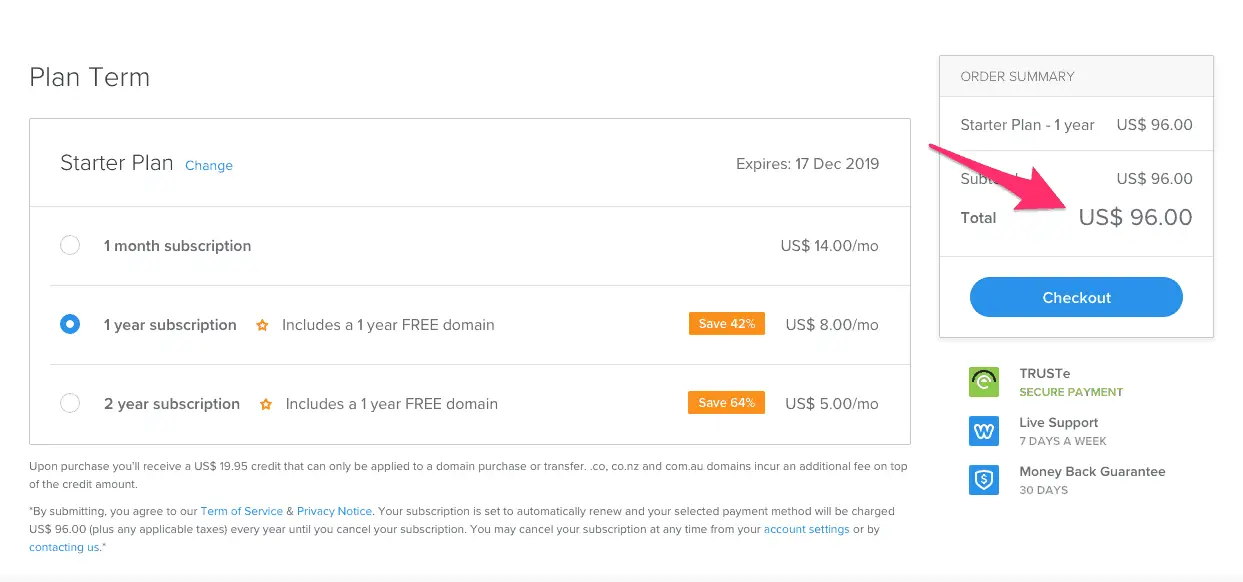 If you want to use FREE plan from Weebly, you'll not get many options to make a professional site.
---
Summing up my article, I can say that you will get a lot of FREE options in the market to start your blogging career. They can give you a kickstart, but never a professional feel of blogging.
They might be good to just start a blog, but when you grow, you'll feel that these platforms are missing a lot of premium features.
Rather than wasting your time to learn these platforms and then taking extra headaches to move your content at your self-hosted WordPress blog, I recommend starting your blog directly at a self-hosted WordPress blog.
Let's move to the next part of this article..
What is a self-hosted blog?
I am repeating this term again and again.
If you are a complete newbie, I can clearly say that you don't know about this term.
So let's understand this.
A self-hosted blog is a blog that is hosted at your own server.
Now comes the question – What is a server?
So the server is an online space (we call it hosting or web hosting) where you save all your images, texts, videos etc.
This article you are reading right now is hosted somewhere on a server, all the images in this article are coming from a server and you are able to see them.
So a server is the backbone of any website.
So when we buy our own server (or hosting) and install WordPress on it, it's called a self-hosted blog.
As you have hosted (or installed) on your own server, now you have more control on it.
When you buy a hosting server, it will look something like this.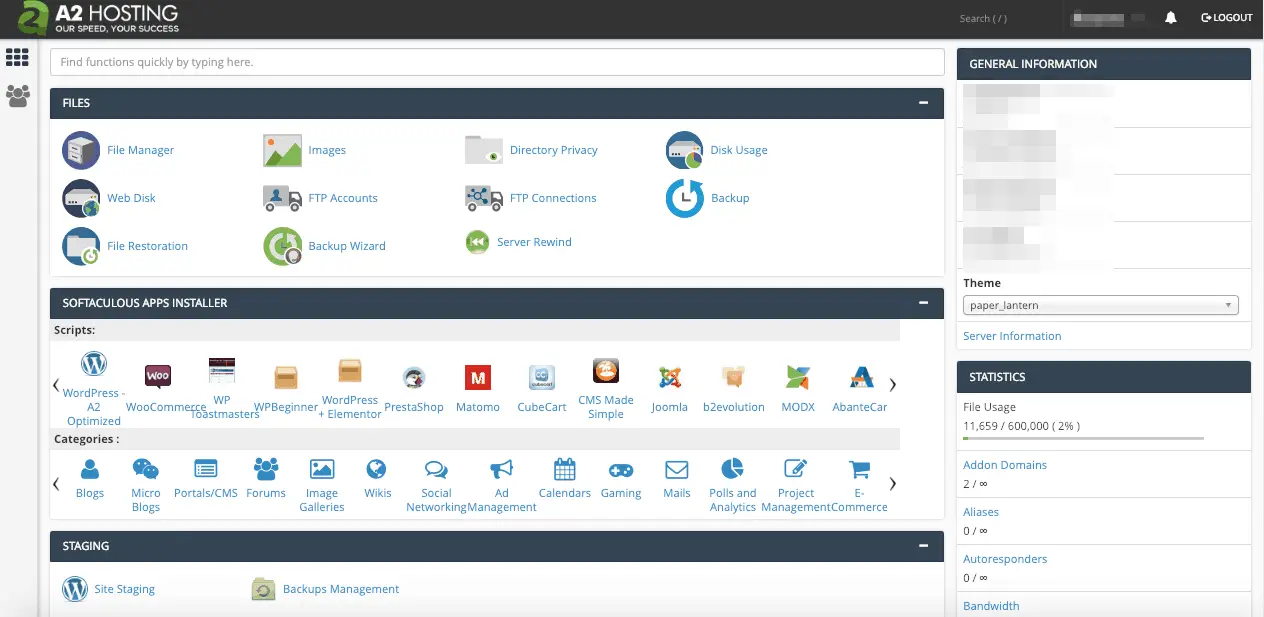 Here you can manage all your files, folders, images and everything.
It's your own server.
and installing WordPress on this server is very easy, as they have given an option to install it with just one click.
Just click on this option, select your domain name and install WordPress on any site.
In Blogger.com, WordPress.com and Weebly.com, you get only one website when you buy any premium plan from them. i.e you can host only one website. But in self-hosted platform, you can install as many sites as you want. ????
Why you need a self-hosted blog?
Having a self-hosted blog will give you more control on the content and you'll get tremendous benefits like this:
#1. You can monetize it easily
You can make money with the self-hosted blog very easy as everything is in your control. You are the owner of this server, so you don't need to follow any guidelines from someone.
We can place Google AdSense ads, you can sell blog posts, write a review, write sponsored posts and do affiliate marketing.
#2. Control on customization
ThemeForest alone has 44,000+ premium themes to make your blog stunning is professional.

You can select any theme of your need and install it on your WordPress blog.
and there are thousands of premium WordPress plugins in the market that can take your WordPress blog to the next level.
#3. SEO (Search Engine Optimization) Friendly
The biggest reason why most of the bloggers love WordPress is the freedom to do easy SEO.
There are many free and paid SEO plugins available in the market which can help you to have a better SEO control of your blog. Simply install those plugins and they will take care of everything.
You can optimize single blog posts for permalinks, nofollow, index, noindex and many other SEO options which are available in WordPress only.
#4. Best Community
WordPress has an awesome community. You can ask your questions and get them solved quickly.
There are many WordPress forums in the market where you'll get the solution of all WordPress related queries.
#5. Blog Selling is Easy
Google doesn't allow to sell BlogSpot blogs.
But in WordPress, you can sell them easily if you want to sell them at any point.
#6. Anything is Possible in WordPress
Doesn't matter what kind of functionality you are looking, everything is possible in WordPress.
You can create an eCommerce site, a teaching school, a business website, a membership site, a blogging site or almost any kind of website is possible in WordPress.
There are thousands of scripts, plugins, themes available in the market which give you the flexibility to create anything with WordPress.
#7. 100% Access
FREE blogs will give you limited space, bandwidth, and many other limitations.
In the self-hosted blog, you'll get 100% access of the server. You can access your files, see your occupied space, your bandwidth consumption, and your SQL databases.
If at any point you feel that you need more space or bandwidth, just email your hosting service provider and they will update the services as required.
---
How to Start a Self-Hosted Blog?
Here are the steps you need to follow to start a self-hosted blog.
Buy a domain name from Godaddy
Buy a hosting server from GreenGeeks
Add that domain in your Hosting account
Connect that domain with Hosting using A Record or Nameserver
Install WordPress on that domain name
These are the only step you need to start your professional blog.
Steps to Start a Self-Hosted Blog
#1. Buy Hosting from GreenGeeks
I am personally using this hosting for many of my sites, so I recommend to use this hosting only.
Go to GreekGeeks.com (this is a special link to activate 60% discount)
This is a shared hosting plan which is best suitable (and cheapest) for the newbies.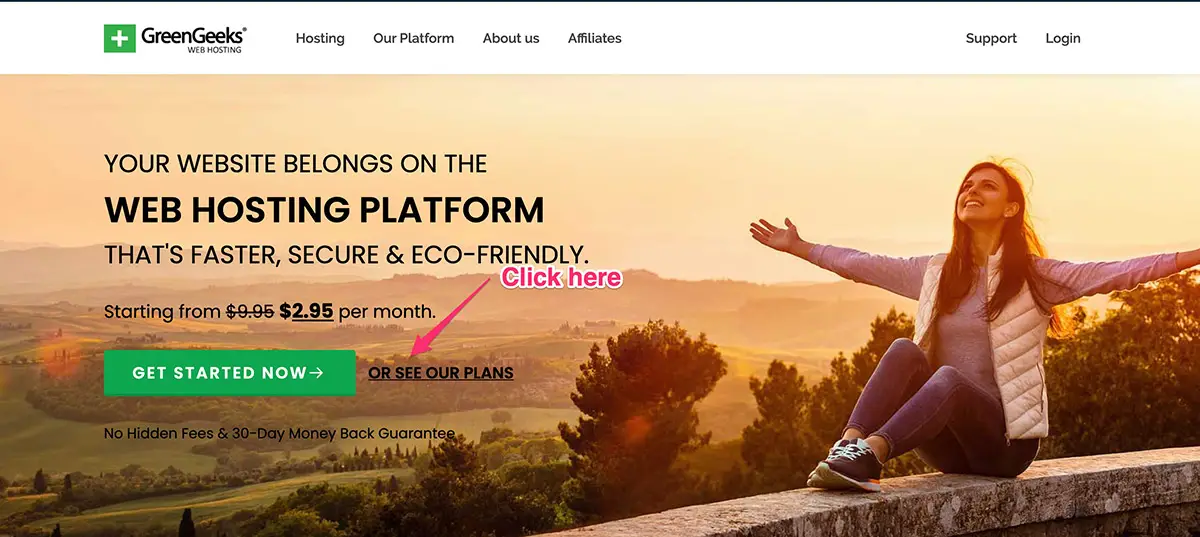 At next page you'll see these options.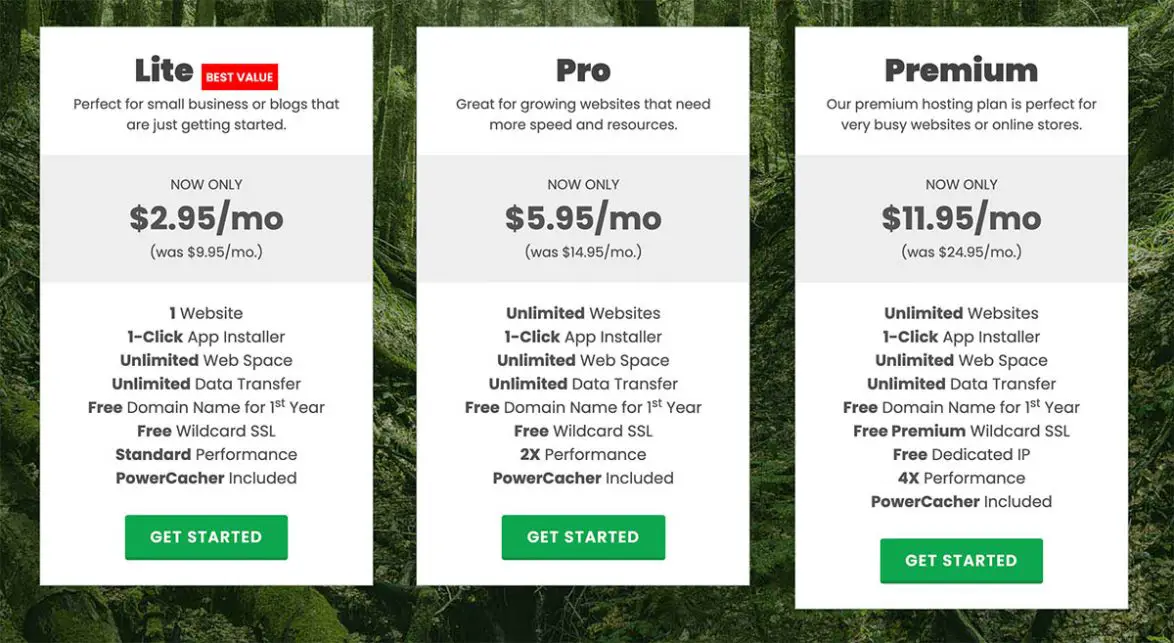 Select PRO plan.
Next page will ask your domain name.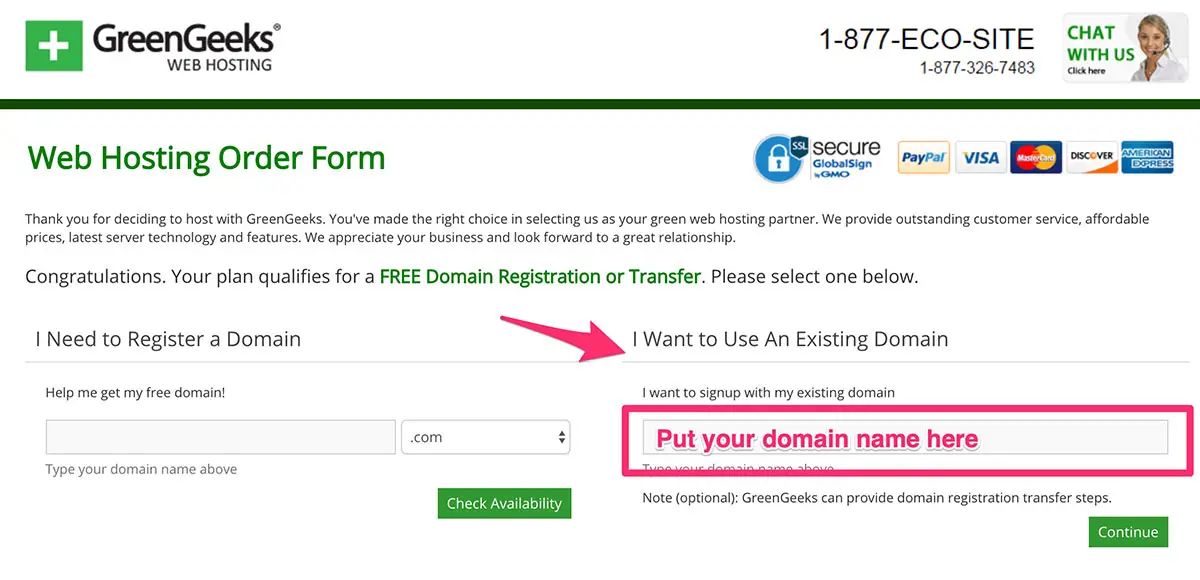 Select 12 months at next page.

Click at Continue, Enter your details and Credit Card info at next page.
#2. Install WordPress on your site
Installing WordPress in GreenGeeks is very easy.
Find this option.

Once you click on it, it will take you to the next page.
Click on Install Now button.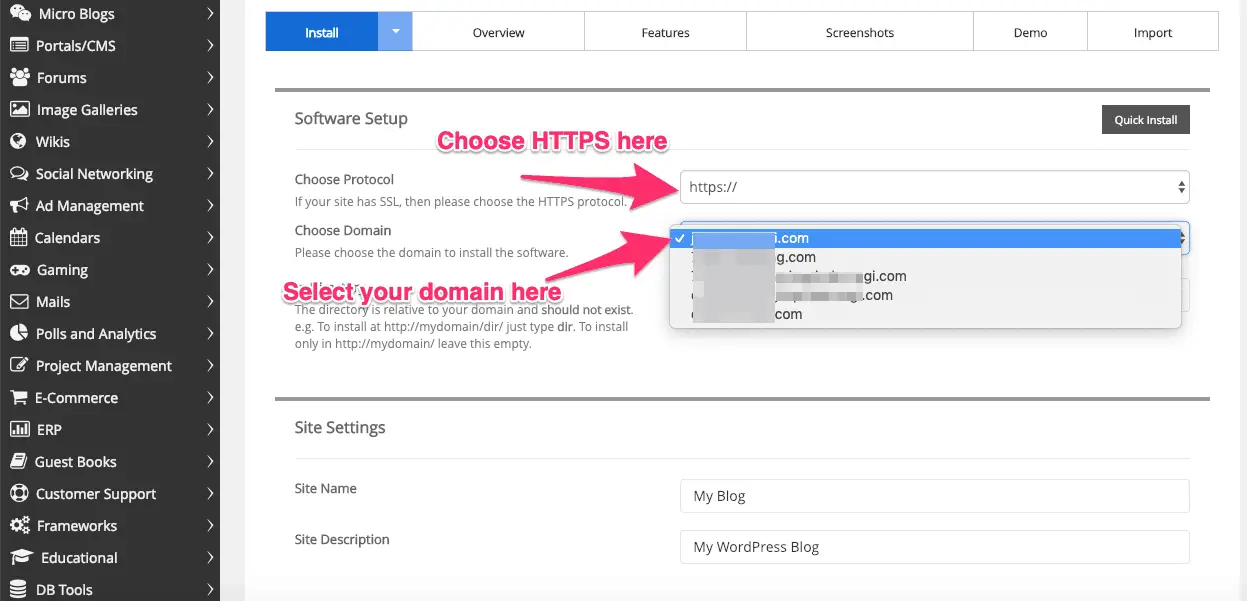 On the same page, you'll see these details.
Save them at a safe place as these are your WordPress login credentials.
Once you are done with all the settings, click on Install Button.
Congrats!! Your WordPress has installed.
You have a self hosted blog now.
Final Words..
Starting a FREE blog just to look inside the platform might be a good move but continuing blogging on FREE platforms will always create problems.
At one point you'll feel that I should have started blogging on WordPress only.
And above all, starting a self-hosted WordPress blog will cost you less than 5000 INR but it will open a million-dollar door for you.
Feel free to comment below, if you still have any queries.