Disclosure: Some of the links in this article may be affiliate links, which can provide compensation to me at no cost to you if you decide to purchase a paid plan. We review these products after doing a lot of research, we check all features and recommend the best products only.
Be a helping hand by sharing this article with your blogging friends. This article can help your friends to make their blogging journey easy and affordable.
Blogging is growing at such a tremendous speed that it has gained a lot of popularity in recent years.
This platform gives you so much freedom that you can leverage your skills and passions and convert them into money by writing articles.
Where many pro bloggers suggest using premium tools for the quick growth in blogging, here I have listed the top 101 free tools which I have personally used to grow my blog.
These FREE blogging tools can help you to build your blogging business in your initial days.
We have categorized these tools on various categories so that it becomes easier for you to find the tools.
SEO is a favorite subject of every blogger, that's why we have listed all the SEO tools at the top. These are some of the best available SEO tools which you can use and build a really awesome blog by using them on a daily basis.
#1. AnswerThePublic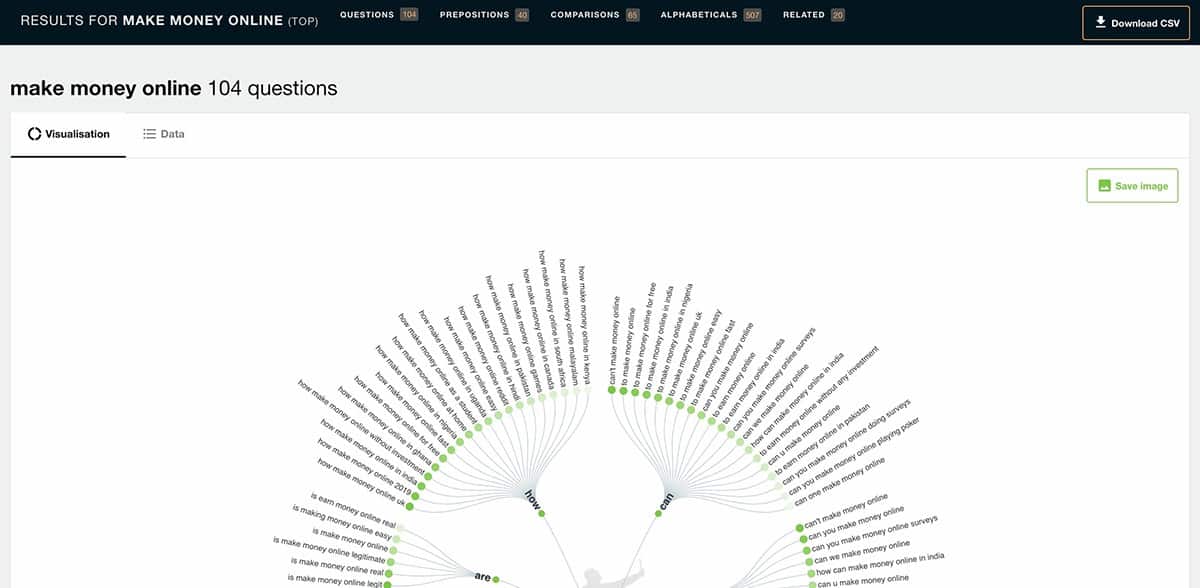 AnswerThePublic is a great FREE tool to generate awesome ideas around any given keyword. These can generate many long-tail keywords and FAQs around you seed keyword and you can cover them in your blog posts to write a mega article.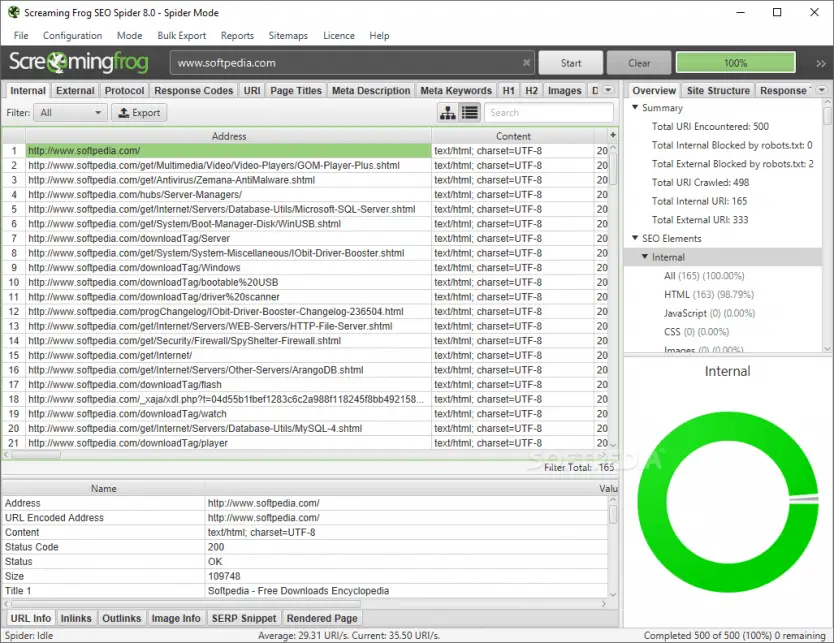 Screaming Frog is a small tool having so many awesome features. It can help you do a free audit of your blog and help you see all the errors. This is a software which you can install on MacOS as well as Windows operating system.
Just enter your website URL and it will start crawling your URL. In just a few minutes, it will create a report for you showing all the errors on the site. You can download the excel file and optimize the links with errors.
#3. UberSuggest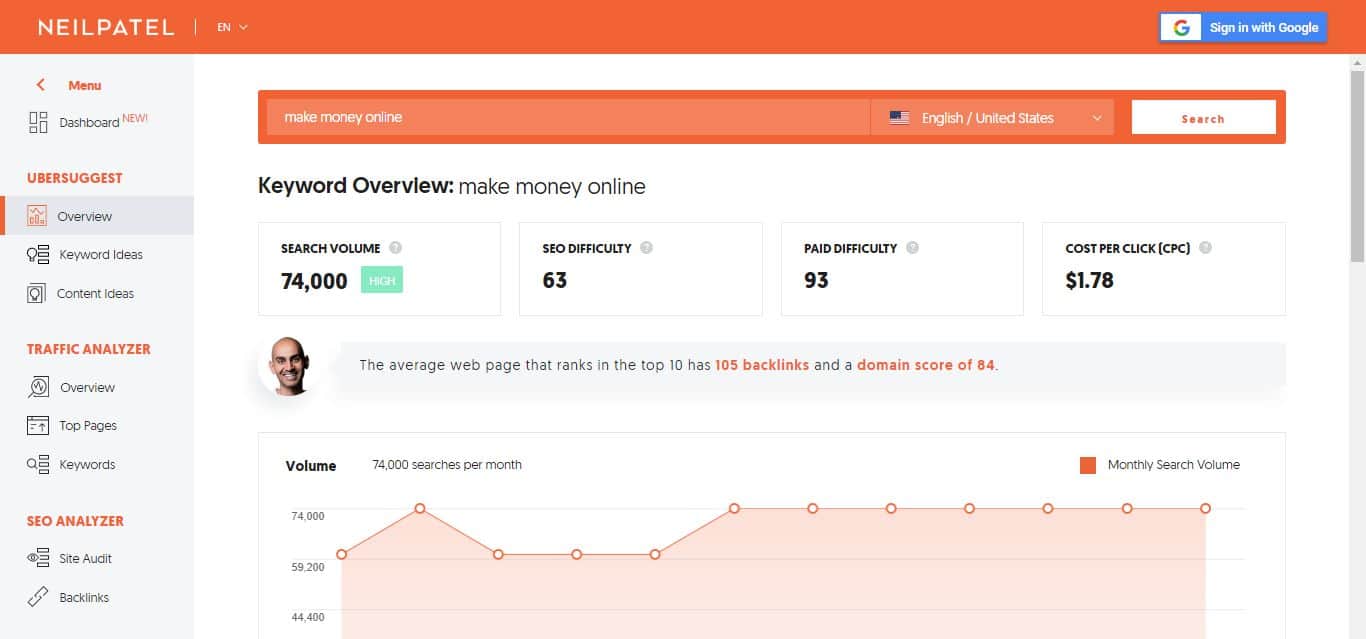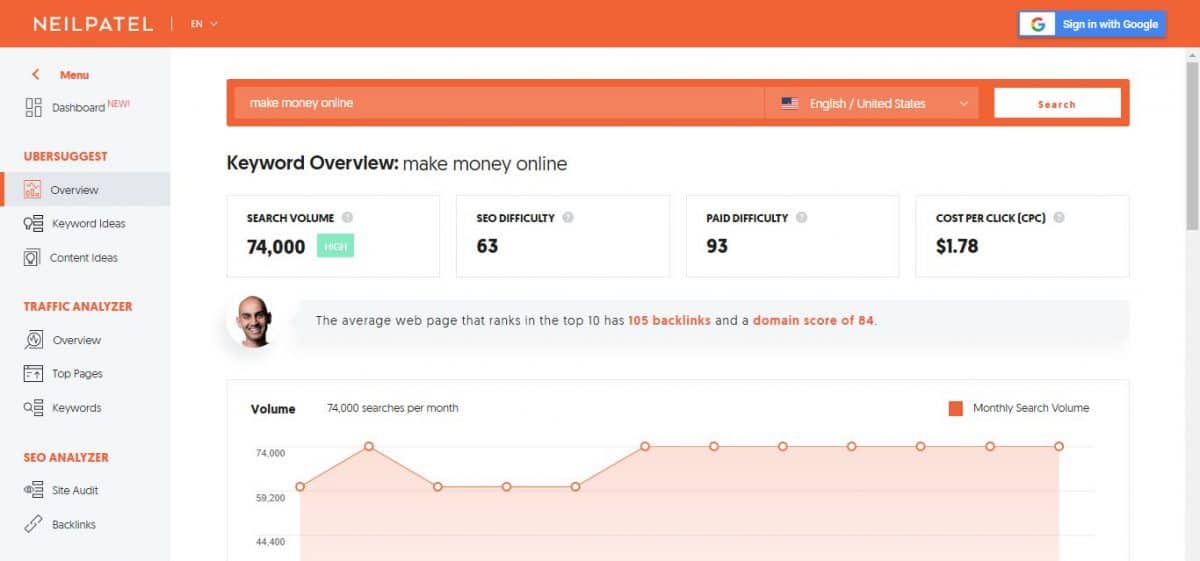 This is the FREE keyword research tool recently bought by Neil Patel. This tool lets you do the keyword research for free and you can see the top ranking websites of your competitors.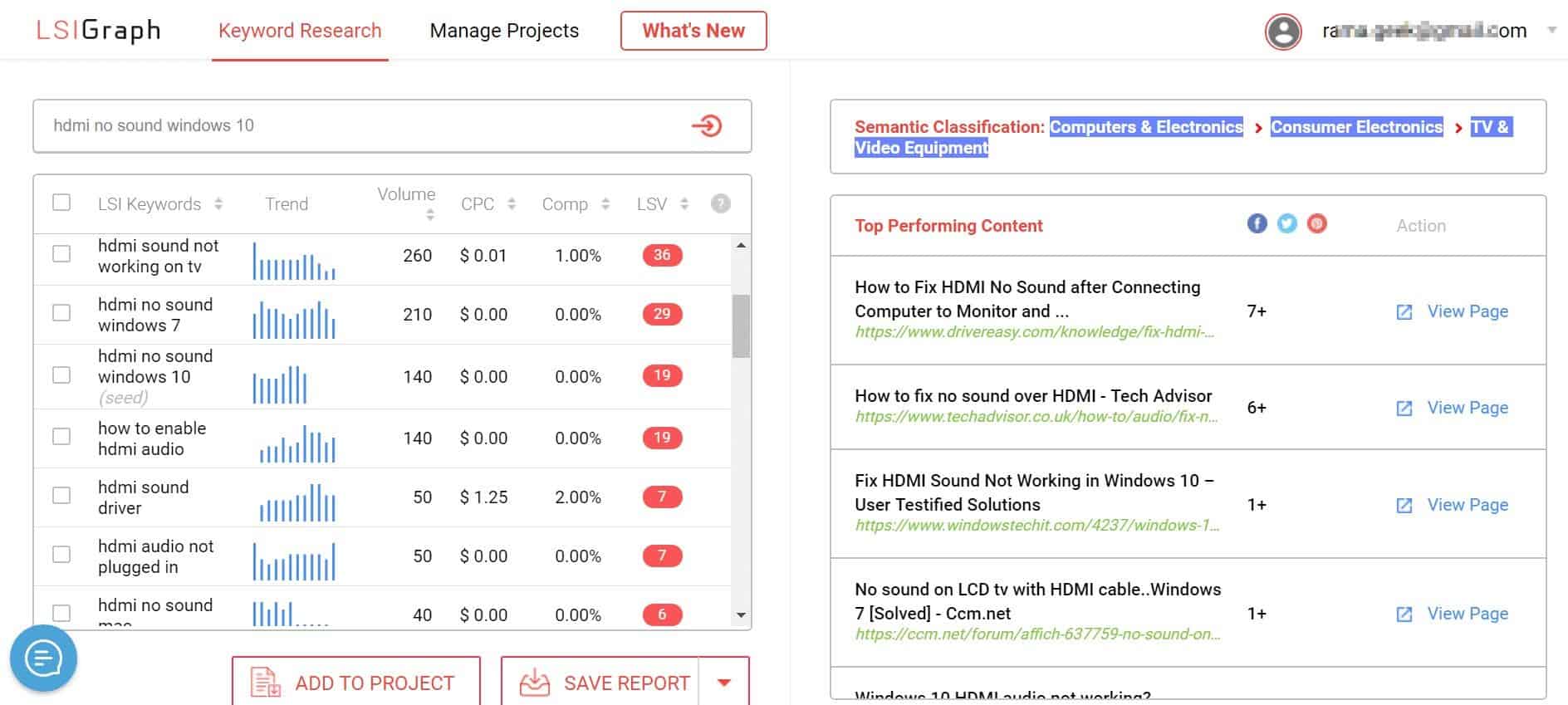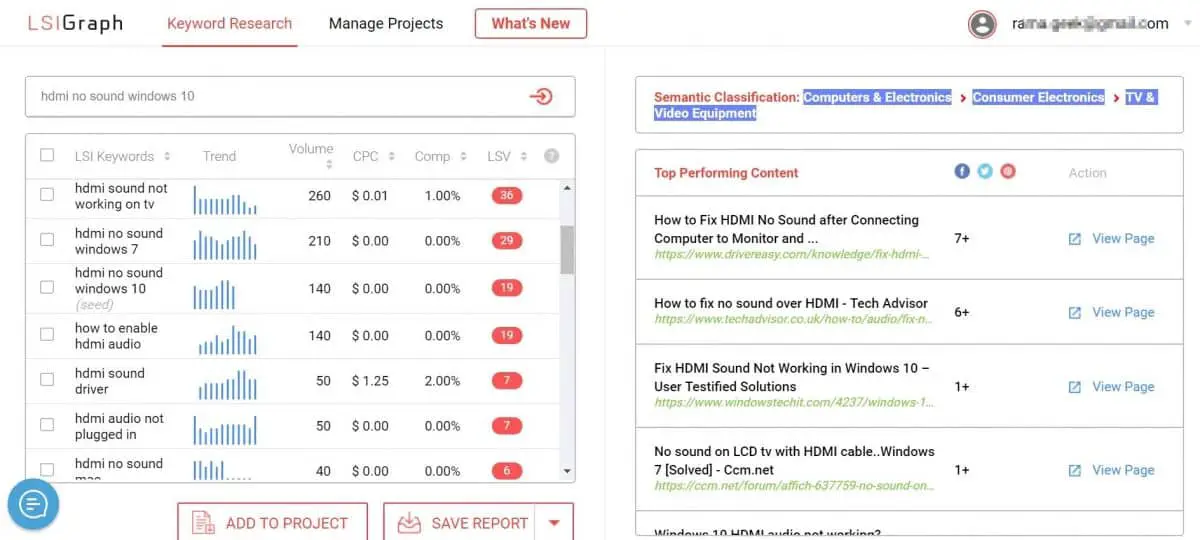 This tool will help you to collect all the LSI (or related) keywords around your seed keyword.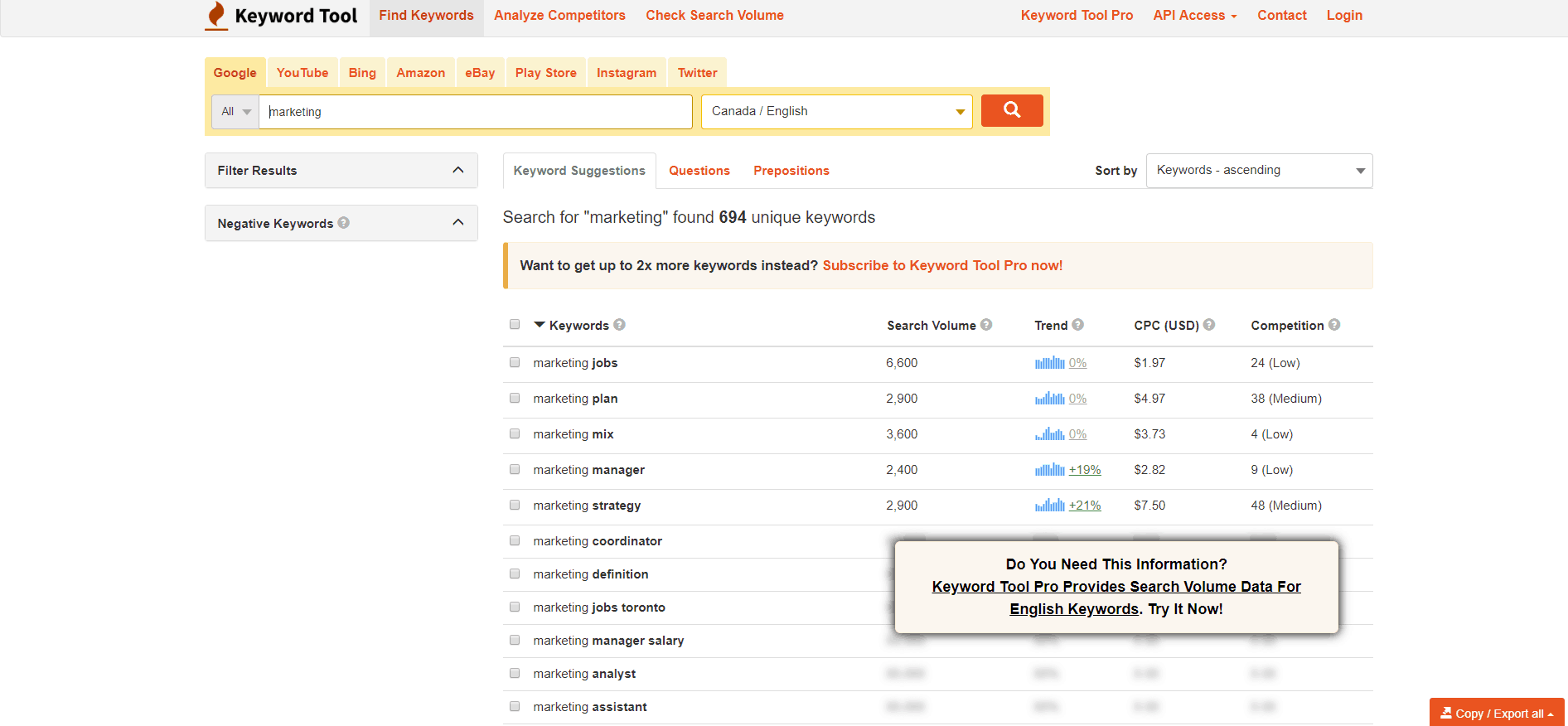 Keyword tool is a paid tool but it gives you 3 searches free per day. They have created the research tool for Bing, Yahoo, Amazon, eBay, Instagram, and Twitter.
#6. Domain Authority Checker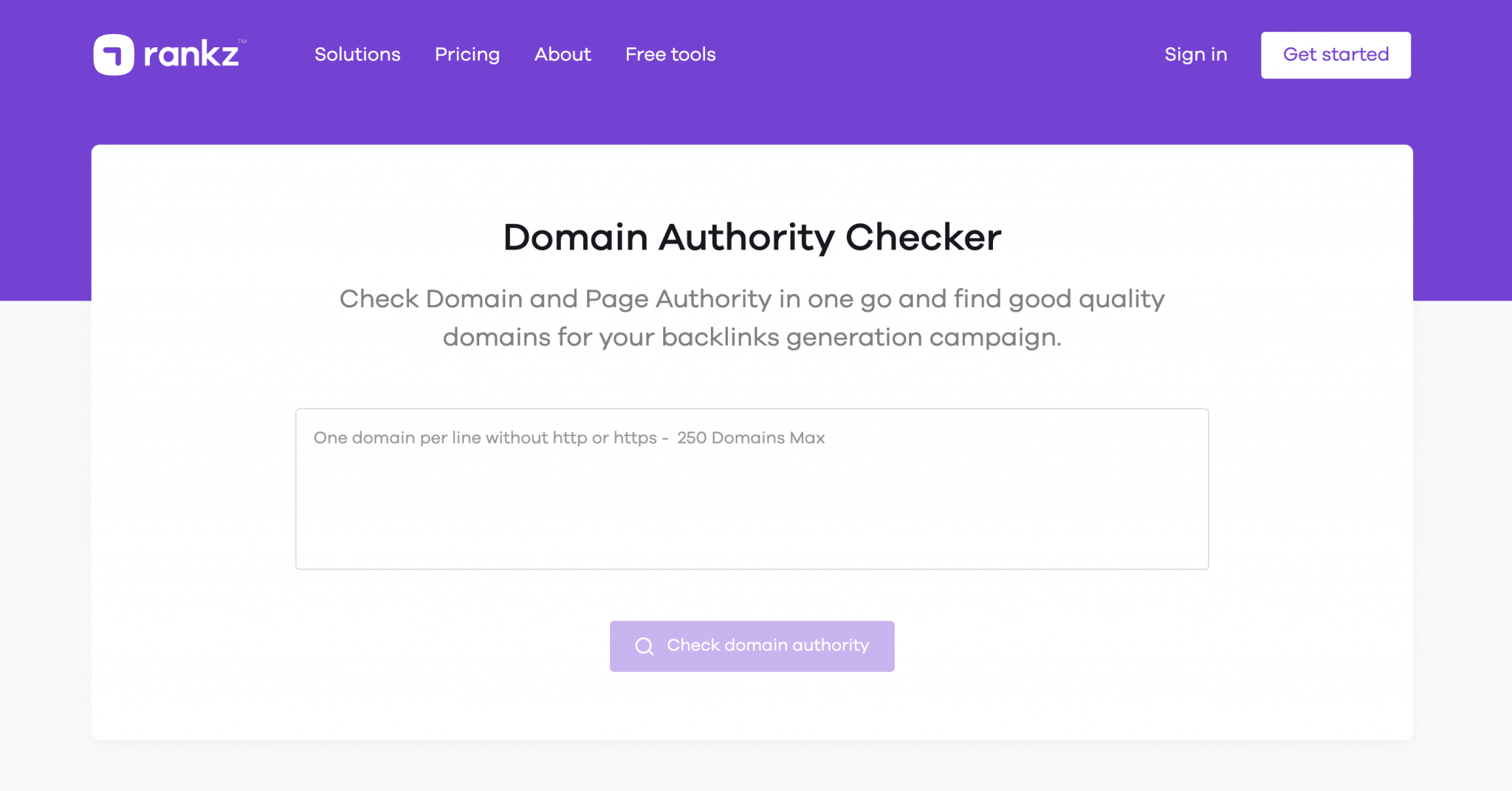 If you want to check the domain authority of many URLs in the bulk quantity, this tool can help you do the job.
You can check 250 URLs for free with the tool.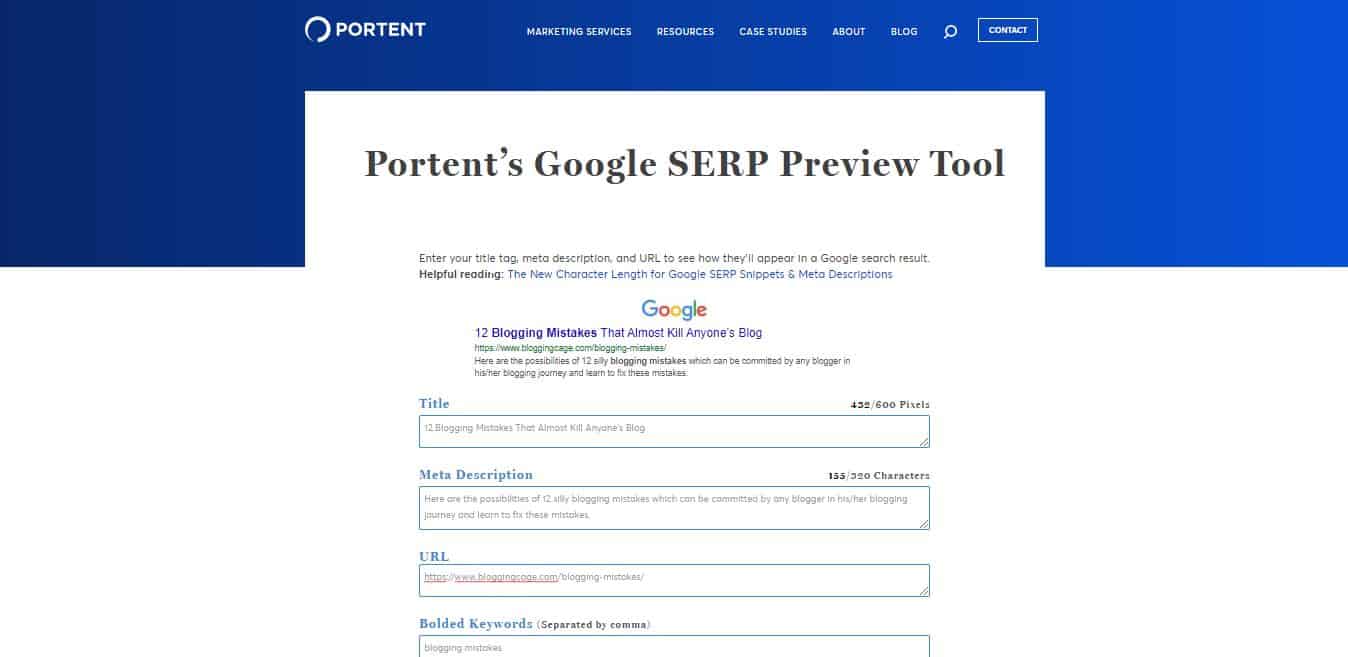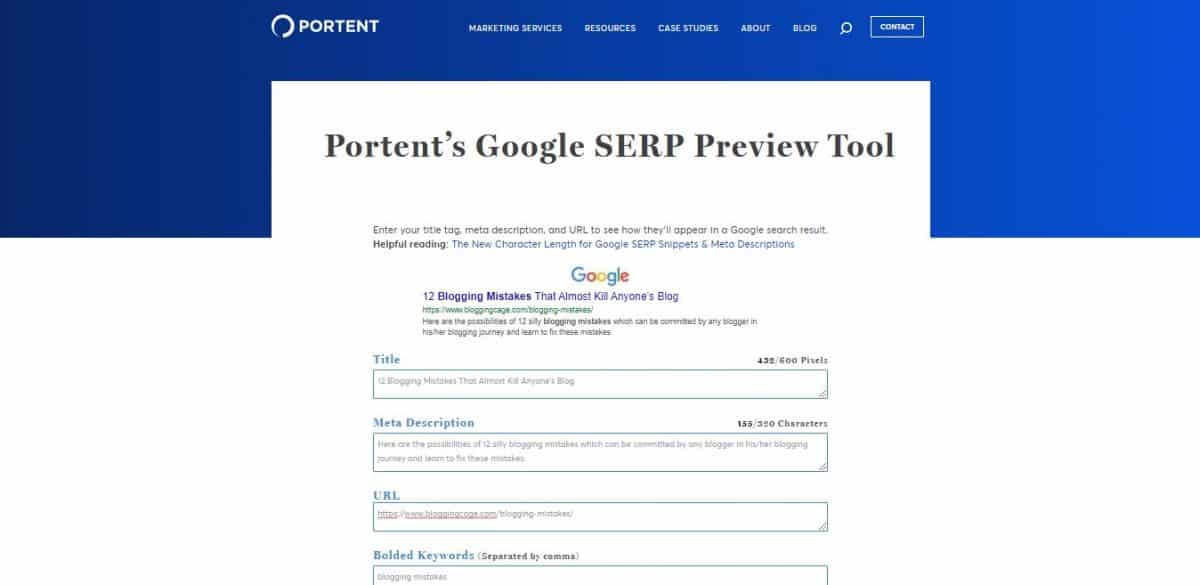 Have you ever worries how your article would look in Google SERP when it would rank? Well, this tool can help you see the previous just by adding small information.
URL builder is a free tool that can help you to add various parameters in your URL so that you can track the performance when you are running Google Ads.
URL created by this tool can be used anywhere to track the performance from various traffic sources.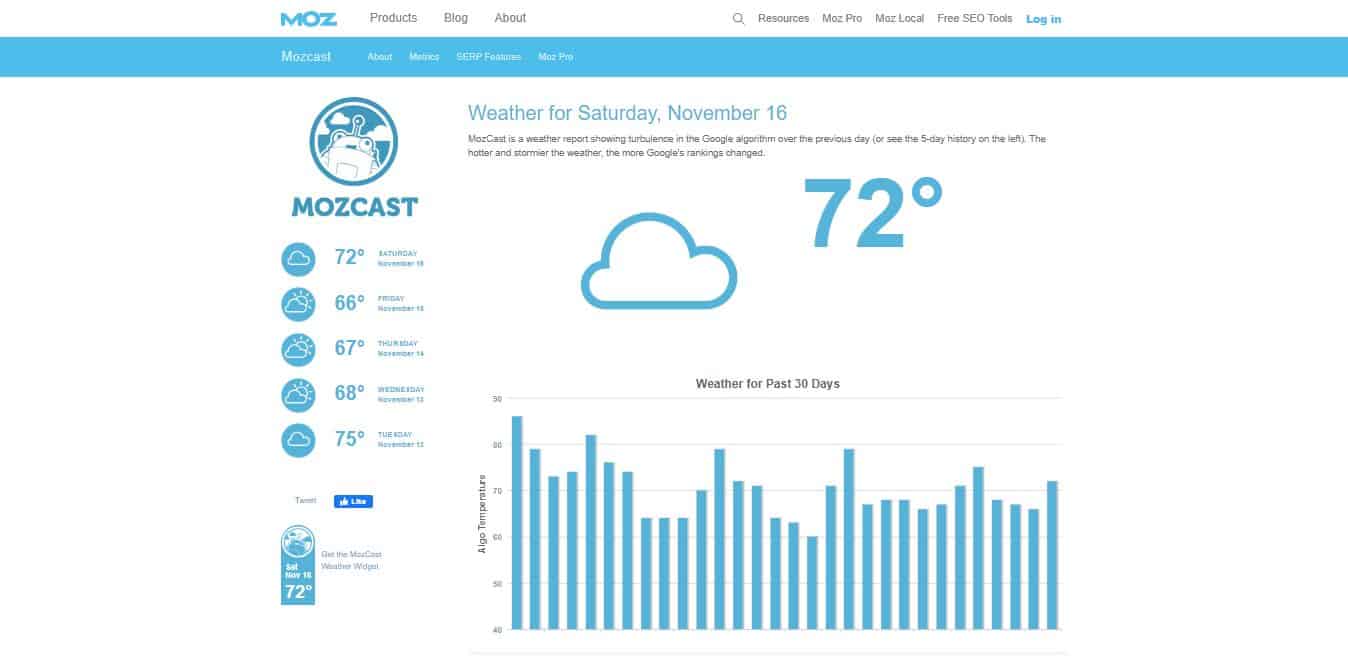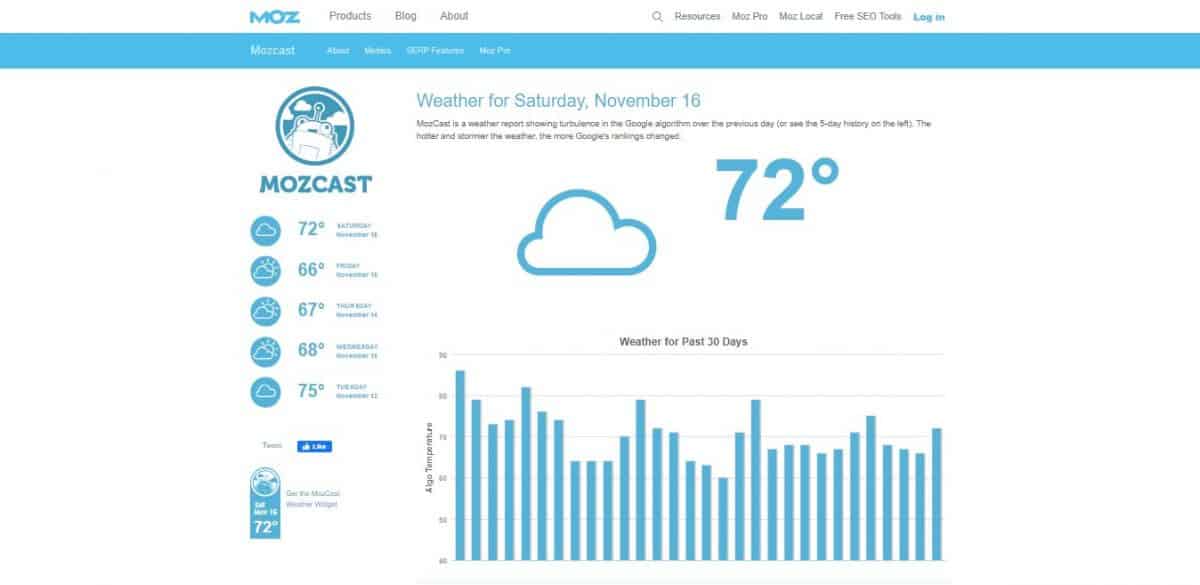 Mozcast is an unofficial tool that shows you the status of Google algorithm updates on a daily basis. Just by seeing the Moz bars, you can see the impact of any Google algorithm.
If you want to create any specific Schema and use it on any custom-built platform, this tool can help you create the Schema for you. Just select the type of Schema you want to build, enter the required data and at the end copy-paste the code in your website.

FAQ Schema generator is a free tool to generate JSON-LD Schema. Simply add all your questions and answers in the boxes and copy-paste the generated code in your blog post.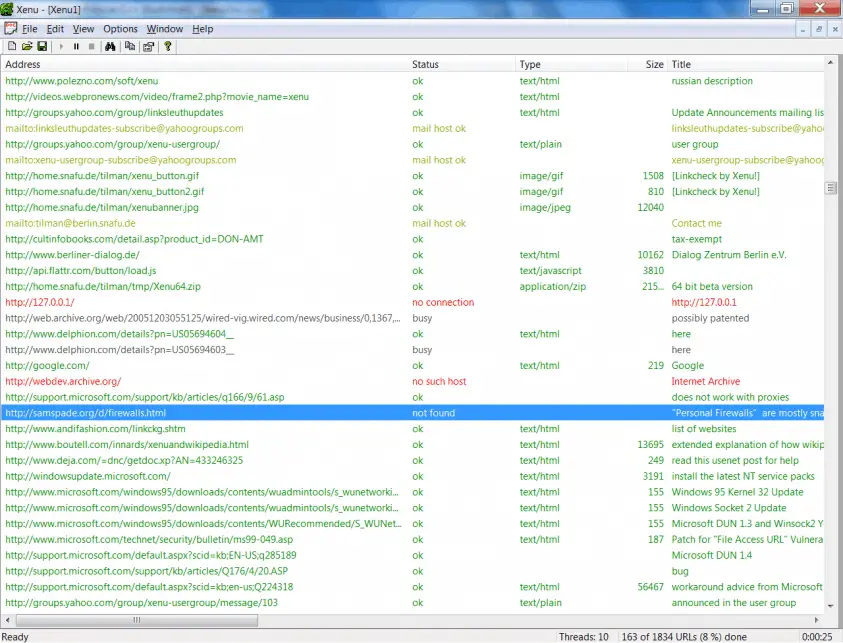 This is one of the most effective tools to find the broken links on any website. They have very simple to use UI where you can find the broken links and download the reports easily.
Moz created Domain Authority and Page Authority. You can open the link above and check the DA/PA of any website at free of cost.
Robot text is one of the most crucial files on your server. One mistake in that file can break your whole website and it can bring disastrous consequences. With this tool, you can create a customized robot text file and use it on your website without any issue.
If your website in different languages, you can use this tool to generate hreflang tags. Just select the languages which you want to use on the website and create tags in different languages.
If you are running your website without any CMS then it becomes difficult to create the 301 redirects. This tool will help you to create 301 redirects which you can implement on your website just by copying and pasting a small code.
Do you want to create an XML sitemap of your site in just a few clicks? This website will serve the purpose by giving you a quick option to create the sitemap.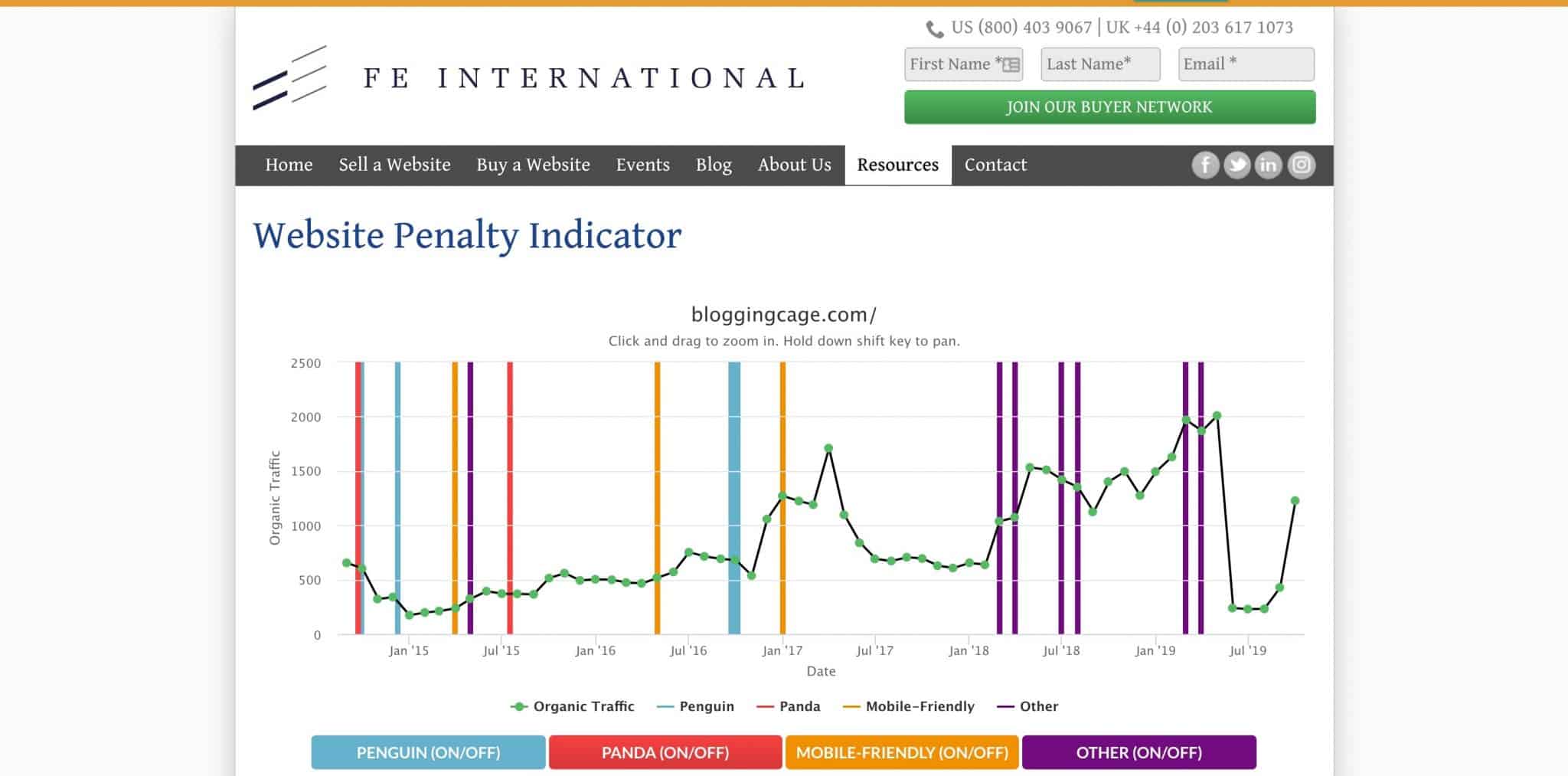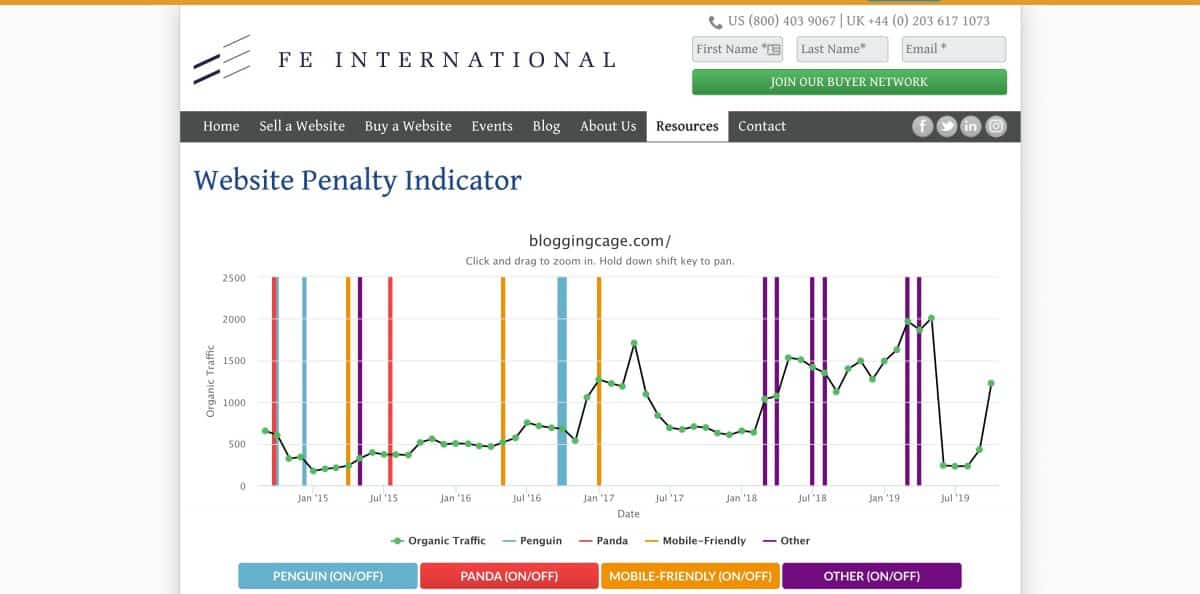 This will show your website's traffic stats as well as Google algorithm changes in one graph. So just by seeing the graph, you can analyze that when your website was affected during various updates.
Google search console is the first-ever friend of every blogger. The chances are that you are already using this tool to track the performance of your blog for free. If you are not using this tool, just go and create your account right now.
Google Keyword Planner is an awesome FREE tool to do the keyword research. If you are just starting your blogging career and don't want to invest money on the expensive tools, GKP is your best friend.
This FREE Google tool lets you see the number of visitors on your blog, see how many people are visiting any specific page and which are top traffic driving countries.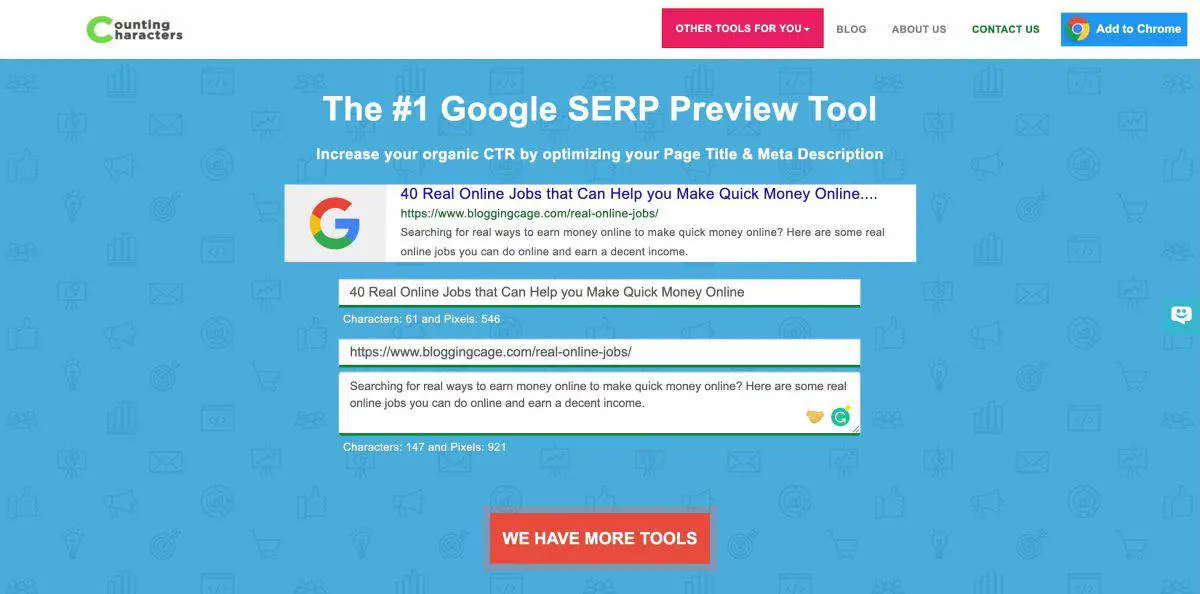 #23. SimilarWeb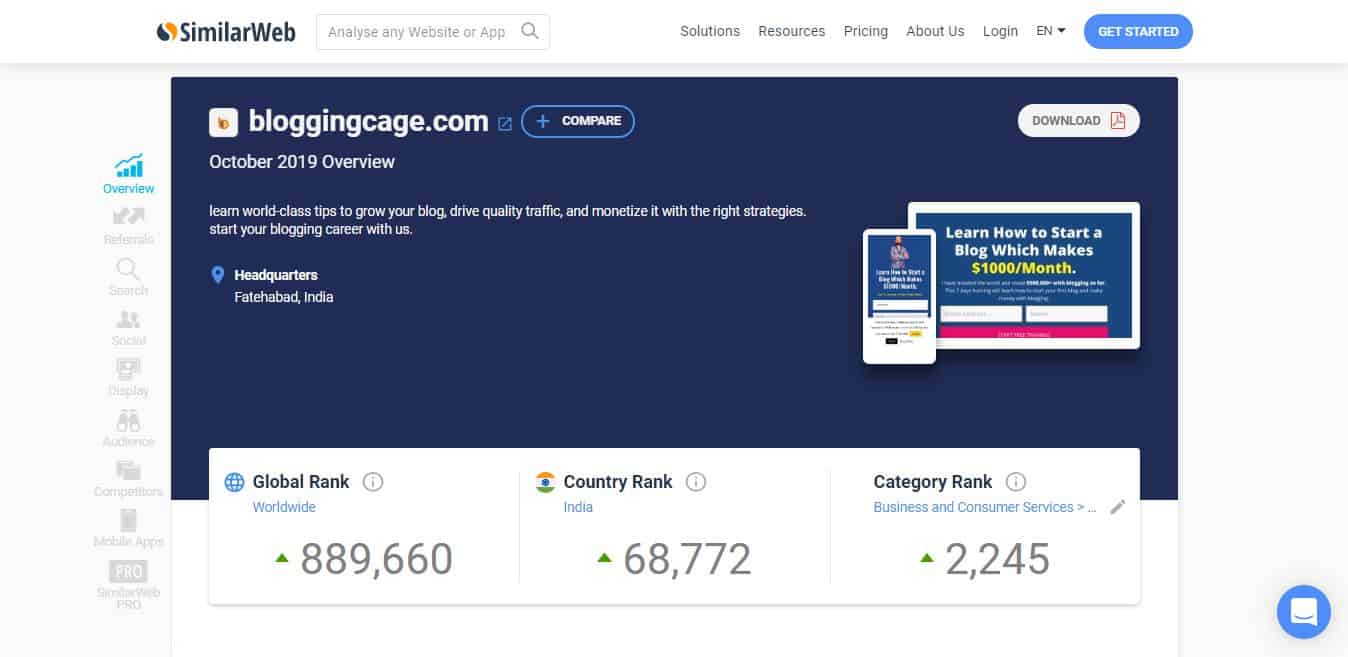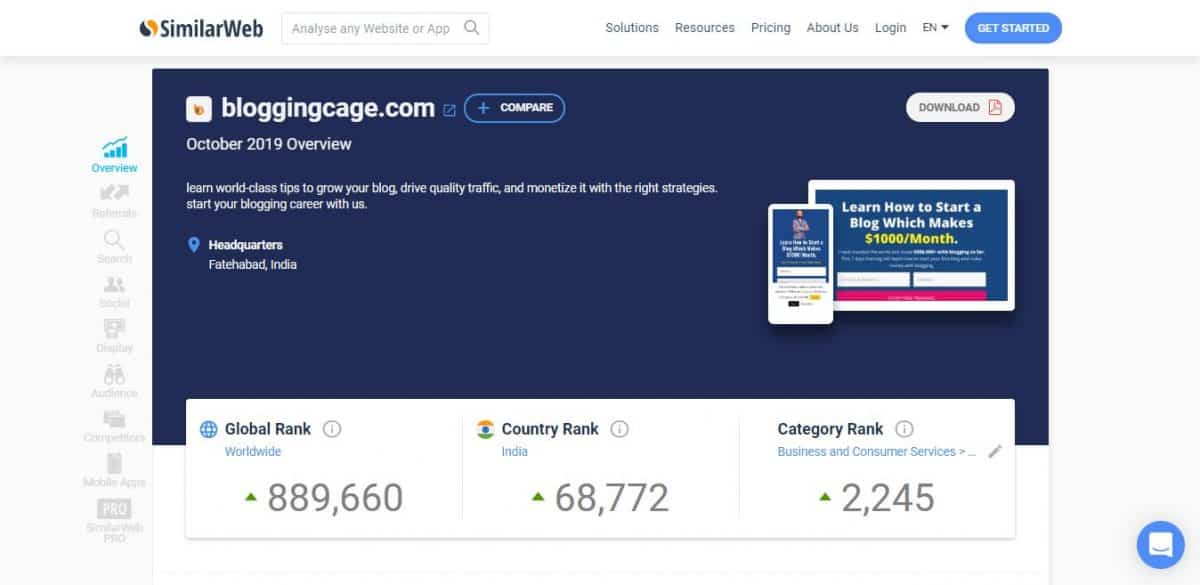 SimilarWeb is an awesome tool to see the stats of any website. You can check top traffic-driving posts, traffic sources, top categories, top external links etc. with this tool.
This free tool lets you check any URL and show you if the URL is down only for you or it is down worldwide.
Selecting the right is a very difficult job. I struggled a lot when I started my blogging career in 2011. But now we have many awesome options where you can pick perfectly SEO optimized themes.
Here are 2 of the themes which I highly recommend if you want to start a professional blog.
GeneratePress has a free light version theme. It gives you awesome basic editing options to start your professional blog.
It is:
Secure and stable
Total size is less than 30kb
Search engine optimized
Easily customizable
Astra is another FREE WordPress theme which you can pick to start your blog. They have all the awesome features which any good theme should have. If you want more functionality, you can buy the premium version.
Evernote is a FREE note-taking App that can help you organize your ideas in one place and you can access them anywhere on any device.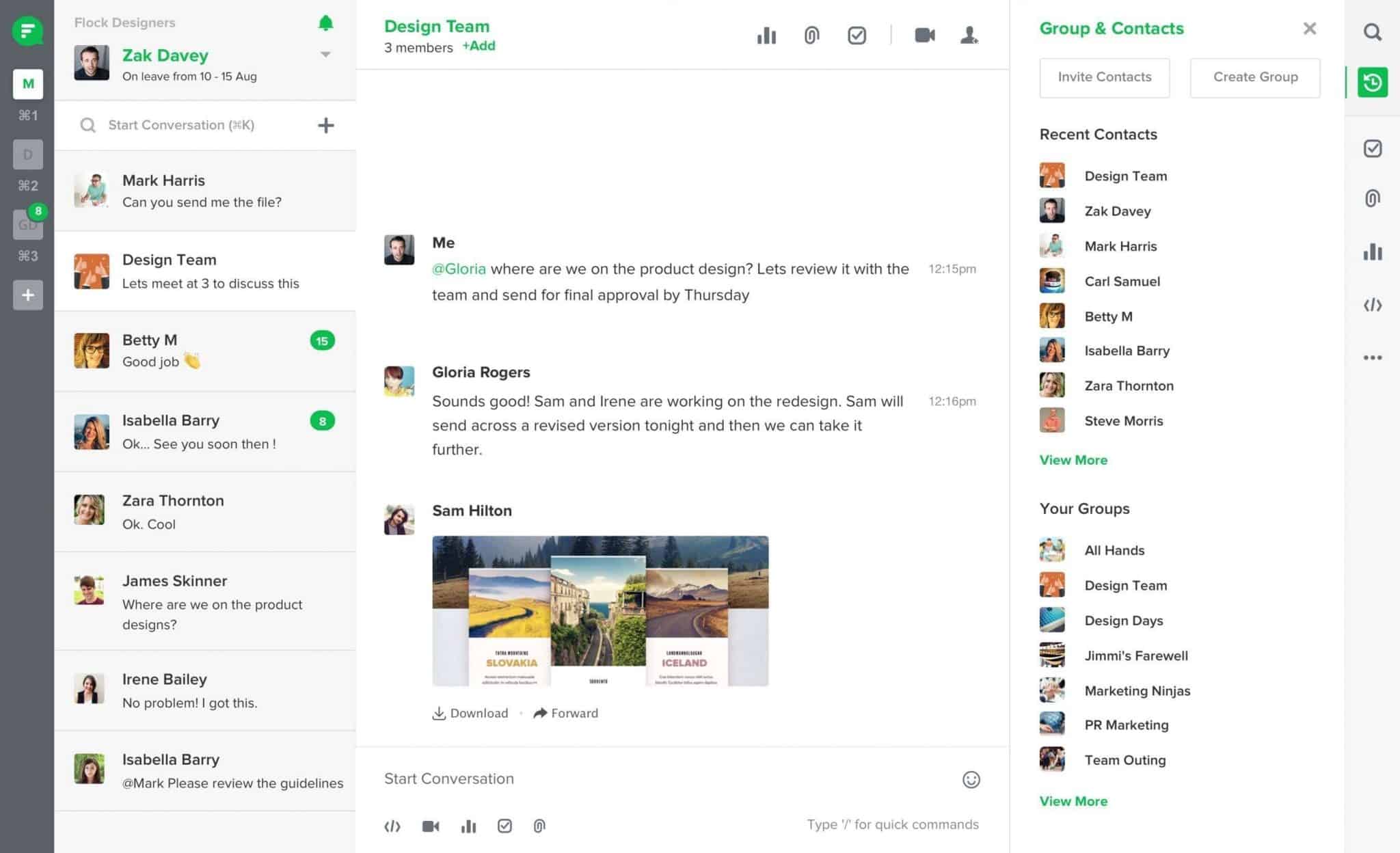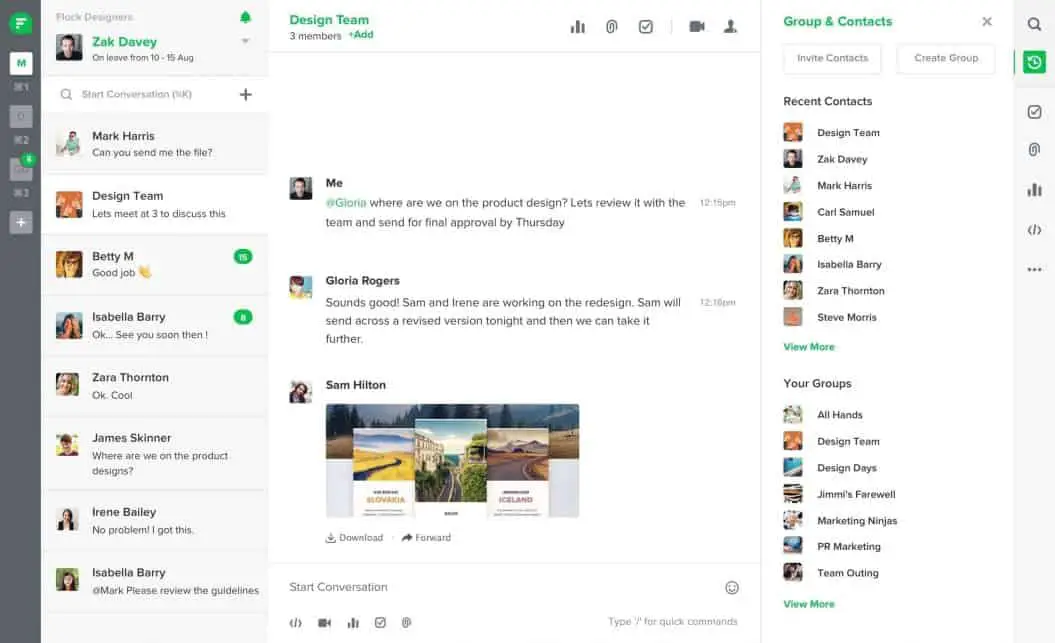 Flock is an awesome team management tool. If you have too many people working on various projects, you can create the channels in the software and they can communicate with each other easily.
Slack is an awesome project management tool. Slack gives you the freedom to stay in touch with your team virtually with ease.
Hubspot is one of the top CRM providers. With this free version, you can manage your tasks and pipeline various activities.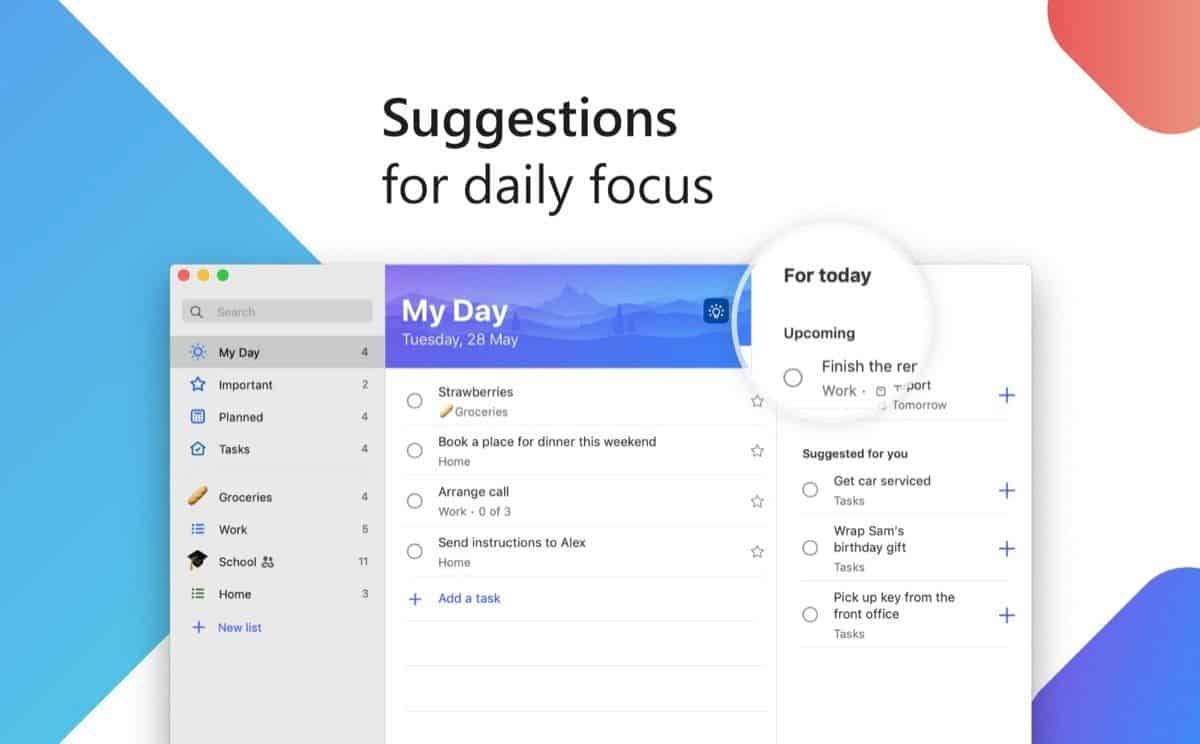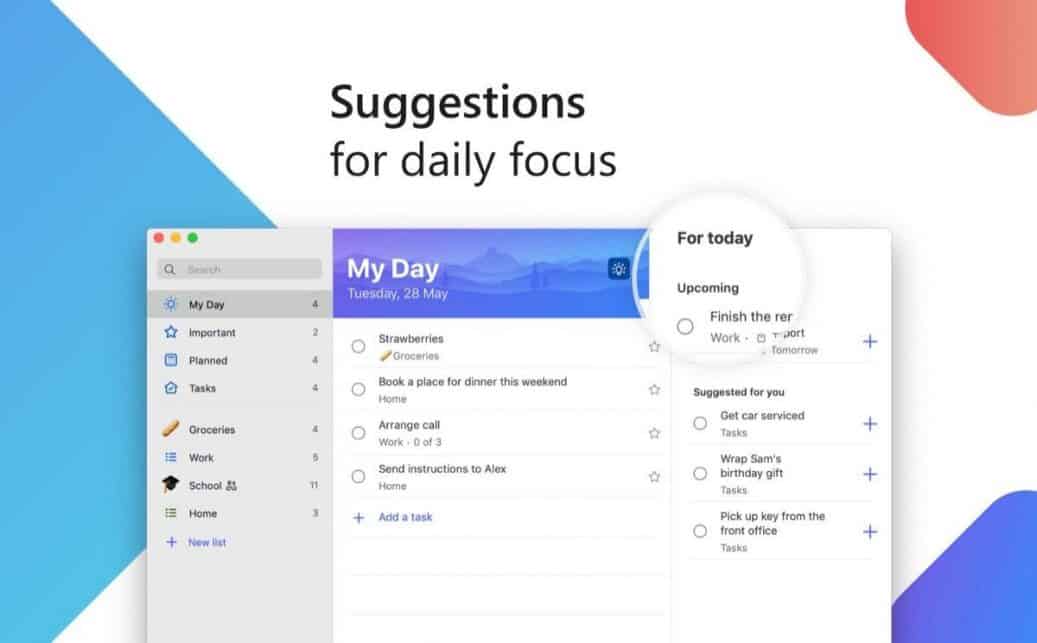 Earlier known as Wunderlist, Microsoft To-DO is a great app top jot-down your daily activities and mark them done as soon as they are finished.
Trello is a project management tool that can make everything simpler for you. Trello's boards, lists, and cards enable you to organize and prioritize your projects in a fun, flexible, and rewarding way.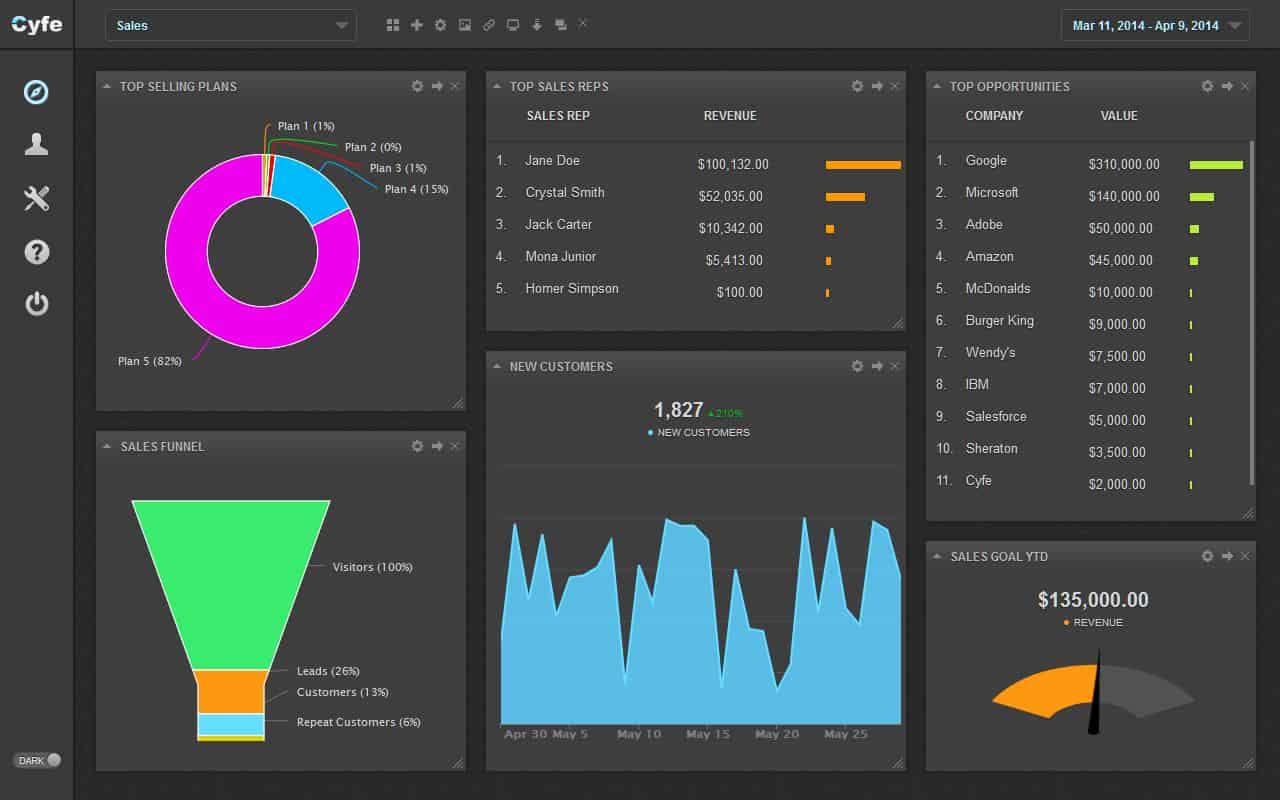 Cyfe is a multi-dashboard management tool. With this tool, you can manage Social media, web analytics, marketing, sales, support, infrastructure… monitor everything!
We have used Asana in the past to manage a lot of writers. With Asana you can various tasks and manage your team easily.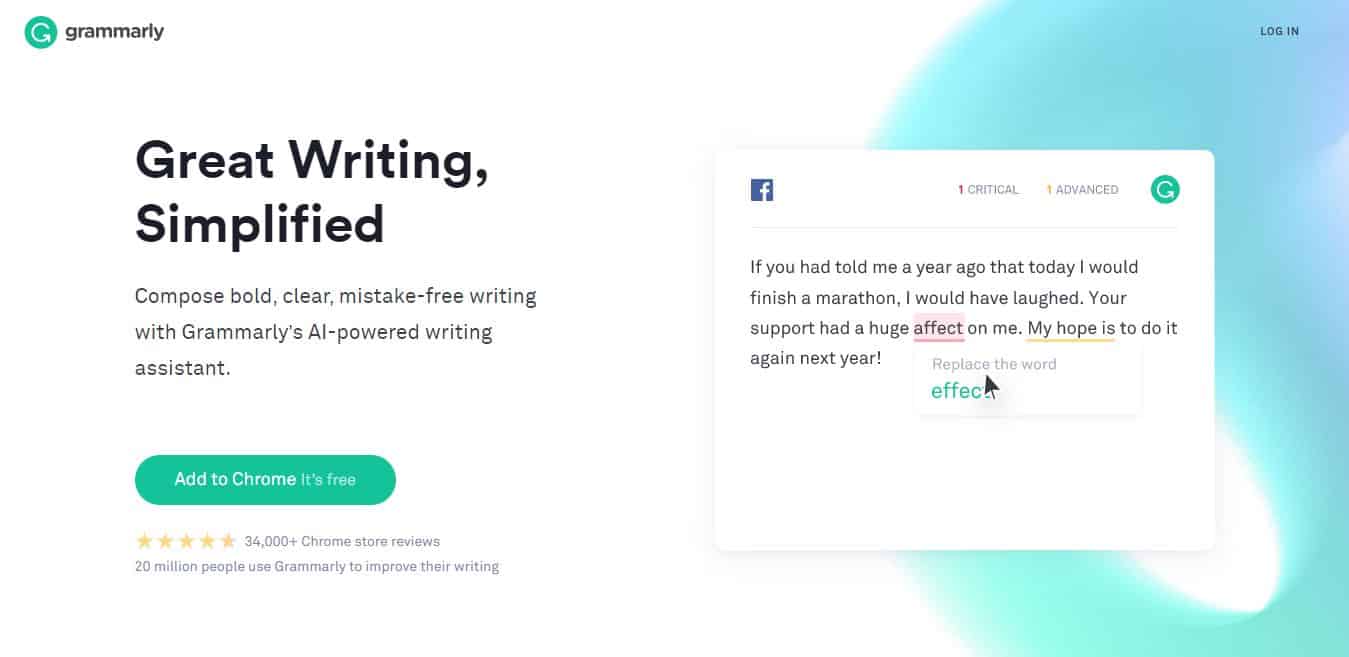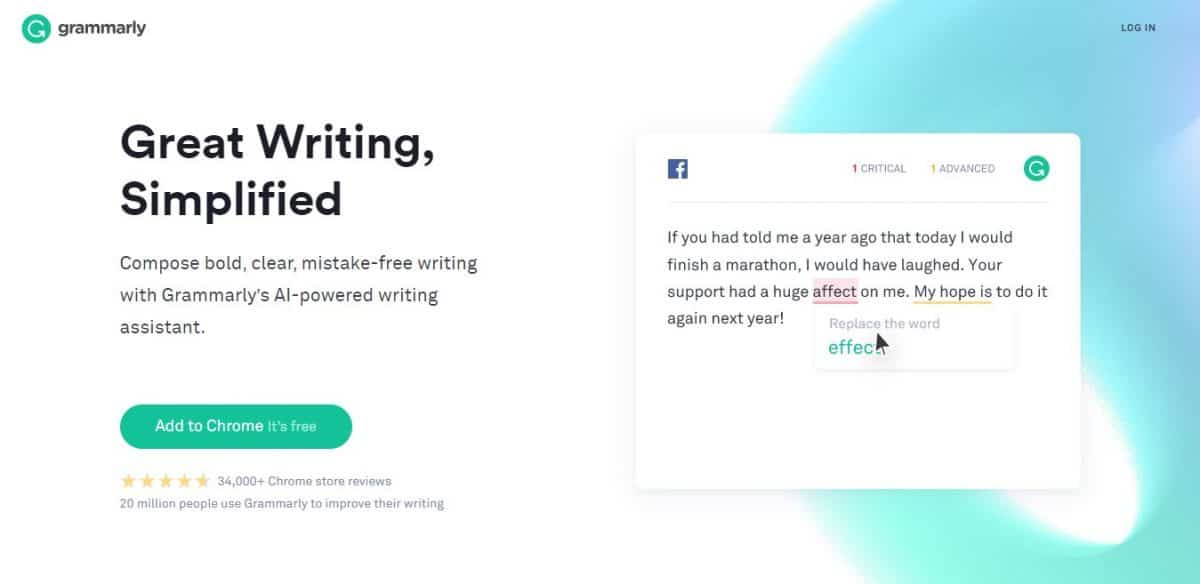 Grammarly is a must-have tool for every blogger. This is such a tool without which I cannot imagine writing anything online. This tool will rectify your Grammar mistakes and help you write error-free content with ease.
This is an interesting tool that will keep you motivated to write more content. It's designed to motivate when nothing else works. Write or Die operates on the punishment principle, allowing you to select from several levels of retribution when word counts go limp.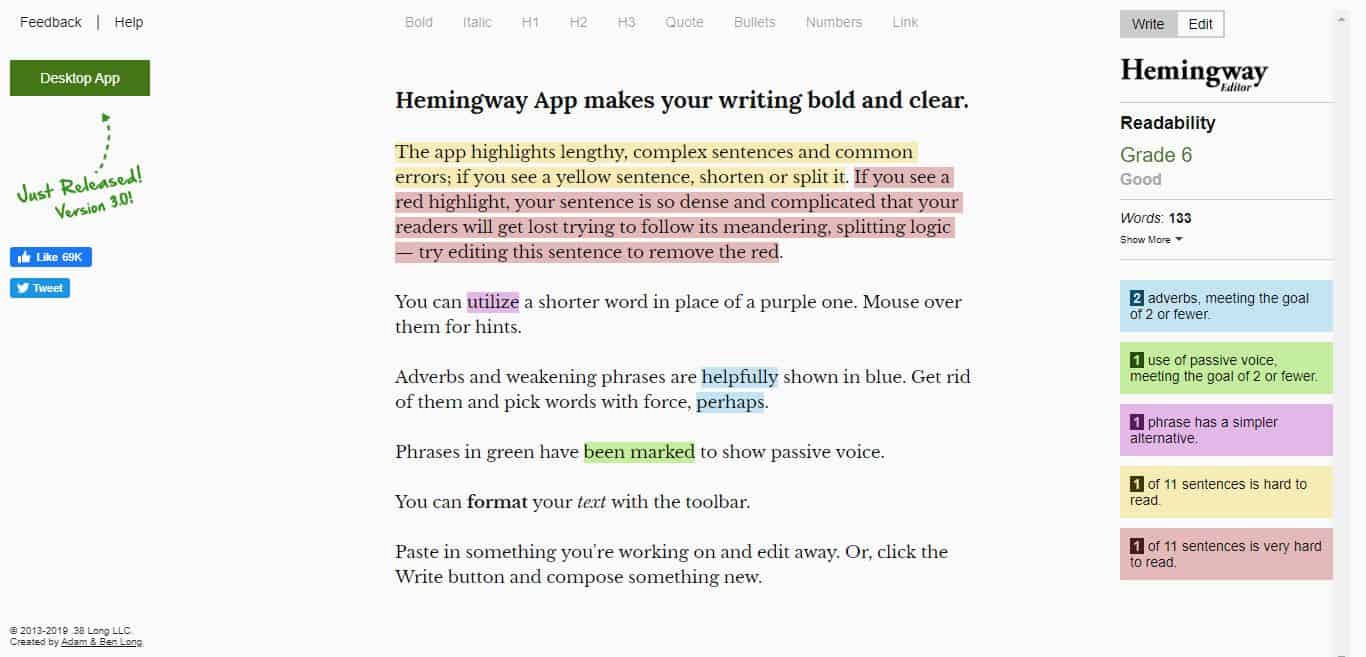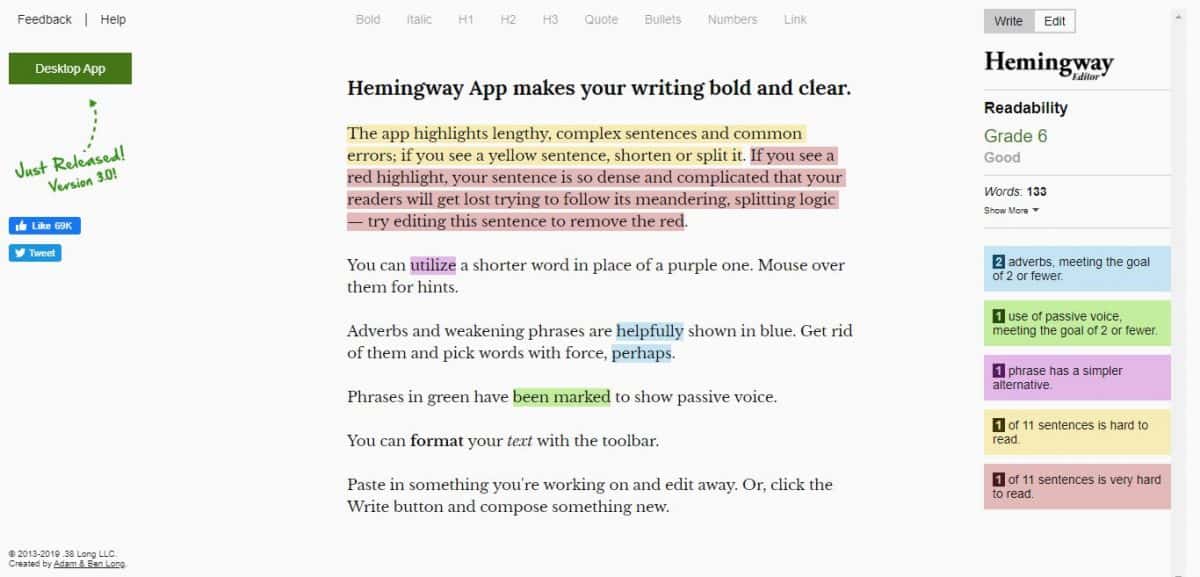 Hemingway is a great App to write awesome content which contains less errors and it shows you readability score as well. So by using this tool you can see the changes live and keep on correcting them to make it an awesome piece of content.
If you are ever running out of ideas, this tool can help you to do the research around your keywords and you can see the top-ranking and top-performing articles.
Quora is a great platform to get a lot of ideas to create awesome content for your blog. This is a question-answer community where you can participate in various threads and give your suggestions.
Hubspot Blog Topic Generator is a great tool to generate ideas for your next blog post. Just by putting the main keyword in the search box, it will generate so many ideas for you.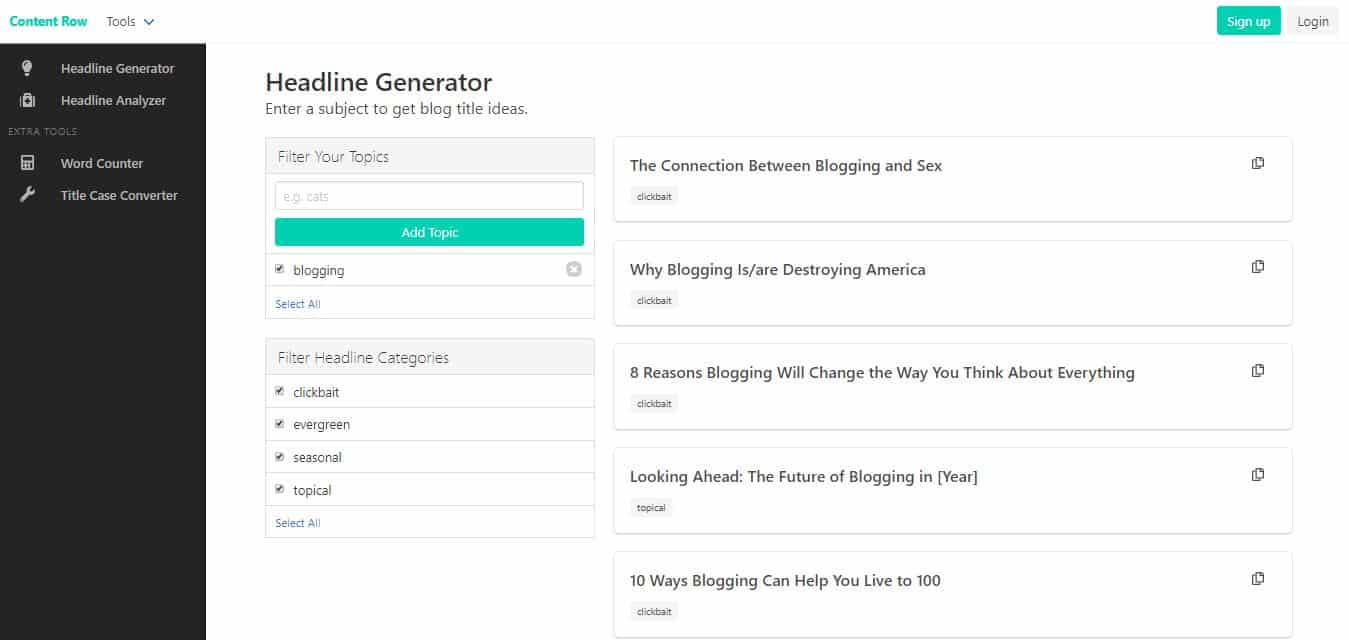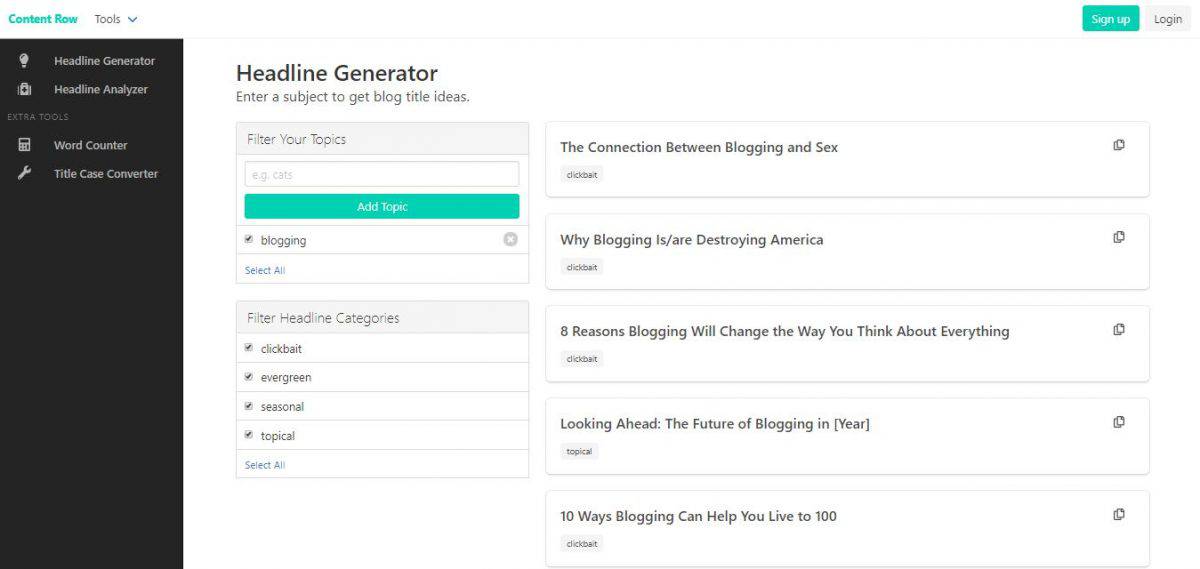 Have you ever tried hard to write amazing blog post titles that capture the attention and more people love to share it?
This tool can help you to write very attractive link-bait titles that you can use either as email subject lines or blog post titles.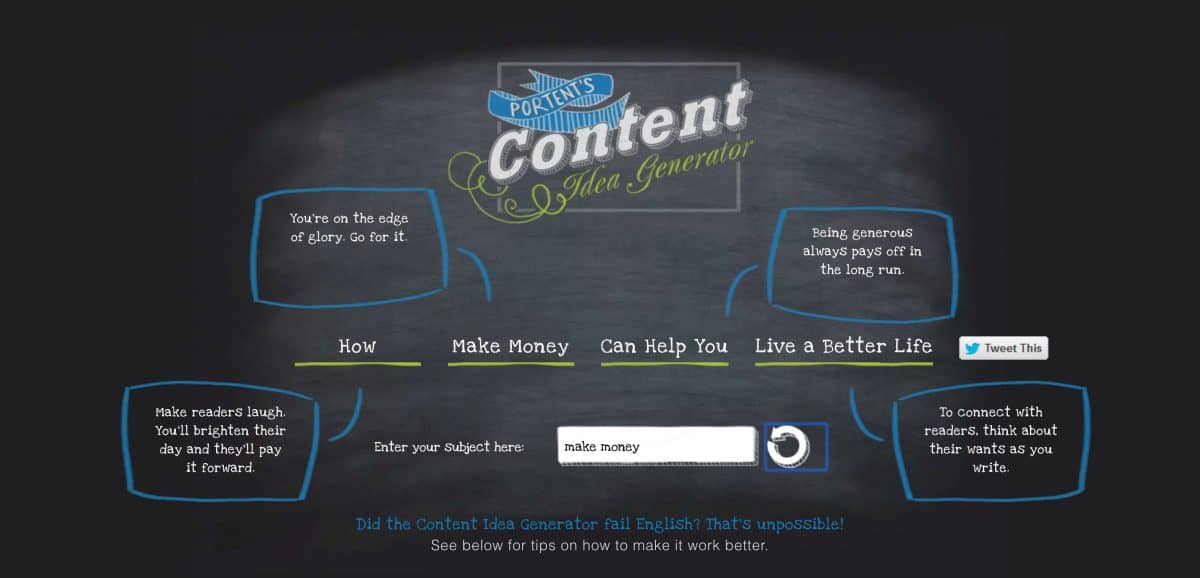 This tool can help you generate so many awesome ideas for any given keyword. Just out your seed keyword in the search box and keep generating new titles.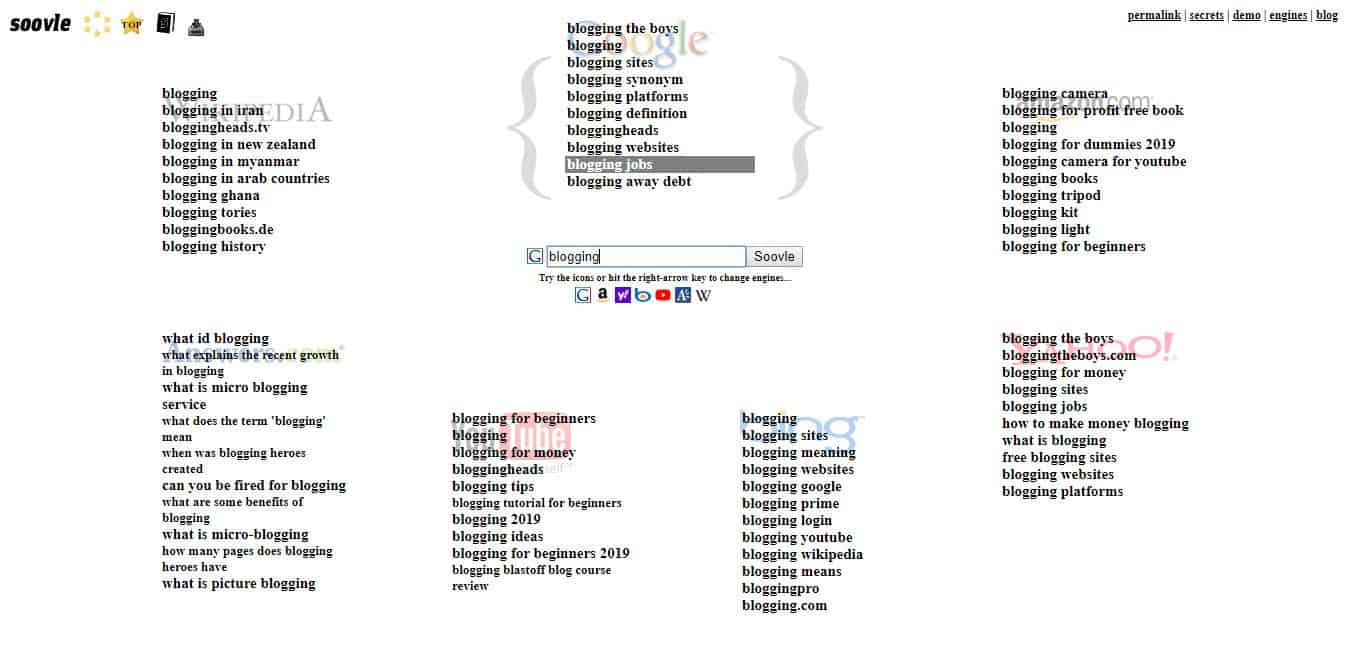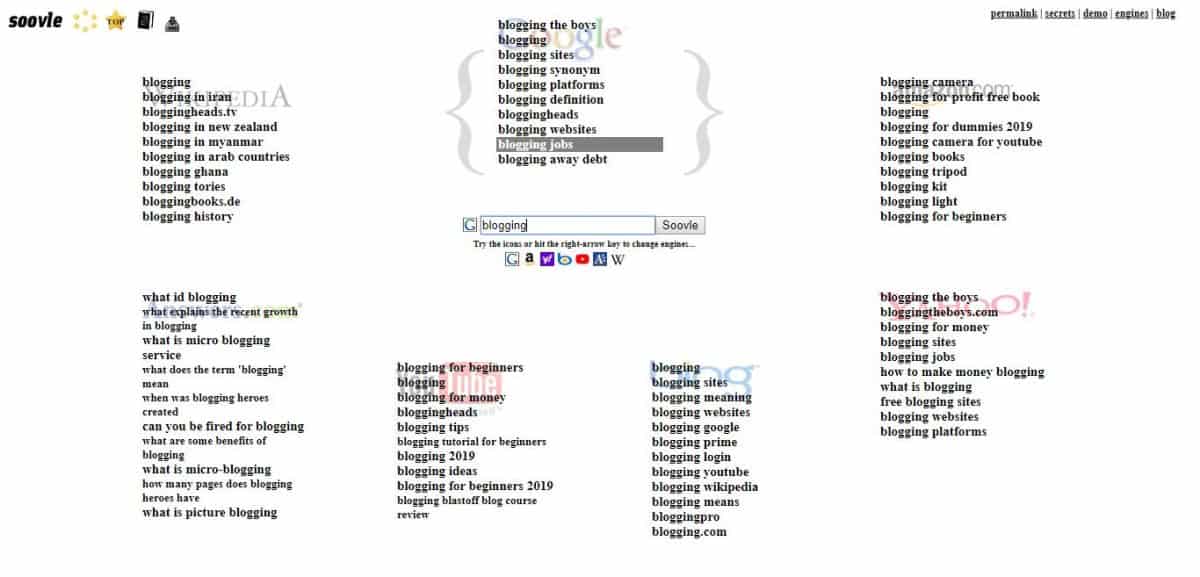 Soovle is something similar to AnswerthePublic which we have discussed earlier. With this tool, you can generate many ideas around any keyword.
Images and videos are an essential part of a perfect blog post. All the images in this article are compressed with CompressPNG and CompressNow tool and many of them are captured either via Skitch or Awesome Screenshot App.
Screencastify is a free tool to record your screen and camera. Right now I am using the premium version of this tool (by unlocking more features) and it's working flawlessly to record my instructions. I am using to record the quick instructions for the writers.
#45. Loom
Loom is another free software to record your browser screen. This tool is getting a lot of popularity these days and many influencers have started using it.
Google loves compressed images as they take less time to load. With CompressNow, you cam compress JPG images and use them in your blog post without making your articles too heavy to load
If you have PNG images, then this tool will help you compress them with ease.
#48. Canva
Canva is a brilliant image editing tool that lets you create stunning images for social media, blog posts, Facebook Ads, Posters and too many other platforms.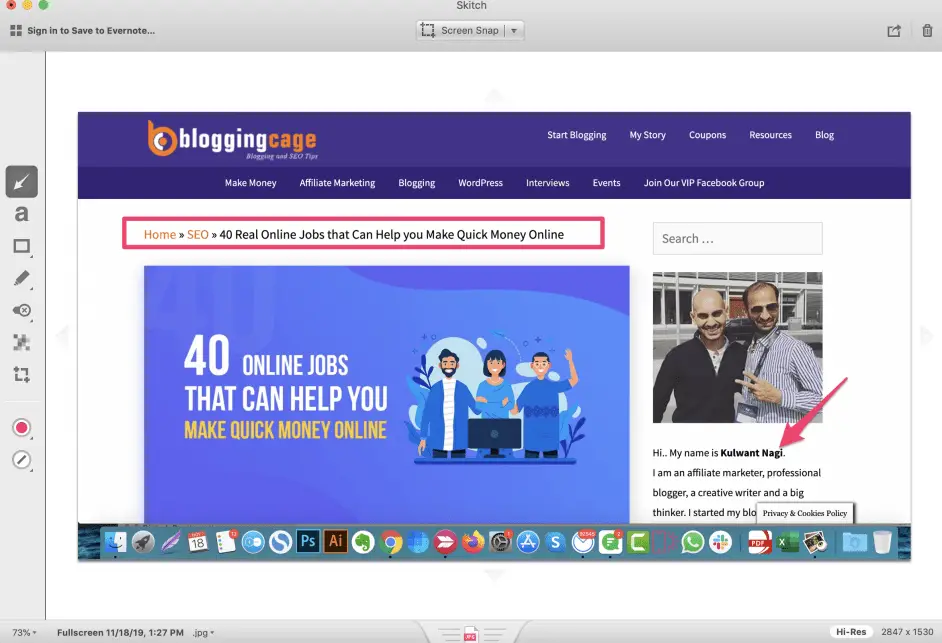 Skitch is a world-class app to take screenshots. With Skitch, you can add beautiful arrows, boxes, and blur any area with ease.
#50. Pexels
Pexels is my one-stop destination to find professional images that I can use anywhere without any issue. We recently published an article containing 70+ websites to download free stock images.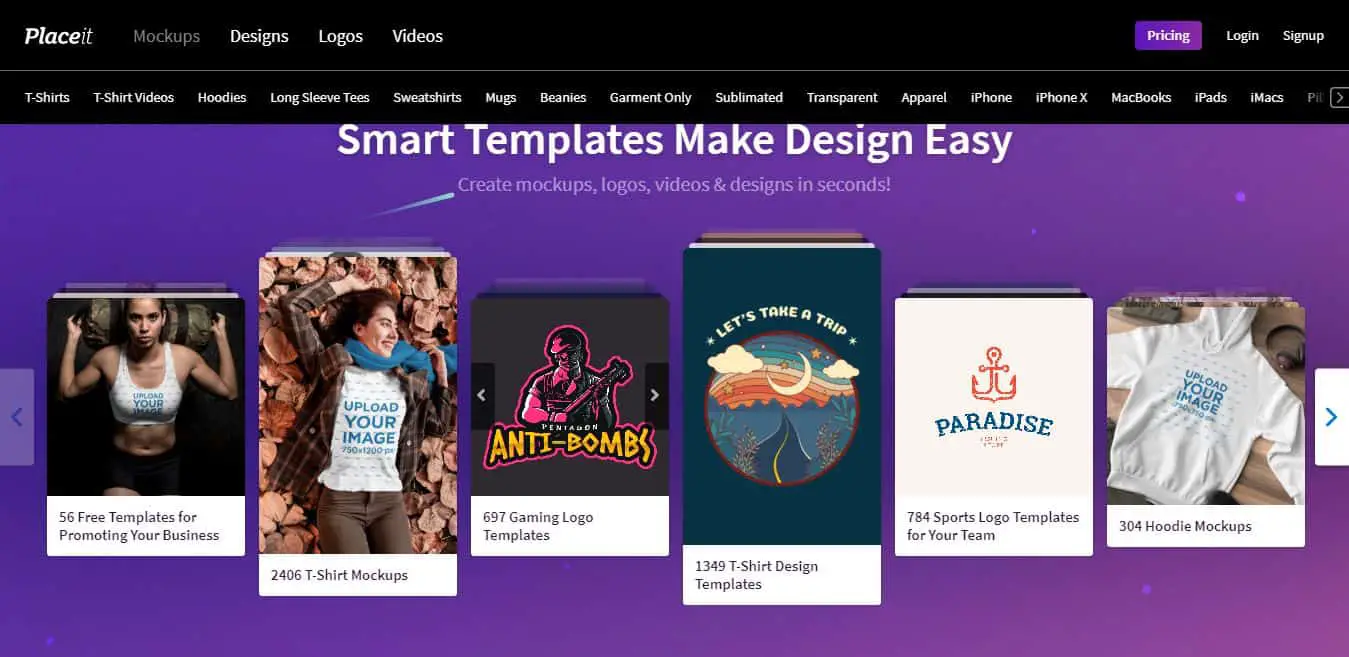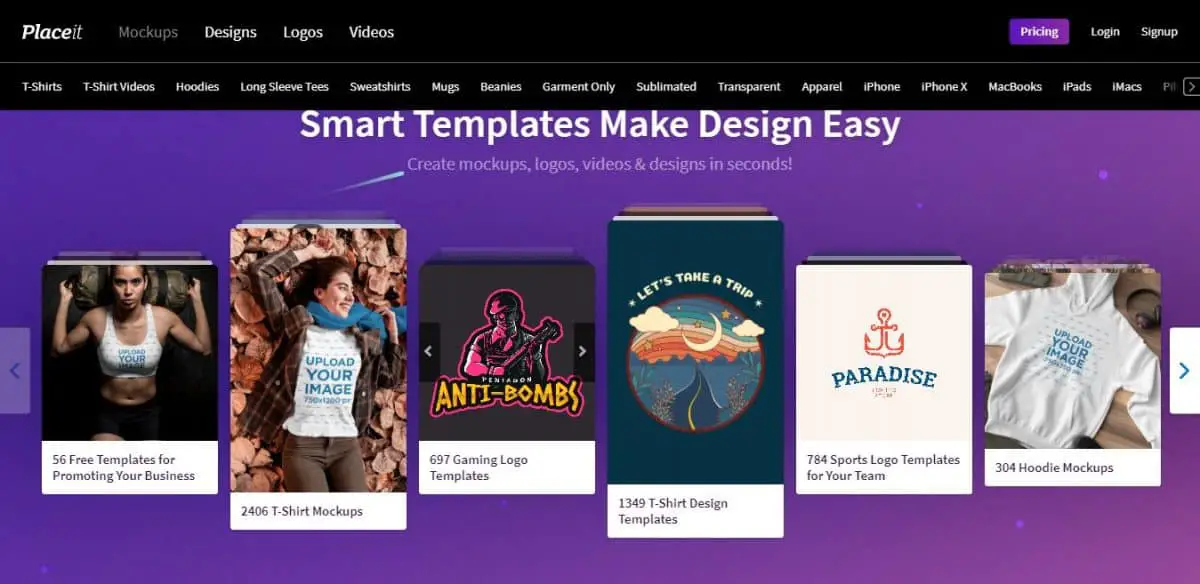 With this website, you can create Mockups for your brands and use them as your marketing material. They have T-Shirts, Mugs, Hoodies, MacBook, Laptop, Computer and so many pre-made mockups where you can insert your brand images and use them anywhere.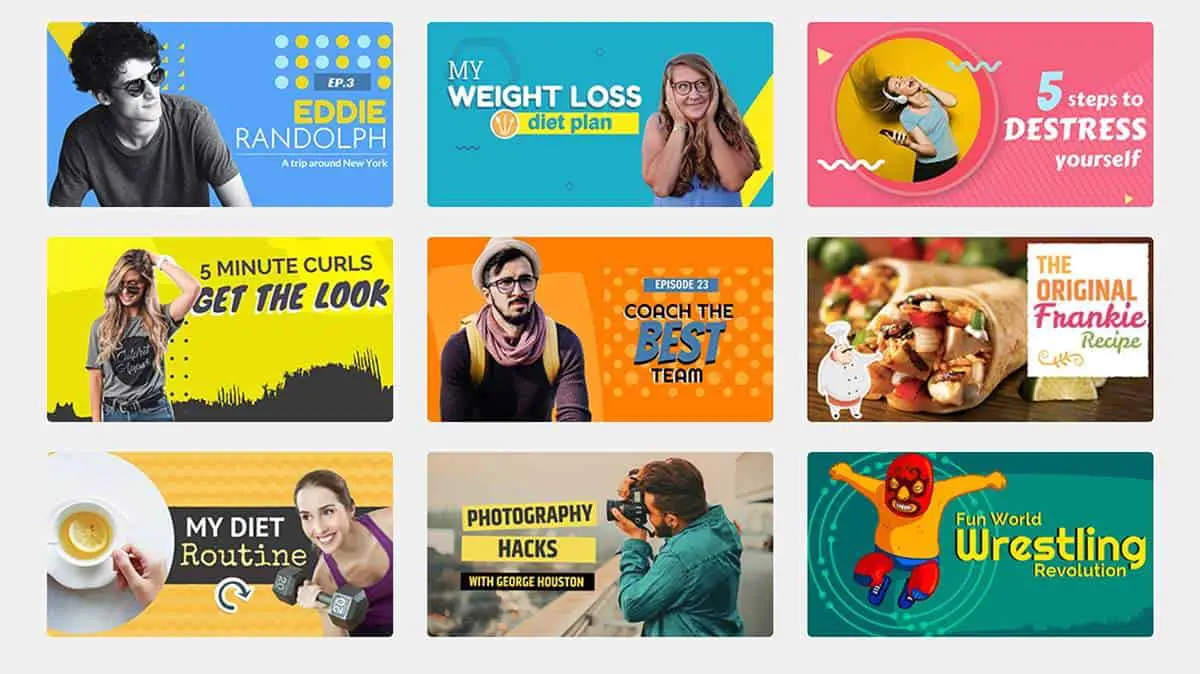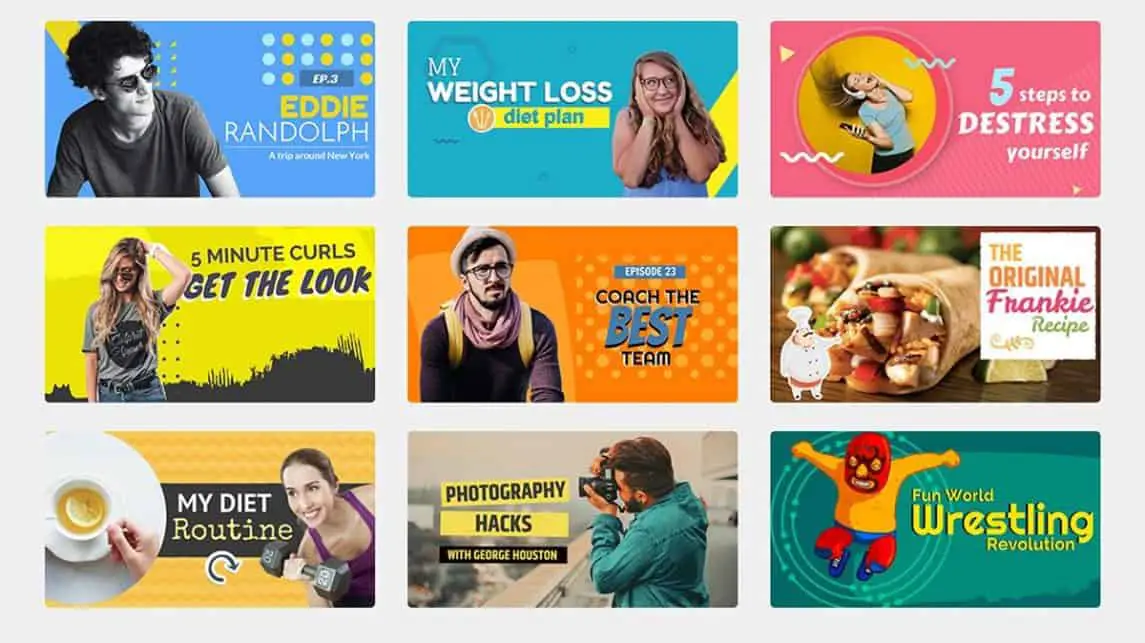 With this tool, you can create professional featured thumbnails for your YouTubes videos.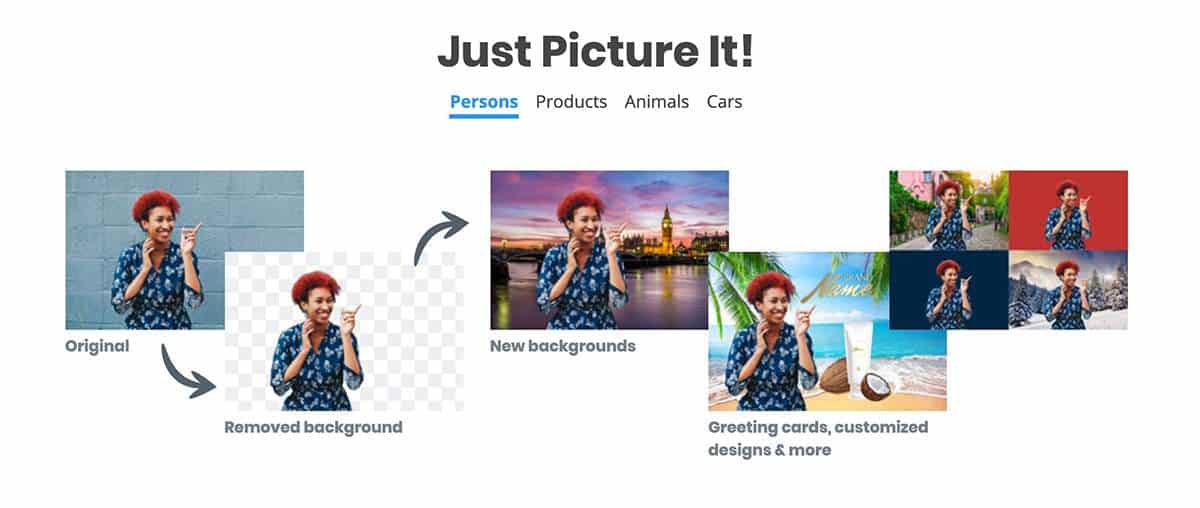 This app is based on artificial intelligence. It can auto-detect the background of any image you upload and it will remove the background with ease.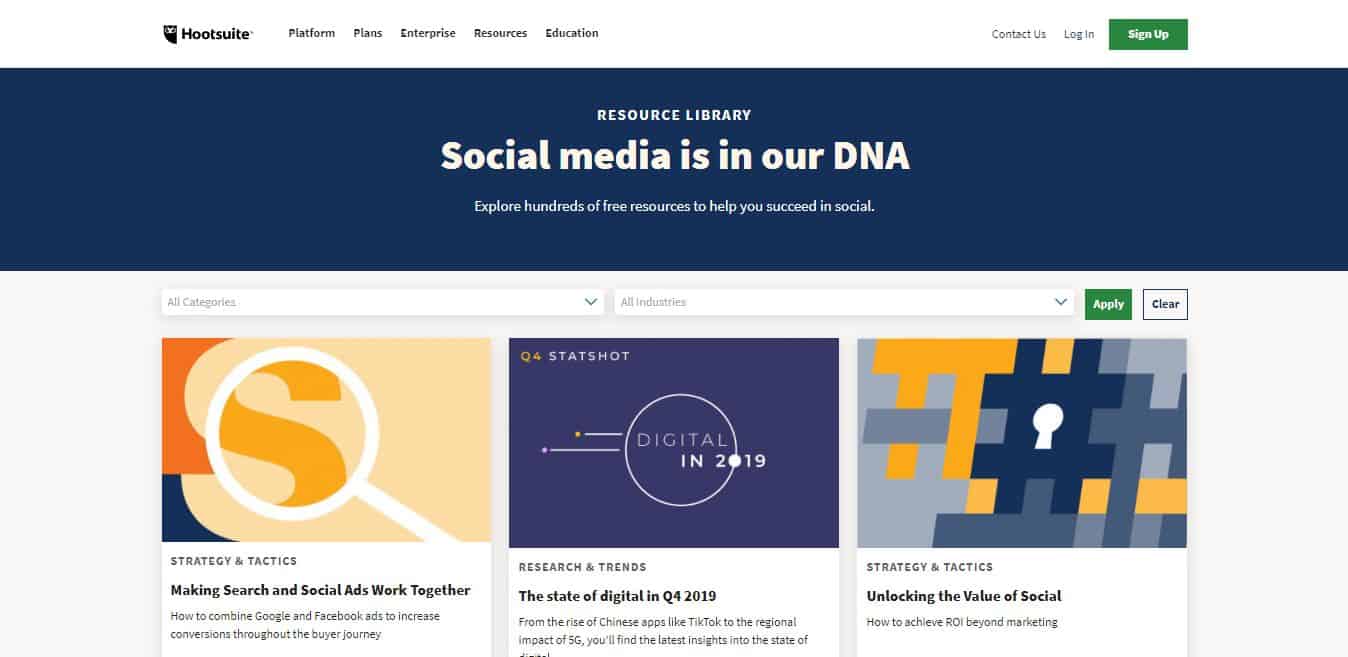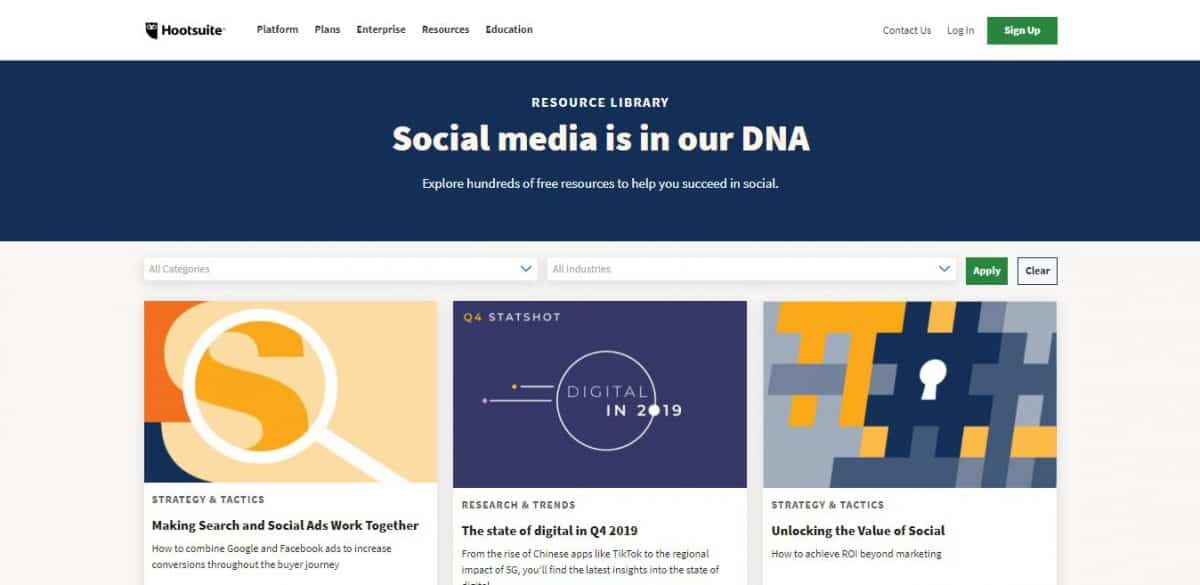 Hootsuite is a very popular tool to schedule your social media content. Use it to automate your content on various platforms.
Later is the best marketing platform for Instagram. With this tool, you can Visually plan, schedule and analyze posts for Instagram, Facebook, Pinterest, and Twitter
Tailwind is a great tool to grow your Pinterest visibility. With this tool, you can find the best boards and schedule your content on various Pinterest boards.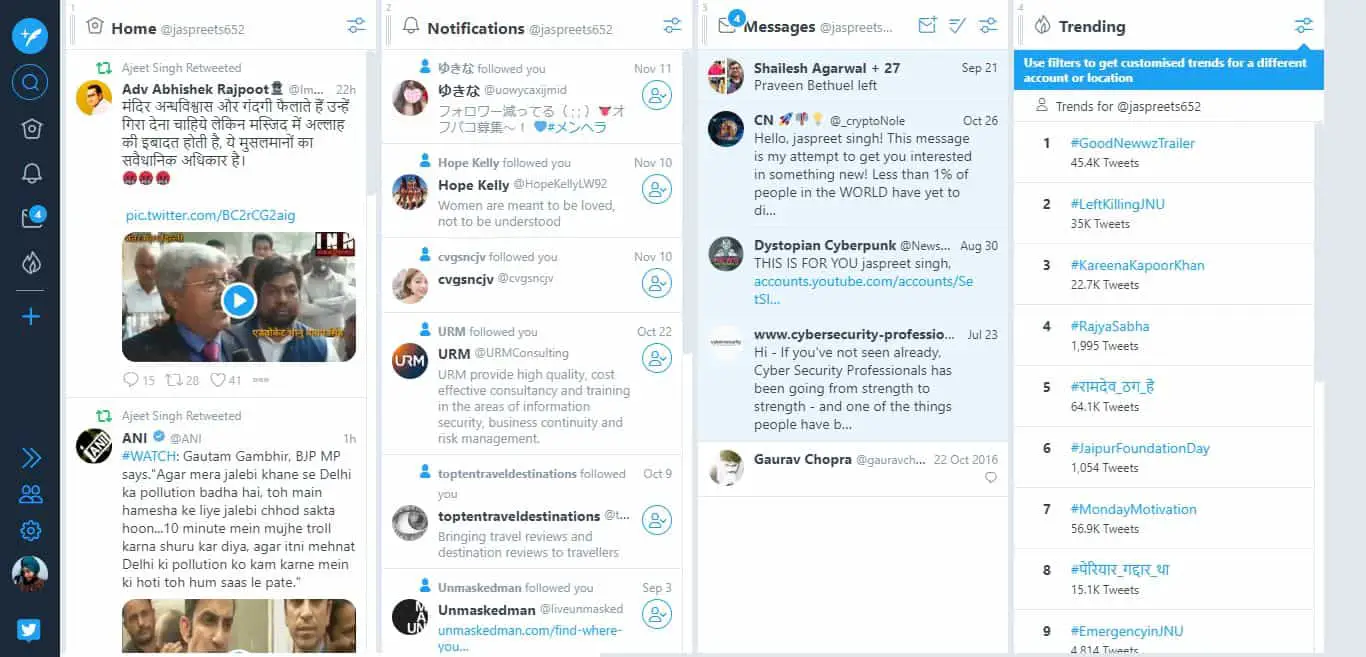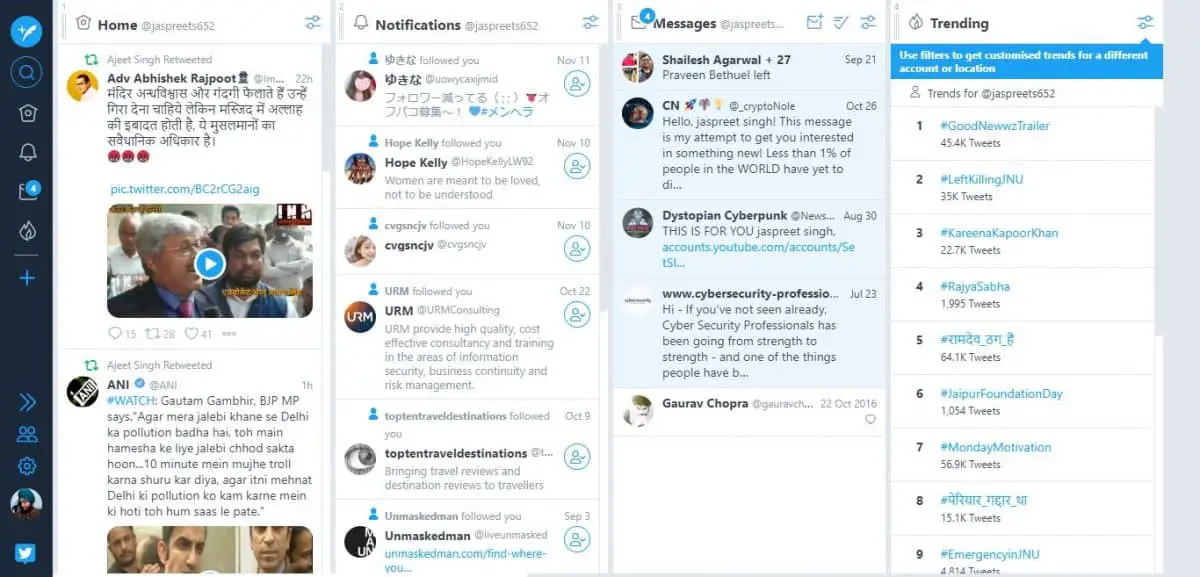 TweetDeck is an official tool by Twitter where you can see your tweets in a very different way. With this tool, you can manage multiple accounts, automate the publishing, schedule your tweets, and manage your accounts with multi-users.
Buffer is a social media automation tool that lets you schedule your content for various platforms.
#59. Triberr
Triberr is a free platform to promote your twitter posts. Just connect your Twitter account with Triberr and create a community to promote your articles.
Hunter is very easy to use Chrome extension to find the email address from any website.
This Chrome extension will connect with your Evernote account and you can take any screenshot and highlight various parts of the image as per your needs.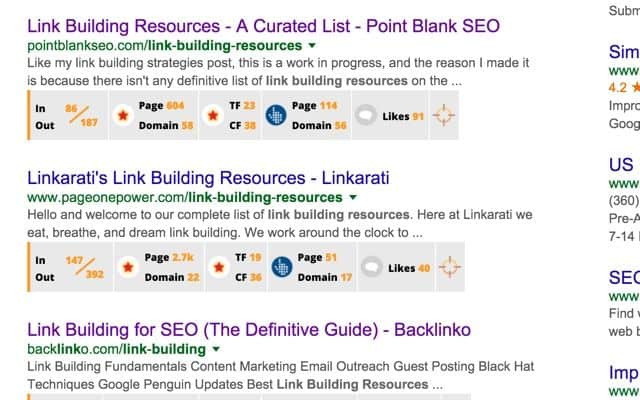 If you want to work with 100% focus, this is an awesome Chrome extension that you can use while writing.
I have been using this extension since 2015. This is the extension I use to take the screenshots. You can take the screenshots, edit them and share with anyone by giving them a public link.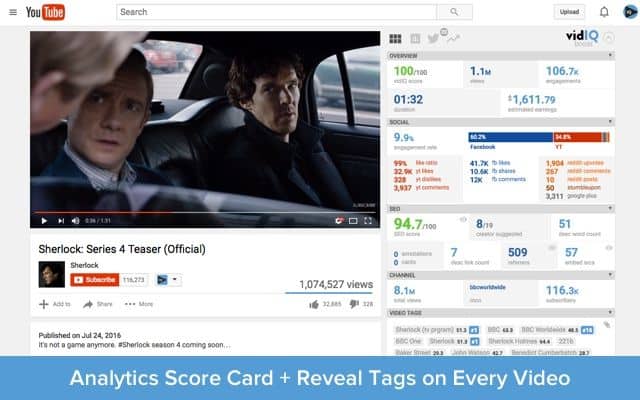 This is a FREE extension that you can use to see the YouTube video stats. This is very helpful for the YouTubers. By installing this extension, you can see how many views that video has got, how many minutes people have watched it, what are the tags they have used and many other things.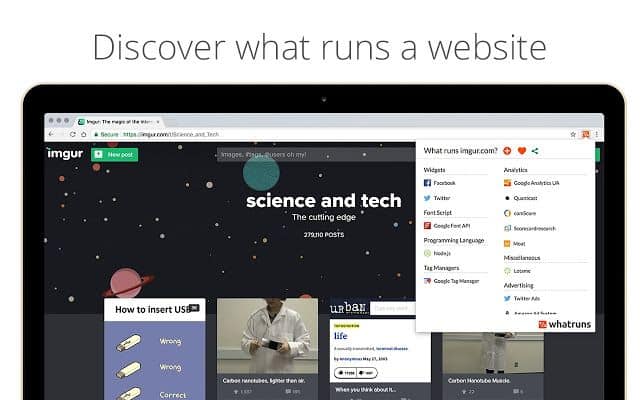 With this extension, you can see what particular CMS any website is using. It will show you all the data and software which any website is using to run that site online.
This is the website created by NVIDIA where you can download the human images who don't exist. These are the AI created images that you can use anywhere without any issue because there is no such human on the earth.
#68. UI Names
UI Names is my favorite website to generate random names which I can use to create a pseudo name for my niche blogs or use those names while commenting on other sites for the backlinks.
Another awesome website where you can generate fake names with ease. It even generates full address, phone number, credit card number and so many other details.
Note: Use this website with too many precautions.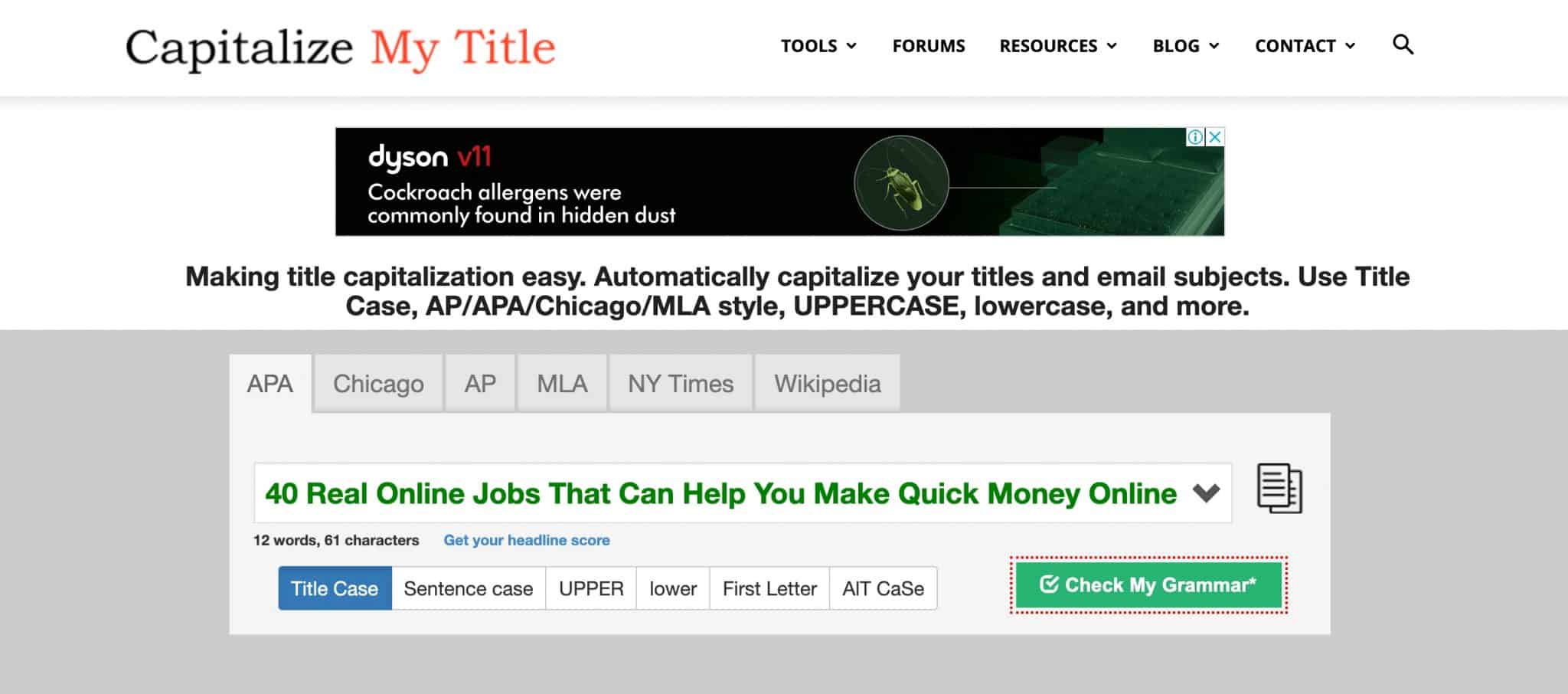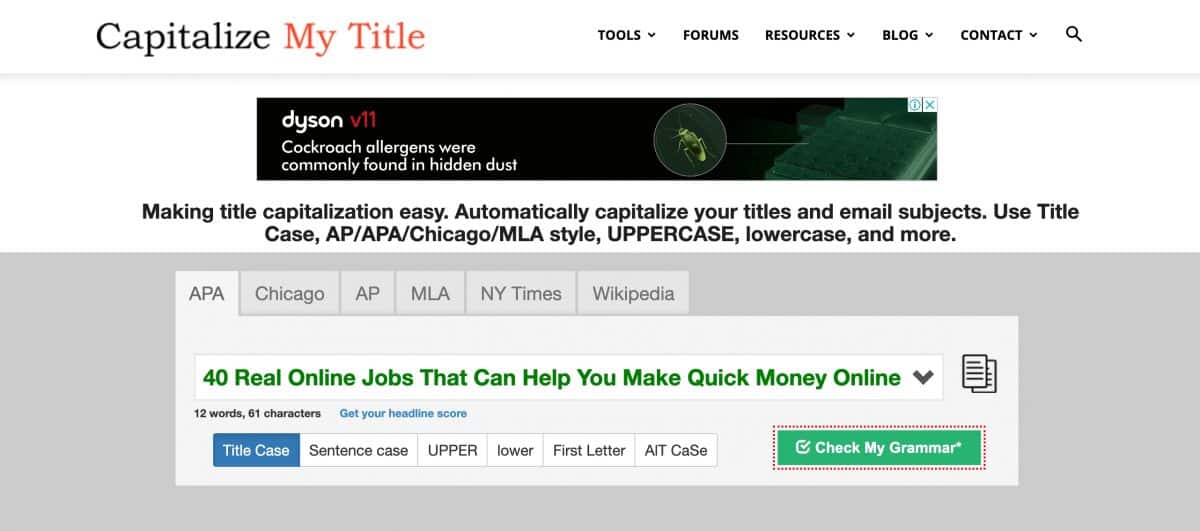 Have you ever felt annoyed while changing the titles of your blog posts to create symmetry? This tool will help you to change the title to UPPERCASE, lowercase and many more.
This is a FREE accounting app that you can use to manage your incoming and outgoing flow of money. This allows you to connect various banks and PayPal accounts (which is 100% safe) and let you analyze everything in front of you in one dashboard.
Mind mapping is one of the best ways to get more things done. You can plan various tasks visually and share the plan with your team so that they can understand it easily.
Tawk is a free chat tool that you can install on any website by placing a small javascript code in your site's header. Now people visiting your website can get in touch with you just by clicking on the live chat icon and you can answer the queries in real-time.
Boomerang is a free Gmail extension that lets you schedule your emails, send reminders and do many other interesting things.
If you want to collect some data from your audience, want to do a survey or want to hire people for your company. Google forms will help you to create beautiful forms that you can share with anyone and as them to fill the data.
Google Page Speeds Insights is a superb FREE tool to check the loading speed on your website and many errors that are causing trouble.
Google Trends let you see the trend of the keywords. This tool is very helpful if you are thinking to create affiliate websites. With this tool, you can see the trends of any keywords. There is no use of creating a website around the keyword if the trends are going down.
#78. LastPass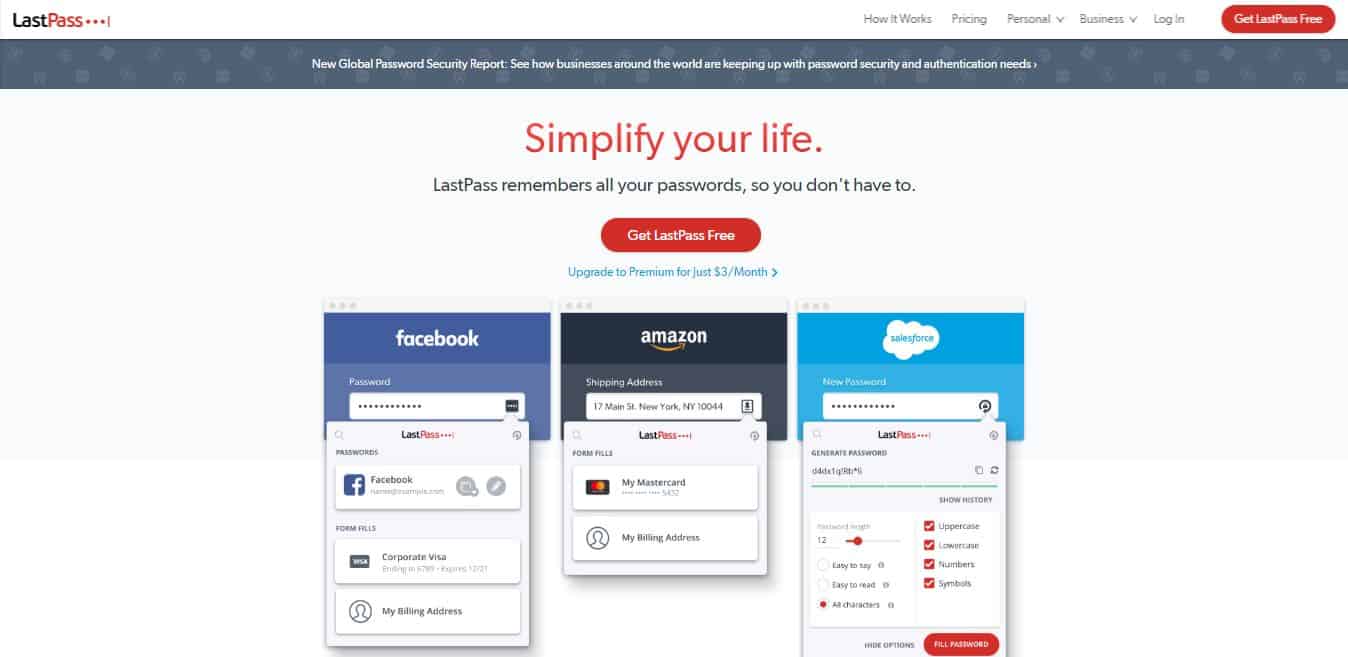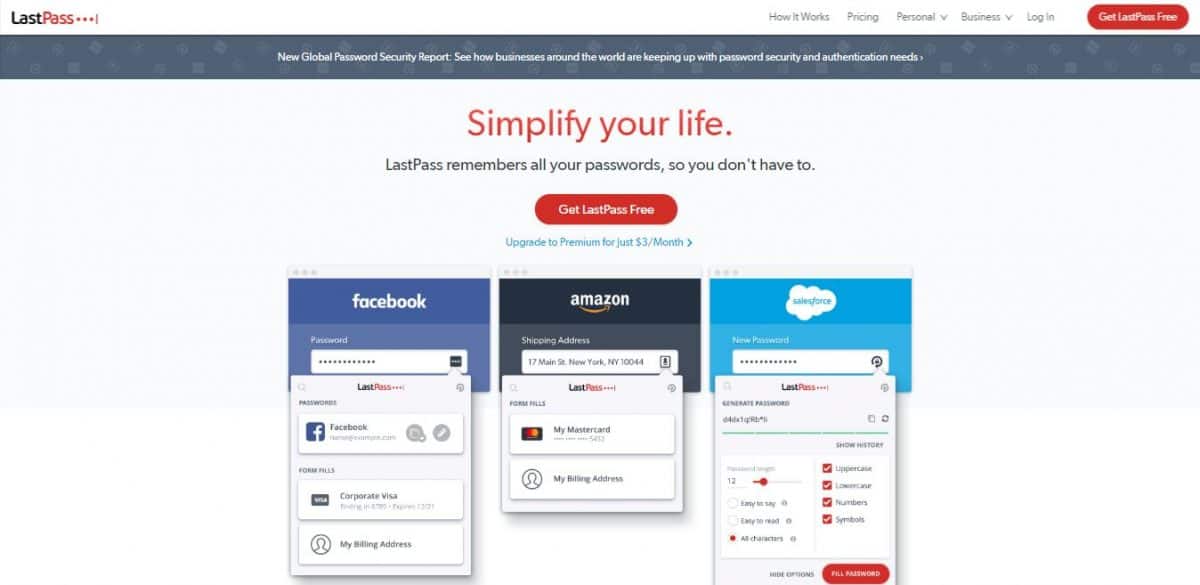 LastPass is one of the must-have tools to access all your passwords anytime, anywhere in the world. It's an awesome App where you can save all your passwords at one place.
This free tool can help you to scan your website if it has been hacked or someone injected any malicious code in your theme.
This is a brilliant tool to find the available domain names just by searching the keywords. This tool will generate many ideas by placing various popular words before and after your searched keyword.
You can spend some time searching the keywords and in the end, you can grab some very professional domain names.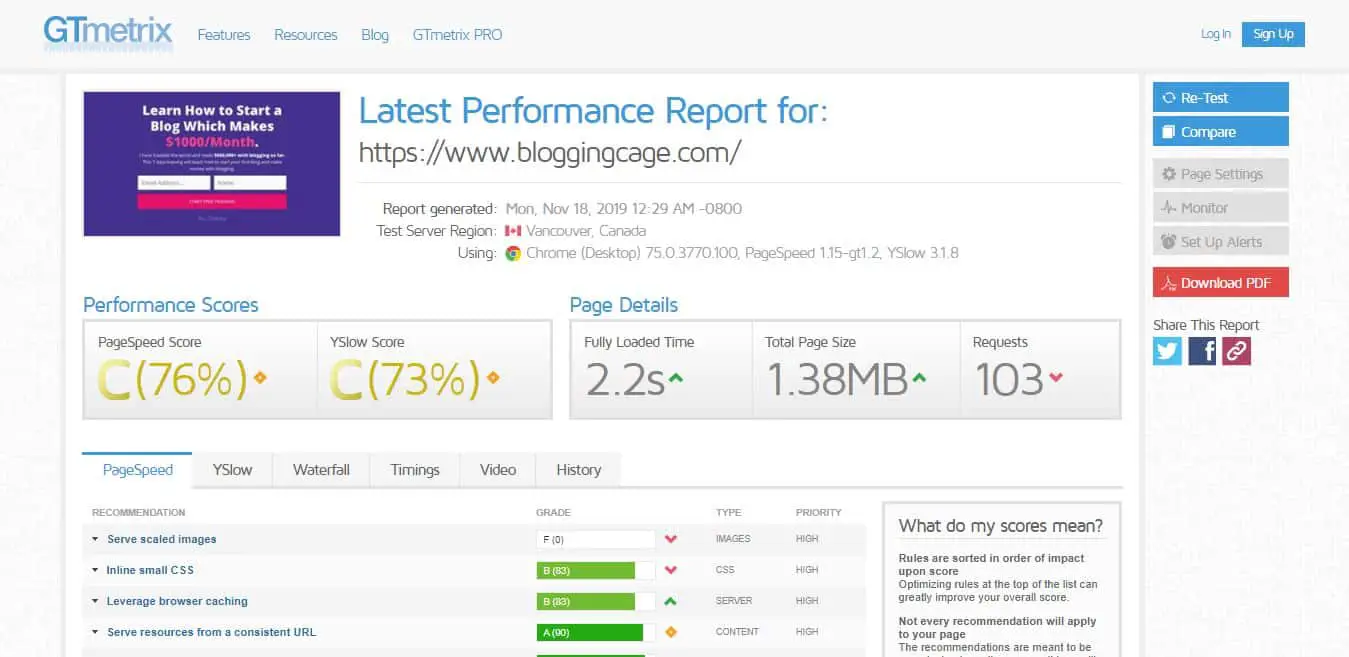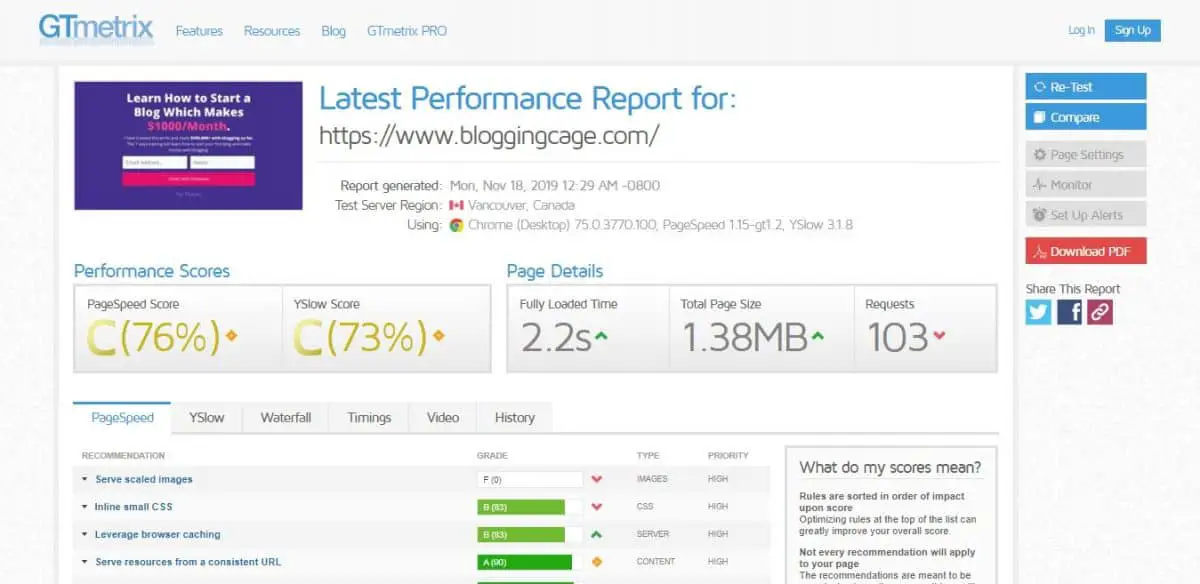 Pingdom is a popular tool to check the loading time of your website. With this tool, you can identify which particular file is taking more time to load and making your website heavy.
This website gives you access to countless fonts for your graphic designs. You can download the fonts for free and use them for any purpose.
With MailerLite you can start doing email marketing for free. With MailerLite, you can send emails up to 1000 subscribers for free every month. They have a limit of 12,000 emails per month.
But this is a great platform to start if you are a newbie.
DNS Checker if a FREE platform to check the DNS propagation of any URL. This tool is very useful when you make any changes in A Record, MX Records, CNAME, or any other domain related settings.
By using this tool, you check if the setting are propagated worldwide or not.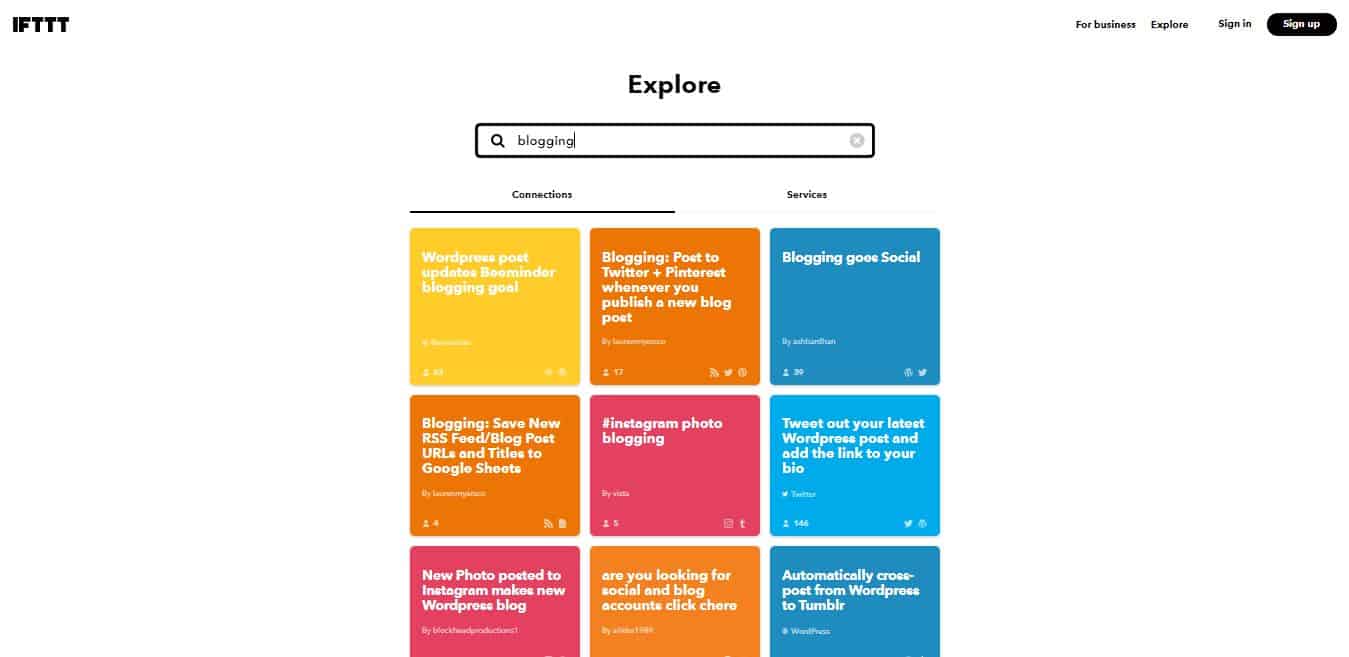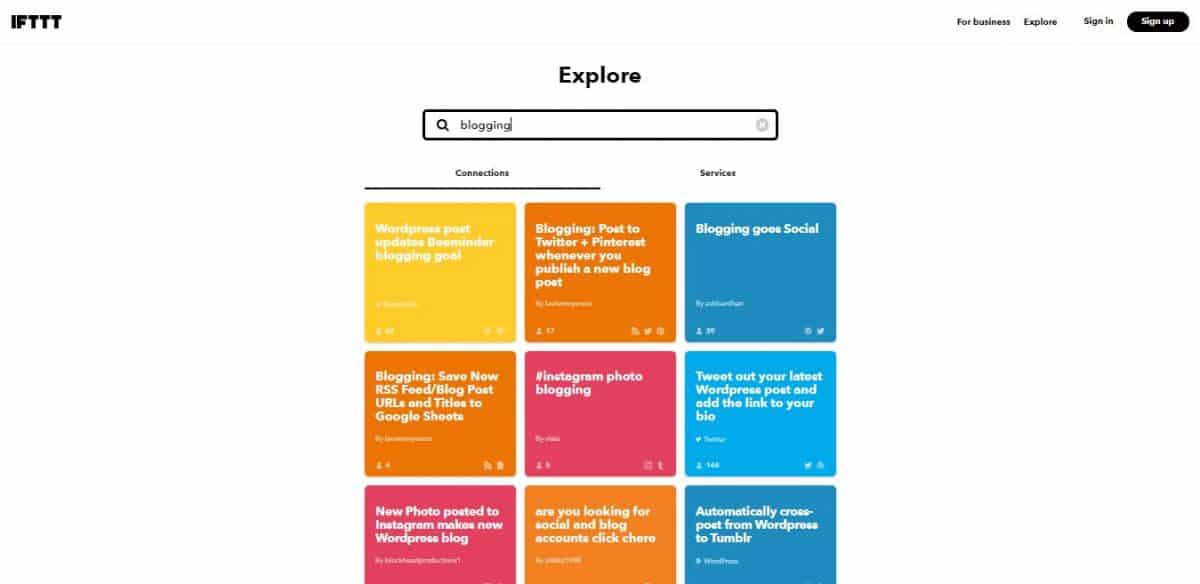 IFTT (If this then that) is a great automation tool to automate many tasks with ease.
Zapier is a brilliant tool to connect various apps using API. With this tool, you can connect many of the apps using the API keys and pass the data from one tool to another.
If you want to create a professional email for free. eg. [email protected], you can use this service for free.
With Zoho, you can get 5 GB space for free for your custom email address.
If you are creating any new website or any landing page on your blog, you can download many icons for free from this website and use them anywhere.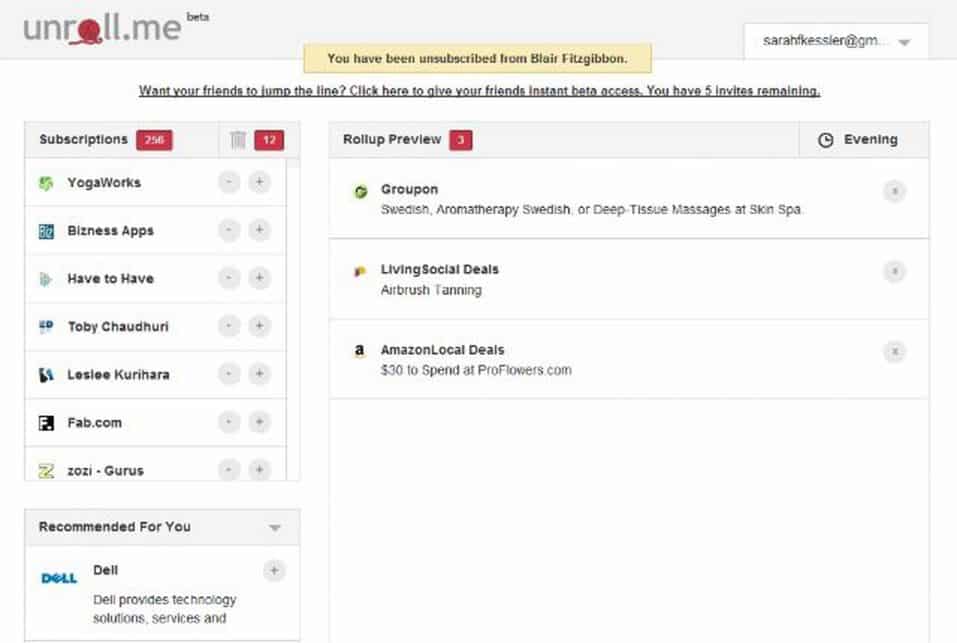 Dropbox is one of the best cloud platforms to save your data online. You can save your important files in your Dropbox account and access them anywhere in the world.
FileZilla is a free FTP client that you can use to connect with your website server. With FileZilla, you can access the files of your unmanaged servers (DigitalOcean, Linode etc.) easily and see the files with a great UI.
CyberDuck is a Mac client that works same as FileZilla. I personally love CyberDuck more than FileZilla.
We all know TeamViewer, but do you that there is another tool with the same features?
With this tool, you can connect anyone's PC withing Chrome easily.
This Tweetable link is created with this tool. You can write your own tweet and create a unique link that your readers can share just by clicking on the link.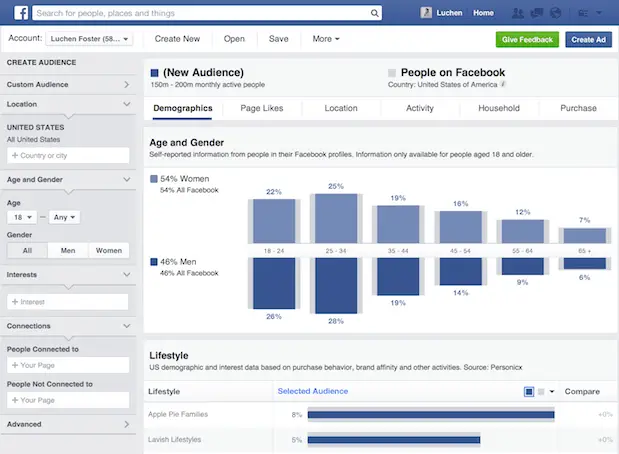 If you run Facebook Ads, this tool can be a game-changer tool for you. By using this tool, you can do the research and see which is the hottest targetting around the niche you research.
This is an awesome app for bloggers. With this App, you can create your own list of your favorite articles. You can save various articles in various categories and organize them with ease.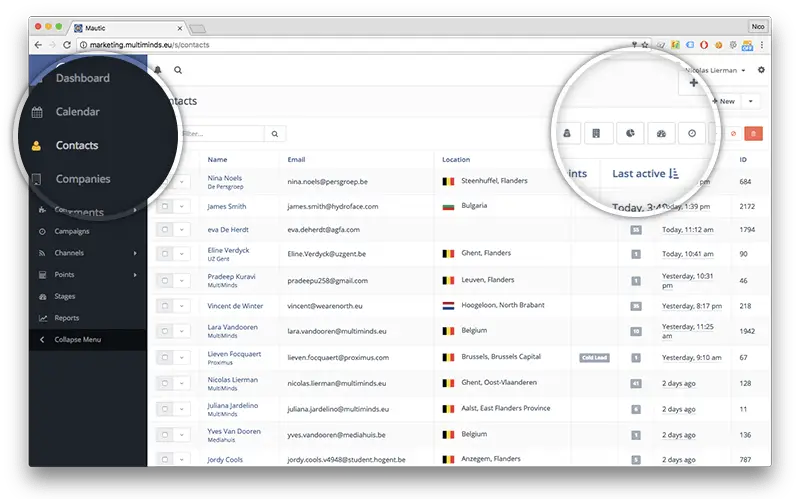 Mautic is an open-source platform which can be used in all kind of businesses. This is a marketing automation solution that triggers actions, segments audience, adapts the message, & sends it through the most appropriate channels. With Mautic, You get all of the features of a HubSpot-like platform on your own server.
This is a very handy tool if you want to convert the data from a Microsoft Word file to a clean text file.
This is a FREE URL Shortner service which you can use to create short links of your blog posts and share them easily on social media channels.
With this tool, you can track the performance of various links you created by using it.
This is a FREE plagiarism checker tool that you can use to see if the content written by your writer is unique or not.
You can check up-to 1000 words with this tool for free.
If your article is more than 1000 words, just split the article in various 1000 words and check with the tool easily.
Conclusion:
I hope you got a lot of tools by reading this article, which you can use to build your business.
If you found this article helpful, please share it with your friends so that they can also use some of these tools and make their blogging journey better.