Disclosure: Some of the links in this article may be affiliate links, which can provide compensation to me at no cost to you if you decide to purchase a paid plan. We review these products after doing a lot of research, we check all features and recommend the best products only.
I love photographs.
Great pictures attract more people as compared to regular ones, so we all love to see great images on a daily basis.
We need high resolution images these days to not only use at our blog but to share at social media platforms like Facebook, Instagram, Pinterest etc.
So everyone is looking for the free stock images so that we can use them without any legal issues.
When I started blogging, I was using images after searching on Google and then used them directly on my blog without giving any credit to actual owners.
Using images directly on my blog seems to be illegal, so I decided to read more about the licence of images.
One day while surfing the internet I came across an article saying "Legal Lesson Learned: Copywriter Pays $4,000 for $10 Photo." This was completely shocking to me as I was also using images after finding from the internet.
Here we are going to talk about some of the best sites which will help you to grab copyright free images which you can use in your blog posts. But before proceeding further I would like to explain about license of images.
You must always search images with a creative common licence, because these are the images which can be used in your blog posts.
Watch this video about creative common.

This image will help you to understand what a creative common licence is.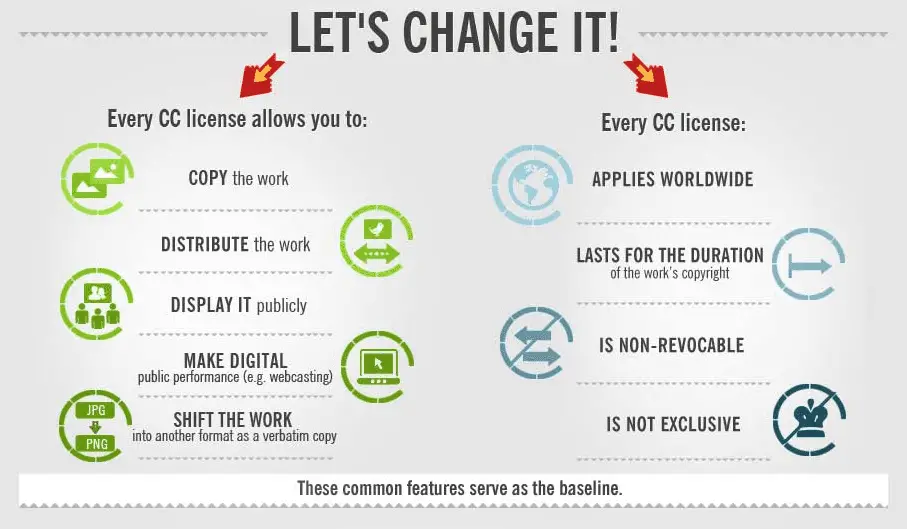 You can copy, distribute, and display the photo or image placed under a Creative Commons license providing the photo or image is correctly attributed to the owner.
Creative common license are applicable worldwide, they are non-revocable, not exclusive, and lasts for the duration of the works copyright.
All images on Internet has various licences so always check the licence before using any image online.
Here are few of them.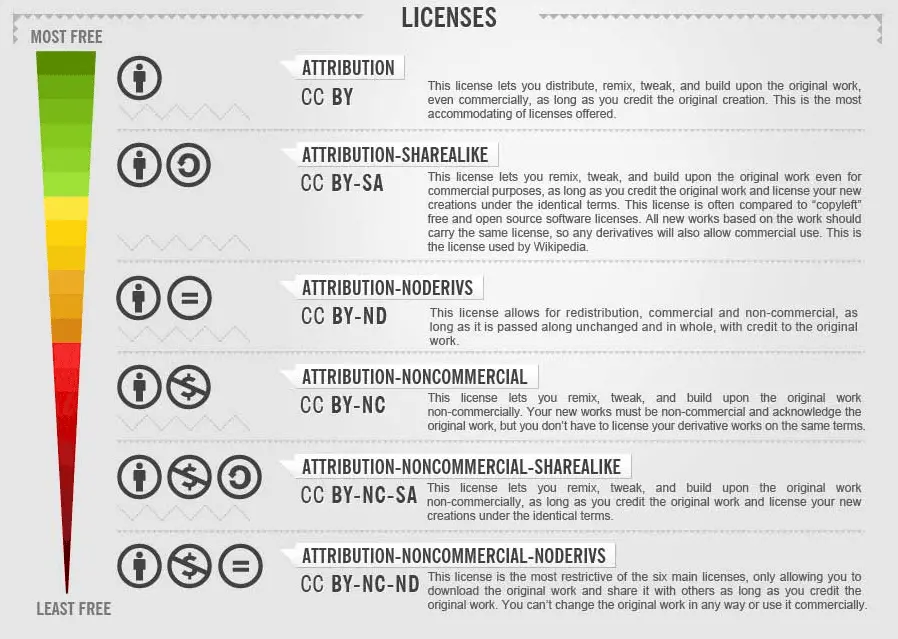 For more details, you can check this Infographic: "Creative Commons: free photos for bloggers."
In this article, we are going to see some of the awesome free stock images sites from where you can download high-resolution pictures for free.
These royalty free stock photos are available in various sizes so you can download them in the required sizes or reduce them later with your favorite photo editing software.
Here are 70+ Sites For Bloggers to Get FREE Stock Images (Copyright Free Images)
Unsplash is one of the best sites to get free images for the blog posts, featured images, Pinterest graphics and various online marketing activities.
They have images from all genere and a wide range of awesome artists uploading images every single day.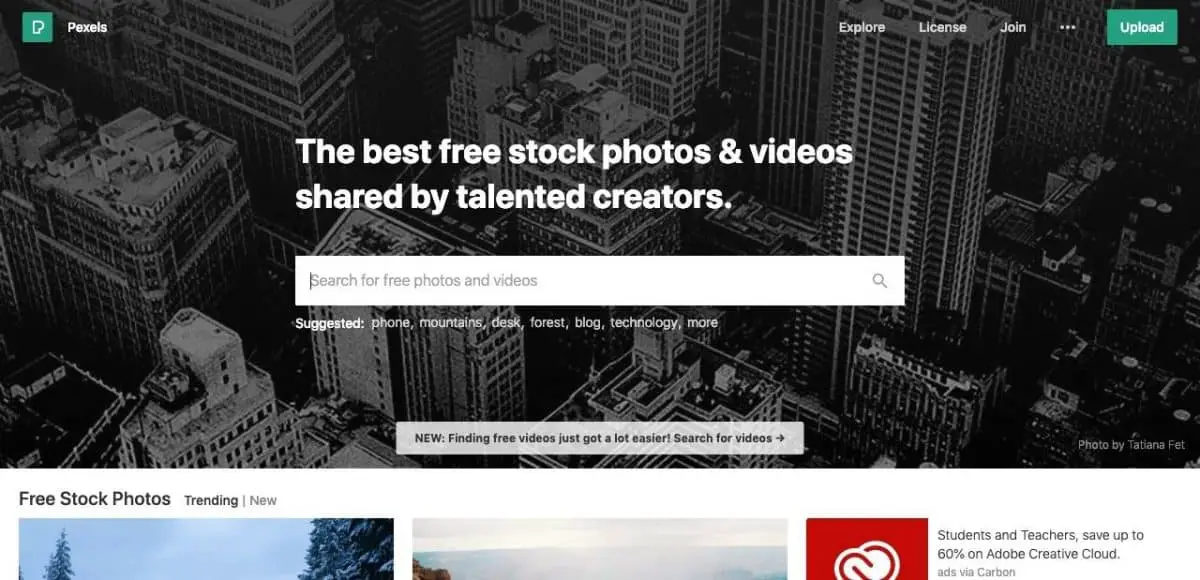 We personally use Pexels a lot. We love the ease of image downloading at Pexels. Just select the image you want to download, select the size and just download it in your computer.
Pixabay is one of the top site to get copyright free stock images for the blog posts and other graphic creation.
They have pretty an awesome name to say that we provide you professional stock images from free.
You can subscribe to them and start getting awesome stock images in your inbox every week.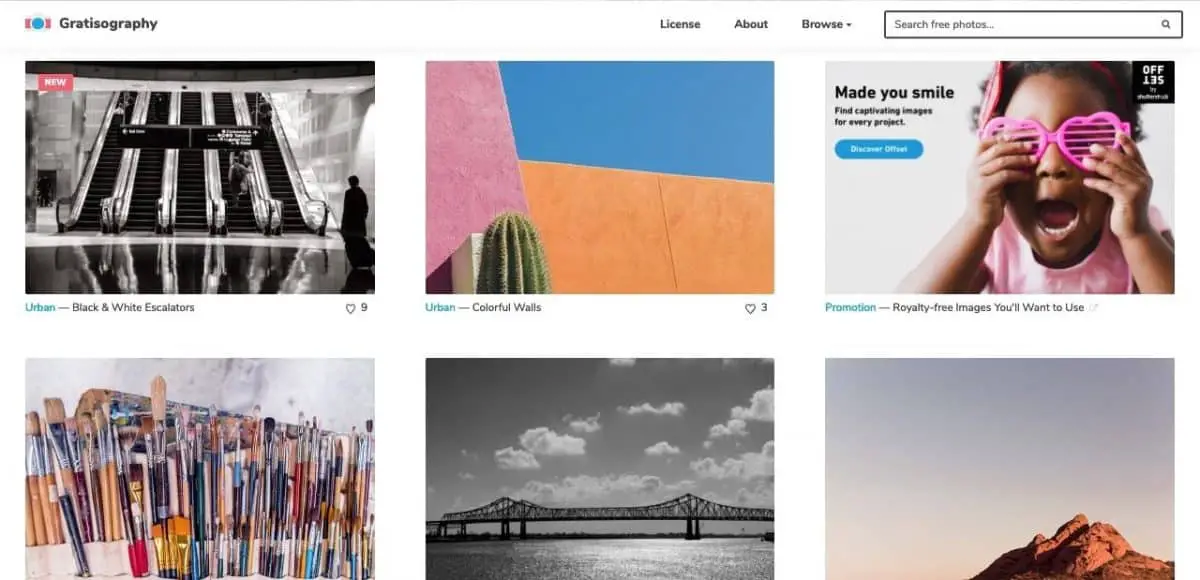 Gratisography is known for having images which add humour.
Like all other sites mentioned above, you can used Gratisography to download some of the awesome stock pictures for free.

I love this site more than any other site. The design of this site is so awesome that this is on my first preference when I start searching images for my articles.
They have fetched all the images from Flickr, which are under creative common licence so you can use them in your blog posts and on various other places.
From this site, you can download images of various sizes, and they provide attribution code which you can place directly on your blog after copying.
See screenshot
You can download images of various sizes and directly copy-paste the code in your blog post.
This was the very first site I started using for finding free images. Almost all old articles on my blog have images found from FreeDigitalPhotos.net.
They offer royalty free images for business and personal use. You can use these images for your blog, advertising purpose, various newspapers, your ebooks and on various other places.
By surfing their categories or using search option, you can grab many premium looking images at free of cost.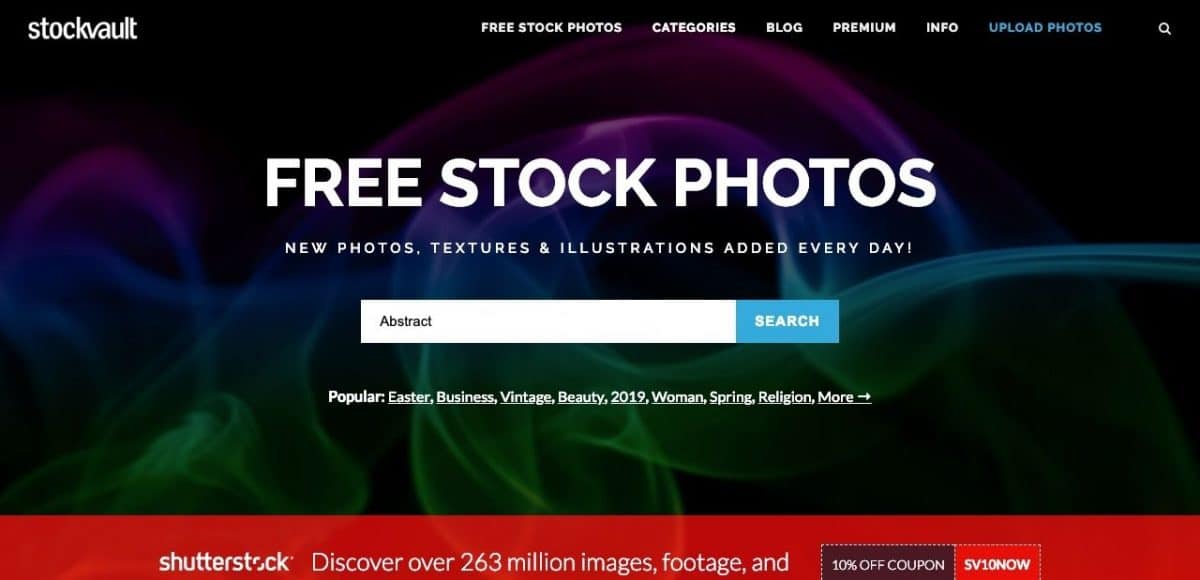 On StockVault, you will get a very high-quality collection of stock photos, as well as logo templates, clip arts, textures and backgrounds.
The quality of the images is damn awesome, and professional designers can pick images from here for non-commercial use.
9. Stock.Xchng
stock.xchng is other great option for getting free images.
When you will start searching images here (like all other sites) then they will suggest you premium images form other image providers. So if you are not satisfied with the free images, then you can spend a little money and buy from there also. As the images which they will show as premium will be very much targeted to your search keyword.
They have over 350,000 awesome images uploaded by 30,000 photographers from world-wide, so finding images on this site will be much easier for you.
Fotolia is a large website having 20 million premium royalty-free stock photos, Fotolia offers few photos for free.
Image sizes vary from about 425x280px up to 3,400×2,300px. Both crowd-sourced and professional images can be found on this site.
Flickr is one of the oldest sites to get free images. All the images uploaded at this site are user generated and they can select the license while uploading the images.
Images having a creative-common license are free to use.

Burst is a platform launched by Shopify.
All the photos on their platform are offered under the CC0 license, which means you're welcome to use the photos for any purpose.

This is an awesome free stock images site created by Vilem Ries. They have listed some of the awesome clicks by professional photographers which you can download for free.
Magdeleine shares one high-resolution photo every day.
They have images with different licenses which you can choose by setting the filter at the right.
They have added an awesome filter which lets you choose the images as per their colors. Just select your favourite colors and it will filtewr all those pics.
Barnimages was launched in March 2015 by Igor Trepeshchenok and Roman Drits, two photographers from Latvia.
Here, you will find only quality photography that's fresh, with nothing that duplicates the stock photography you'll generally find elsewhere.

Another CC0 licensed images site to get awesome pictures for your blogs.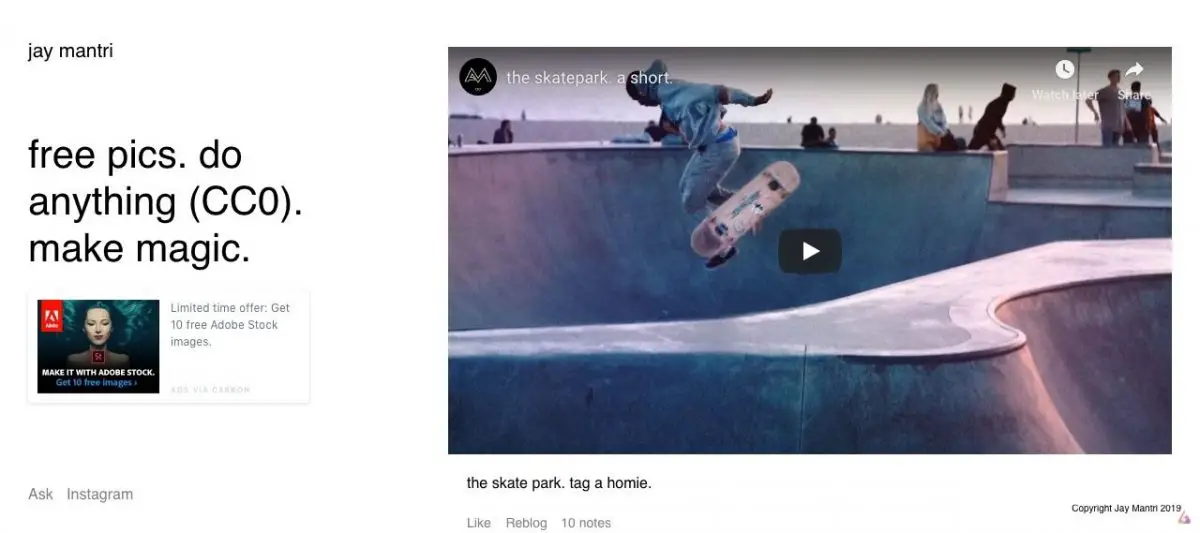 20. Good Stock Photos

48. DesignerPics

Final words
If you are using images after searching on Google then STOP.
I have shared these excellent resources for you so that you can find some quality images from here and use them in your articles to make them more professional.
We are personally using many of the free stock images to create featured images for our niche blogs and social media graphics as well.
Most of the Pinterest graphics we are creating with stock images only and they are bringing pretty awesome results for us.
If you are using any good sites other than these, then please share with us so that we can get some more awesome images.