Disclosure: Some of the links in this article may be affiliate links, which can provide compensation to me at no cost to you if you decide to purchase a paid plan. We review these products after doing a lot of research, we check all features and recommend the best products only.
Freelancing is becoming the first priority of the young generation. We all want to become our own boss and want to live a stress-free life.
Latest technology and easy access have made freelancing much simpler as compared to 5-6 years back.
Freelancing has evolved as a big business where people are utilizing their skills and helping other people to do their jobs at a cheap price. Jobs like freelance writing, editing, graphic creation, marketing are available at many platforms.
If you are into blogging and still trying to make money online then this is the best place for you to know some awesome ways to make money online.
Doing micro-jobs has become one of the easiest ways to make money online with your skills and you can enjoy your life by sitting at home.
A number of students and homemakers across India are doing work from home, having chosen careers as freelancers sourcing work from online staffing platforms.
Such websites are the best way to make money online for housewives where they can do micro jobs in free time. These are the jobs which don't need too much time so just in 1 hour, they can deliver too much work.
Read: How To Make Money With A Blog in 2020 [10 Working Methods]
Here are places to make money online by doing micro jobs.
These are one of the best micro job sites which people all across the world are using to make money online by working from home.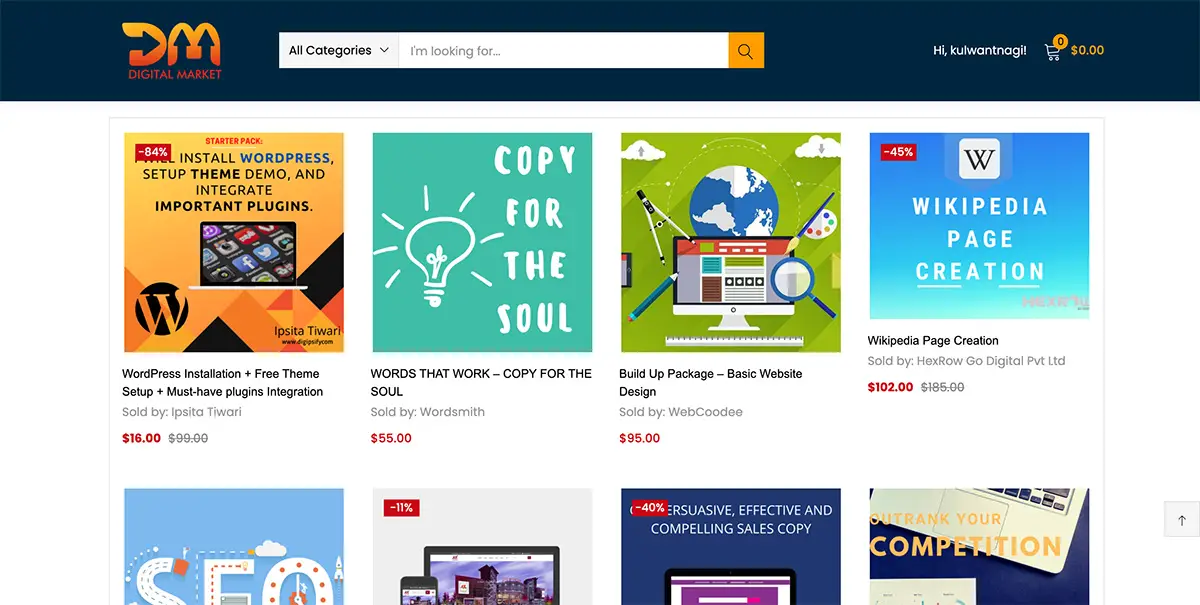 DigitalMarket is our #1 pick. At this platform, you can sell various services like design, digital marketing, ebook, content writing, Facebook ads, Analytics, and almost anything which you can do in digital marketing space.
If you are going to use this platform from the buyer's perspective, this gives you freedom to pick the sellers from various categories.
If there is any service that you liked the most and want to order it again and again, simply add that service in your wishlist and you are good to go.

I love Fiverr more than anything.
This is a marketplace where people are selling their skills in $5 and you can get any of your online/offline work done in just $5. They call it GIG, so when you are buying anything from Fiverr then in their technical term you are buying GIGS.
Fiverr is completely free to join and you can list your services in $5. They will keep $1 from every gig which you will sell via Fiverr, in simple we can say; they are keeping $1 as commission.
This is the best place for internet marketers because there are many gigs related to social media, graphics design, video and animation, writing, advertising, building backlinks, blog commenting, logo design, business cards, SEO, copy-writing and many more. Just name any online work and you will find people offering their services in just $5.
You can simply make your profile on Fiverr and start offering your services. Once you will start selling services then according to your customer's responses they will rate your service. So Fiverr has made first level seller, second-level seller, and top-rated seller. Once you will achieve any of the good levels, you will start getting more sales.
See this screenshot
In just 2 years this guy has sold 48000+ gigs.
48000 x $4 = $192,000.
$192,000 in 2 years with just one gig.
woowwwwwww !!
Start your online micro jobs on Fiverr and see money coming in your pocket everyday.
#3. SEOClerks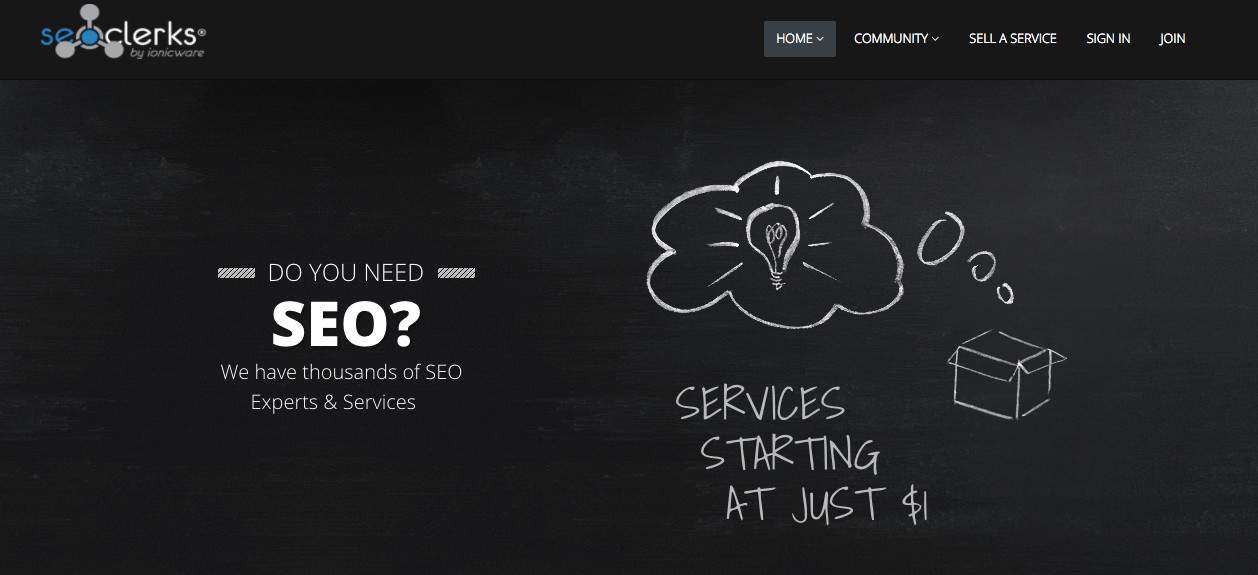 This is another awesome online micro jobs place where you can sell your services at any price. This works on the same principle of Fiverr. They keep 20% (Fiverr keep $1 for every $5) commission on every gig which you will sell them via SEOClerks.
In SEOClerks marketplace you will find Article writing, Link Building, Logo designing, Article read-proofing, Blog commenting, Social media and too many other awesome gigs that can boost the business of any online entrepreneur.
Make your profile with them and start offering your microservices at a higher price than Fiverr. Like Fiverr they also rate sellers and give them more visibility after selling good services.
Gigbucks is a place where you can sell your services from $5 to $50 bucks.
Like other micro-jobs sites, you can offer internet marketing services here too. They have broad categories for Advertising, Business, Graphics, Music, Programming, Technology and many others.
Envato is one of the biggest marketplaces in the world who are running the marketplace for Video editing, Themes Design, Audio Experts, Scripts and many other freelancing services which are giving fulltime income to many experts in the world.
They have various categories on their marketplace which you can select as per your skills and start making money by sitting at your home.
This is the bigger platform than the other sites I mentioned earlier.
You can buy and sell your services from $2 to $100 here.
I have personally used this site 3-4 times and got my work done in just $2-3 which was available in $5, $10 on Fiverr, SEOClerks respectively. The quality of the service which they offer was great and they offer as soon as possible.
Like all other websites, here you can find the categories according to your interest and start offering online services.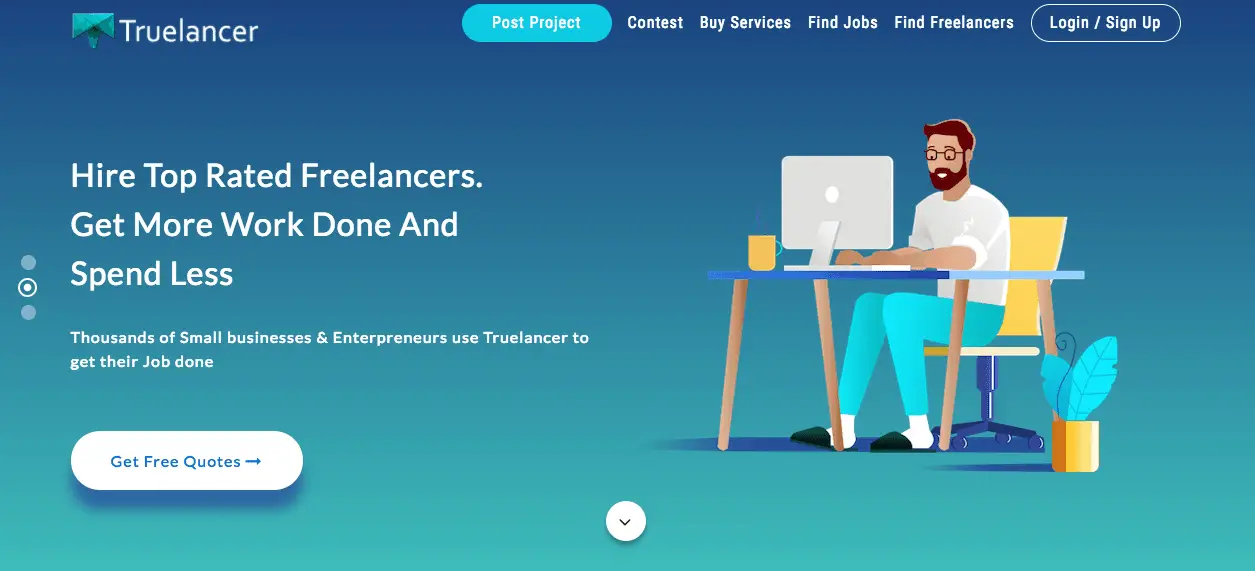 Truelancer is an Indian platform where you can provide various services.
You can offer translation services, logo design, web design, voice-over, web developer, SEO consultant, iOS designer, Android App developer, UI design and many other creative services that you can offer to make money by working on this microsite.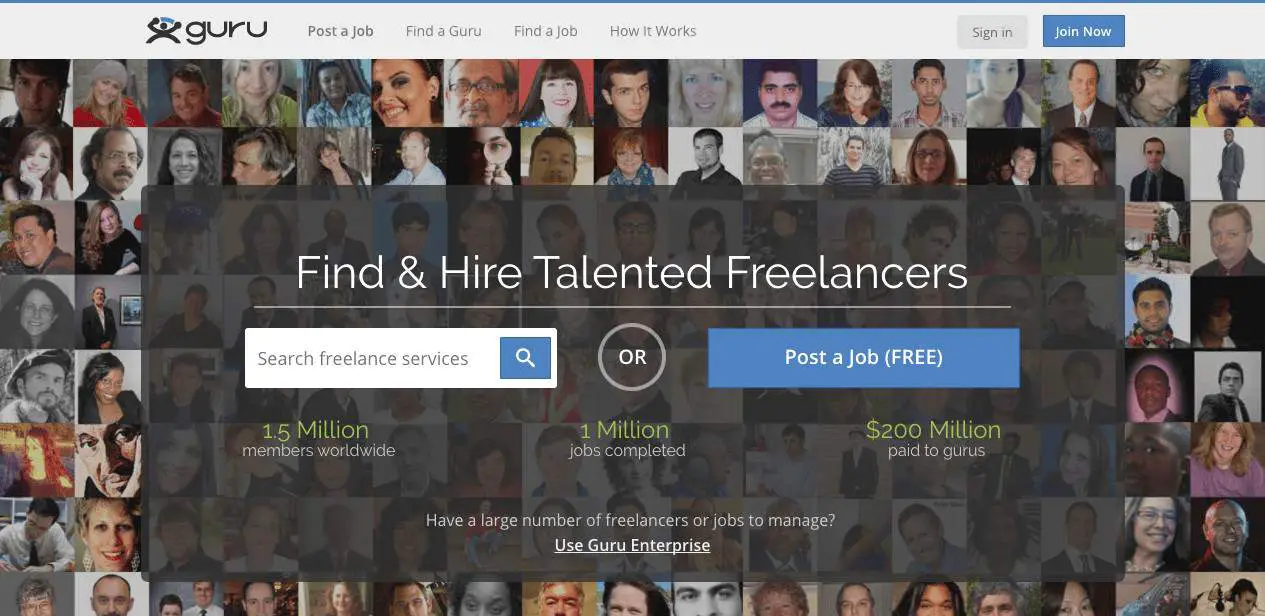 Guru is an amazing platform to find micro jobs.
Here are some of the services they have.
If you are good at coding, you can offer some web design, script design or any custom coded platform design.
Writing and translation is another easy task which you can offer. In India, most of the people know Hindi and English so you can offer translation services on this platform.
You can design some graphics in Photoshop, InDesign, CoralDraw or any other designing software and offer your service to end clients.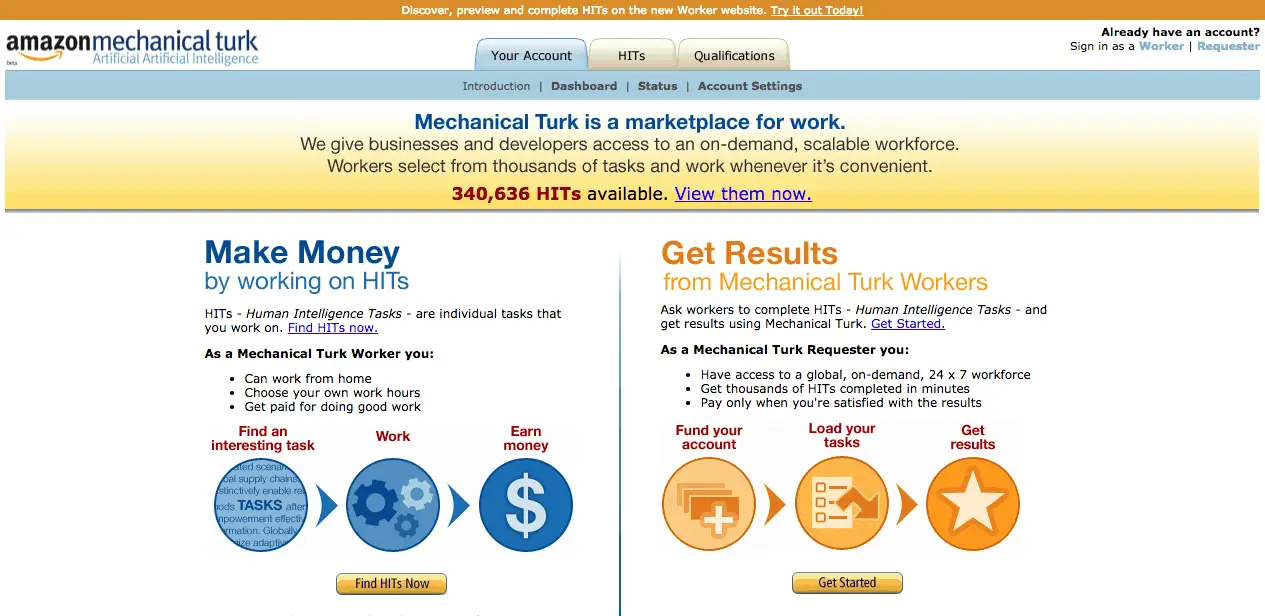 This is a very popular platform in foreign countries.
They focus on Human Intelligence Tasks which they call HITs.
You can see, they have total 2105 HITs running right now and these are the tasks which people are asking to get done.
This is a site where researchers, businesses, universities and consumer product groups post tasks to be completed by online workers.
You can complete university assignments for some college students, make a report for them, create a powerpoint presentation for them or do some Excel sheet work for various people.
How does it work?
Requester: These are the people who are looking for freelancers who can get their work done. He/She can be a university professor, college student, a company's worker or any Entrepreneur. They are the people who are ultimately going to pay us to get their work done.
Worker: These are the freelancers like us. We are going to complete the tasks and get paid by the Requesters.
For complete instructions on how to work on this platform, read this article.
#10. UpWork (Former oDesk)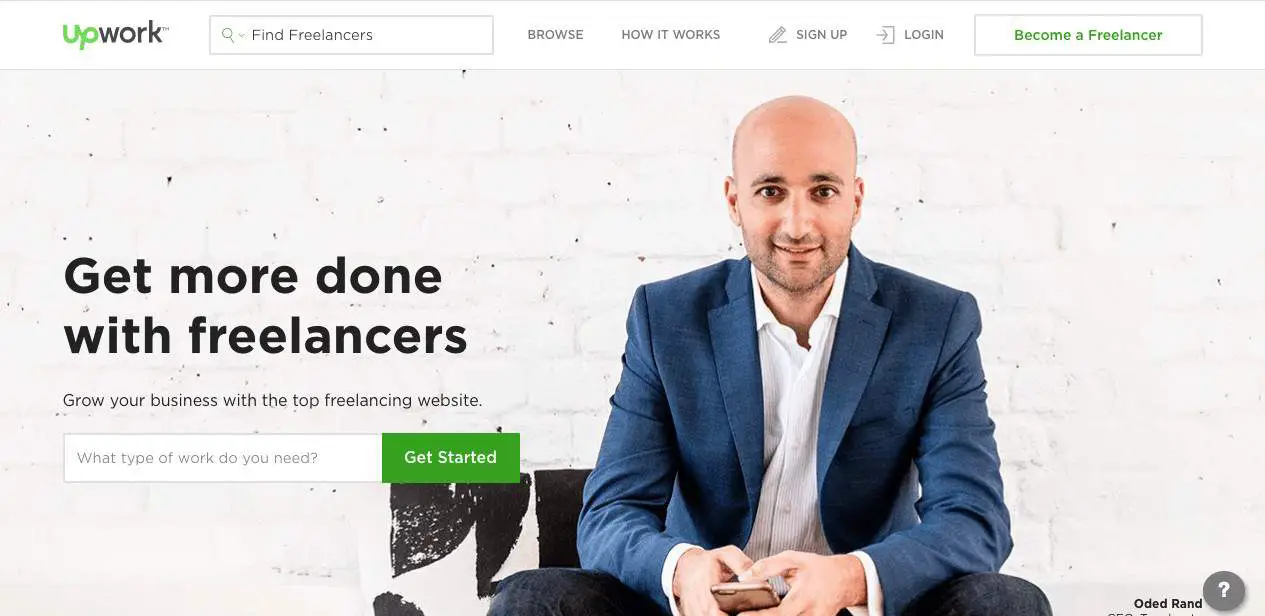 This is the biggest micro job site I have ever used.
They have highly expert people on this platform and they are making in millions.
This is the site where you can get any work done with the help of an expert. So being a freelancer which is the website you must join to start making some serious money online.
This site has 9 million registered users, 4 million clients which post 3 million jobs annually.
Being a blogger, I use this platform a lot to hire content writers for my blogs, website developers for some specific niches and SEO experts to do link building for my projects.
You can check categories on this site to see what kind of service you can offer.
#11. CrowdSource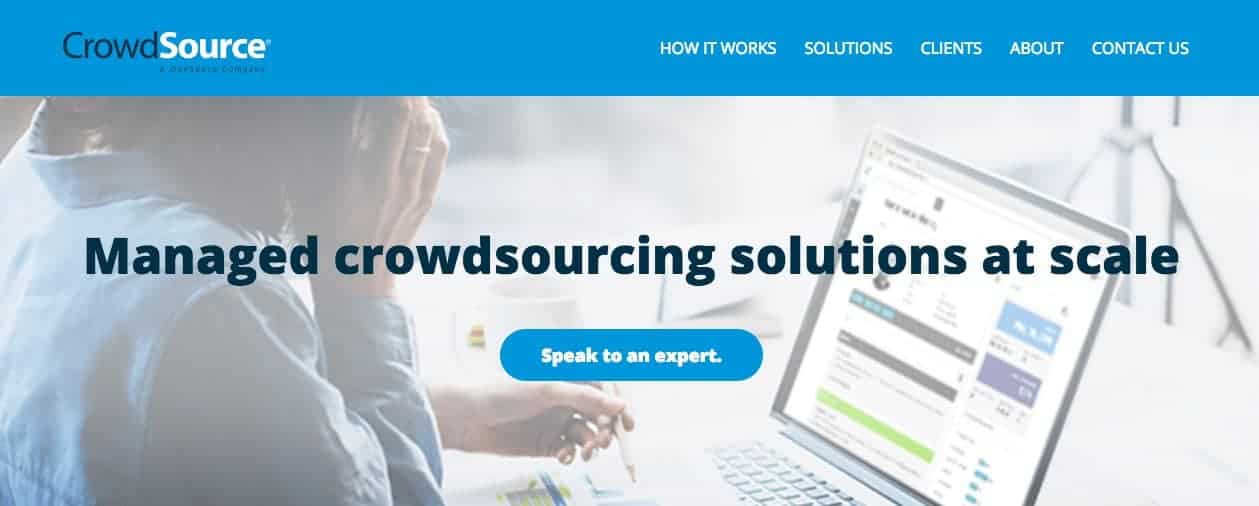 This is another legit micro job site which mainly focuses on writing, moderation and transcripts.
If you have writing skills, this can be a platform for you to start making some money working from home.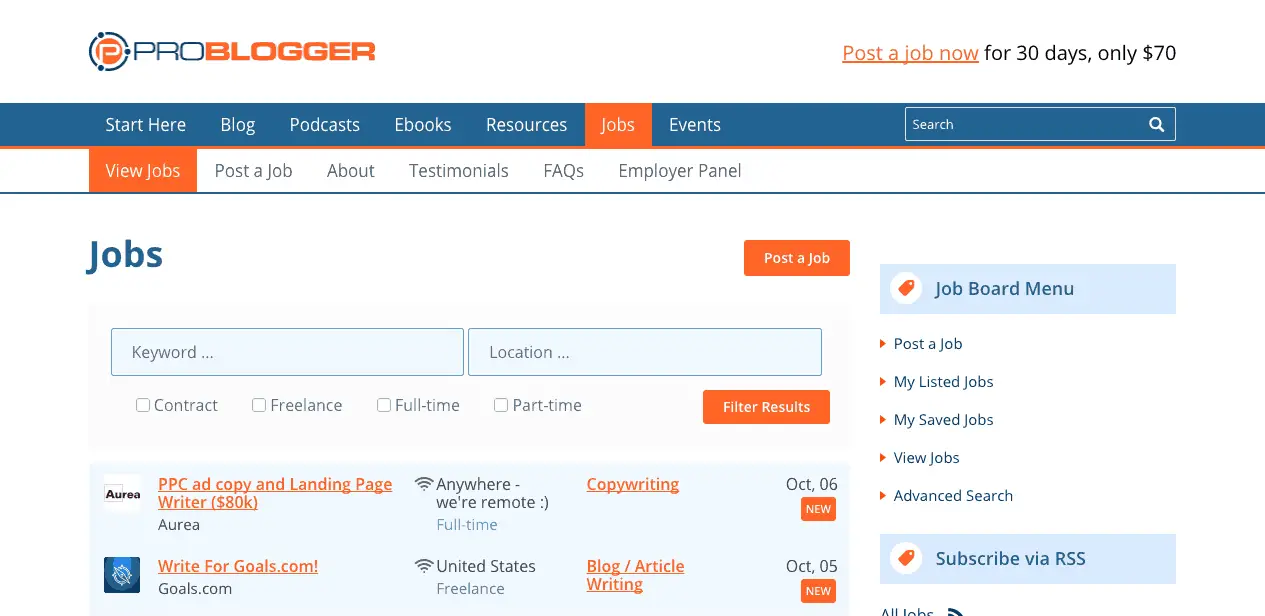 This marketplace is the best destination for online marketing.
If you are looking for writing, link building, web development, video editing, image editing or any kind of work, this is the place for you.
This was started by Darren Rowse (He is one of the top bloggers in the world) so you will find the work on this platform focused on online marketing.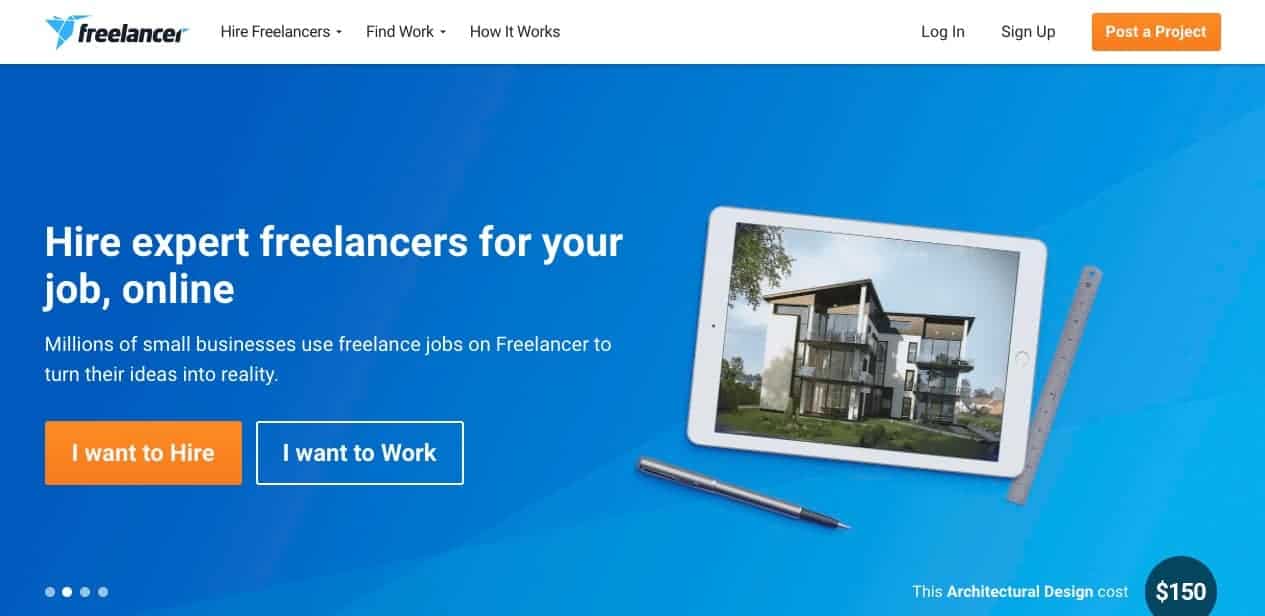 Interesting name of the website.. haha..
Freelancer is the pioneer in the industry who started online platform to help freelancers to provide their tasks online.
They have 25,751,119 employers and freelancers globally from over 247 countries, regions, and territories.
This platform is as big as UpWork.
Just create your account on this best micro job site and start making some handsome income.
Another awesome marketplace where you can barter your time on per hour basis. Here you can list your skills and expertise and ask price on per hour basis.
e.g being a writer you can ask for $10/hour service to write an article, $20/hour to create any graphics or $5/hour to do any translation.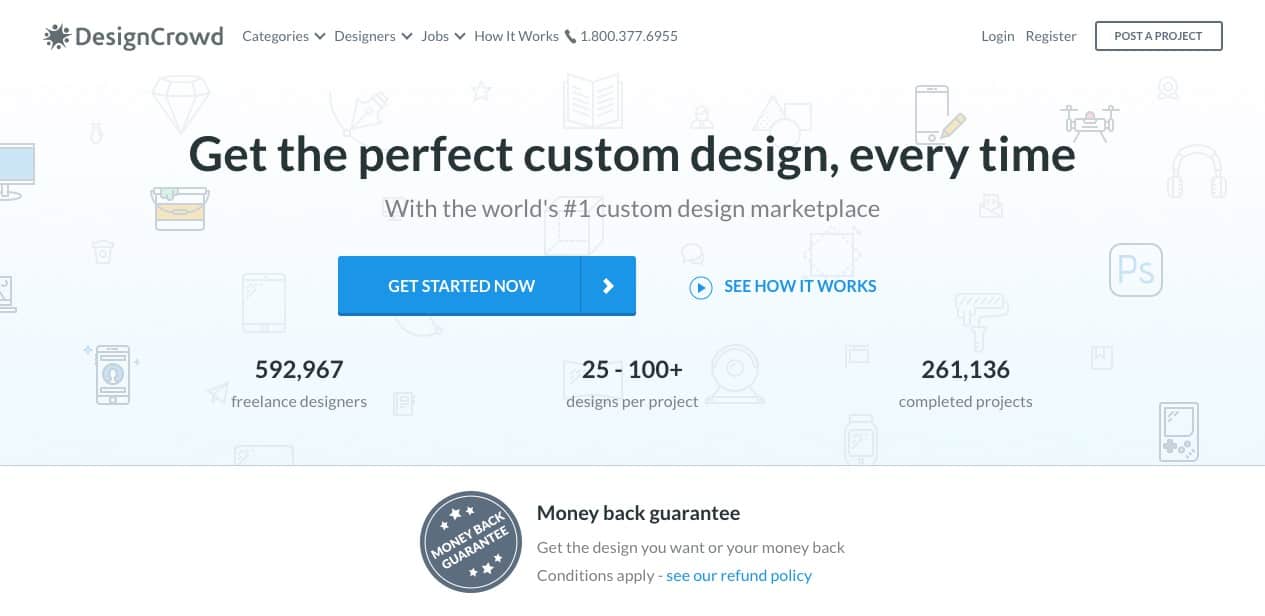 This is a perfect marketplace for the designer.
You can offer logo design, T-Shirt design, web PSD design, Flyer design, brochure design, or business card design services on this website.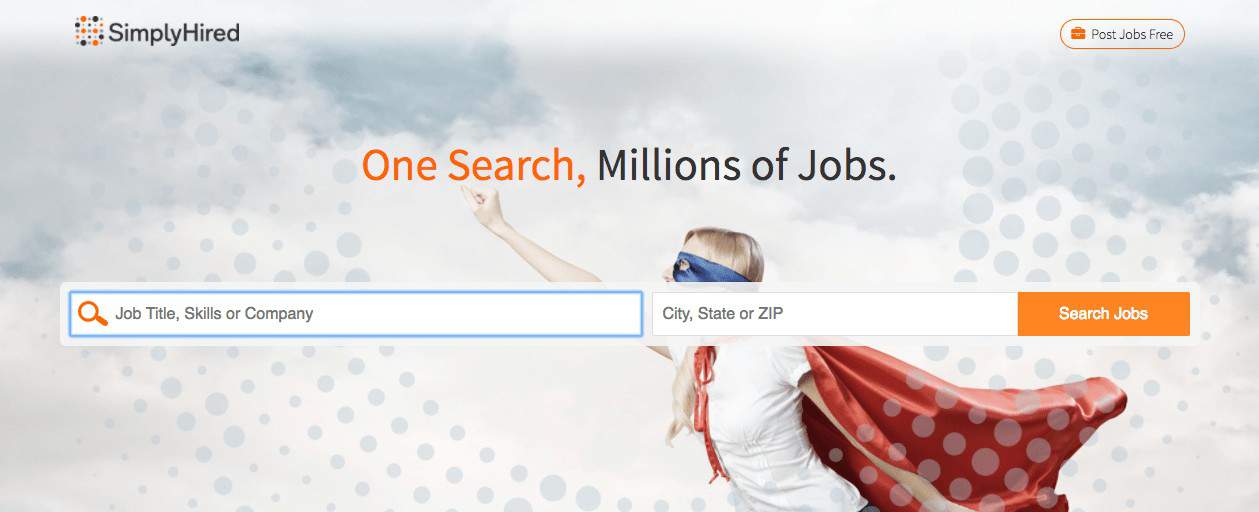 SimplyHired is a big platform where companies list big tasks.
See this screenshot.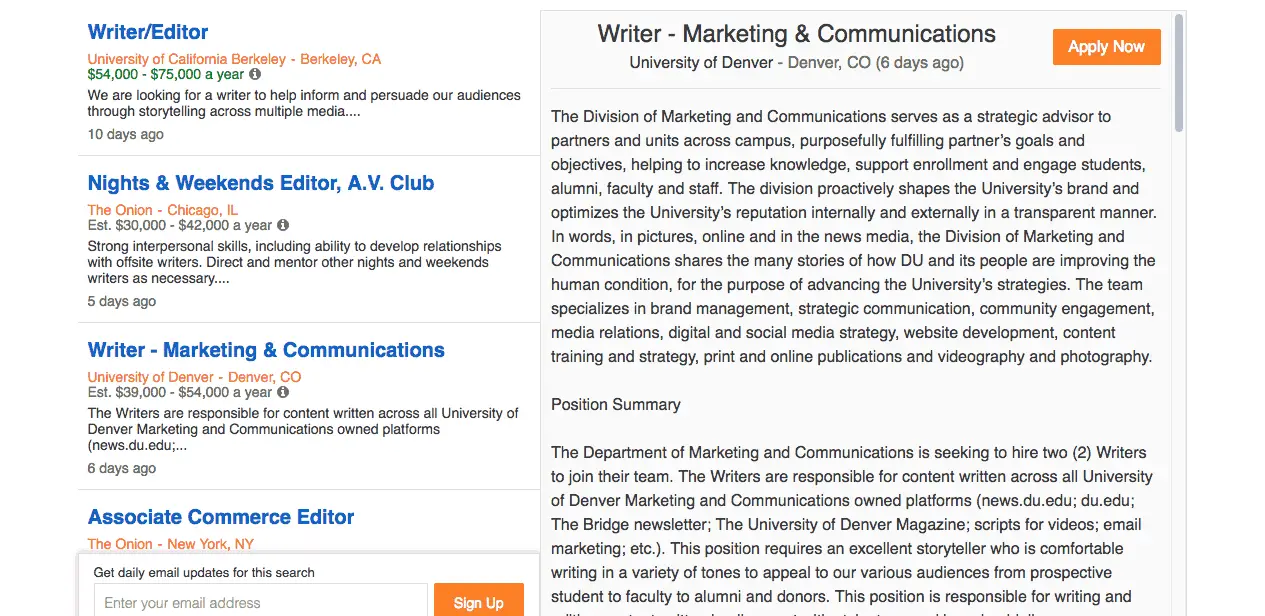 Companies are willing to pay $30,000, $50,000 per year to get some content writing work.
They have this website translated on many languages, so by simply going at the footer of this site, you can select the country from where you want to visit this website.
Final Words
Apart from these 15 micro job websites here are a few more which you can try to buy or sell your services at a cheap price.
If you seriously want to make money online by doing micro-jobs then I have listed the best option for you which you can try to offer your services. Even if you don't want to sell any service then you can use these micro job sites as a buyer and outsource your jobs at a much cheaper price.
Check: How to Make Money With a Blog
Now your turn
I would love to hear your stories if you are already doing micro-jobs on these sites and making money online. Your awesome comments will inspire other readers to start their jobs and make money.
Frequently Asked Questions
How can I make money with small tasks?
Making money with small tasks is quite possible if you know what skills of yours you are going to sell in the market. Just do a proper market research around your skills and make money with micro tasks.
How much do micro jobs pay?
Micro jobs pay anywhere between $5 to $500 per task. It all depends on the complexity and time required for the job to get done.
What is a micro job website?
It's a website where you can do some quick jobs with your skills. It can be anything like designing a logo, setting up a website, doing voice over, or even fixing a bug on a website.
What is better than Remotasks?
TalentDesk.io, Worksome, SkillValue, and Fiverr are some of the best alternatives of Remotasks.
What are Microwork platforms?
Microwork platforms are online services that allow people to complete small tasks for a small fee. Examples of these platforms include Amazon Mechanical Turk, ShortTask, TxtEagle, and Clickworker. These platforms allow people to earn a few dollars per task and can involve tasks such as labeling photos, transcribing scanned documents, or algorithm writing.
Is Microworkers com a legit site?
This is a genuine website and you can earn decent money by providing some micro tasks on this website.
How can I work online and get paid daily?
There are so many websites where you can do small jobs and get paid of the daily basis. Join Fiverr, Swagbucks, Zeerk, TaskRabbit and sites like PeoplePerHour to get paid daily
How does Fiverr work for beginners?
Fiverr is a very beginner friendly platform and anyone can join this platform without paying any fee.
What gig sells most on Fiverr?
Social Media Marketing, SEO, Web Design, Logo design and content writing are some of the most sold gigs on Fiverr.