Disclosure: Some of the links in this article may be affiliate links, which can provide compensation to me at no cost to you if you decide to purchase a paid plan. We review these products after doing a lot of research, we check all features and recommend the best products only.
Do you want to start a food blog? You landed on the perfect place!
Why?
Because in about 8.5 minutes, I'm going to show you how to start a food blog, grow it and make money from it.
Interested? Let's get started.
Setting Up Your Food Blog
Okay, let's start with setting up your food blog. To start a food blog, you first need to buy a domain.
Buying A Domain
What will be the name of your blog?
Many food bloggers start their blogs using their own names. So, you can also use your name as a domain name for your food blog.
But if you don't want to use your name, then choose a domain name that will be relevant to the content you publish on your food blog.
If you no idea for a domain name, then get some ideas using Flame Domain. This website gives you domain name ideas that are available.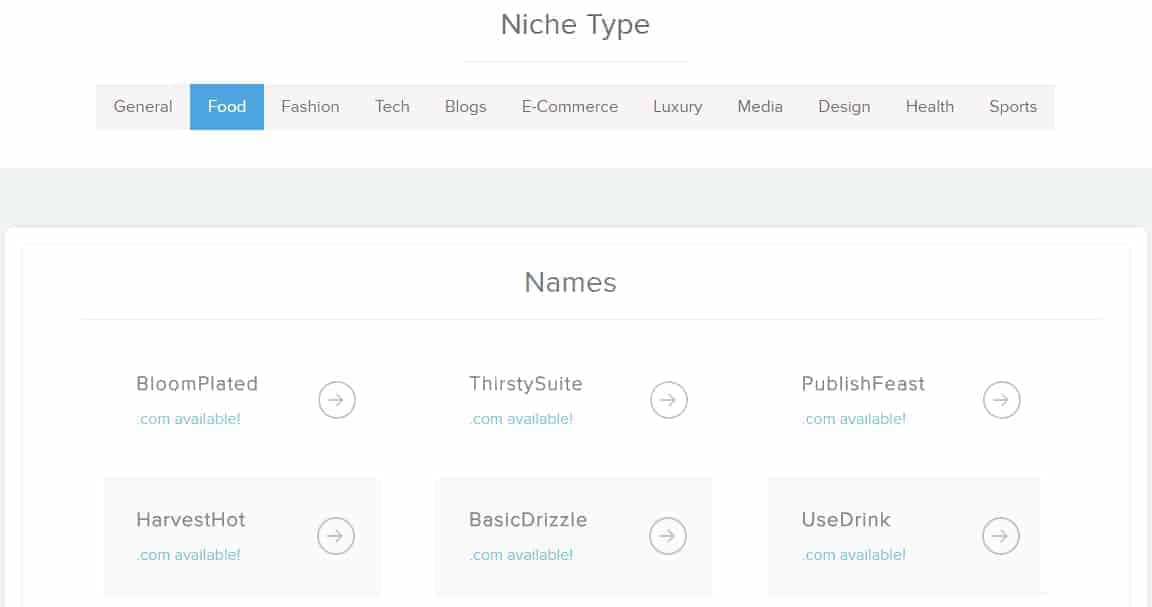 You can also input a word and get domain name ideas that include your word.
Once you decide the name of your website, it's time to buy the domain. You can buy the domain along with your web hosting.
Let's dive into that.
Setting Up Web Hosting
It's time to set up web hosting for your website. The best hosting provider you can go with is BlueHost.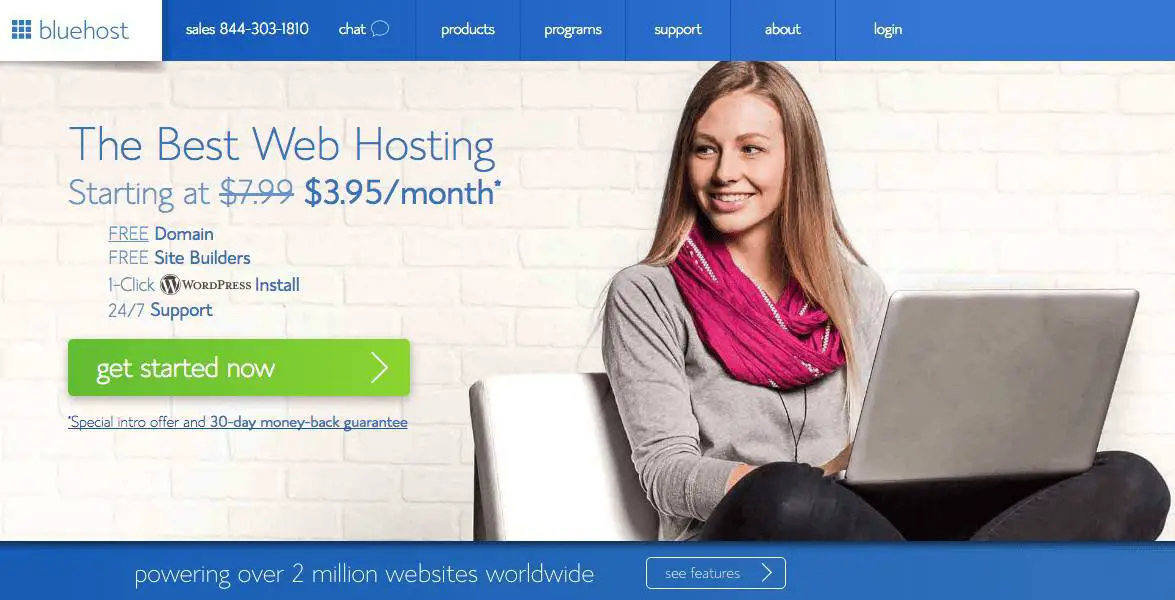 You can get started with Bluehost for only $2.95 with our discount coupon.
This means that you will be getting hosting of three years for just the price of 2 years.
Select the basic plan and then enter the domain name you want to use.

Next step is to add your account information.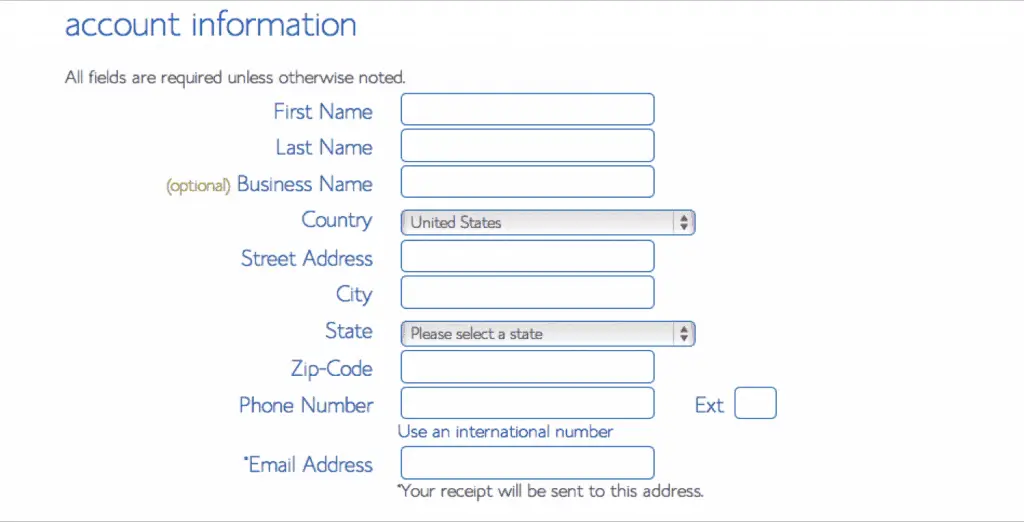 That's it. Now, you have to install WordPress.
Installing WordPress
In your Bluehost cPanel, go to MOJO Marketplace and click on WordPress.
Now, you just have to start WordPress installation, select the domain where you want to install WordPress and enter your site name.
Choosing A WordPress Theme
Choosing a WordPress theme is very confusing task. There are so many beautiful themes available for WordPress and choosing the best one is very difficult.
That's why I've listed the five best WordPress themes for food blogs.
Culinier – Food & Recipe WordPress Theme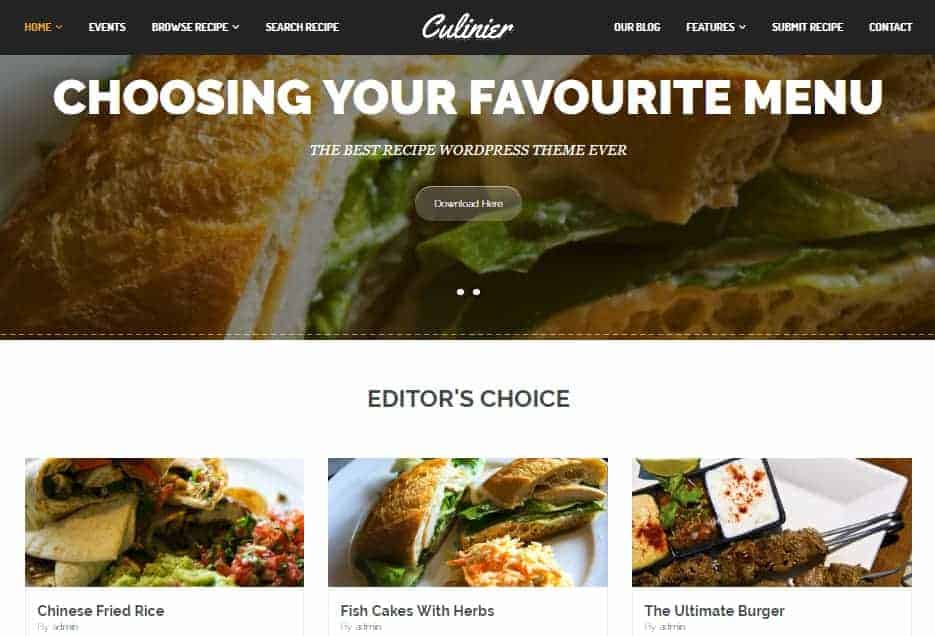 This theme is the best one for food blogs because of the different features it provides.
It comes with 3 homepage slider styles, 2 navigation slider styles and a review feature that will help you review recipes.
You can view your posts and recipes in grid and masonry styles.
Gillion – Multi-Concept Magazine, News, Review WordPress Theme
Gillion WordPress theme gives you so many options to customize your food blog. You can use 6 different post layouts, 5 slider layouts, 4 header layouts and more.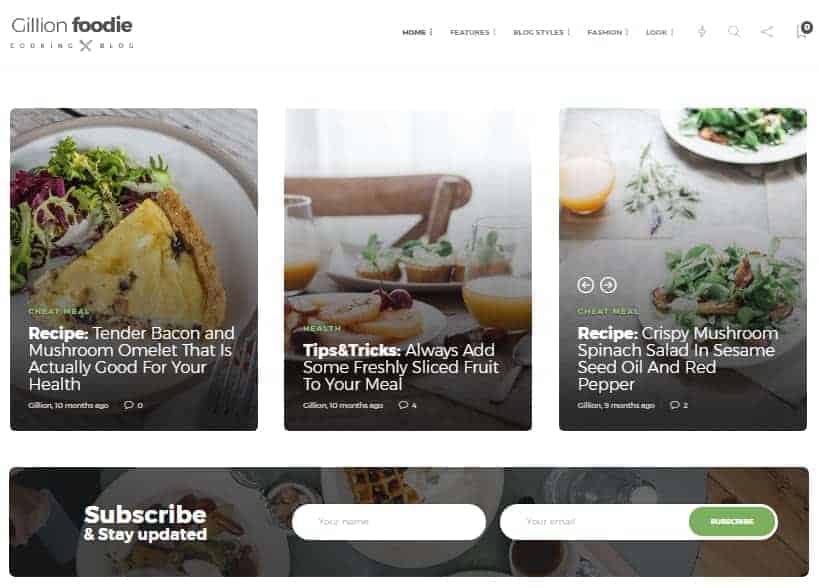 The best part is that it comes with Visual Composer which will allow you to customize your website using a drag and drop editor.
Foodica comes with 6 different color styles, a featured slider and WooCommerce integration which allows you to sell your own products on your blog.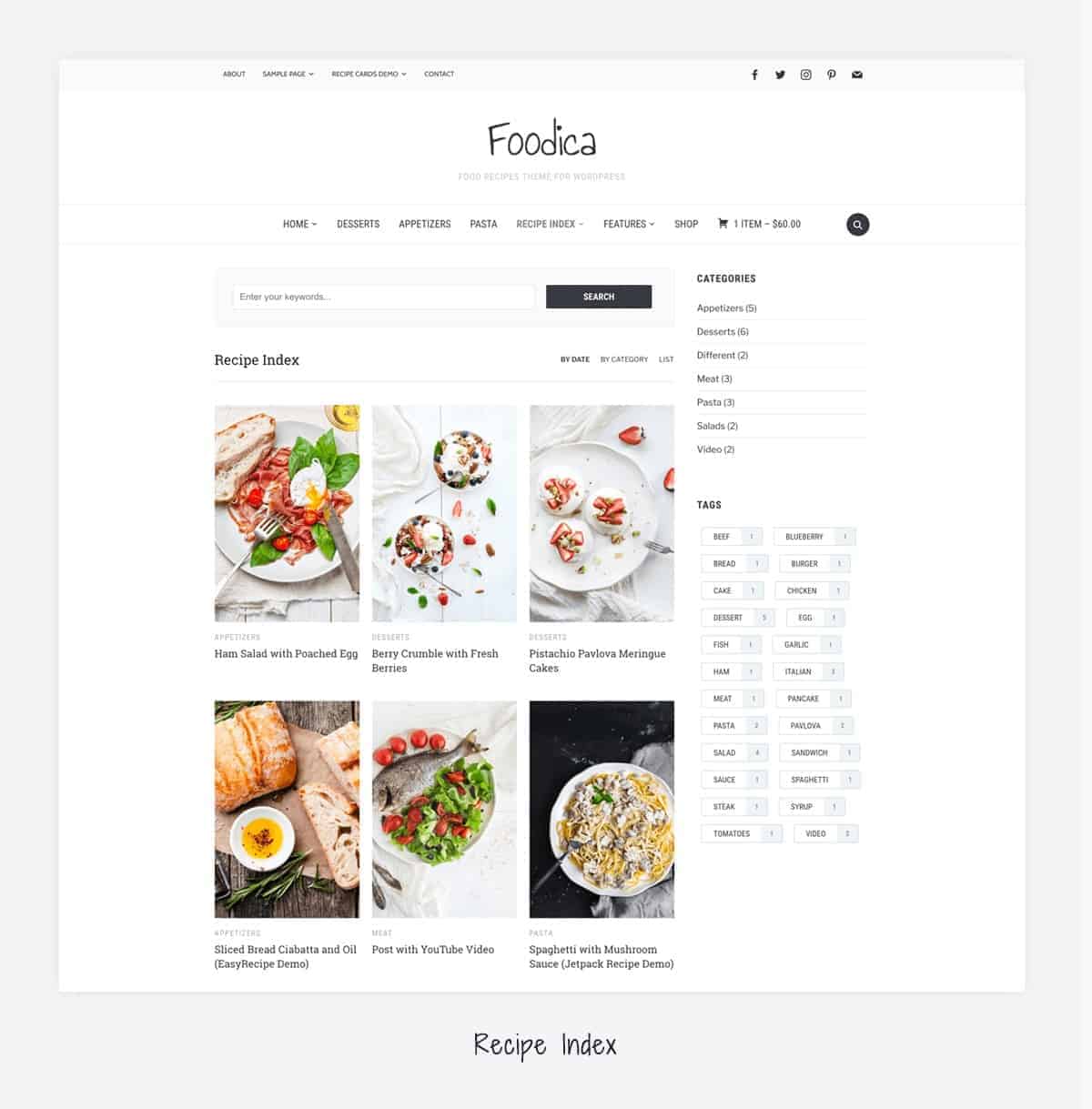 It also provides various ad zones to display banner ads on your website.
Grain & Knot – Food Blog WordPress Theme
If you didn't like the above themes, then I'm sure you'll like Grain & Knot WordPress theme.
It's perfect for food blogs and has a modern design. It comes with three layouts: classic, grid and list.
You can put a featured recipes slider on the top to attract people visiting your blog.
RecipePress – Food & Recipes Premium WordPress Theme
RecipePress is a clean WordPress theme designed for food blogs. It's fully responsive and comes with 4 demos.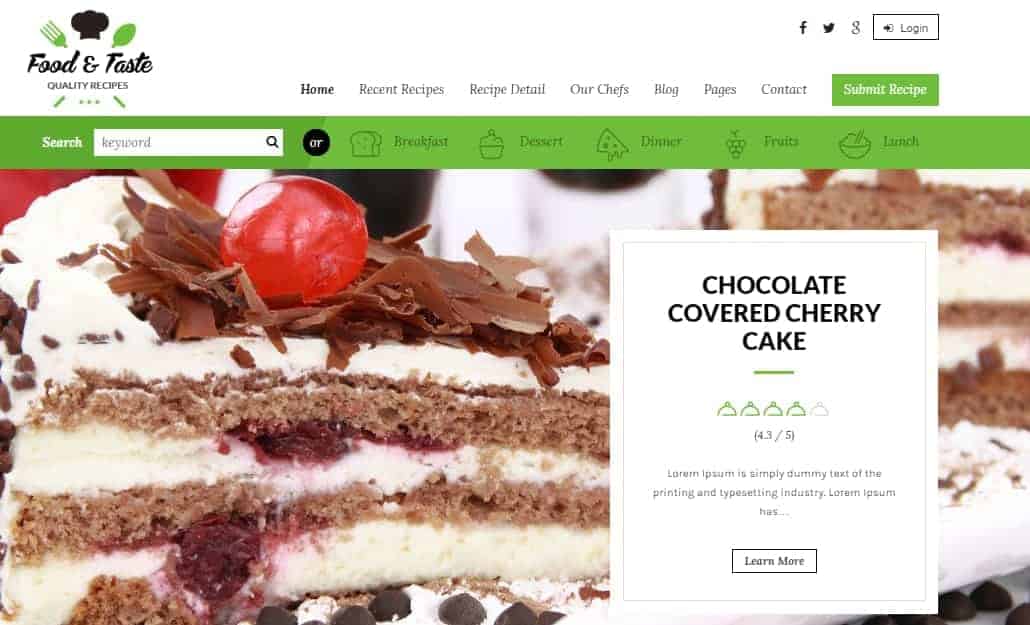 On top of that, you can choose from 15 unique demos for your homepage. You can display your recipes in grid or list style with this theme.
Overall, this theme comes with so many features to help you personalize your blog the way you want. This makes it easy to design your food blog faster.
Best Plugins For Food Blogs
After installing WordPress and choosing your theme, you need to install some plugins. These plugins will help you with managing your blog performance, SEO, and security.
Here are 8 WordPress plugins you should install on your food blog after installing WordPress.
Yoast SEO will help you optimize your posts and pages for SEO. Though most of your blog traffic will be generated from social media, it is still a good habit to keep your posts optimized for SEO.
With yoast SEO, you can set custom meta-description for your posts and recipes which will help you with rankings.
Also, it displays you a readability score for your posts which shows how easy or hard it is to read your content.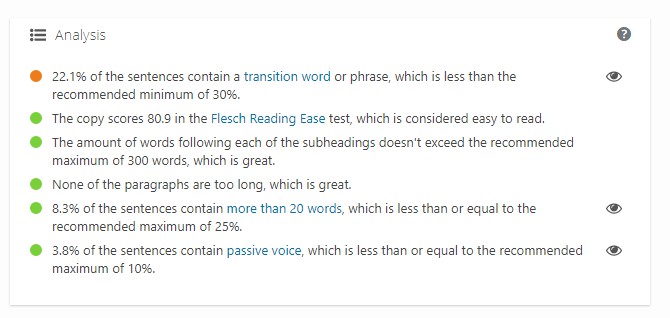 In a nutshell, Yoast SEO is a very important plugin for WordPress websites whether it's a food blog or something else.
Running a food blog means you'll have many images on your website. And I'm sure you don't want your blog to load slowly.
That's where W3 Total Cache comes in. This plugin will optimize your website speed by minifying css, javascript and HTML.
There's a lot more this plugin does on the technical side to completely optimize your website speed so that it loads fast.
How many people are visiting your blog daily? To keep track of your website stats, you will have to install Jetpack plugin.
It shows your website statistics and along with many other features. Jetpack also monitors login attempts to keep your website secure.
And most importantly, this plugin will notify you the moment your website goes down.
SumoMe is a suite of tools that will help you increase the traffic of your food blog. The two most important tools SumoMe provides are:
You can enable social sharing with SumoMe plugin. This will help you get social shares on your posts and recipes.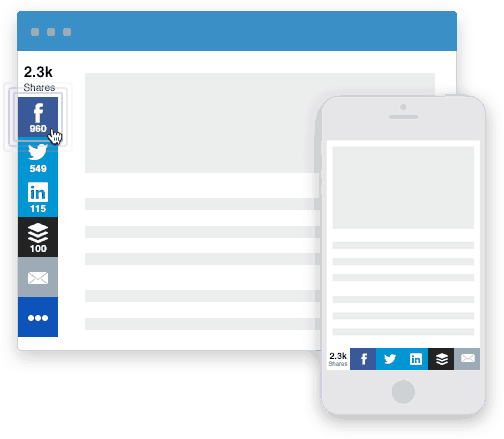 SumoMe also allows you to enable Pinterest share button for images. So, if you're posting beautiful pictures on your blog, people will be able to share them directly on Pinterest.
This will help you get extra traffic to your website.
You will have to build an email list after starting a food blog. To collect emails, SumoMe popups will help you.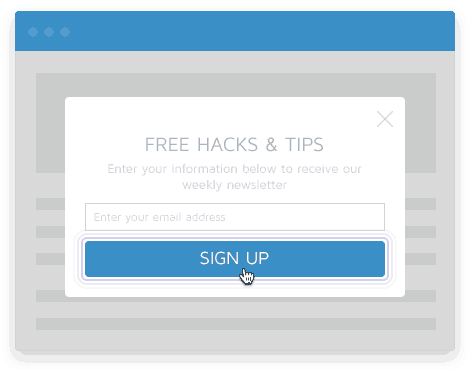 You can display popups on your website so that people can sign up. These popups can be of different types.
You can display a welcome mat, top bar, scroll bar and more.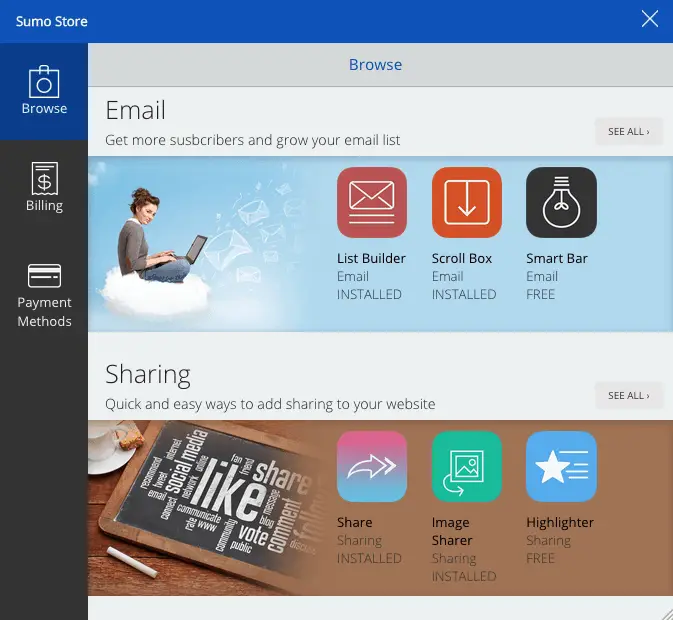 There are many people out there leaving spam comments on blogs. And Akismet has been protecting websites from those comments.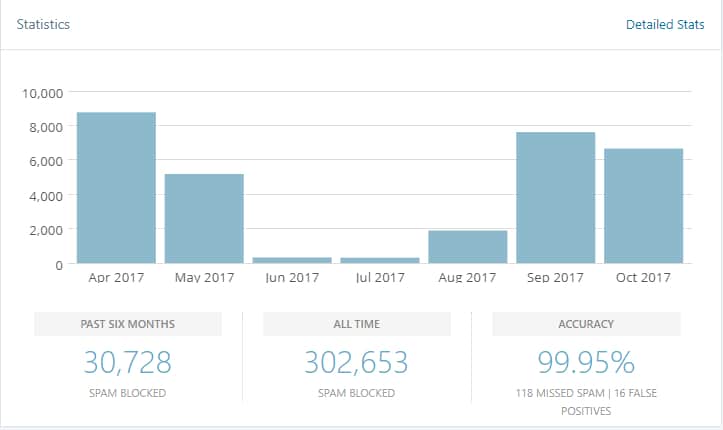 Akismet blocks all spam comments and puts them directly on your spam comments folder. Saves a lot time!
This plugin creates a custom type of post named recipes where you can create recipes and display them on your blog.
As a food blogger, you'll have to a spend a lot of time on Pinterest and growing your profile because that's where your traffic will come from.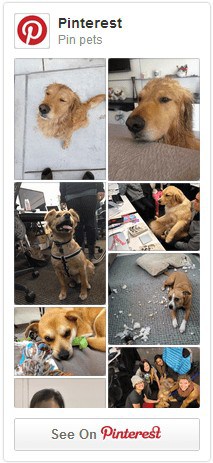 And to help you do that, the Pinterest Sidebar Widget should be installed on your website. With this plugin, you can add your Pinterest feed on the sidebar of your blog.
When it comes to security, Jetpack works to some extent. Your website is still vulnerable to hackers.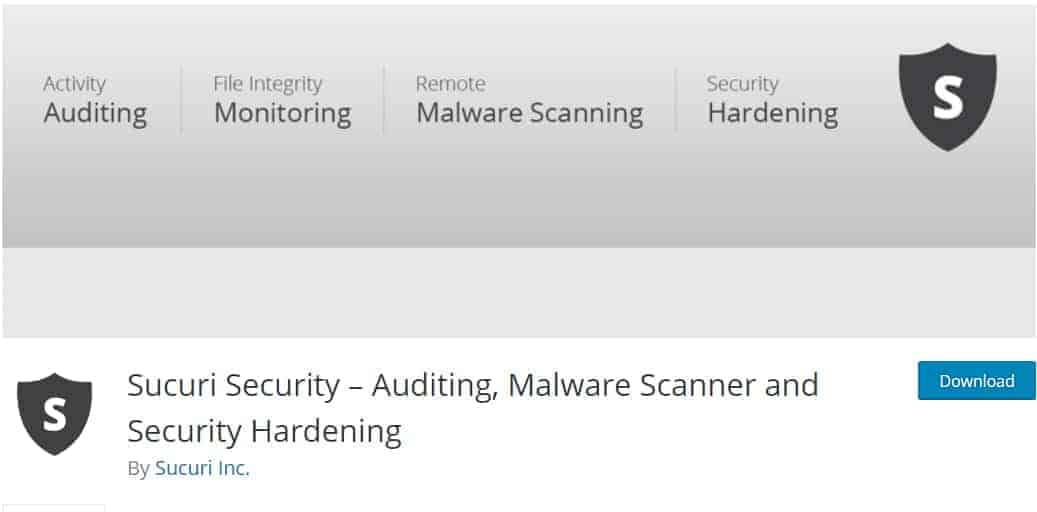 That's why Sucuri Security WordPress plugin is recommended to you. This plugin will completely secure your website from hackers.
If you want some advanced security, you can opt for premium service from Sucuri (We are using this for BestPaidTools too).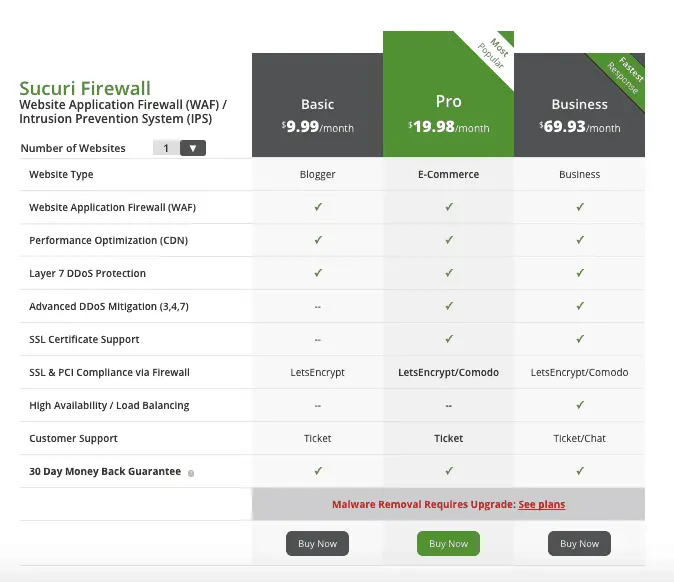 >> Click here to activate $9.99/month blogger plan
Getting Traffic To Your Food Blog
The biggest challenge of running a blog is how to get traffic. Whether you're running a food blog, health or a technology blog, getting traffic is very hard.
And I don't like to disappoint you but getting traffic to a food blog is not at all easy.
Two reasons why:
You can't rely on search engines because people don't search for recipes a lot.
People now consume video content more than text and when it comes to food recipes, people choose video content.
But that doesn't mean you can't get huge traffic at all. The one traffic source that will help you grow your food blog is Pinterest.
This is why we're going to focus on Pinterest and how to get traffic from it.
#1. Pinterest – Your Biggest Traffic Source
No one is going to pin your content if you don't pin theirs. This is the #1 rule you need to know before getting started with Pinterest.
To generate traffic to your food blog using Pinterest, you need a strategy. And here it is:
Create 10-15 boards and start pinning
Create a "Best of your blog" board
Pin your best content
Join group boards and start pinning content
Automate your process
#1. Create 10-15 boards and start pinning
The first thing you need to do is to create your own boards and start pinning content so that your profile doesn't look empty.
You can create boards on the different categories you'll be covering on your blog because that's the kind of audience you want to attract to your blog.
Take a look at Pinch of Yum's Pinterest board: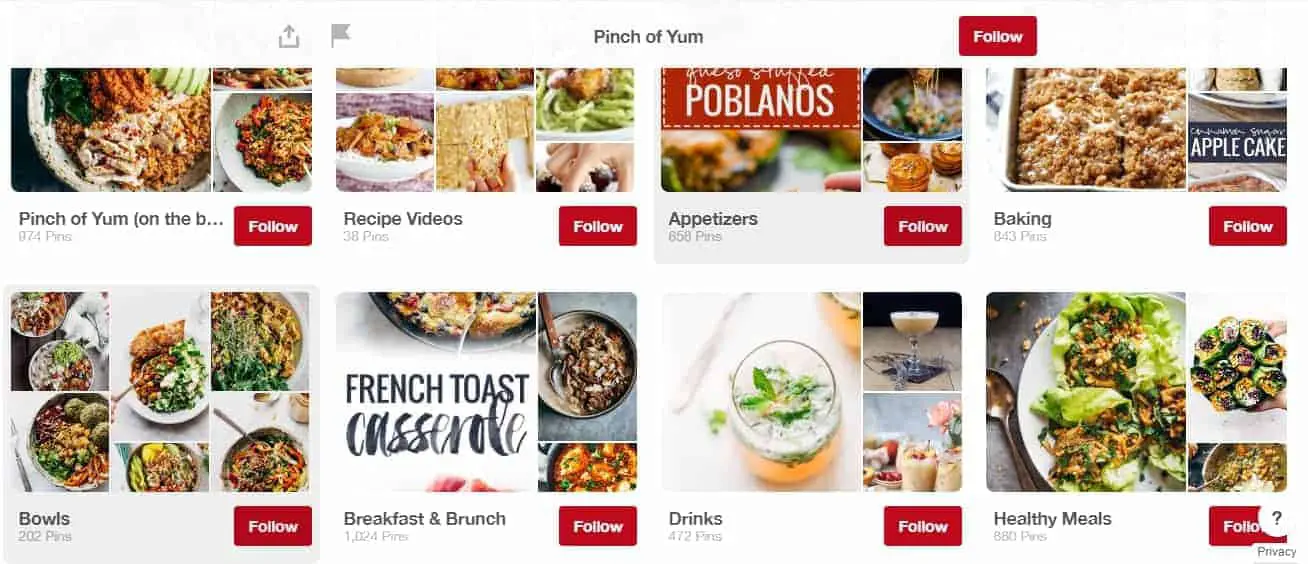 There are different boards dedicated to appetizers, baking, drinks, brunch and more.
You need to do the same thing. Once you create your boards, start pinning content. But remember this:
DON'T pin your own content. Pin other content. Search on Pinterest and start pinning images that you like to your boards. This way people will start noticing you and may follow you.
Pin at least 25-30 images to each board before moving to the next step.
#2. Create a "Best of Your Blog" board
Once your boards have enough pins, create a board named "best of your blog" and start pinning the best content of your blog.
These images should be attractive enough so that they get pinned on other boards.
Use images that are long and with text and vibrant colors to get your images pinned on other boards.
Fill this board with at least 40 pins.
#3. Join group boards and start pinning content
Find and make a list of group boards related to food and recipes. Make a list of at least 50 group boards along with the owner name and their contact information. Many group board admins add their contact information on the board description.
If you're having difficulties finding a group board, you can find tons of group boards on PinGroupie.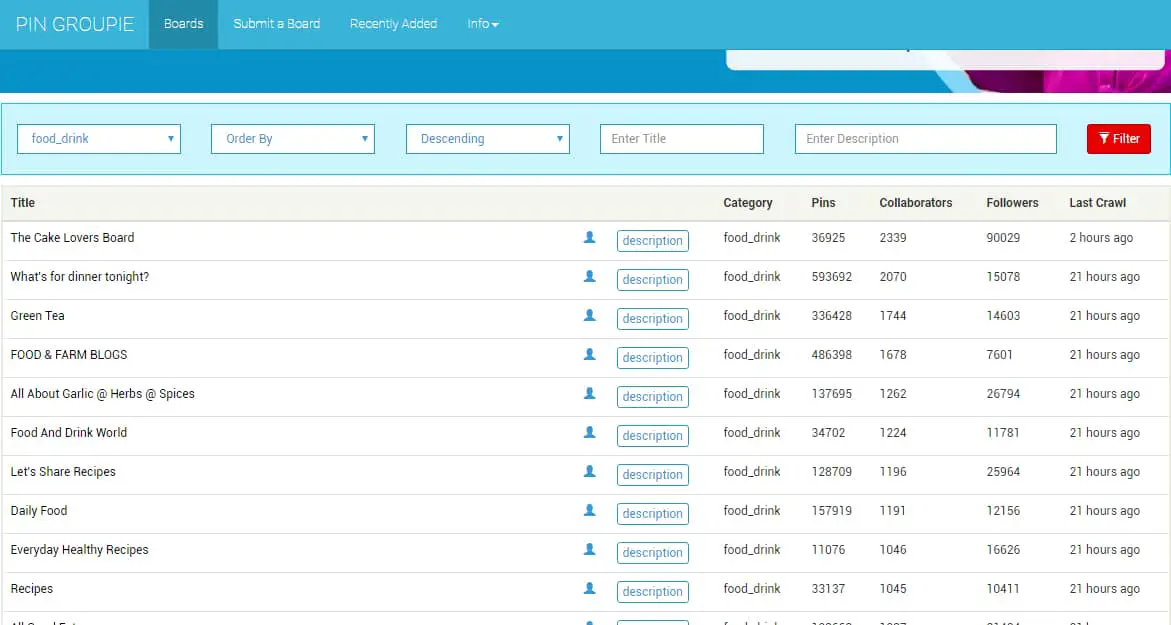 It lists all the group boards along with the information about the number of collaborators, pins and followers.
After getting approved to these group boards, start pinning content. But don't overdo your own content otherwise you'll come off as spammy and can be removed from the board.
#4. Automate your process
Pinning content on multiple boards will consume your valuable time. Once your profile looks good with enough pins, you can start automating your process.
This can be done by BoardBooster which allows you to schedule pins, find the best performing boards, pin at peak times and more.
Getting started with BoardBooster will be a little complicated to you. That's why it is recommended that you watch this video before you schedule your pins.
So that's how you use Pinterest to get traffic to your blog. And if you're thinking this doesn't work, check this out:

Nick Loper was able to increase his blog's traffic by 2350% after he started growing his Pinterest profile.
Here are some more Pinterest tips that will help you increase your website traffic:
Add a detailed description on your profile and all the boards you create.
Use images that have vibrant colors or patterns.
Use lighter images as they perform 20 times better than darker images.
Apply for rich pins for your website.
Pin at peak times. Use Board Booster to find optimal pinning times.
Add a caption to images on your website asking readers to pin the image. Example – "Pin me!".
#2. Other Traffic Sources
Pinterest will be your main source of traffic but that doesn't mean you should ignore other platforms.
You should also focus on improving your Instagram game and growing your account so that you can drive traffic from it.
Other than this, Google search will still help you get some traffic and if you read our SEO guide, you will get an idea of how you can get traffic from search engines.
Monetizing Your Food Blog
Making money from a food blog is not a piece of cake (pun intended). Pinch of Yum makes over $90,000 per month from their blog.
This shows that you can also make money from your food blog. Here are some methods people use to make money from their blog.
Adsense
Affiliate Marketing
Sponsored Reviews
Selling Products
Let's discuss each method in detail.
#1. Adsense
Google Adsense helps bloggers to display ads on their website and they earn money whenever someone clicks on these ads.
Now, this sounds cool but it will not help you make good amount of money at all. Unless you're running a blog that has huge traffic, using Adsense as a monetization method is nothing but a waste of time.
My recommendation is to stay away from Adsense because it will not help you make money when your blog is brand new with little to no traffic.
#2. Affiliate Marketing
Affiliate marketing is a great monetization method for a food blog. You can review products on your blog and add your affiliate links.
Whenever a sale is made from your link, you earn some commission. This is far better than Adsense and you can make some good money even if you a have a tiny audience.
Making money from affiliate marketing is simple but not easy. As a food blogger, you'll have to find products related to your niche and review them.
You can also create a resource page and include the best products you use or recommend.
Take a look at Pinch Of Yum's resource page: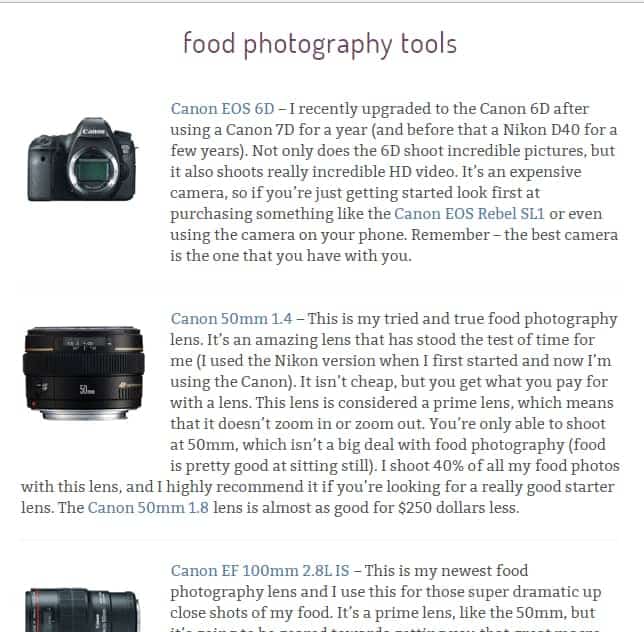 All the products listed on this page include affiliate links. You can imagine the number of affiliate sales this blog generates just from this page.
Another example is this e-Book promotion page they have created.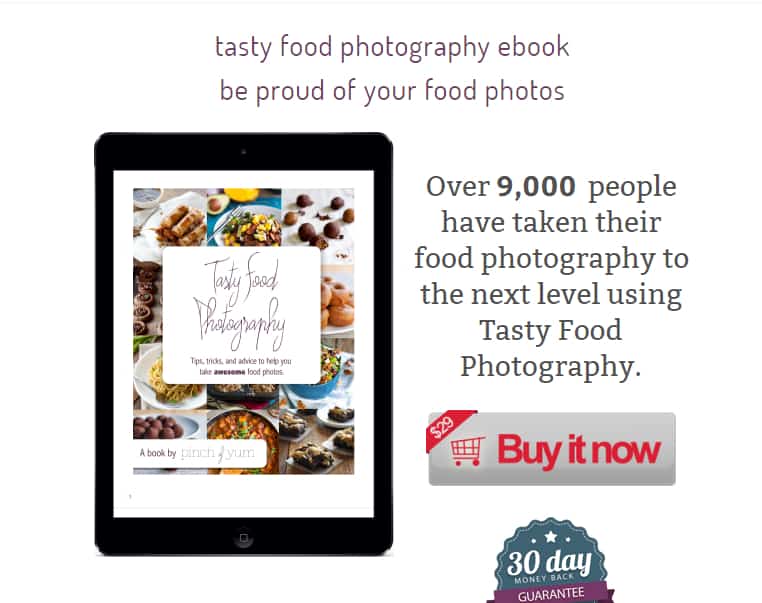 This page also includes affiliate links. They are promoting someone else's product. You can do the same by finding products that your audience will like and create a page for its promotion.
#3. Sponsored Reviews
What comes after affiliate marketing is sponsored reviews. Once you start reviewing products on your blog, many small businesses and companies will notice you.
Then they may reach out to you to review their product. This way you can earn money by charging for reviews.
#4. Selling Products
As you already saw the example of an eBook, you can also create your own products and sell them.
This one is a little hard and my advice is to not jump on it right away. You should first build an audience that trusts you. Then only go for it.
And to build trust, you can create free products like eBooks, checklists and more. This way you will also be able to grow your email list and then use it to make money.
Conclusion
That's everything about creating, running and growing a food blog. You will surely face some challenges in every step of your blogging journey but you can always look up to this guide for help.
I hope that this article has given you a direction and now you know how to start a food blog.
Lastly, I want you to comment below what you're going to name your food blog. Maybe I can help. 🙂