Disclosure: Some of the links in this article may be affiliate links, which can provide compensation to me at no cost to you if you decide to purchase a paid plan. We review these products after doing a lot of research, we check all features and recommend the best products only.
Regardless of if it's a startup or an established company – growth is the only valid metric that dictates the company's success.
A startup must grow quickly – acquire more users and revenue, to circumvent the risk of failing (90% failure rate!).
On the other hand, larger, more established companies are at the risk of becoming irrelevant ($1 trillion at risk in U.S. based companies alone!).
They must focus on pulling in more customers and retaining them as users.
This is where growth hacking comes in.
What is Growth Hacking?
Growth hacking pertains to using low-cost techniques to bring about growth – typically by pulling in new users.
Growth in this context can also mean selling more products or retaining existing customers by intensifying brand exposure and interaction.
The term 'Growth Hacking' first emerged in 2010. Sean Ellis coined it, and its ideology brought about a fast track marketing culture that is booming away.
Loads of companies, most notably tech-oriented startups began to employ these strategies. The growth tactics generated more leads, boasted higher conversion rates, and significantly increased both brand awareness and perception.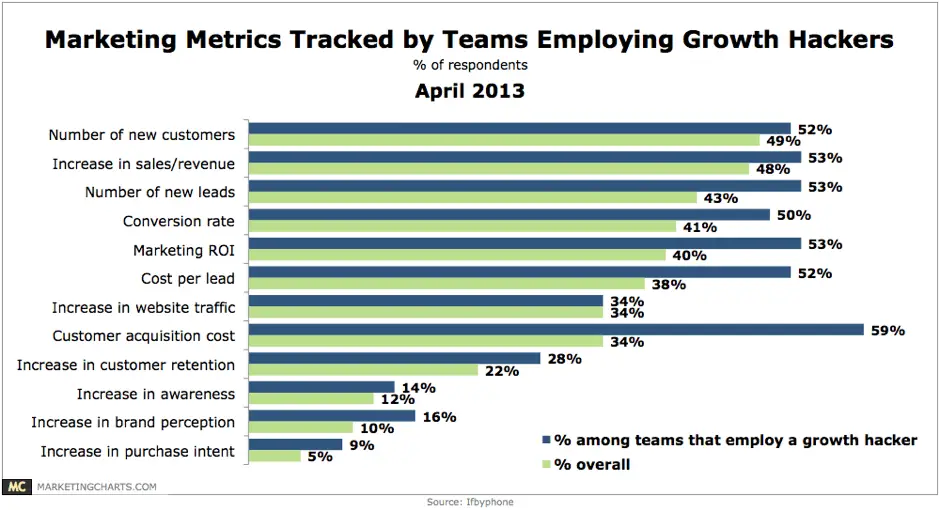 Source: https://www.marketingcharts.com/customer-centric/analytics-automated-and-martech-29037/attachment/ifbyphone-growth-hackers-and-marketing-metrics-apr2013
According to the State of Inbound, generating leads and traffic are two of the most challenging goals that marketers struggle with.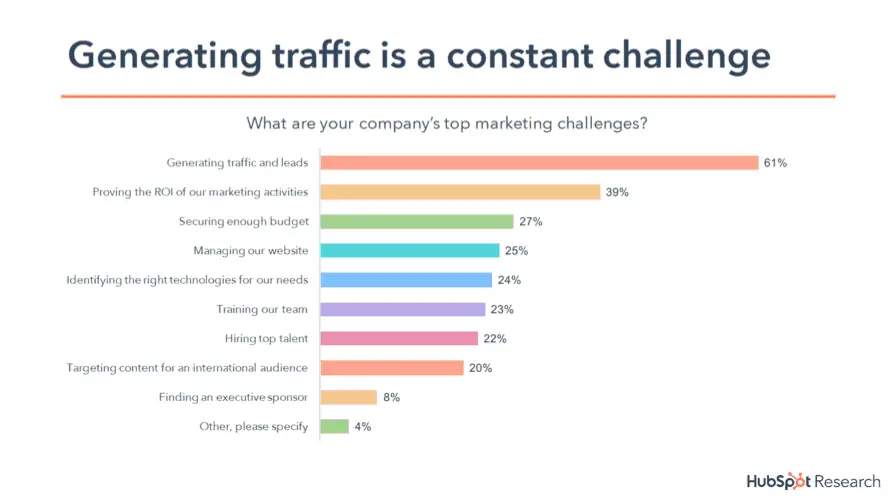 Source: https://cdn2.hubspot.net/hubfs/3476323/State%20of%20Inbound%202018%20Global%20Results.pdf
Not only does growth hacking enable marketing teams to overcome these challenges, but it also allows them to track their progress and will enable them to make amends along the way.
The marketing industry changes its focus every few years as a response to change in trends.
Growth hacking is an in-demand skill, and the trillion-dollar industry has morphed to adopt it as a critical marketing tool.
Here is a brief rundown of how growth hacking is done.
How to do Growth Hacking:
'Growth hacking' is an umbrella term – and there are multiple strategies that can be employed to boost growth.
Here are some of the effective broad growth hacking tactics anyone can try:
Blogging: People from across the globe use the internet to scour for entertainment, information, and opinion. Content consumption is now an integral part of daily life.
Creating and putting up high-quality content is a super effective growth tactic.
Email marketing: Integrating an email form to a website and building a mailing list is one of the most effective ways of increasing brand interaction.
The average ROI for email marketing is $38 for every dollar invested.
CTAs: Regardless of what the website is about, having a call-to-action is a must.
CTAs are more effective than Google's AdWords.
Supplying value for free: Be it a monthly newsletter, an e-book, or a trial for your services, offering free stuff to your visitors is one of the best ways of improving brand engagement.
Free trials average a 60% conversion rate.
Looking at other brands' approaches to growth in the market and their circumstances will help you better understand which tactic is best suited for any given situation.
Here are 15 companies that hacked their growth in the market.
Incredible Examples of Growth Hacking:
#1. Uber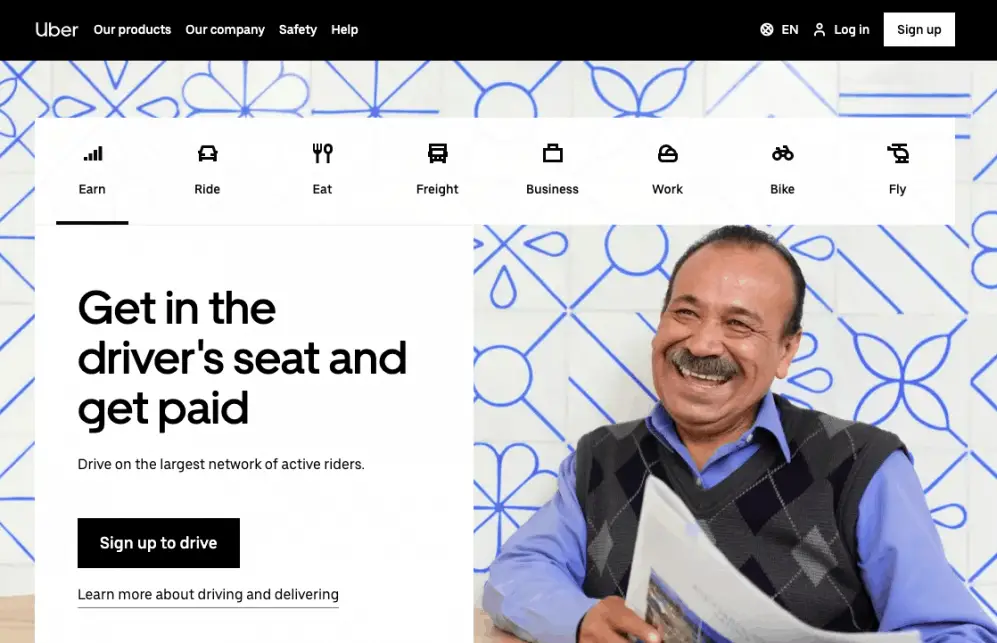 This ridesharing behemoth boasts 110 million users worldwide and dominates the ridesharing market, holding a 70% market share.
As reported by Statista, the ride-sharing platform generated a whopping net revenue of $11.3 billion in 2018 alone and is currently valued at $76 billion.
One of Uber's most compelling growth tactics is their referral program. They have a separate referral program for drivers and passengers.
92% of all consumers trust recommendations from friends and family more than advertising. Leveraging word of mouth in this way, and offering free rides to both referrer and the new customer expanded their userbase exponentially.
Their review system was an instant hit and made it easier to avail of quality services.
Another super useful growth hack Uber uses to date is the viral promotion tactic. Although this tactic may seem simple, every such promotion makes brand engagement go through the roof.
#2. Airbnb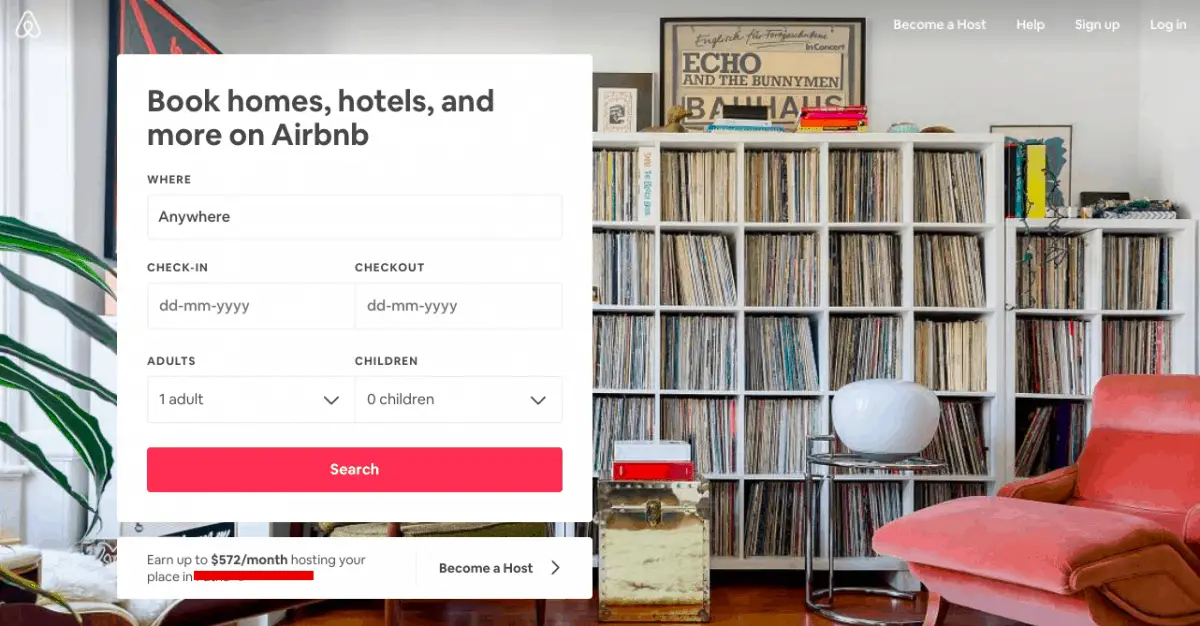 Over two million people check into an Airbnb every night.
In 2017, Airbnb reported a gross revenue of $2.6 billion. The company is valued at $38 billion and claims to have generated over a billion dollars in gross revenue in the second quarter of 2019.
Airbnb's famous Craigslist growth hack dates back to the company's 'lift-off' stages around 2010.
They realized that Craigslist had a massive userbase that Airbnb can utilize. The founders also realized that the people on Craigslist represent their ideal target audience.
So, they began to ask hosts also to post their listings on Craigslist. A little later, a bot was built that would automatically post new Airbnb listings to Craigslist.
Another effective, but slightly grey-hat marketing tactic Airbnb used initially is Craigslist listing farming. If a user posts a listing on Craigslist, they'd receive an email from a "fan" recommending Airbnb to them.
More often than not, the person would jump ship and post to Airbnb instead.
#3. Instagram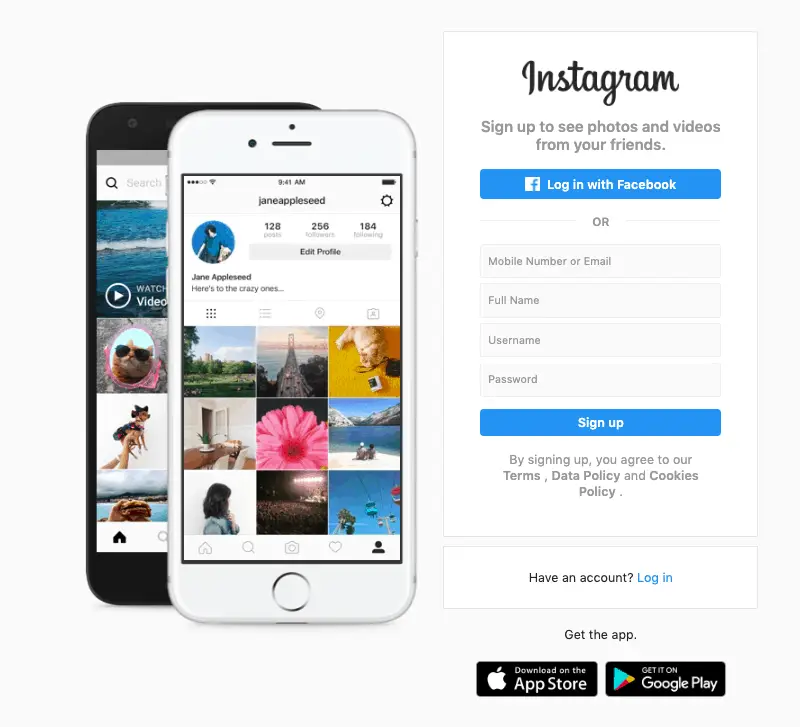 It is one of the most popular social media platforms. Instagram has over a billion active users and is the second most-preferred social media platform.
According to Statista, Instagram generated $6.84 billion in 2018 and will make at least 14 billion dollars in 2019. The platform is worth over $100 billion.
A product as polished as Instagram for image sharing didn't exist back in 2010. The great idea and execution fuelled the company's rapid growth.
It grew so fast that the founders struggled to keep it from crashing from all the new users flooding in.
Facebook bought Instagram for $1 billion in 2012, polished the platform, and set up a robust business model that would bring in over half a billion dollars in three years.
#4. PayPal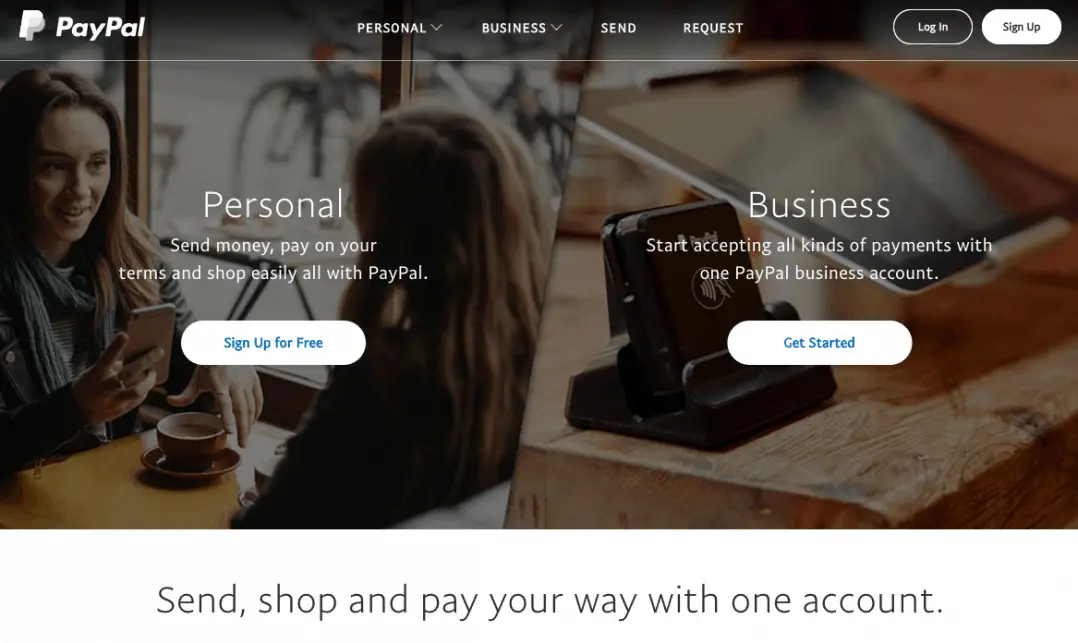 PayPal dominates the online payment market. This popular gateway holds an impressive 60.18% market share.
For the past three years, PayPal has consistently processed over 100 billion dollars. In the second quarter of 2019, PayPal processed a net total of 172.36 billion dollars.
Their net income in 2018 was $2.05 billion. The company is worth over $61 billion.
PayPal's referral program is, to date, one of the most effective marketing programs ever carried out. After just one month of its launch, PayPal has acquired over 100,000 customers.
As the customer base grew, they gradually decreased the incentives until they reached their goal.
PayPal also manufactured popularity using eBay. The team approached the largest sellers on eBay and offered to sell them products at lucrative prices, with one condition – they pay them using PayPal.
With more and more sellers using PayPal, eBay eventually integrated PayPal as an official payment option on its platform in 2003.
#5. Facebook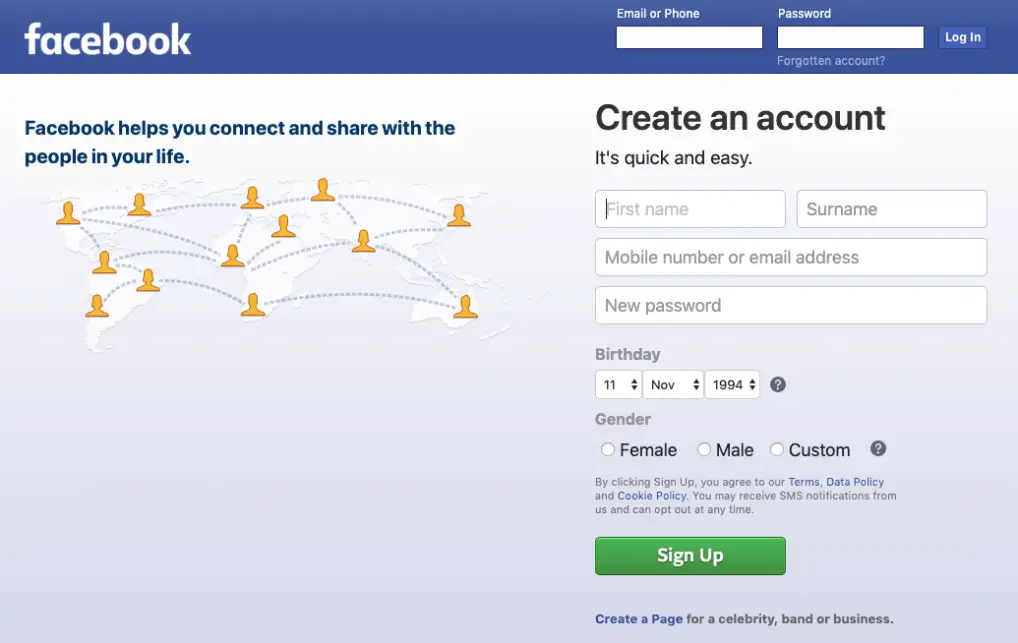 Facebook is the world's most famous social networking platform. In the second quarter of 2019, it had 2.4 billion monthly active users, making it the most preferred social media website globally.
Facebook generated a total revenue of $55.8 billion in 2018. The company is worth over $540 billion.
In a Forbes interview, Andy Johns, who was a growth hacker at Facebook in their initial stages, spoke about the methods they used to grow at such a rapid pace.
The most effective tactic was enabling embeddable badges/profile widgets for users to embed on their websites and blogs.
These generated billions of impressions each day. The links were clicked millions of times a day, and accounts were subsequently made due to a rise in interest.
Facebook also began to acquire service providers from all around the globe. The technology these companies possessed enabled Facebook to procure more email addresses.
#6. LinkedIn
LinkedIn boasts over 660 million users. A study in 2017 found that over 122 million people have been invited for an interview through LinkedIn.
As of 2019, LinkedIn has over 20 million job postings from across the world at any given time.
According to Statista, LinkedIn generated over $5.2 billion in revenue in 2018. In 2019, its projected revenue exceeds 6.75 billion dollars.
LinkedIn, too, used referrals to achieve virality. However, the referral program employed was more traditional than modern – Reid Hoffman, the founder, used his network of successful friends to lift LinkedIn off the ground.
In a CNN interview, Reid speaks about how the 13 people associated with the company invited 112 people to join the platform.
Growth was slow, but the platform gradually began to gain traction in Silicon Valley. By the end of the first week, they had over 12,000 registered users. In a year, the company had amassed over 500,000 users.
In 2005, the company launched three new revenue streams: job listings, advertisements, and subscriptions. These made LinkedIn super profitable in 2006 (bringing in over $10 million!).
#7. YouTube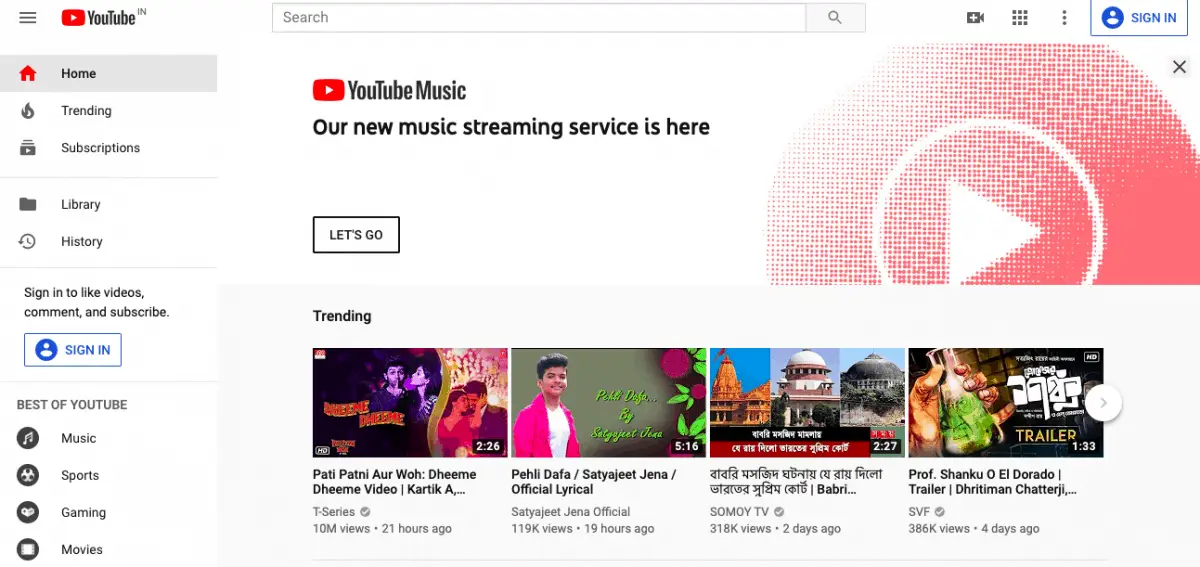 Each day, over one billion hours of video are watched on YouTube. It is the second most visited site globally.
The website is worth over $160 billion by itself, not considering the revenue Google generates. YouTube will generate an estimated 11.76 billion dollars in ad revenue in 2020.
YouTube hacked its growth by making the content on their website easy to share.
Back in 2005, there was no easy way to share videos, and enabling sharing video using embed codes on blogs, and even other websites put YouTube front and center.
This move not only made their brand more recognizable, but it also helped create the necessary backlinks that propelled their site's popularity.
Their strategy worked, and by 2015, YouTube was processing over 3 billion searches every month.
#8. Hotmail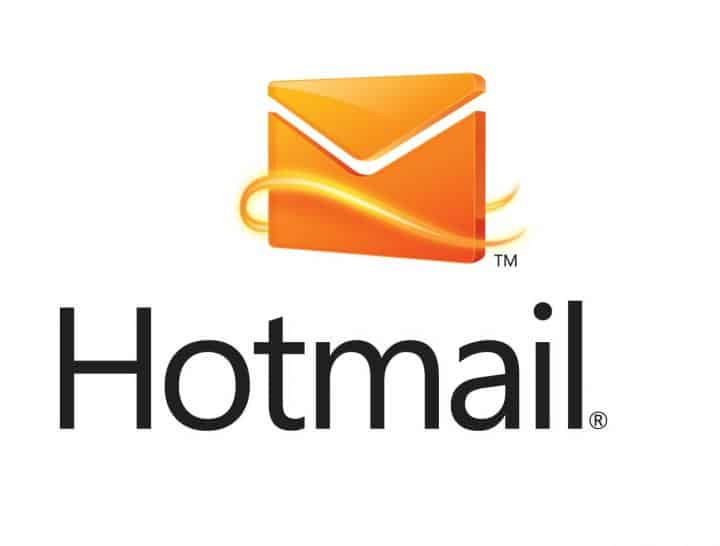 The email service launched in 1996. Only 20 days after its launch in July, over 20,000 people were already using Hotmail.
It was growing so fast that the service caught Microsoft's eye and was sold for a whopping $400 million in 1997. At this point, Hotmail had already amassed 12 million users (which was 1/5th of all users on the internet).
How? It was because of an ingenious marketing tactic.
The founders came up with a way to pull new users without having to spend any money. They included a "Get your free email at Hotmail" signature at the end of every email that was being sent.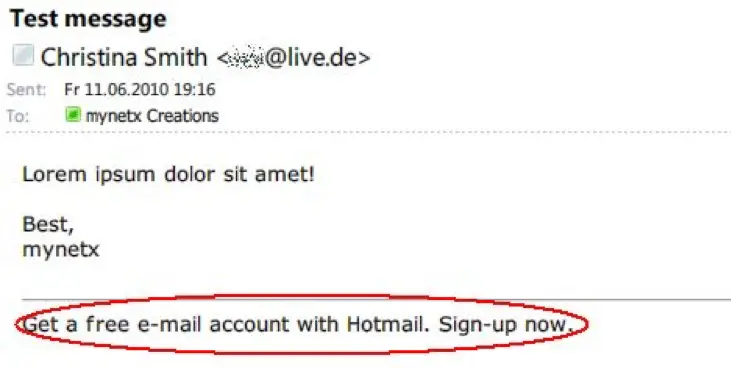 Source: https://www.flickr.com/photos/mynetx/4690702547
When the tag was clicked, the recipient was redirected to a sign-up page using which one could create an account quickly.
#9. Gmail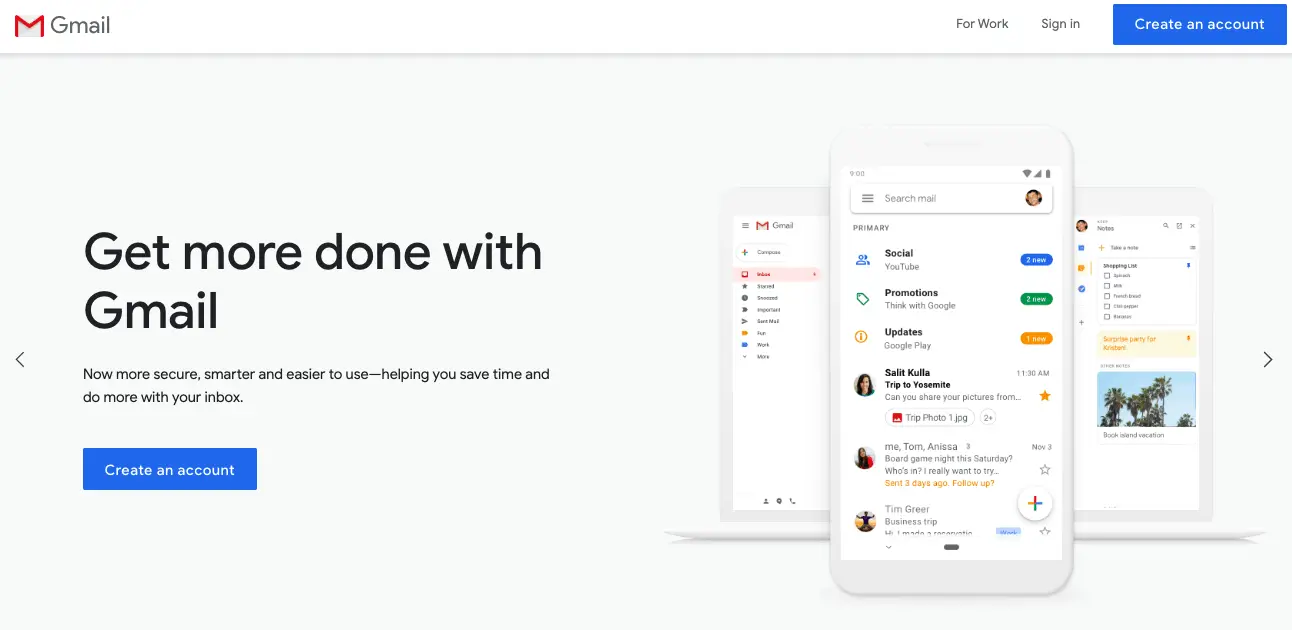 In October 2018, Gmail had over 1.5 billion active users. It is the world's most used email domain.
Gmail wasn't always this popular. However, when it was launched in 2004, it had much better email management capabilities than its competition, which made it highly desirable.
Google generated hype for its email service using scarcity as a marketing tactic.
Gmail was initially invite-only. Limited 'invites' were granted to existing users, which created a lot of demand for the service.
The invites were so desirable that people began to auction them. You would find people selling invites on eBay for as much as $125 per invite!
#10. Groove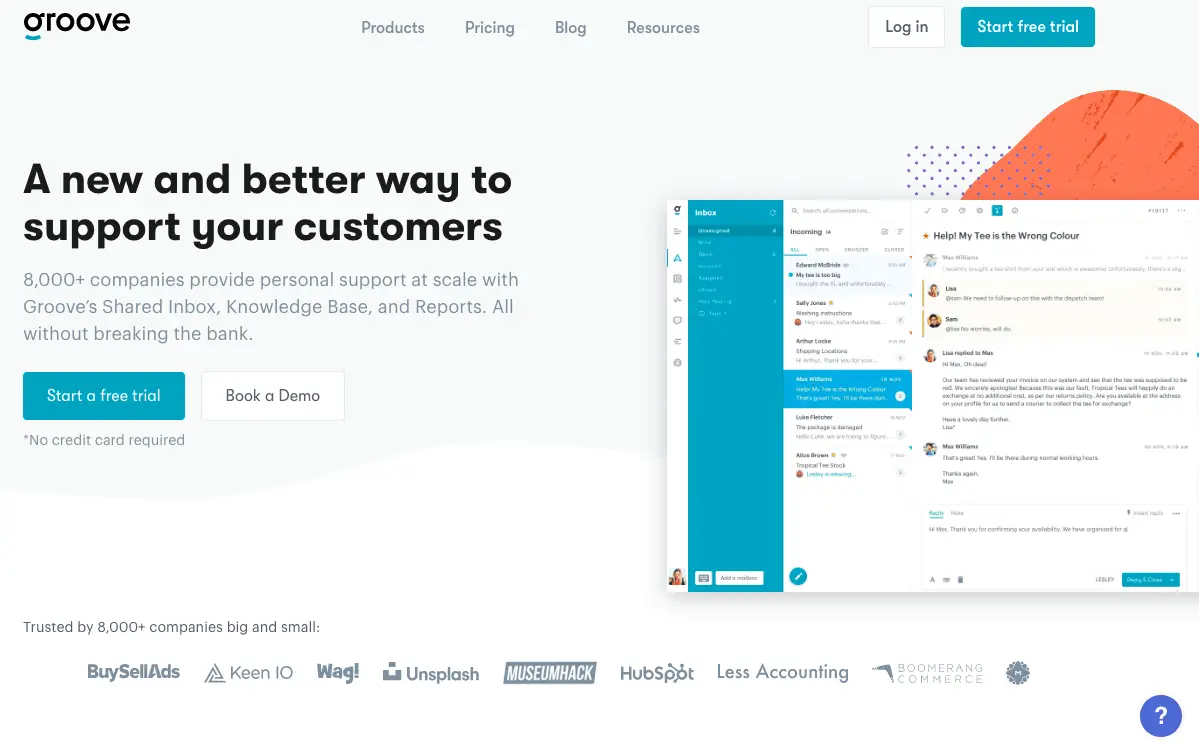 Groove had their "aha" moment when Alex Turnbull, the CEO, realized that no other SaaS company employed content marketing as a growth tactic.
The company's user base exploded when Alex decided to openly share his experiences with his audience using the Groove blog.
He also reached out to customers, asking them why they signed up with Groove. This supplied valuable insight and enable better marketing.
Now, Groove is positioned to make over $10 million a year.
#11. Dropbox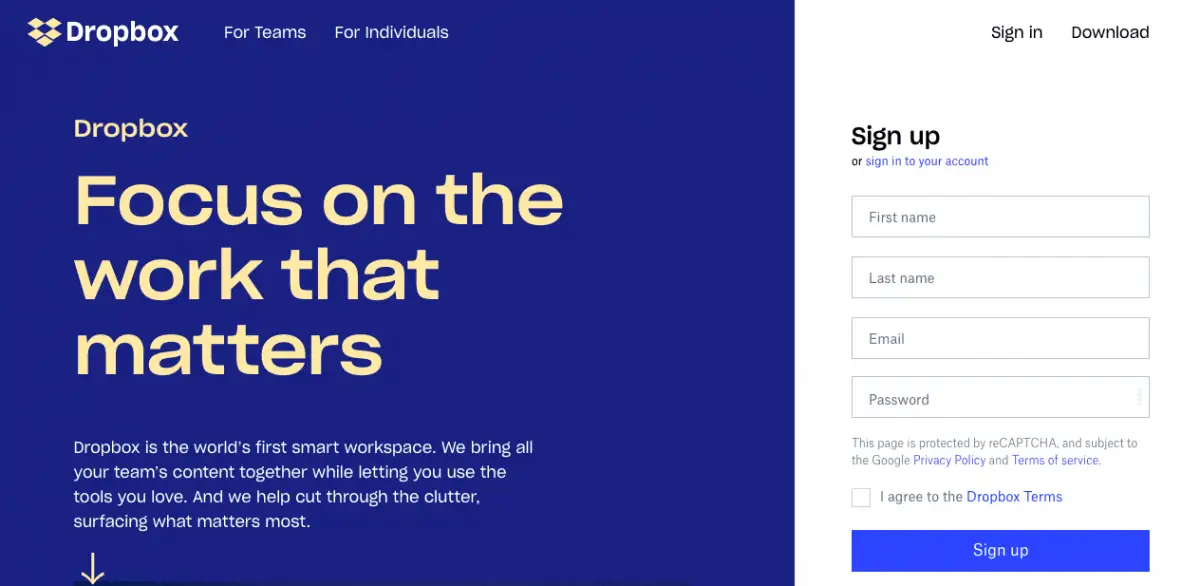 In April 2009, just two years of its inception, Dropbox had amassed one million registered users.
Another million users had joined by September 2009, and another million by November in the same year.
The rapid growth is a result of the company gamifying their services.
Existing users would get additional online storage when they completed particular challenges. Inviting other users, following their social media handles, sharing feedback, and even uploading files from select devices added more and more space to the user's account.
The company is worth now worth over 12 billion dollars and generated $400 million in the third quarter of 2019.
As of 2018, Dropbox has over 12.7 million paying users.
#12. Netflix
Netflix currently has over 158 million paying subscribers from across the globe.
Netflix has been in the movie renting business for over two decades. However, it grew into a household name only because of targeted marketing.
Retargeting the company's finances to focus on the booming streaming industry gave the company more marketing flexibility.
Investing capital generated into making exclusive movies and TV shows also gave Netflix an edge over its competitors.
Catering recommendations based on location and culture made their service super appealing.
The company generated a little over $18.8 billion in 2019 and is worth $136.33 billion.
#13. Shazam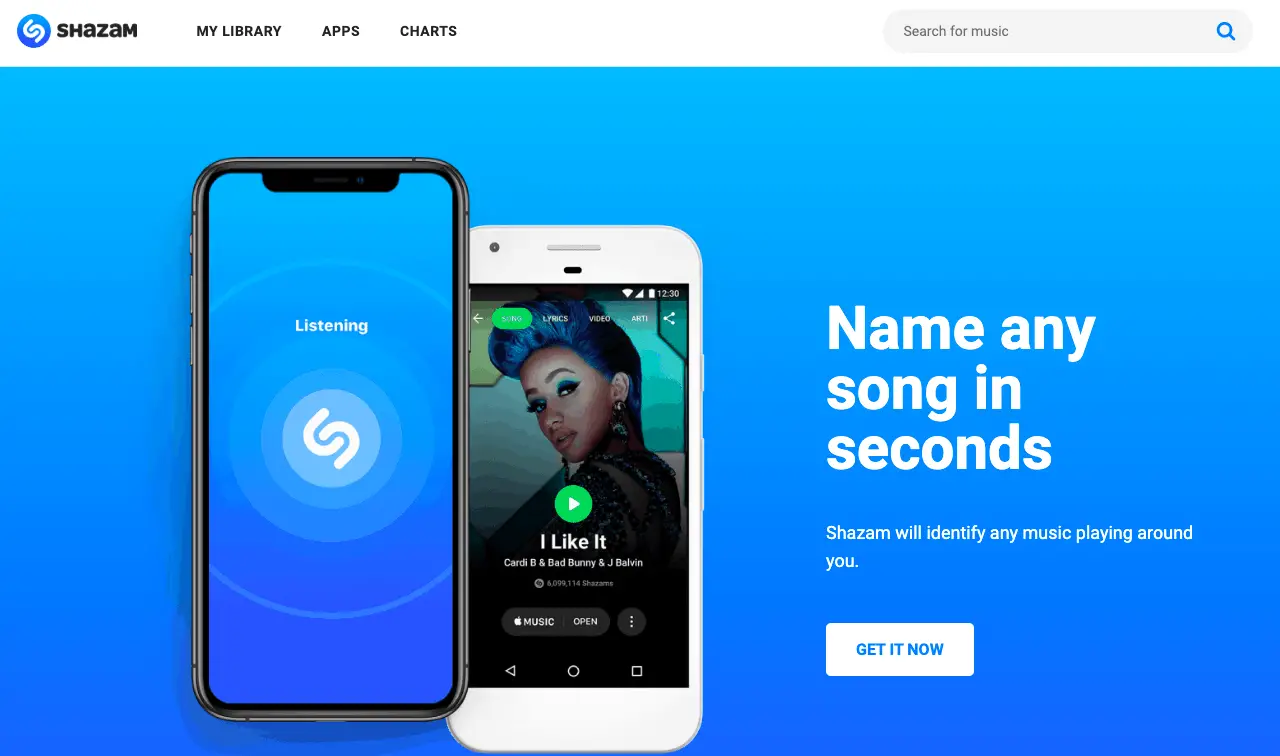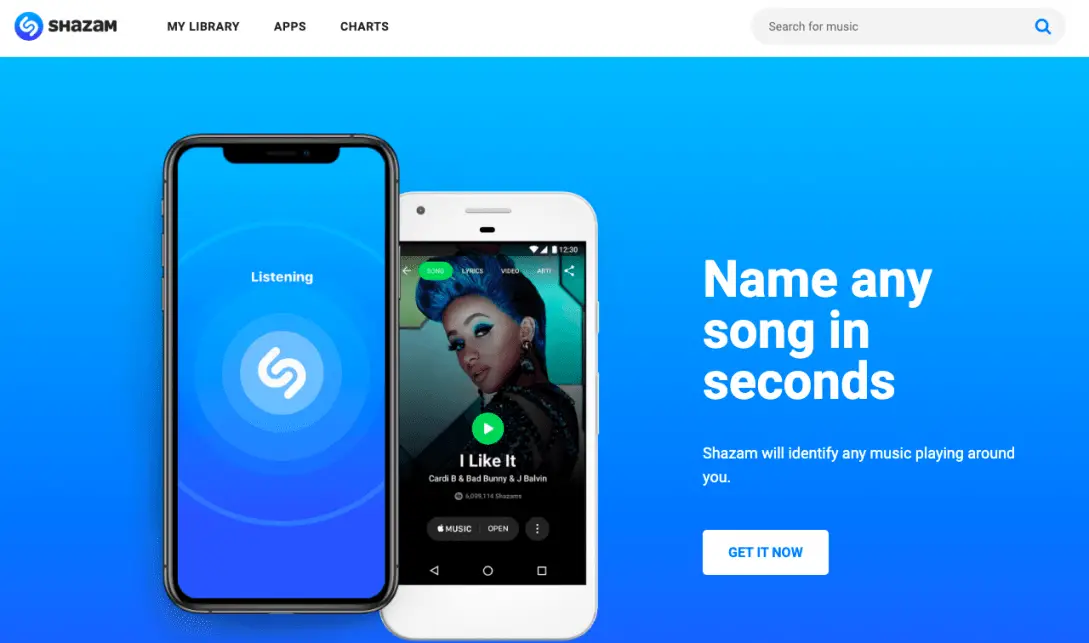 The app has been installed over one billion times!
Shazam was perfectly positioned to make great use of word of mouth marketing. When it was first launched in the UK in 2002, it was known as 2580.
It was an extension that, when dialed, would pick up the audio and return a message with the name of the track and its artist.
It became super popular in a matter of months.
As of 2018, the service is actively used by 478 million people.
#14. Slack
Slack has it's name up in the fastest growing business's hall of fame. It went from zero to being worth seven billion dollars in less than five years!
The reason for the app's rapid growth is excellent timing and better PR.
With more and more startups popping up and rapidly scaling their growth, there was a need for these teams to organize internal communication better. Slack was the answer to every startup's communication needs.
The PR team came up with a great hook, "The Email Killer." Using the founder's reputation from their previous successful venture, Flickr, the PR team connected with multiple tech publishers and attracted new users at an exponential rate.
#15. HubSpot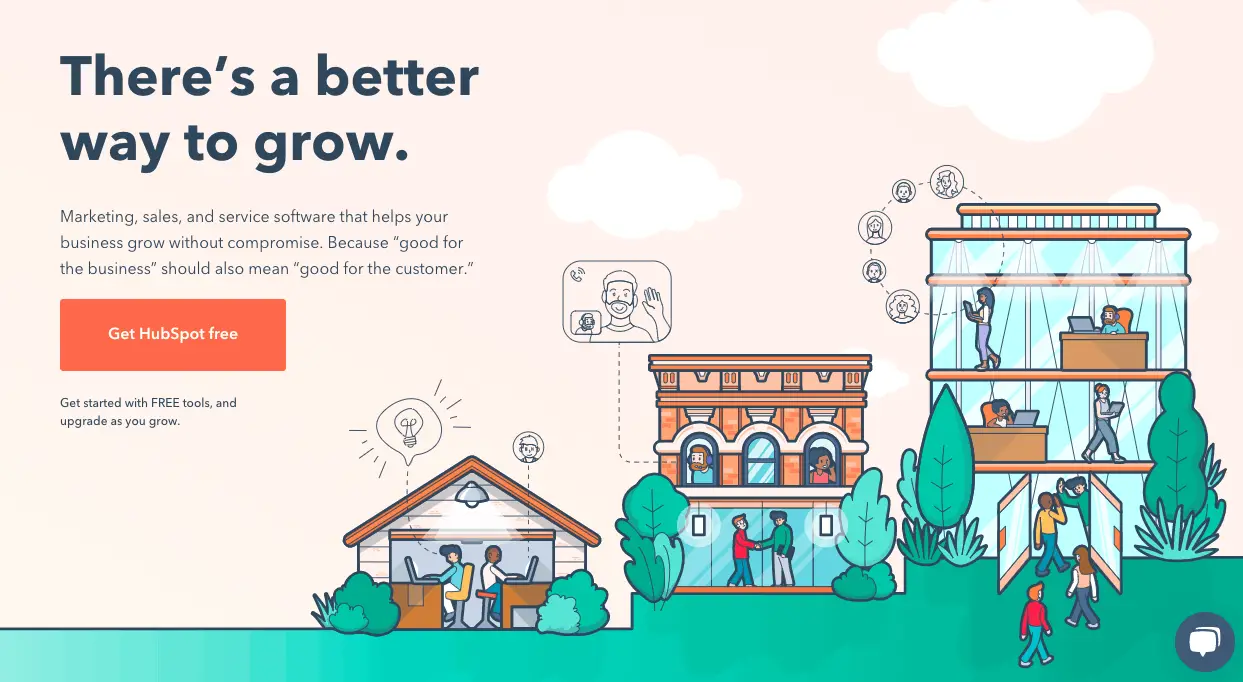 Hubspot is valued at over six billion dollars and generated $513 million in 2018.
HubSpot gained popularity by supplying free online tools for people to gain insights about their website and their Twitter account.
These free tools were handy marketing tools and acted as a catalyst for HubSpot's initial growth.
Another super effective tactic that HubSpot employed is their blog. They put up content that added a lot of value to readers' lives.
The CTAs were tailored to match the post they were reading, which made for better conversion rates and higher brand engagement overall.
Growth hacking is a relatively new marketing tactic. Although we can trace some similar tactics back to their older, offline origins, it has been around for about ten years.
However, in this short time, we have already managed to create highly-effective techniques and even labeled some for conventional use.
Following these techniques can work, but the real key to hacking growth lies in thinking analytically and identifying growth opportunities.
These companies found ways for people to start talking about their product and start adopting it.
At the end of the day, people must connect to the brand in powerful ways for the brand to gain momentum in the market.
Even the most fruitful modern marketing tactics are based on the principle of people connecting – either with the company itself or with one another using the company's services.
Content marketing and social media marketing work so effectively for this reason.
Referral programs used by Uber and Dropbox, Gmail, and Hotmail's invite system and LinkedIn's networking tactic allowed people to connect and gain value over their connection.
When YouTube enabled sharing videos freely, It also allowed people to connect without limitations.
Finding the right pattern and tailoring it to work with the target user base is the right way to hack a company's growth. Nonetheless, the most effective growth hacking tactics are those that find ways to connect people.