Disclosure: Some of the links in this article may be affiliate links, which can provide compensation to me at no cost to you if you decide to purchase a paid plan. We review these products after doing a lot of research, we check all features and recommend the best products only.
Ecommerce has dramatically improved B2B and B2C retail businesses to a whole new level.
By the year 2040, it's predicted that 95% of overall sales will be through eCommerce.
Thanks to digital commerce, people can shop from their digital screens without having to move an inch. They also get a lot of variety, offers, and high-quality services.
Especially during the current pandemic, eCommerce has paved the way to achieve its all-time high and showcase its potential.
Online retail sales increased 32.4% year over year in 2020 and are up 39% in Q1 2021. (Source)
Running an eCommerce business is not easy. Entrepreneurs have to take care of lots of variables to do e-commerce business.
They must take care of manufacturing, production, packaging, warehousing, logistics, courier services, customer services, and advertising & marketing.
You can also dropship products to automate a few steps of dropshipping and focus on other few.
Let's understand more about dropshipping.
What is Dropshipping
Dropshipping is a form of retail business where you accept the orders from the customers and fulfill those orders while not holding the inventory by yourself at a warehouse.
When you receive the order, you directly send the order details to a third-party entity, vendor, or supplier, who will pick, pack, ship, and deliver your product to the targeted customers without you having to be involved.
In dropshipping, you don't have to physically come in contact with the product that you are selling.
Your job is to bring orders, and the order fulfillment procedure will be handled by a trusted and experienced entity.
It might sound like a glamorous and easy job, but dropshipping is ultra-competitive and requires lots of groundwork to make it sustainable and profitable.
Let's understand what things that you should keep in mind before jumping into dropshipping.
Important Steps of Dropshipping
Let's have an overview of what things you should take care of if you want to dropship products.
Robust logistics
Ensure that the logistics are taken care of with maximum robustness so that you can fulfill orders of any size and your supply chain process is on-point so that you don't miss a chance to cover a broader reach.
Scouting products and finding a supplier
There are millions of products that you can dropship.
But you need to pick and choose what works at a given moment and what you can fulfill with maximum success rate.
Plus, you will find hundreds of suppliers, wholesalers, and retailers that can fulfill the orders. So your job is to identify the right one who can maintain profitability and provide quality services.
Advertising and marketing
As a dropshipper, your job is to bring sales. Therefore, you have to advertise and promote your product through intelligent advertising and marketing that generates maximum conversions.
What is SaleHoo
SaleHoo provides an effective platform for business owners to tackle their needs of finding a wholesaler or retailer. They can partner with reliable suppliers and sell products. Let's have a brief overview of their features to know what the tool does.
Find Dropship Suppliers
Salehoo provides thousands of trusted dropship suppliers to choose from.
From getting the details of the product catalog to acquiring the supplier's contact info, you will find everything on Salehoo.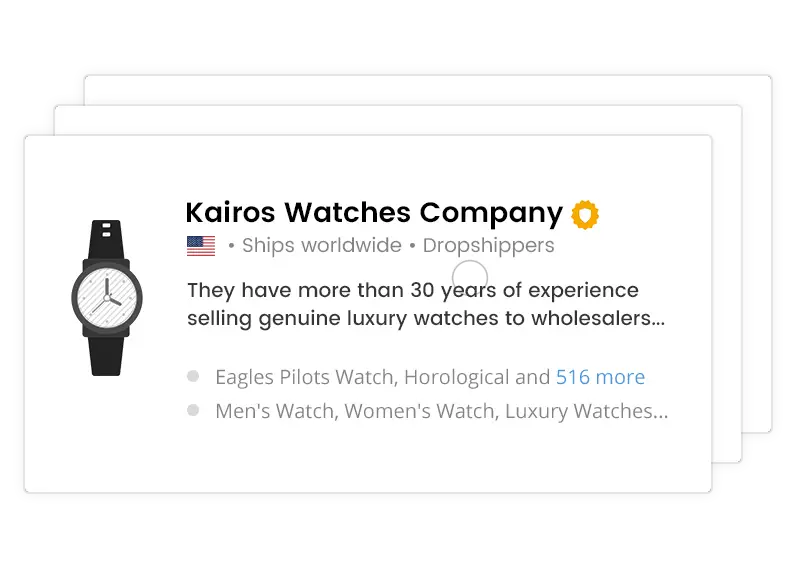 It also shares the destination that a supplier covers so that you can make an informed decision whether to go with that supplier or not.
SaleHoo covers multiple niches starting from fashion, accessories, electronics, health and fitness, beauty, home improvement, garden, and a lot more regarding the support of categories.
Even if you have domestic or international shipping, you can find suppliers options on SaleHoo accordingly.
If you want to begin with novel investment, you can also filter suppliers with low or zero investment fees. SaleHoo shares that 70% of their suppliers don't need an application fee. You save suppliers' details inside the Salehoo dashboard to quickly access the information.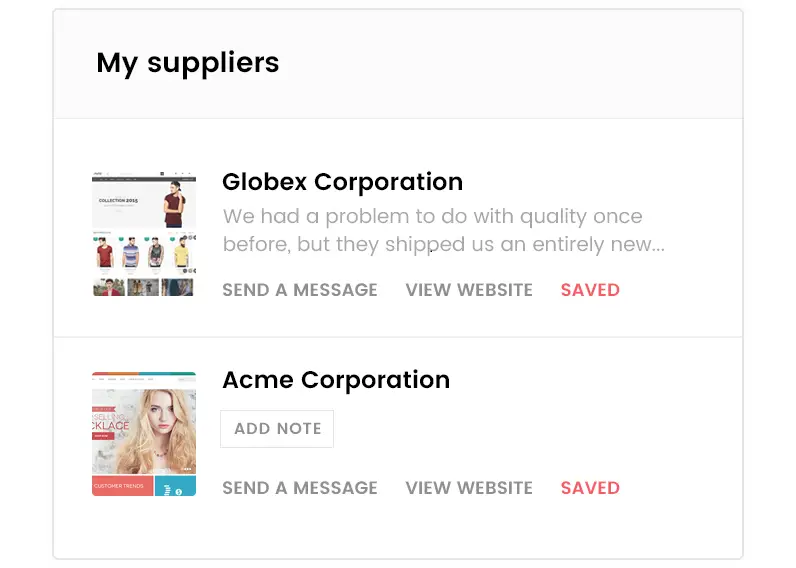 Find Wholesale Suppliers
Salehoo has a database of 8000 trusted wholesale suppliers whom you can partner with to build a stock of your products affordably.
Find contact details, check the product catalog, and verify the quality of service—everything from the dashboard of SaleHoo.
You can also check which locations they serve to and from to make informed decisions whether to go for that supplier or not.
SaleHoo has suppliers of popular brands like Adidas, LEGO, 3M, Oakley, Disney, and hundreds of others.
It covers home improvement categories, kids, fashion, accessories, health & fitness self-care, electronics, lifestyle, and more.
The beauty of this feature is you get all the branded products across different categories at a minimal price point since you are dealing at wholesale price.
Hence you can book maximum profit by making intelligent decisions, all of it through a single dashboard of SaleHoo and without going anywhere else on the web.
Market Research
For an online retail business, market research plays a pivotal role in a business's success. Because with market research, sellers get the idea of what type of currently underrated yet favorite products whose sales will churn a maximum profit.
If this research is not done correctly, sellers will test many different products on a trial and error basis, which will result in too much ad spend and loss of money.
On the other hand, if certain products would generate profit, sellers can decide whether to sell them or not. Therefore, market research is essential in dropshipping.
With SaleHoo, you can find products that actually sell. Thanks to its Market Research tool.
It will give you sales rate and competition data to evaluate the profit margin capacity of that particular product.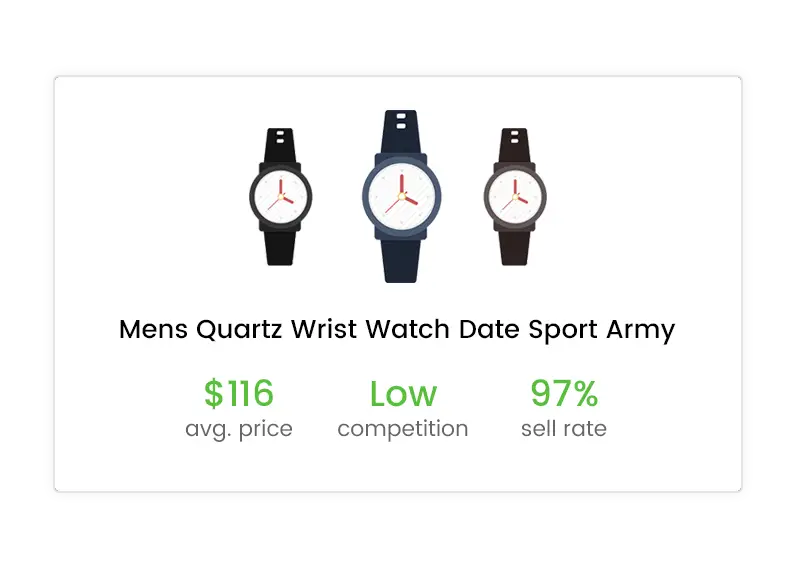 You can tap into the least competitive niche to book maximum profit through Market Research.
They will let you choose a price range that you can pick and invest in for your products.
This will save you hours because now you can pick and choose the different range of products to invest in as per your affordability.
What I love the most about this Market Research feature because it gives you month-by-month trends to identify what products would sell the most at a given particular time.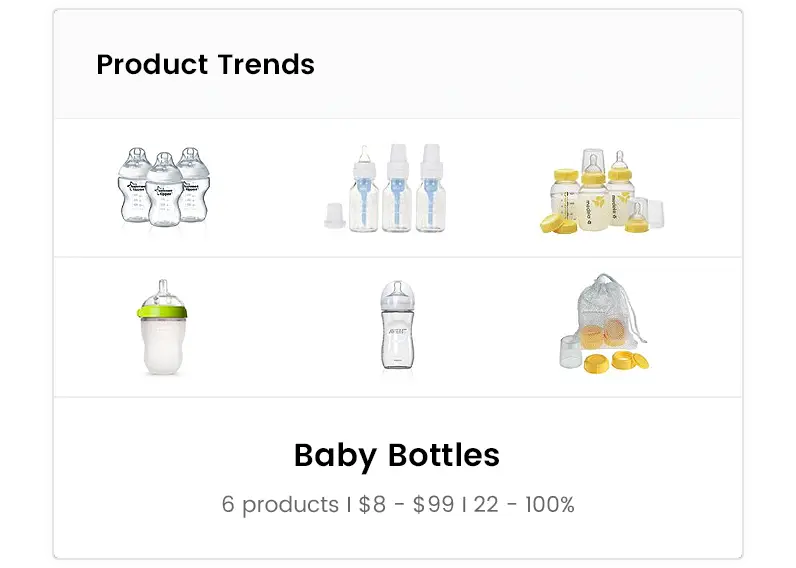 Ultimate Training Modules
Being around like-minded people is the right thing that every entrepreneur should seek to build a business online, especially during the time when most of us are working online and remotely. Being around like-minded people builds a winner's mindset and fuels inspiration.
With SaleHoo, you get access to a thriving community with around 137,000 like-minded people discussing and sharing eCommerce business ideas.
Also, you get access to step-by-step guides, videos, and training modules.
SaleHoo also gives email and live chat support. So, whenever you get stuck, you can quickly get in touch with the support of SaleHoo and get answers.
Comprehensive Dashboard
SaleHoo's dashboard is the right tool to centralize your eCommerce and dropshipping business.
You can save your favorite products' and suppliers' data and can access them with just a click anytime and anywhere.
SaleHoo gives you a dedicated inbox inside their dashboard. You can use that inbox to connect with suppliers, receive replies to your message and talk with them on live chat. This way, all your commercial communication is streamlined under one roof.
You can also search and filter messages as SaleHoo stores the history of all the conversations on its cloud storage.
The dashboard will also show you the progress of training modules to get an overview of how many modules you still need to complete.
You can also stay on top of all the notifications and conversations happening in the forum, so you get to stay updated on all the meaningful conversations happening in the community forum of SaleHoo.
Efficiently Automate Dropshipping with Shopify
The features we have discussed so far are provided to customers under SaleHoo's one service, SaleHoo Directory.
Their second service is SaleHoo Dropship.
With this feature, drop shippers can automate major website management activities if their store is hosted on Shopify.
In Dropshipping, AliExpress is the primary source of finding winning products.
But finding winning products from millions of products from AliExpress is a daunting task. Then, you need to upload that product to your store to sell it through your private website.
Most emerging drop shippers go through these two sourcing products from AliExpress and upload them on their site.
With Salehoo, you can automate these two processes.

To start using SaleHoo, you need to sign up with the Shopify application. Once you connect the Shopify application, SaleHoo can directly communicate with your store to upload, manage and track the products on your behalf.
Then, you can research products from AliExpress from the hand-picked options from SaleHoo, who have made your job easier by giving you the winning products without you having to browse the eCommerce marketplace yourself.
SaleHoo does all the heavy burden, and you only need to pick and choose which product you want to sell, and SaleHoo will upload that product directly to your store from AliExpress listing.
Uploading products can be done in minutes.
So, you get double benefits in saving time.
Saving time in finding products from AliExpress.
Saving time in uploading those products to your store.
Unparalleled Educational Resources
Another core product of SaleHoo is its massive playlist of eCommerce training and courses.
They have partnered with experts and professionals of the industry to develop modules that can help others master the art of eCommerce and dropshipping.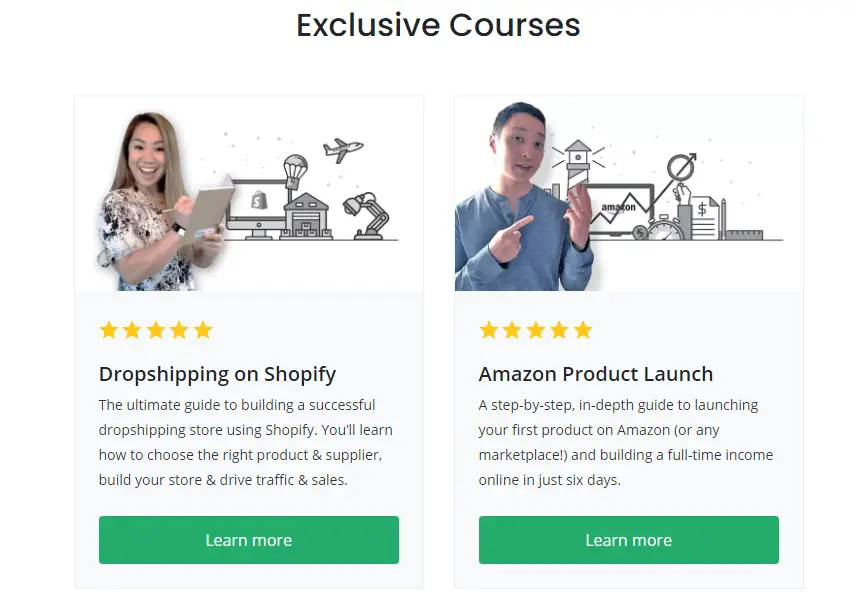 The experts who are teaching in these courses are six to seven-figure store owners themselves, they know what methods are the best, and therefore they have curated actionable videos so that others can learn quickly and others don't have to go through the unnecessary grind and do the mistakes that most newcomers do.
SaleHoo hosts 13 hours of on-demand video lectures with 30 plus bonus educational resources powered by 100+ tips and hacks to skyrocket your eCommerce sales.
With this product, you also get access to constant personal support. In addition, you can get in touch with SaleHoo educational experts and get answers to your questions.
Pros and Cons of SaleHoo
Every product has two sides. Depending on your requirements and where you belong, you need to make the purchasing decisions.
In Salehoo, here are a few pros and cons.
Pros of SaleHoo
Customer Support
Any product you choose with SaleHoo, you get 24×7 dedicated customer support, so you no longer need to worry about getting stuck at something and keep looking for help for hours. The SaleHoo professionals will revert to your queries on emails and live chat.
Direct Access to Suppliers
Finding a reliable supplier for your eCommerce business is a tough nut to crack. Because you have to make sure that your profit margins are intact while the product delivery experience is not compromised. With SaleHoo, you get access to 1,000+ professional and experienced suppliers within a couple of clicks.
Automation with Shopify
SaleHoo serves you with hand-picked winning products from AliExpress, and you can import those products directly to your Shopify store. So, your manual work is taken care of, and you can direct your focus on creating advertising and marketing campaigns to generate maximum sales for those products.
Effective Market Research
This is one of the core benefits that make SaleHoo a no-brainer tool for all the emerging dropshippers. You can identify upcoming and ongoing trends and get the product ideas at your fingertips. Thanks to SaleHoo, you no longer have to go from platform to platform to see what is working right now. Plus, you can also access the reliable supplier for every product that Salehoo shows.
Excellent Training Module
You can learn from the best and watch the training modules to master the art of Dropshipping. You also get access to them to ask any questions.
Straightforward Pricing Structure
SaleHoo does not have hidden fees on any plans and products. There are monthly, yearly, or lifetime plans depending on which product you go with.
Money-back Guarantee
SaleHoo guarantees 100% satisfaction to customers with its 60-day money-back guarantee. So, if you don't like the tool, you can claim your funds by sending an email to [email protected].
Cons of SaleHoo
Number of Products for Advanced Dropshippers
If you are a professional dropshipper, you look for unconventional and unique products and leverage the nonexistent competition to book higher profit margins for your brand.
But SaleHoo supports only 1.6 million products. It's not a small number, but there are millions of other products that dropshippers should know to quickly maximize their earnings.
Supports only Shopify
Let's say your business is hosted on Magento, Opencart, or WooCommerce, then you cannot utilize SaleHoo Dropship. It can only scout, scrape, and import products from AliExpress to your website provided the latter is hosted on Shopify.
No Marketing Insights
Do keep note that how you promote the product matters equally as finding and shipping the product. While SaleHoo streamlines your product research activity, it does not share how to advertise and promote. You still need to figure that out yourself.
FAQs
What is the pricing?
The pricing is divided as per product.
| | | | |
| --- | --- | --- | --- |
| Product | Monthly | Annually | Lifetime |
| SaleHoo Directory | $67 USD | – | $127 USD |
| SaleHoo Dropship | $27 USD/$97 USD | $270 USD/$970 USD | – |
| Educate | – | – | $47 USD/course |
How is the 100% satisfaction guarantee insured?
If you are not happy with the tool after your first purchase, you can shoot an email to [email protected] along with your receipt number to get a complete refund.
What if there is no supplier for my product?
If you want to request a supplier for a product, just send them an email to [email protected]. If they don't find the supplier, and if you're eligible for a 60-day refund policy, they will give you a refund.
What are the mediums of communication?
24×7 personal email support. If you prefer other channels, you can get chat support and discuss your queries with the support staff inside the members' forum.
How is the payment processed?
It is accepted via ClickBank. It supports all the major credit cards, debit cards, and international cards. You can also pay through PayPal.
Conclusion – Should you go with SaleHoo
If you're just beginning your journey as a Dropshipper, you should definitely try this tool. It has all the helpful features that are value-for-money to someone who is just starting out.
Along with finding products from AliExpress, you can also automate the product uploading to your Shopify store, which is a prominent time-saving feature. In addition, you get direct access to suppliers and wholesalers, again a beneficial tool and save you a lot of manual work and time.
You get a 60-day money-back guarantee. So, if you are not satisfied with the tool, you can always claim a refund.
Let me know what you think of this tool after reading this post. I hope you have found this article a helpful guide to decide whether you want to go for SaleHoo.
So, are you considering subscribing to SaleHoo? Let me know in the comments.