Disclosure: Some of the links in this article may be affiliate links, which can provide compensation to me at no cost to you if you decide to purchase a paid plan. We review these products after doing a lot of research, we check all features and recommend the best products only.
Digitization has drastically transformed the world around us. It is sweeping businesses, organizations, and people off their feet. Take a look around you. You will barely find a person that is not on any social media platform.
Be it Facebook, Twitter, Instagram, LinkedIn, YouTube or any other channel, people are eager to put themselves out there and connect with each other.
The same applies to businesses across the globe. With billions of people out there are on social media channels, brands are eager to reach out to them. They want to get noticed and stay in the user's mind.
That's where digital marketing comes into play. As a customer, you can't go without spotting a brand as you lurk around on the Internet. Meanwhile, the brands can't go without engaging with the customer and getting noticed.
The point is that it is a two-way process and as much as brands love to market their products, customers love to see them. Moreover, with relevant advertising on social media platforms, brands help customers find the right product, they've been looking for.
Digital marketing is thus, a win-win or both customers and brands. It is a prospering field that combines with cutting edge technology to miraculously transform a business.
Statistics suggest that 81 percent of the markets found that investment in digital marketing increased traffic in as little as six hours per week.
So, if you're interested in learning some amazing tricks that can help a brand grow digitally, you don't need to worry. Neither do you have to refer to a lot of books nor attend lengthy lectures? Podcasts are in!
Podcasts are one of the coolest things of the modern era. Those who are used to it know that it is an episodic series of audio files that a user can download on their smartphones and listen as and when they want.
The word Podcast gains its creative name from two separate words 'pod' and 'broadcasts'. Pod refers to iPods or other portable devices, giving the impression that you can listen to it anywhere you go.
On the other hand, broadcasts are mostly inspired by the way radio mediums impart information to a mass audience. Therefore, podcasts can be assumed to be consumed in exactly the same manner.
Generally, all podcasts are conversational ones, between a host and a guest speaker. They are similar to radio talk shows etc. Similarly, podcasts can also be monologues where a person shares their thoughts or expertise regarding a subject.
Even though a lot of people have heard about them, very few know that podcasts can actually make you smarter. They are one of the most popular tools out there that are used for learning and promote personal growth.
Podcasts are witnessing a surge in popularity all over the world. In the US alone more than 112 million people listen to some of the popular on-demand radio. But, they are not just limited to fun shows. With digital marketing becoming one of the best career tracks, podcasts are one of the best sources to get started.
Whether you're a beginner wanting to learn the basics of digital marketing, sharpening your concepts for an interview or a professional marketer looking forward to enhancing your knowledge in the field. Podcasts are for everyone!
Looking for Podcasts
But when you're just starting to listen to podcasts, it's important to know where to start looking. Once you know, listening to podcasts becomes easier than ever. It's just like listening to your favorite tracks, the difference is the knowledge that you gain from it.
Especially, with the change in trends these days, podcasts are becoming an instant hit among people. The best part is that you can listen to them on the go. Be it your computer, desktop, Android device, iPod, tablet, mp3 player or any other device. You can listen to podcasts anywhere anytime.
For those familiar with modern media content forms, a podcast might seem like a TV show or web series, only it's audio. Usually, audio is divided into different seasons that follow some time sequence or subtopics that consist of a list of episodes as individual content pieces.
While some digital marketing podcasts are free, others can be simply availed at minimum costs. You can choose to download them to listen without an Internet connection or stream online as per your wish.
Benefits of Listening to Podcasts
Listening to podcasts can make you smarter and help you learn effortlessly. Here are some other effective ways it helps you-
#1. You Learn More
Listening to podcasts means you spend more time on learning. It might be quite difficult to catch up on a book and notes during a busy schedule, especially when you're working. Podcasts can come in handy at that time as they are as easy as listening to music.
Even if you're listening to podcasts for a few minutes a day, it is ultimately contributing to your learning.
#2. Saves Time
Podcasts save a significant chunk of your time. Just like music, you can listen to podcasts and do other tasks along with it.
For example, if you like to exercise, you can do so and listen to podcasts by plugging in earphones at the same time.
#3. Improve Your Listening Skills
We often keep on listening to songs even without realizing which one played. However, the scenario is different when listening to podcasts.
When you know something important is being transmitted, you tend to shift your focus on the voice. This improves your listening skills and makes you sharp as a tack.
#4. Hands-on Exclusive Content
Many organizations and digital marketing experts create dedicated content for podcasts. They are scientifically designed keeping in mind that the listener gains the maximum information through a series of audio tracks.
Therefore, you get to have the best information on the subject if you pick the right podcast.
#5. Turn Your Imagination More Vibrant
With Podcasts, your imagination becomes vibrant. As the stories and other pieces of information unfold through the audio, you can't help but visualize them vividly.
#6. Utilize Your Driving Time
A lot of people drive to work and back. This takes up a significant chunk of their time and leaves them with little or no capacity to learn something new.
Either you can choose to spend this time just driving and doing nothing or listen to podcasts in your car and make the most of your time. Unlike video, podcasts don't distract you and help you focus only on the information instead of the visual effects.
Top Platforms for Podcasts
Search for podcasts on Google, and you will find a plethora of directories that host podcasts show, interviews, and other content, etc. However, you will find most of the reputed and popular podcasts on platforms like Spotify, Apple Podcasts, Google Podcasts, etc.
Earlier iTunes used to be the go-to place for podcast lovers, but now it's been replaced by Apple Podcasts, so there's nothing to lose.
Similarly, other platforms that have some of the best digital marketing podcasts include Stitcher, TuneIn, Spreaker, Google Play Music, Blubrry, Digital Podcasts, iPodder, Podcast Pedia among others.
However, whichever podcast you choose to listen for digital marketing, make sure they have the following qualities:
They must have a conversational tone and be able to keep you engaged.
They must impart relevant information to the field.
If your podcast features guests, make sure they are experts of the niche and not random people.
Good podcasts have respectful debates with the motto of informing the listener about a subject.
Make sure your podcasts are created by genuine and reputed organizations. Do not just hop onto any digital marketing podcast that you may find in your directory.
Top 10 Podcasts for Digital Marketing That You Can't Go Without Listening
No matter if you're a clever marketer trying to optimize their time or a newbie preparing for a digital marketing interview. Podcasts will not just help you be a smart digital marketer but also an intelligent one.
But, we understand how difficult can it be to find the most relevant and authentic digital marketing podcast that helps you learn more without wasting your time. For this reason, we've gone ahead and curated a list of the top 10 podcasts that are totally worth your time:

Pat Flynn is one of the most reputed marketers in the world. He started without any formal degree in marketing or business and eventually learned by doing things himself. He is one of the 10 most transparent leaders in the business according to Forbes.
His blog 'The Smart Passive Income' has been around for the longest period of time giving away information on digital marketing topics for free. His podcast has some of the best tips on digital marketing that comes straight from Pat's hands-on experience in blogging and online business.
In his podcasts, you can find the truth behind his income reports, his business goals, why he chose to redesign his website along with many other secrets.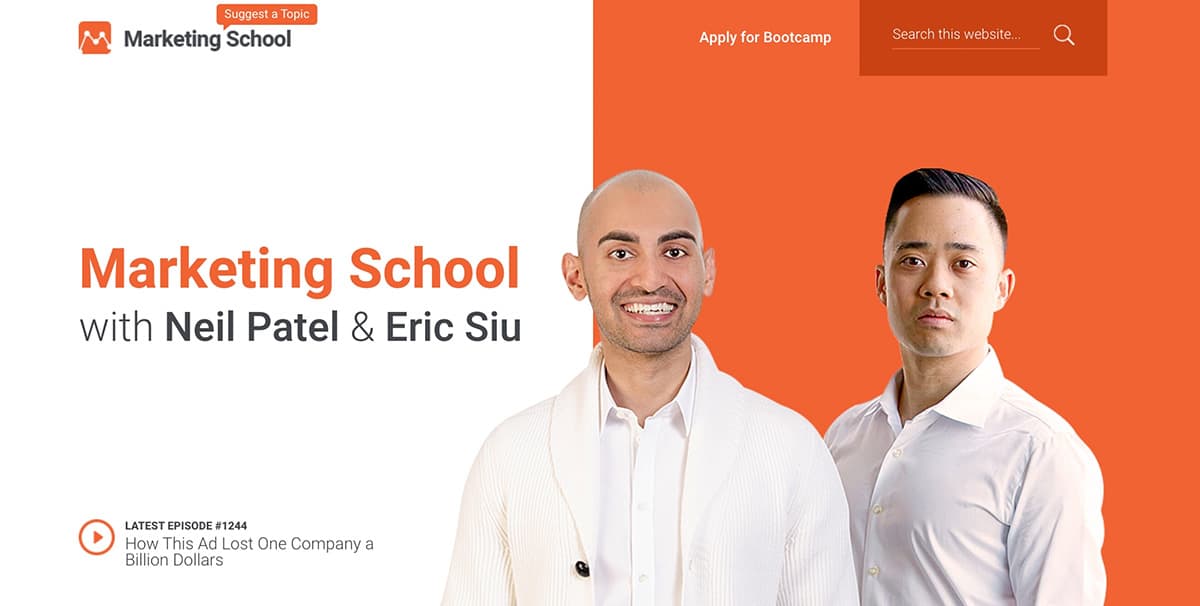 Run by yet another marketing pioneer, the Marketing School is one of the best podcasts out there. It is run by Neil Patel, the founder of Crazy Egg and Kissmetrics and Eric Siu, founder of Growth Everywhere and Single Grain.
Both of these marketers are already sharing a plethora of actionable topics through the medium of their blogs. Neil Patel even answers users' questions on platforms like Quora. Through their years of experience in digital marketing, the authors share the best tips and tricks on their podcast Marketing School.
The best part is that the podcast is a daily one and only lasts for about 5 minutes. Without taking much of your time, it gives you the best inside tips and tricks of acing digital marketing.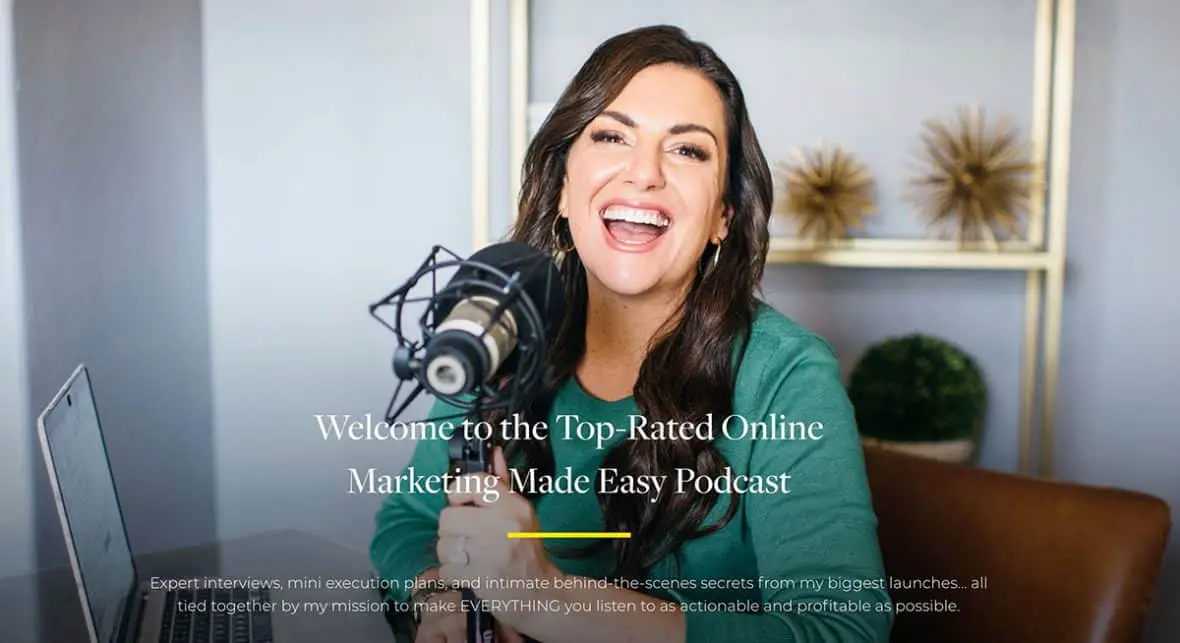 Online Marketing Made Easy is a hit podcast run by Amy Porterfield. She is an entrepreneur and the co-author of Facebook Marketing All in One for Dummies. Through her podcasts, she explains to the listeners the best tips and tricks of making money from an online blog.
One of the best things about this podcast is that you get to learn about many topics lying in the niche of digital marketing.
Amy not just covers content but also topics such as video marketing, webinars, Facebook, Twitter, etc. She can help you turn a side business into a fulltime one with the best strategies.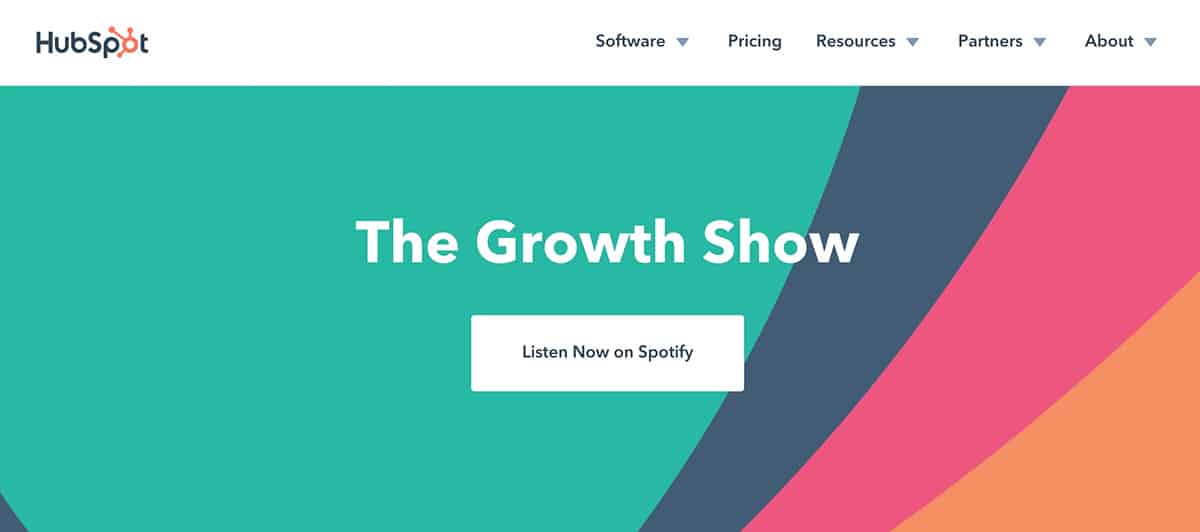 The Growth Show is the ultimate podcast for business. It is available on Apple Podcasts or Stitcher. Created by Hubspot CMO Mike Volpe, the podcast is for executives and entrepreneurs that help them understand what it is like to grow a business, an idea, a movement or a team.
Its an altogether different experience to learn from someone's stories, their mistakes strategies, and tricks. The average length of an episode of the Growth Show is about 30 minutes and it is filled with in-depth interviews that can be useful to small business owners and learners in the field of digital marketing.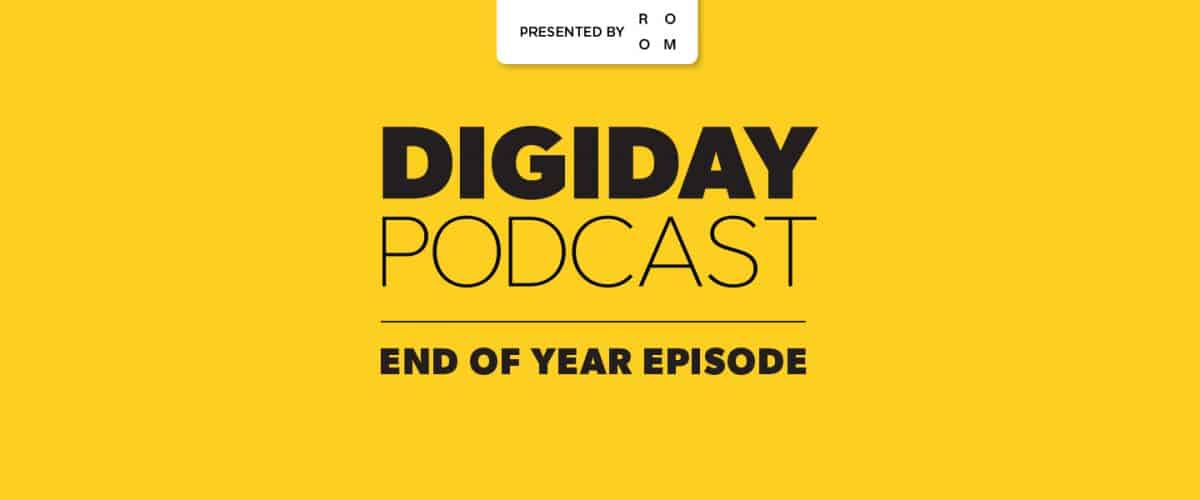 Digiday is one of the most innovative and informative podcasts out there. With digitization sweeping the world off its feet, more and more businesses are turning to digital platforms every year. However, this is also causing a shift in the market and introducing new issues such as privacy.
The evolving role of digital publishers is rapidly transforming and is something that everyone is worried about. With most of the podcasts out there telling people the whats and hows of digital marketing, Digiday breaks the monotony and focuses on larger issues of digital marketing.
As the name suggests, AskPat is another popular podcast run by Pat Flynn. With over 1000 episodes, it is one of the longest-running digital marketing podcasts ever. The first 100 episodes of AskPat took place almost daily and aimed at answering some of the toughest digital marketing questions.
The questions on AskPat came directly from the readers and the followers of Pat Flynn. But this was AskPat 1.0. Picking up from the 1000 episodes Pat changed the format of the show and named it as AskPat 2.0.
He has now turned each episode into a dee dive coaching for entrepreneurs who want the answers to some of the most pressing issues holding their businesses back.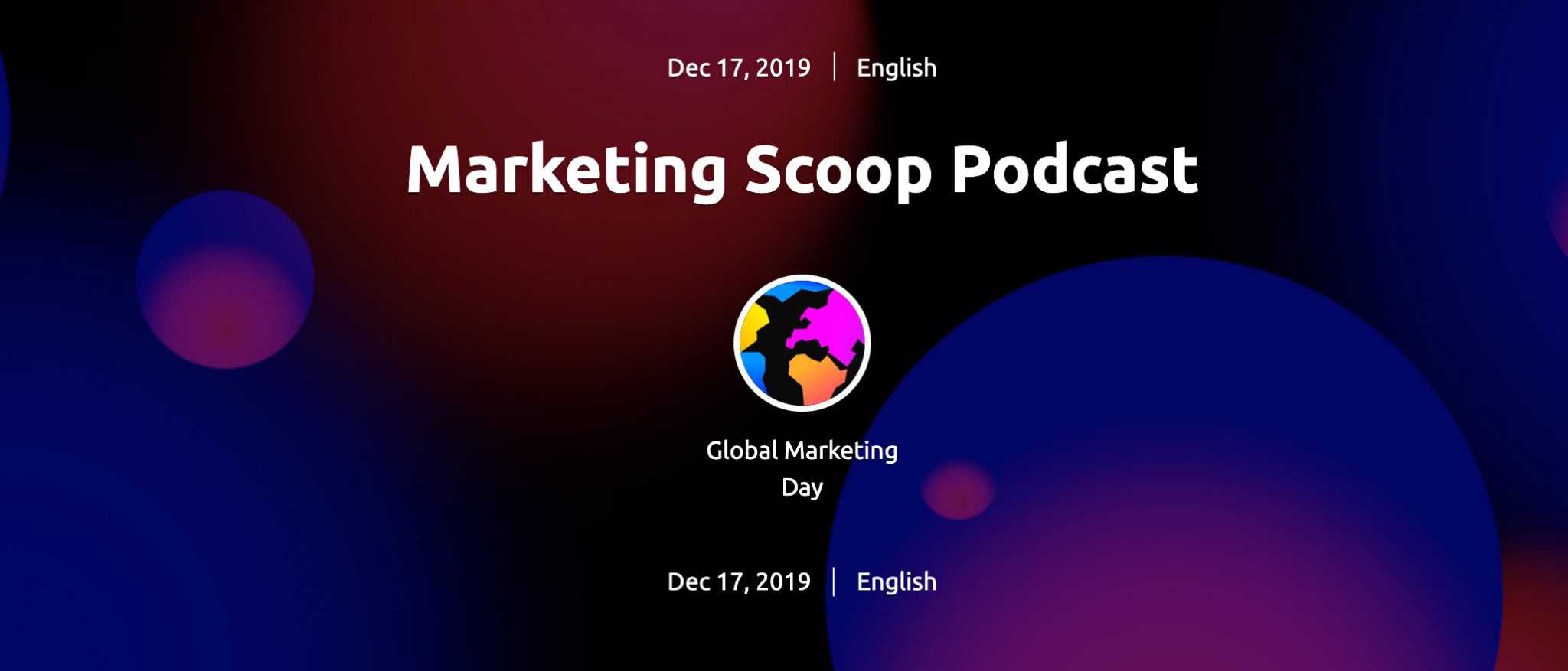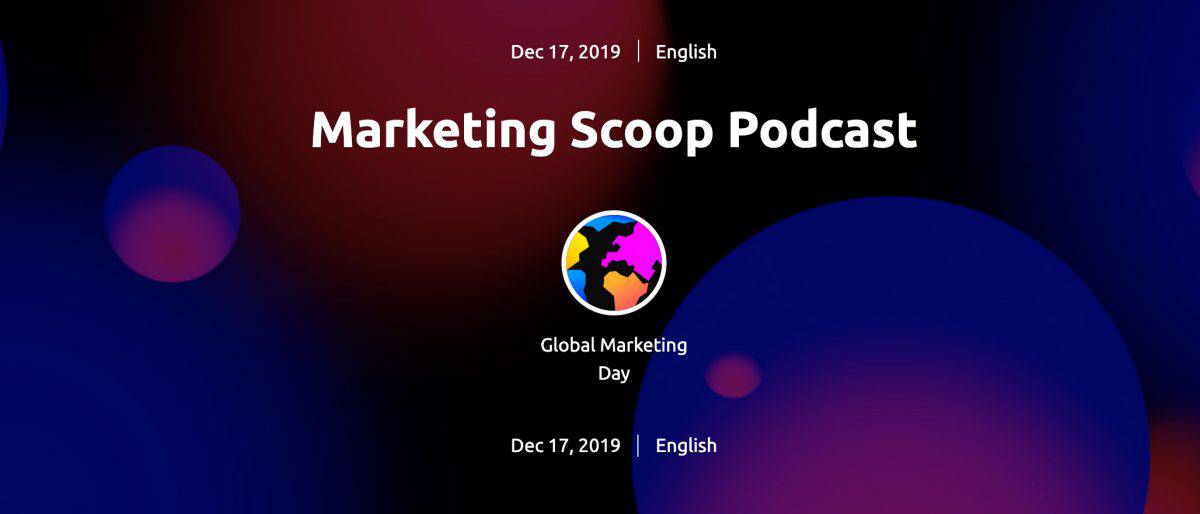 The relatively new podcast by SEMRush is already taking the world of digital marketing by storm. Marketing Scoop gives you an insight into the industry trends and news and helps you make the most of it.
The podcast also brings new guests and fantastic case studies from some of the most reputed global brands in the industry. Not only does it help you discover actionable insights but also understand the psychological aspect of marketing.
Would you love to try SEMRush?
We have partnered with SEMRush to provide a FREE 30 days trial (worth $99) to our reader.


Call to Action is a podcast created by digital marketing experts at Unbounce. It features some of the most remarkable online success stories and lessons that you understand from and learn to apply to your campaigns.
Each episode is 20 minutes long and airs every Wednesday on Apple Podcasts or Stitcher.
In every episode, the team picks up a popular digital marketing topic like Conversion Rate Optimization, Pay per Click Marketing, A/B testing, Social Media Marketing, Content Marketing, Copywriting, Landing Page Optimization among others.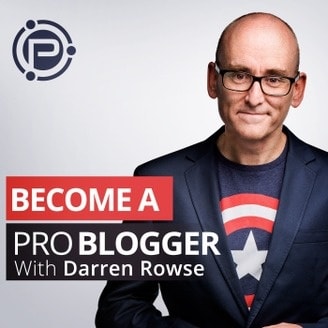 Another reputed name in the niche of digital marketing, ProBloggers has its podcast of its own for the users. It is run by Darren Rowse, who is a blogger, speaker, consultant, and founder of several blogs and blog networks including the ProBlogger.
His podcast is a complete package surrounding digital marketing and helping businesses and entrepreneurs overcome the challenges that come in their path.
The ProBlogger Podcast also features some of the most compelling stories from the world of digital marketing that can help you learn a lot about the field.

Available on the Apple Podcasts is the famous Copyblogger FM. You can tune into it every week and for s short and crisp broadcast that is hosted by author and leadership coach Sonia Simone.
Every week she brings a cast aboard who analyze and impart tips on the various topics of digital marketing.
Conclusion
Now that you know a handful of digital marketing podcast, you can choose the ones that resonate the most with your learning demands and time.
For example, if you can't devote time on a daily basis and would like to learn at a gradual pace, you can tune into weekly podcasts like Call to Action and learn the best tips and tricks.
Alternatively, you can also download the episodes of your favorite podcasts on your smartphone and listen to them when you can.