Disclosure: Some of the links in this article may be affiliate links, which can provide compensation to me at no cost to you if you decide to purchase a paid plan. We review these products after doing a lot of research, we check all features and recommend the best products only.
Every successful agency starts with great leads. Leads are the lifeblood of an agency on the rise, and the potential they have to become loyal clients will keep you in business.
Without leads, how will you run your business? This is why effective lead generation is so critical to your success.
Launching my business led me to experiment with all kinds of ways to get more leads. Finding out which tools to use for generating leads can be tricky, especially if there are a lot of options out there that claim to do the same things.
But, don't worry. I'm sharing with you a list of the best lead generation tools, arranged by a specific strategy that will fit your needs perfectly.
Here are the top Marketing Automation Tools in different categories.
Email Search Tools
It's way too easy to find someone's website, Facebook account, LinkedIn profile, and Twitter page these days. Just type their name on Google and a plethora of social media links will be readily available for you to click on. Finding someone's email address? Not that easy.
People protect their email addresses, and for a good reason. Email addresses are prone to spammers – the last thing you'd want to see in your inbox is a misleading spam email.
Email is the most professional way to contact a person or a business online, so it's important to pitch your services to an email address rather than through their social media accounts. With an email search tool, you can automate the process of looking for someone's email address, getting you leads in no time.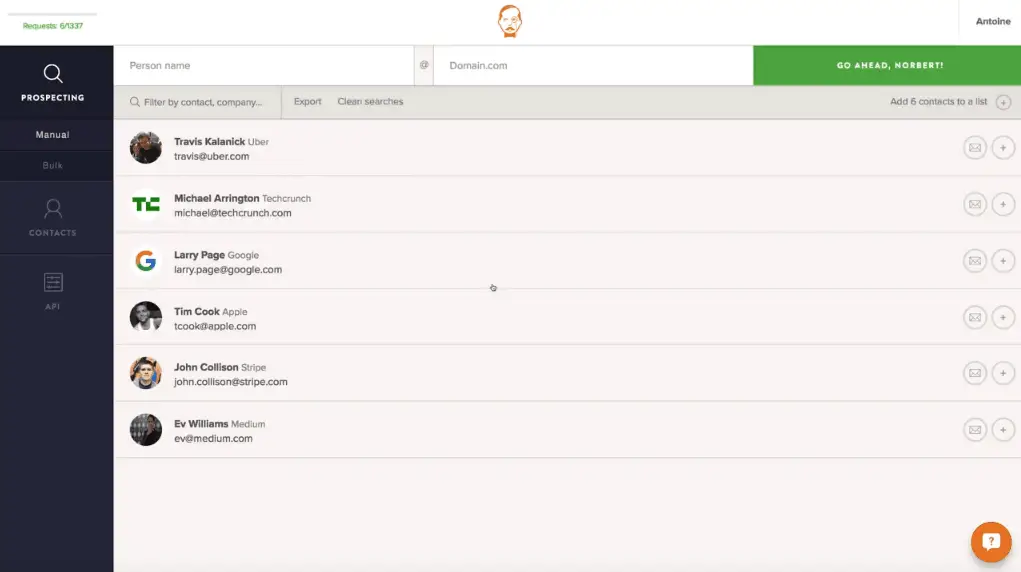 You can start your email search through Voila Norbert. Signing up is free and it's extremely easy to use.
All you need to do is to fill out the domain name field of a website, as well as the first and last name of a person you're trying to get in touch with. Norbert will then start searching for related email addresses and will notify you if it finds anything significant.
Voila Norbert lets you search for email addresses manually or in bulk.
It works best with company domains, but you can still try your luck with free email providers, like Gmail or Yahoo! (just be prepared to scour through hundreds of options).
Feel free to integrate the app with popular business services like Zapier, SalesForce, and HubPost to get the best results.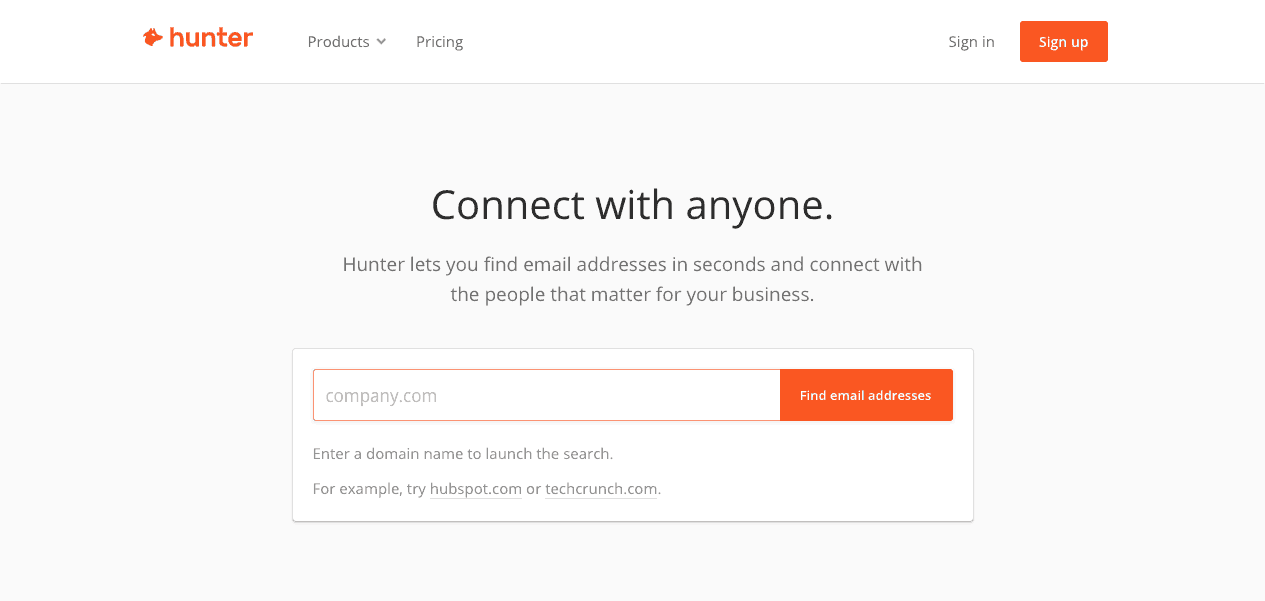 Hunter works a bit like magic. What's great about Hunter is that you can get results in seconds without even knowing a person's name.
The tool will only ask for a company domain name and then shows you a list of email addresses that you can contact.
Hunter also assigns a confidence score per email address, as well as an option to verify if the address is still available.
A standard subscription allows you to do up to a hundred searches for free each month, make bulk requests for email searches and verification, and export all the data you need to a CSV file.
If you want larger monthly request limits, you can sign up for a premium subscription.
You can't deny the amount of professional opportunities in LinkedIn. The website has made it ten times easier to find anything you need employment-wise – from a new job to a roster of freelance employees.
But, did you know LinkedIn also has its own integrated email search tool?
Formerly known as Rapportive, LinkedIn's own email search add-on has been rebranded into the LinkedIn Sales Navigator. If you're looking for specific Gmail addresses, you can use the tool.
It automatically displays active email addresses on the right side of the screen and from there, you can instantly send emails in bulk. Just be sure to install Google Chrome beforehand – it won't work in another browsers.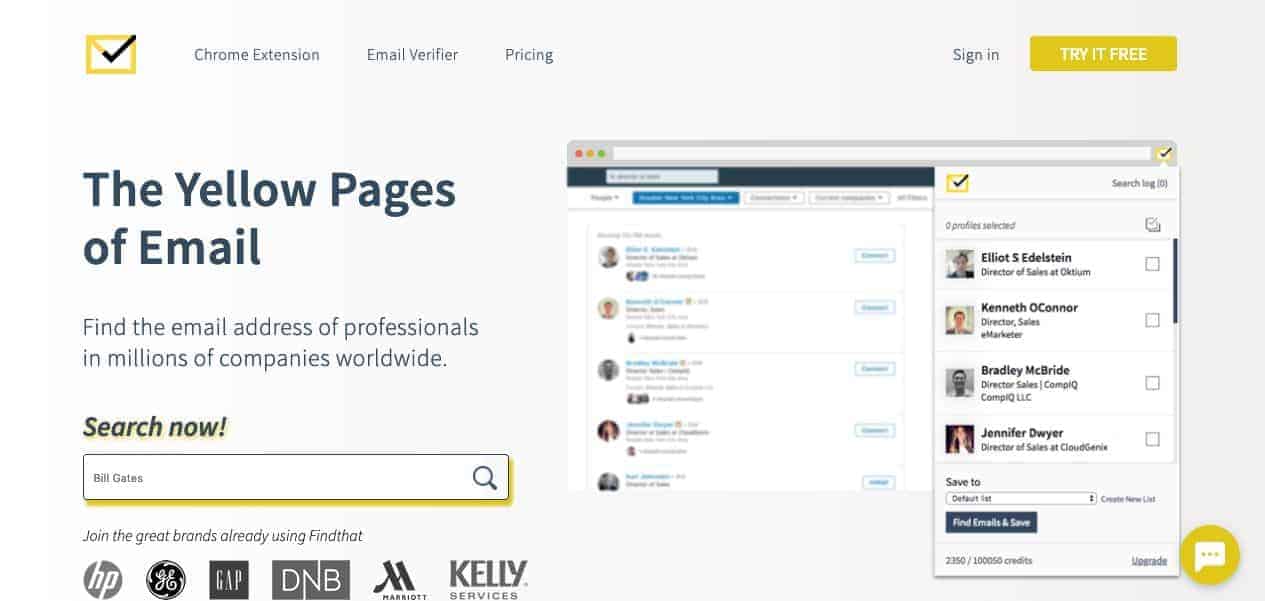 FindThat helps you to find address of professionals worldwide.
They have a Chrome extension, email verifier, and integrations with more than 500 apps.
Chrome extension can be used to find the emails from the social media networks.
Email Marketing Tools
A step ahead of finding someone's email address, email marketing is where you crack your knuckles and get the engine revving.
With email marketing, you can promote your business, cultivate relationships with potential clients, keep current partners informed and updated on your business, and offer deals to encourage customer loyalty.
Think about the money you could save just by sending out emails instead of printing out collaterals or buying air time on the radio.
Yes, there are a myriad of ways you can attract leads. But, don't be too quick to deem email marketing outdated – it's one of the most effective customer acquisition tactics to date.
ConvertKit is my most favorite tool when it comes to email marketing.
We are using this service from last 2 years and we just love this tool. The automation, sequences, tagging, segmentation, clean emails, better deliverability and awesome support makes it one of the awesome email marketing services.
ConvertKit integrates with many of the email lead capture tools like OptinMonster, ThriveLeads, ConvertPro and many leading plugins.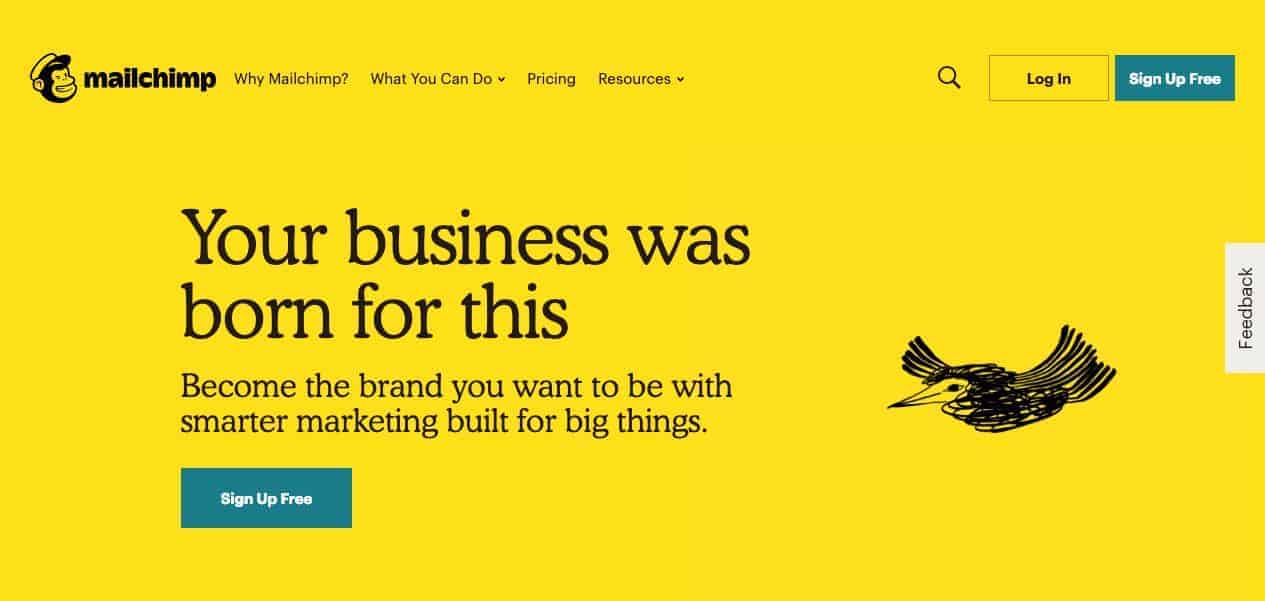 Being one of the most popular email marketing platforms to date, you can expect nothing less from MailChimp.
It's a tool that's intuitive, extremely easy to use, and completely automated. If you're using the free version, you can store up to 2,000 email contacts as well as send out 12,000 emails per month.
Just create an account and you can start sending emails to your prospects. If you want a more comprehensive experience with MailChimp, you can sign up for a paid plan. Rates start at $10 a month.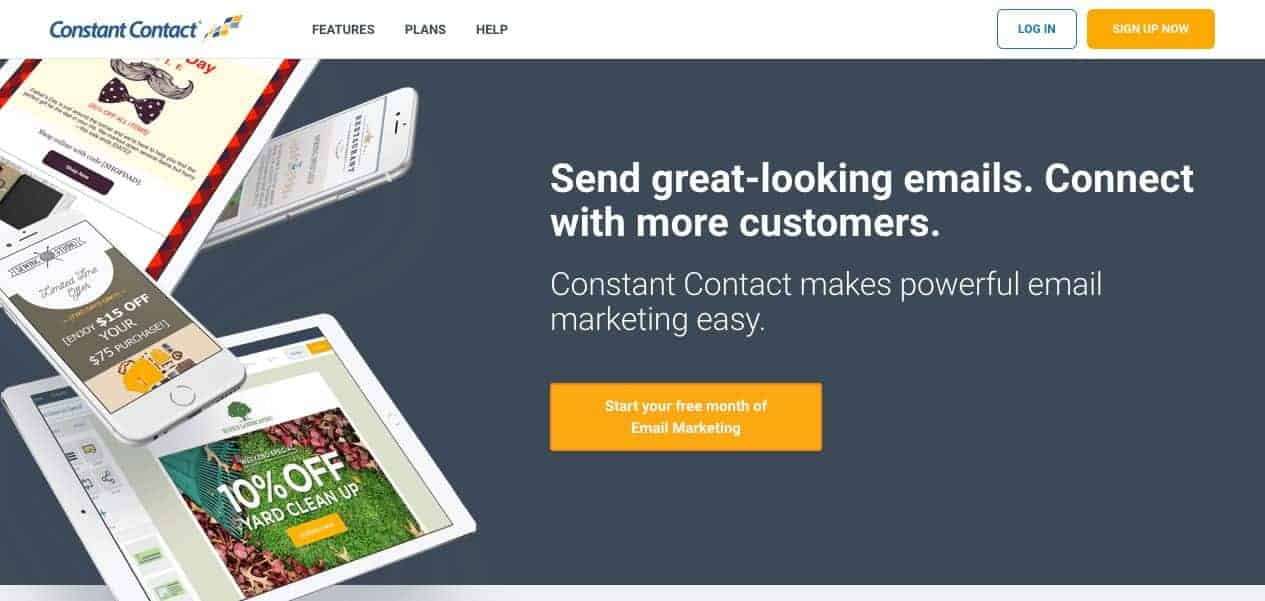 Another popular email marketing service is Constant Contact. Used by a large number of small businesses, Constant Contact email marketing comes with a wide range of customizable email templates to help you get a head start in generating and nurturing leads.
Before you begin your subscription, you'll be asked to choose your industry and describe your previous experience with email marketing.
Based on your selections, Constant Contact will provide you with a promotion ideas and personalized content tailored to your needs.
While most email marketing providers only offer 14 to 30-day trials, Constant Contact lets you use their services for free for 60 days. After your trial subscription ends, you'll need to subscribe with a minimal monthly fee of $20.
If you want to grow your email list while maintaining a certain aesthetic for your emails, GetResponse is the best email marketing provider for you. It has a modern and user-friendly interface that lets you create professional emails while landing you leads.
Other than email marketing, GetResponse also has other marketing features that help you grow your business. Using this tool, you can create and host webinars, build attractive landing pages, as well as get tips from a support team via email, live chat, or phone call.
Give it a try and sign up for their 30-day free trial. If you want to extend your subscription, pricing begins at $15 per month.
9. Keap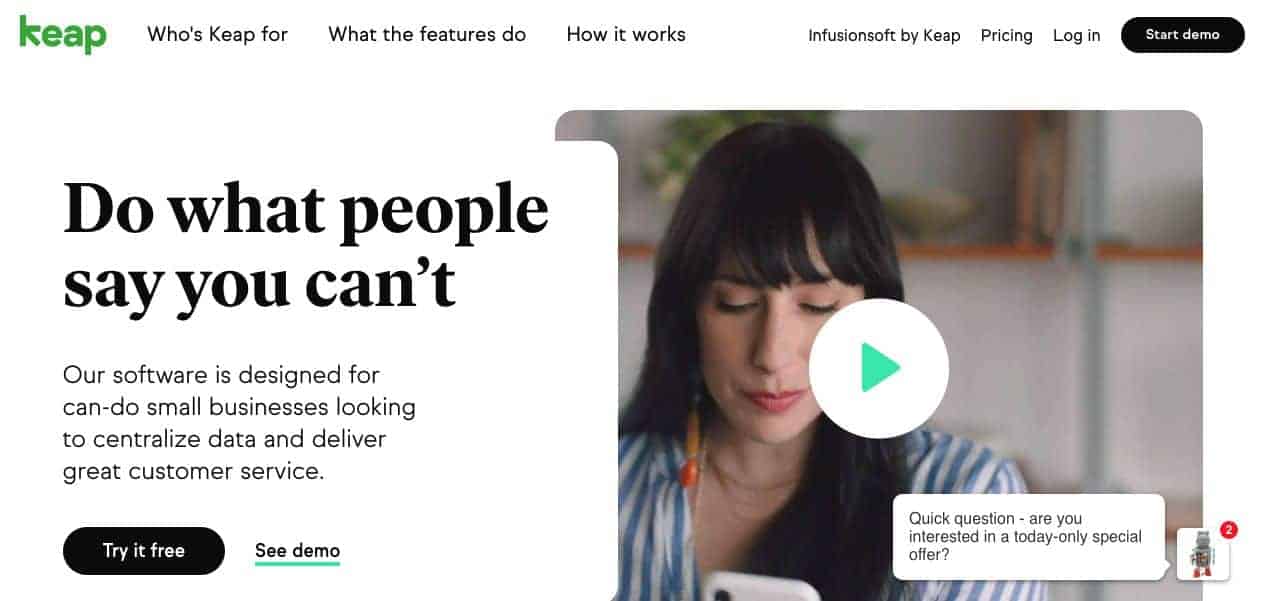 Earlier known as InfusionSoft, Keap is a one-stop solution with tools inbuilt in it.
You can do marketing automation, sales automation, manage your online sales, generate invoices, collect payments, do appointments, client management and many other exciting features to manage the whole business under one roof.
Keap offers Basic, Plus and Premium plans in $199, $299 and $399 respectively.
Email Capture Tools (Optin Forms)
Email capture tools or we call them lead capture tools, are the tool which you mostly see on different blogs and websites.
Most of the time, these are beautiful looking popups and widgets.
Many blogs show those popups as soon as you land on those blogs and many use them as an exit intent popups.
These tools and plugins integrate with your favourite email marketing tools (like ConvertKit, Aweber, GetResponse) and help you capture more leads on your blog.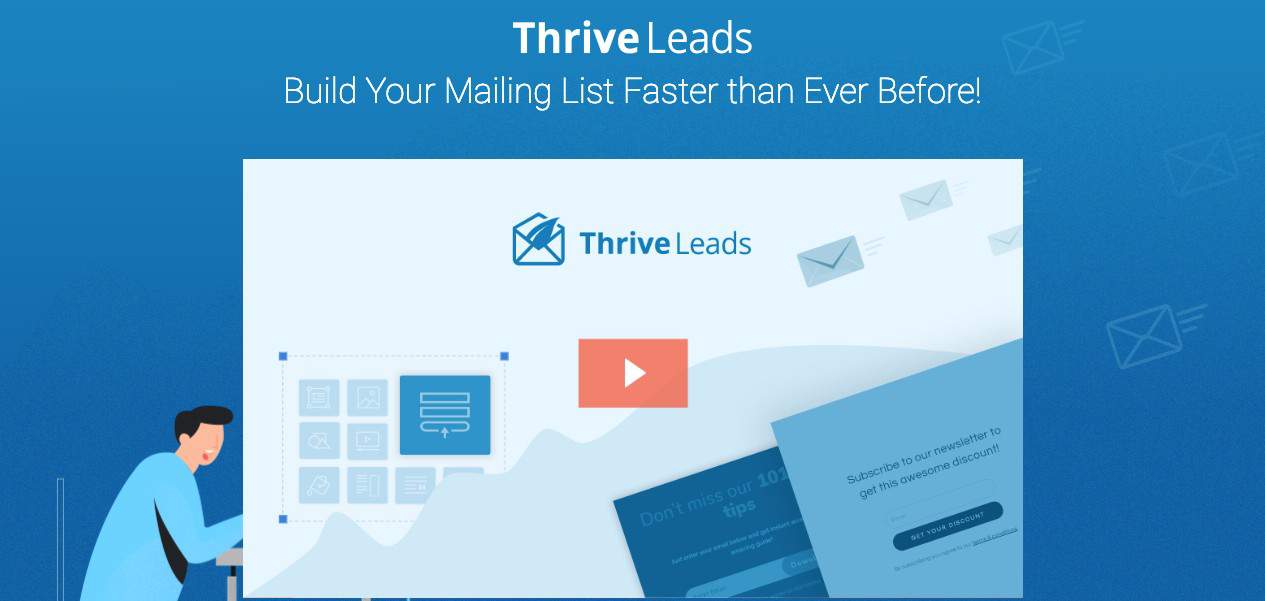 We are using ThriveLeads on this blog to show the popups and sidebar optin forms.
ThriveLeads is one of the awesome lead capture plugins which gives you many pre-made designs, customizations, A/B testing, advanced targetting and reporting in your dashboard.
With ThriveLeads, you can build:
Lightbox Overlay (Popup)
ThriveBox 2-Step Optin
Optin Widget
In-Content Form
Ribbon
Slide-In
Screen Filler
Content Lock
Multi-Step Forms
They have more than 81000 users right now and they have awesome support too.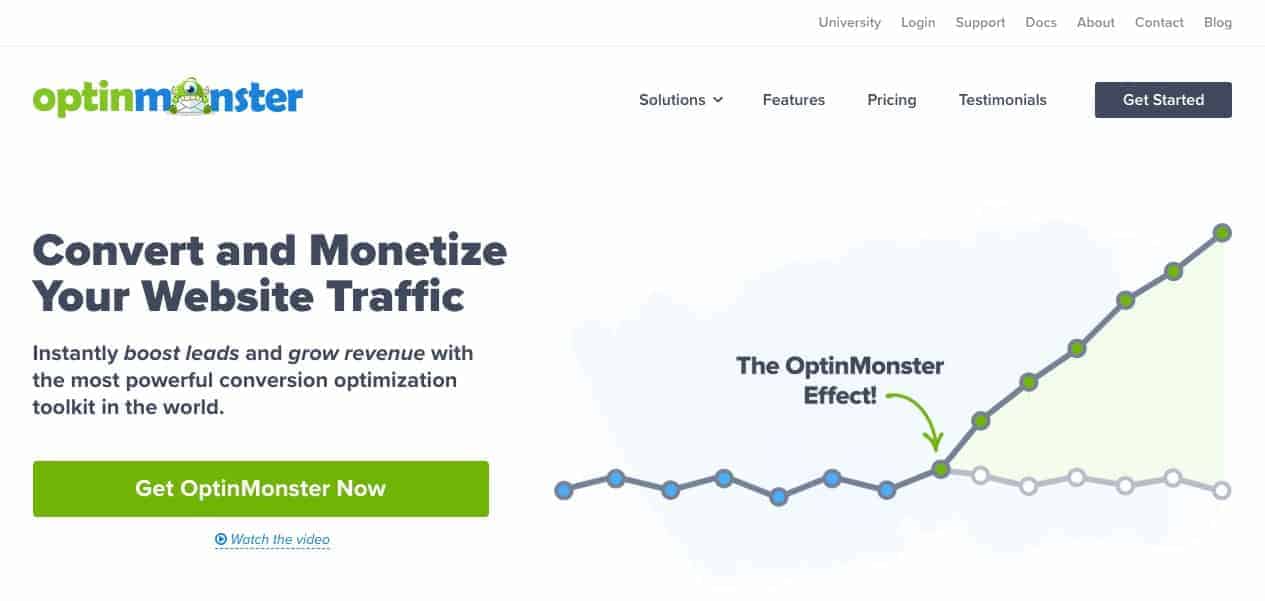 OptinMonster is another awesome lead capture tool which is empowering more than 700,000 websites in the world right now.
OptinMonster is also a drag and drop email builder like ThriveLeads which gives you the freedom to create beautiful lead capture forms, advanced targetting, and analytics.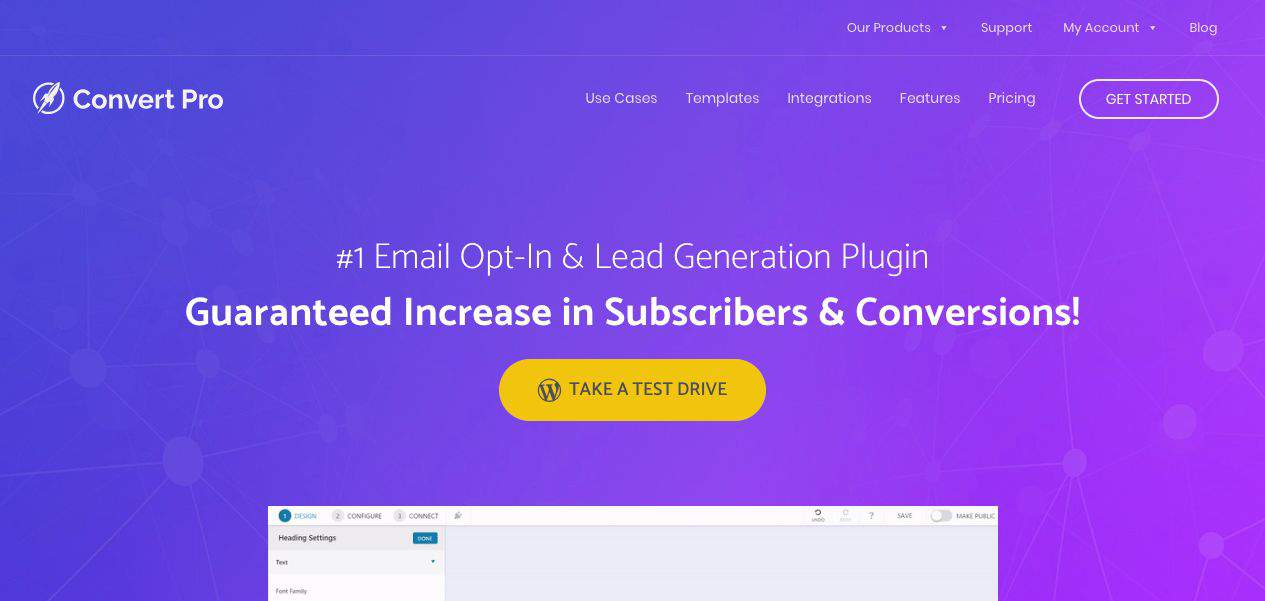 ConvertPro is another awesome plugin getting a lot of popularity because of it's easy to use interface and many pre-built popups and widgets.
ConvertPro is a product by BrainStormForce which has developed WP Astra too.
ConvertPro integrates with all popular email marketing tools and you get awesome support from BrainStormForce.
They offer annual and lifetime plans in $99 and $399 respectively.
Email Follow-Up Tools
Successfully finding a client's email address – check. Discovering the email address is active – check. Sending the first sales pitch – check. It's been a few days, and sometimes even a week, and you hear nothing. Now, what?
It's time for an email follow-up. When you send a client a follow-up email, it shows that you're genuinely interested in working with them. If you write an excellent follow-up email, it can also create a sense of urgency, prompting them to reply and, if you're lucky, buy your services.
If you're sending emails from Gmail, FollowUp might just be the feature-packed email follow-up tool you've been searching for. It's known as a "lightweight productivity suite" that can help you save time, keep your inbox organized, and schedule follow-up reminders for all your contacts.
You can try out the product temporarily for free and see if it's something you can work with. FollowUp offers various subscription packages from Starter and Professional plans to its Salesforce Edition.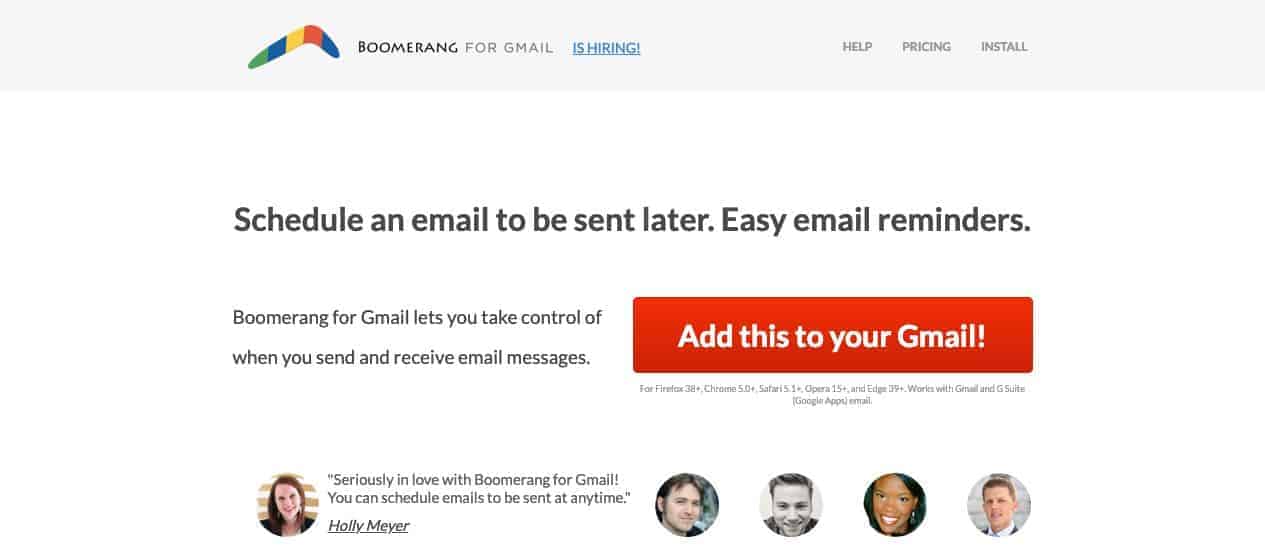 Boomerang is another follow-up tool designed for Google users. Just like FollowUp, you can schedule your follow-up emails and add a reminder on when you want to send another one.
The edge Boomerang has is that you can download Boomerang on your iOS and Android devices.
This means you can send emails even when you're away from your desk, maybe during lunch or when you're running late from work.
You can send as many follow-up emails as you want to your client, but you'll never really know what the recipient will do with your message.
If you want to eliminate the guesswork, try out HubSpot Sales. With HubSpot, you will get notified once your prospect opens your email, clicks a link, or downloads an attached document.
When a potential client engages with your pitch, this gives you confidence to nurture them until they're ready to buy from you.
It will make perfect sense to send another email after they open your proposal, allowing you to leave a lasting impression.
Use this tool to separate future clients from disqualified leads, making your lead generation process simpler and easier.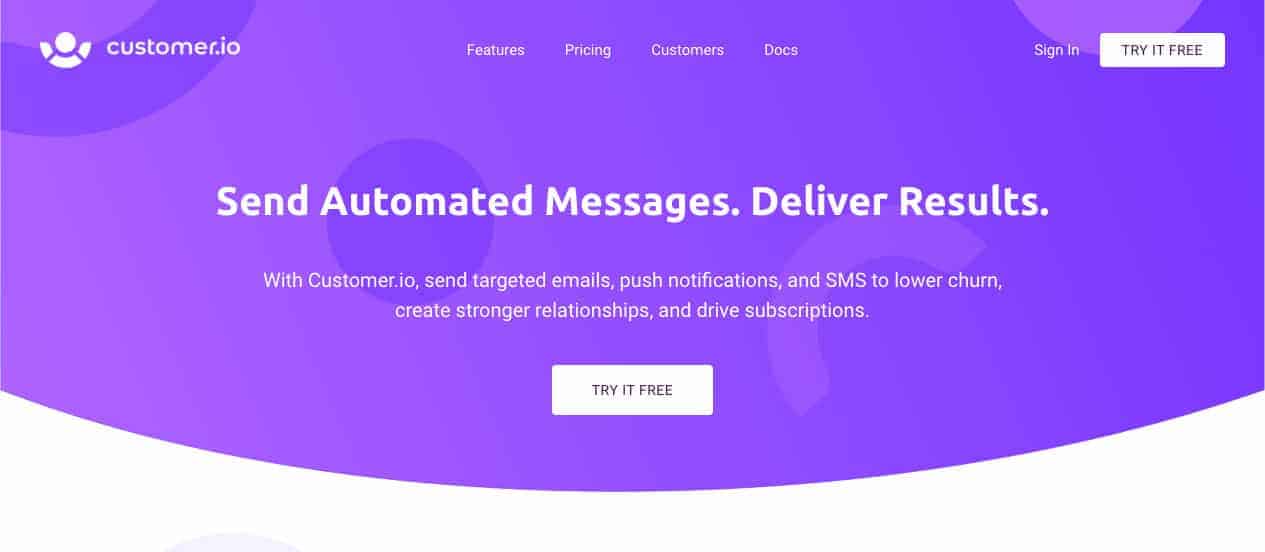 Customer.io helps you to send targeted emails, push notifications, and SMS to lower churn, create stronger relationships, and drive subscriptions.
Email Outreach Tools
Email outreach is one of the most effective ways to build any online business.
Companies do email outreach for guest blogging, broken link building, infographic submission, and pitching them some good offers.
The problem with email outreach is, it's very difficult to track the replies, opens, followups etc when you do it without any software.
So many companies created some of the best email outreach tools which you can use to keep track of everything.
NinjaOutreach is my most favorite outreach tools because they have FREE Chrome extension, lead finder tool, prospecting tool and email tracking tools to make our cold outreach easier.
You can find the business leads with an all-in-one influencer database and email outreach marketing tool.
You can find Instagram and Twitter followers.
They have made link building easier by writing some of the best pre-written emails in the tool itself.
Competitor Link Building
Broken Link Building
Guest Post Link Building
Resource Page Link Building
Expert Roundups
Link Roundups
Infographic Link Building
Podcast/Interview Link Building
In short, this is a great tool to meet all your cold email outreach needs.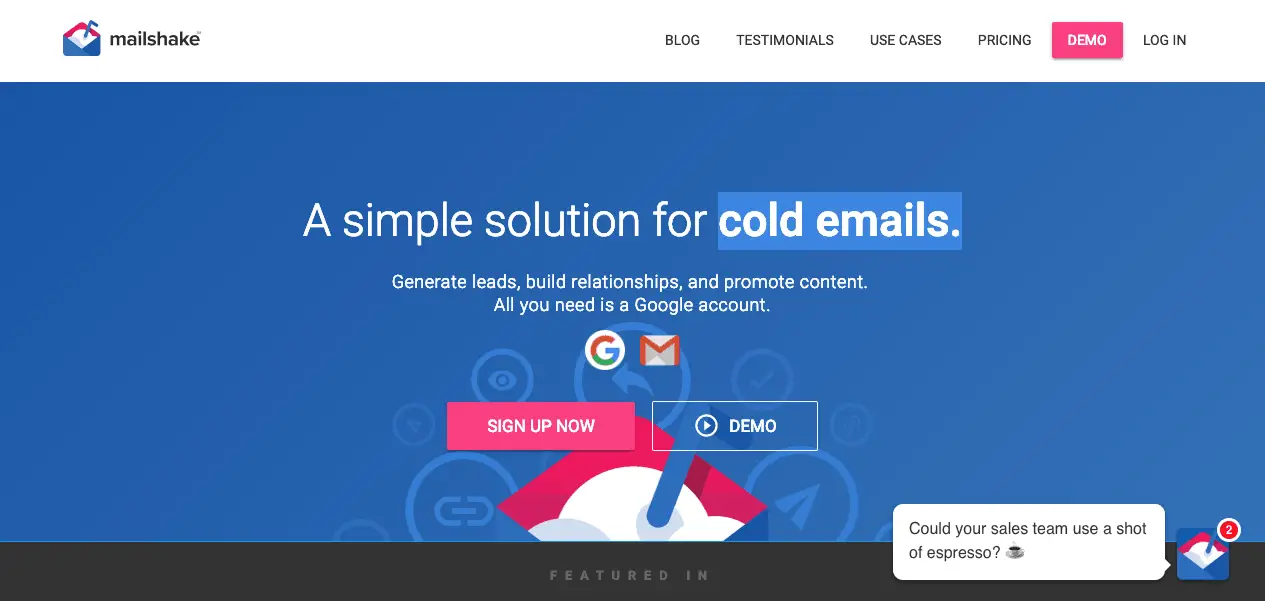 Right now, we are using MailShake as our primary email outreach tool.
MailShake gives you an easy interface to create awesome emails which you can track very easily.
They have created many pre-written emails in the tool which you can use as it is or make some changes as per your needs.
You can integrate your Gmail account with the tool and start prospecting from your official email address.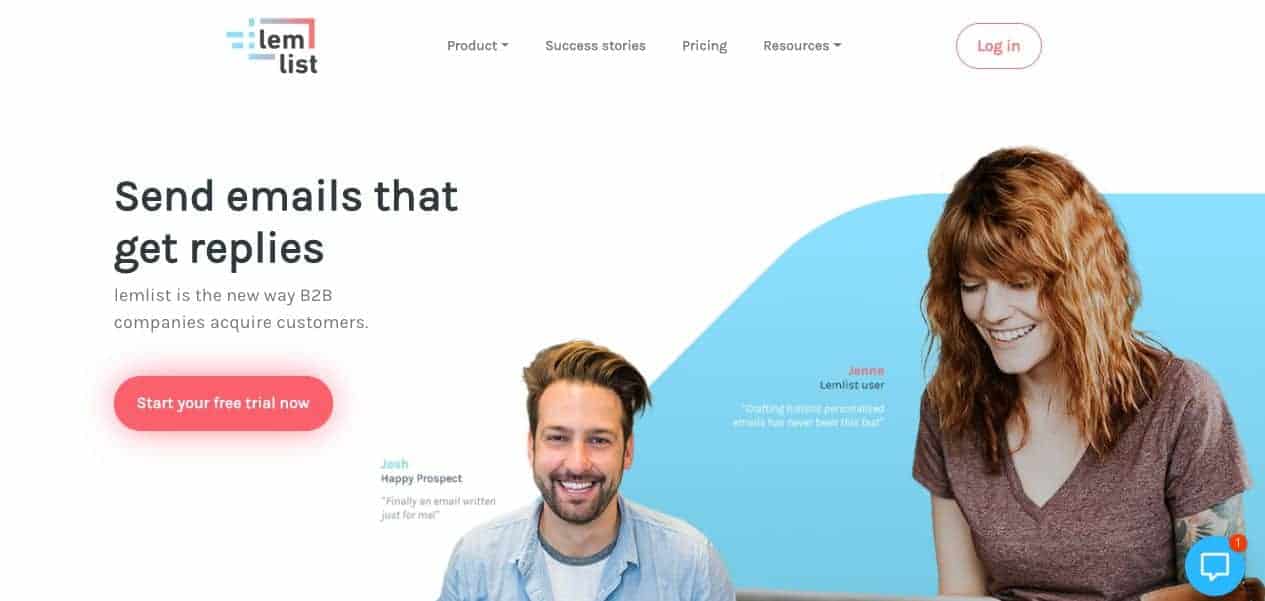 LemList is another cold emails marketing tool which is getting very famous recently.
With LemList you can send email to your prospects and clients with personalized images.

You can track your open rate, replies and do all the followups easily.
Form Collection Tools
Forms are lead generation gold. Why? It's because they're multitaskers. Not only do they gather information for market research or obtain customer feedback, but they also capture leads successfully the same way live chat bots do.
They provide a means of interaction with clients and nurture relationships by telling people that you want to know what they want from your agency.
You should know that the best form builders are always user-friendly. It should be easy for you to create surveys, contact sheets, sign-up forms, and all kinds of web forms with a form builder. Turning the gathered information from the forms into useful data should also be effortless.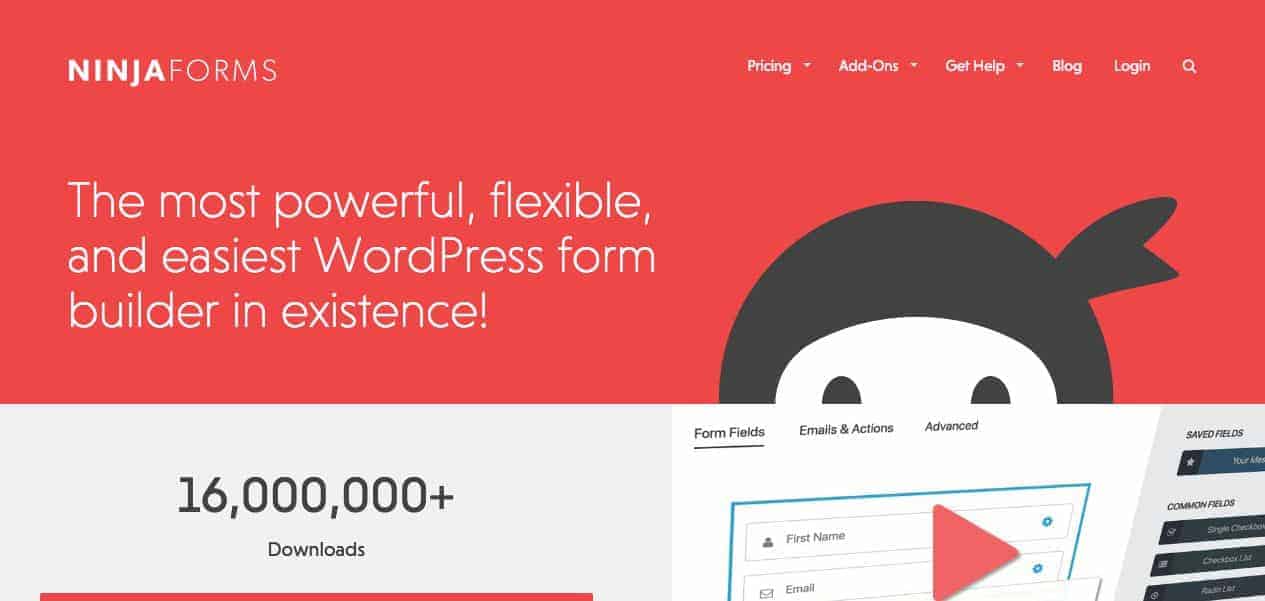 A powerful WordPress tool, Ninja Forms is used by a vast array of marketers, from beginners to SEO gurus.
The tool is free and can greatly boost your marketing efforts just by collecting data for you, instantly beefing up your contact list. It provides what you need quickly and effortlessly, offering a wide range of forms, submissions, and fields.
NinjaForms doesn't have many customization options, making form-making a bit constricting. It lacks clear documentation and can be difficult to use when you want to personalize your own forms.
But, because it's on WordPress and it's a highly convenient option, it still makes it to this list.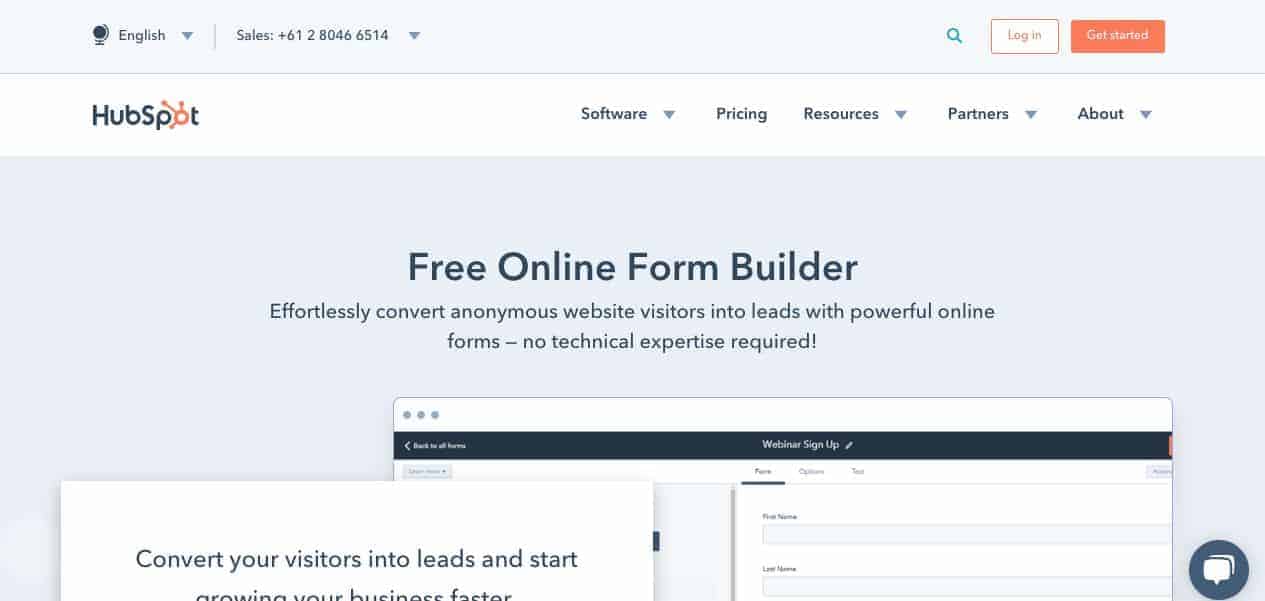 HubSpot provides a free online form builder and is easily one of the most powerful tools available.
It combines the foundations of form creation with cutting-edge technology to give you more features and options more than any typical online form builder can.
One other great thing about HubSpot is that, although it is more advanced that other form builder tools, you don't need any technical expertise to use it for your business.
With its drag-and-drop form builder, you can create forms in a snap. With these forms, you can convert anonymous website visitors into leads by connecting them to a database.
If you're a WordPress user, Gravity Forms is one great form builder that you can trust.
It's built with a multi-page and multi-step form creator as well as a number of time-saving features.
It gives you access to a comprehensive selection of automation software, payment options, messenger software as well as add-ons and integration options for email.
If you have experience creating forms, Gravity Forms lets you experiment with form-making. Creating more complex and advanced forms can be done through the tool, giving you all you need for your form-making needs.
Chat Tools and Bots
The thing about some lead conversion tools is that they can sometimes become too passive. A few clicks here, a few clicks there. An email here, an email there.
Before you know it, your prospect loses interest in your agency. It might be because of the lack of client engagement.
Chat bubbles are one of the most effective ways to grab a customer's attention and keep them on your website.
They pop up on the lower right part of your screen the same way a friend's message would while you're browsing your News Feed on Facebook.
This creates a sense of availability and makes it easier to gain the trust of your potential clients.
With Intercom Acquire, you can use modern messaging to communicate directly with leads who visit your website.
Intercom adds bots and or live chat windows on your website for qualifying, routing, and converting more leads quicker than most tools on the market.
Customers can get in touch and get the answers they want about your product at any time of the day.
Through customer engagement, the software can monitor buyer behavior and gather product feedback. You can also use Intercom for customer support and onboarding, easing the process of taking in new clients.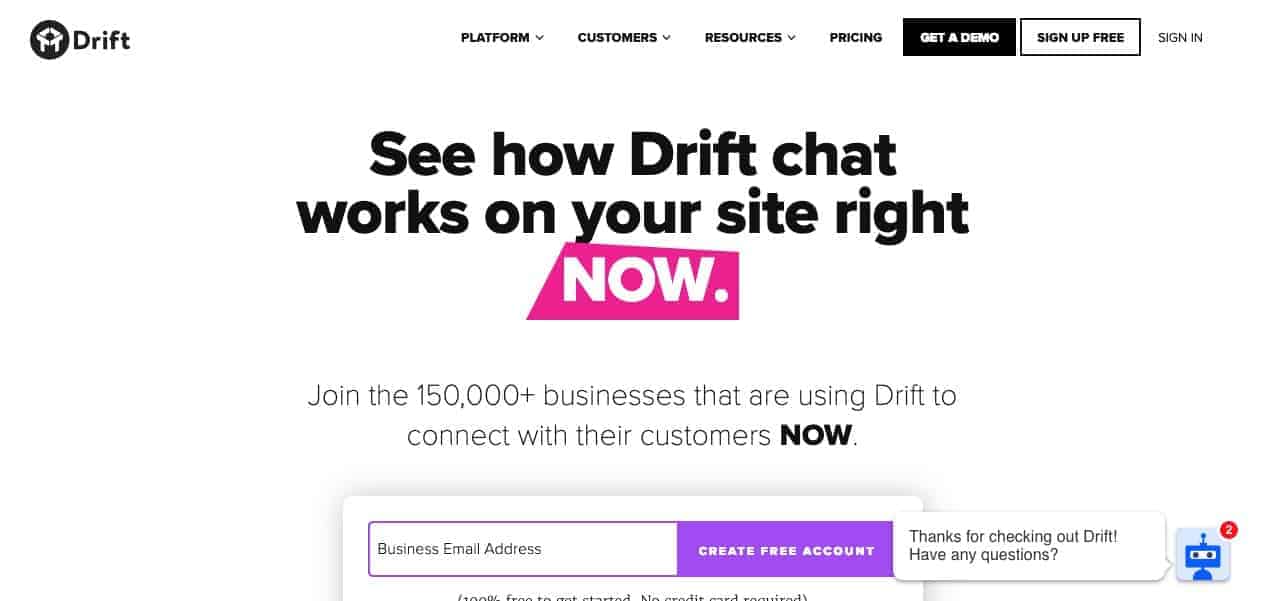 If you want a smart and integrated lead generation tool that can talk to your customers for you while collecting data, a cloud-based live chat is your answer.
Drift is a personal assistant for websites that lets you qualify leads in an instant, which is way better than letting them wait five minutes for a response.
Drift's LeadBot knows will give your customers what they without without letting them fill out long, comprehensive forms.
Drift bots are integrated with knowledge base tools, such as HelpDocs, Help Scout, Zendesk, and more.
This lets them check your help documentation and provide answers for website visitors even when there aren't any customer service people around.
Similar to Intercom and Drift, Tawk.to is another messaging tool that allows you to monitor and chat with your website visitors. It claims to be "lightning fast, reliable and scalable," which is why it's no surprise many businesses use this tool for their websites.
Unlike the other two tools, Tawk.to works as a WordPress plugin. It can also be installed for free, as long as you're okay with having the tawk.to branding on your chat widgets. If you want it removed, however, there's a standard charge of $9 a month.
An All-Around Tool
It's simply impossible to evaluate rankings, track traffic, analyze competitors, conduct keyword research, and identify technical problems if you don't have the right tools. But, what if you have a tool does all that (and more) for you?
With an all-around automated marketing tool, generating leads wouldn't be a problem. In fact, you can do so while you're asleep.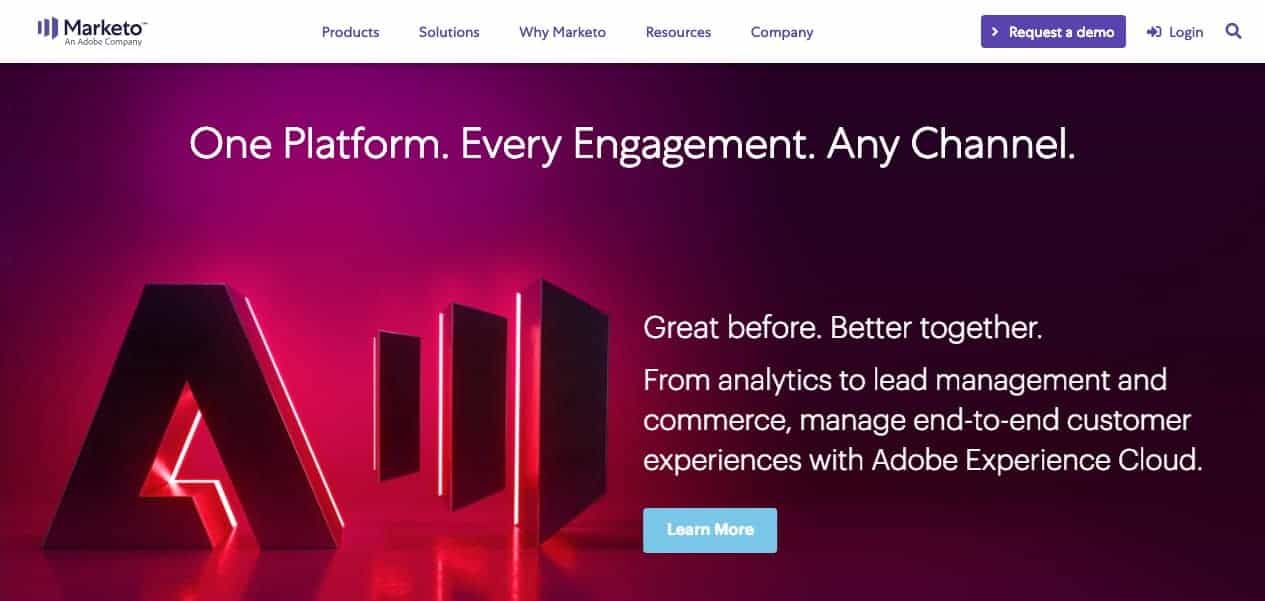 Marketo is a cloud-based all-in-one marketing tool which lets you do email, mobile, social media marketing under one platform.
With Marketo, you can do leads management, customer base marketing, and advanced level analytics to track the results.
Marketo has a native integration with Salesforce.com, Microsoft Dynamics CRM and SugarCRM.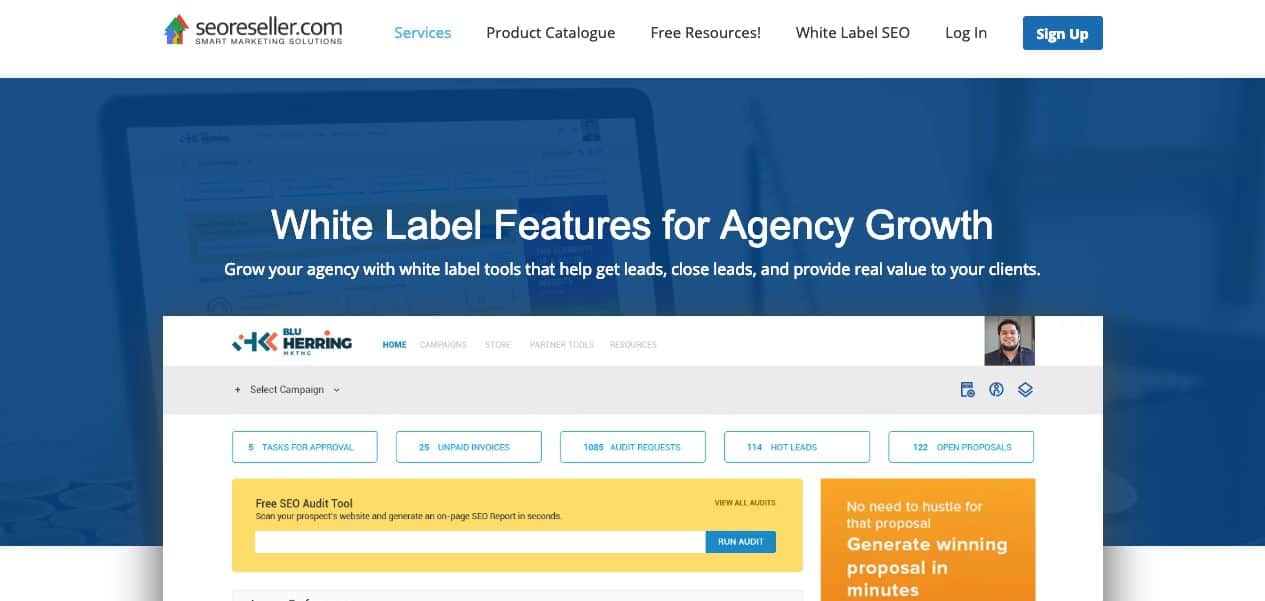 SEOReseller's customer-relationship management (CRM) software gives you the best view on how well your SEO services are doing.
Through a white label dashboard, you can track your leads in one place, read summary reports, create presentation decks with your brand, and manage the reputation of the clients you handle.
But, the greatest thing about this dashboard is that your clients view their own progress through the software, too.
When you're outsourcing SEO, this is a good way to keep your clients in the loop. The dashboard makes it easy for you to give your clients a thorough SEO audit, giving them data on how their rankings are doing.
Ready to Get More Leads and Scale Your Business?
Scaling your agency is a challenge, but it's one many can take – just make sure you have the right tools.
Generating leads is just the first step of making sure your agency stays ahead. Once you crack the challenge, the rewards are extremely gratifying.